Los Angeles-based artist, photographer, and baker Christine McConnell is famous for creating unique cakes for big brands and movies, just like Tim Burton's Miss Peregrine's Home For Peculiar Children. Over again, she has collaborated with the iconic American film studio 20th Century FOX to celebrate Freddie Mercury's birthday (vocalist of the famous Queen band) by creating an eye-popping cake design.
According to the Christine, this cake is made using a Victoria Sponge cake and a white Chocolate bust of Freddie Mercury. Everything is edible, including the supports and gum paste roses, which taste like sugared drywall.
From peanut butter pretzel bones and edible cake mansion to a wicked creature out of cereal treats, she has the ability to turn ordinary ingredients into creepy cakes and confectionary. Nowadays, she is being featured on Netflix's baking show – The Curious Creations of Christine McConnell.
Also Read: Artistically-Designed Cakes by Elena Gnut will Give You Goosebumps
With Halloween on its way, the show is slated to feature a number of horrifying cakes.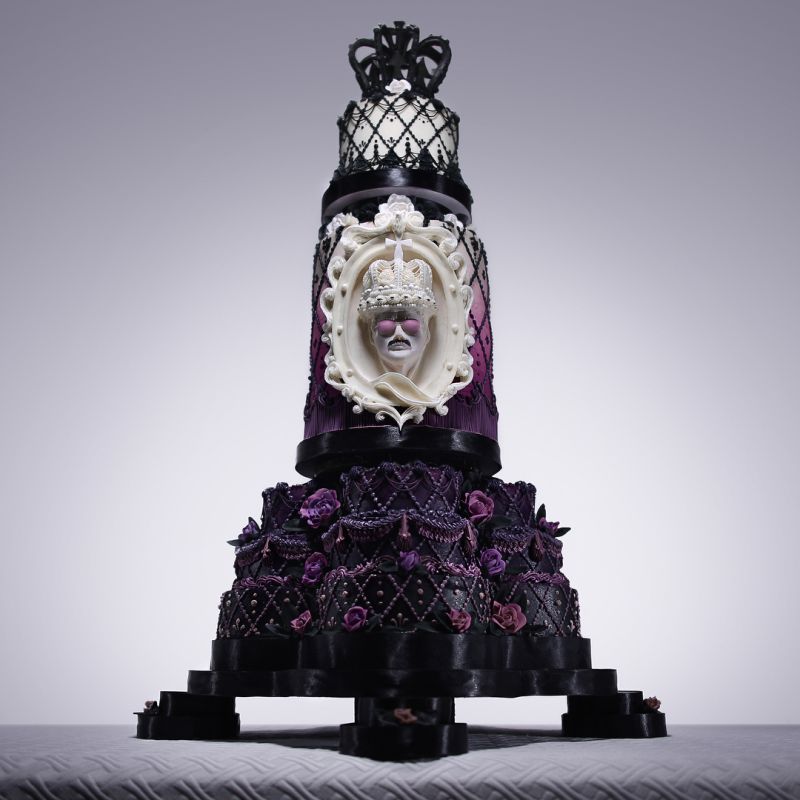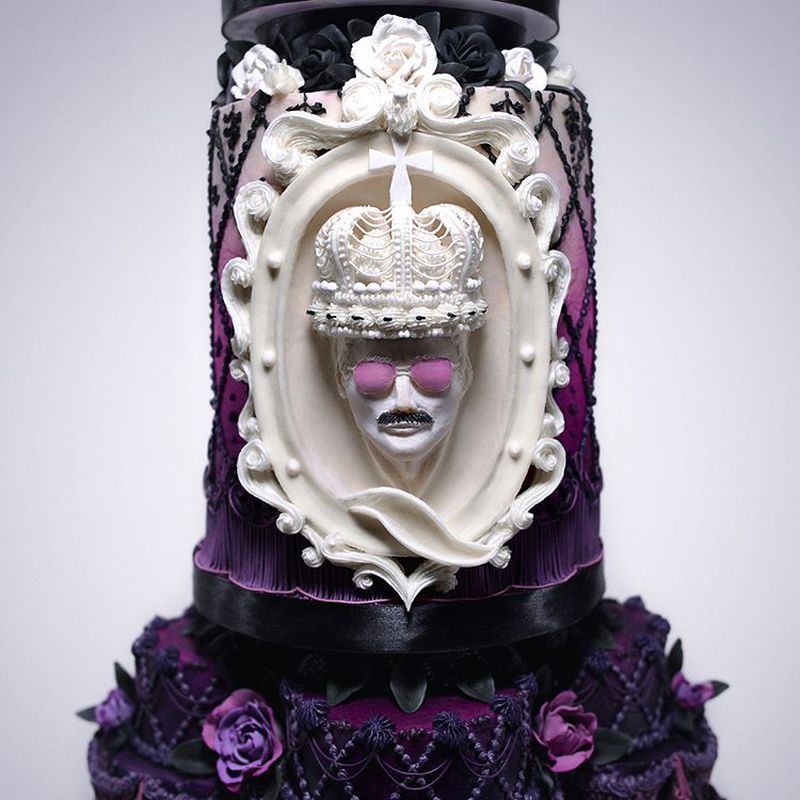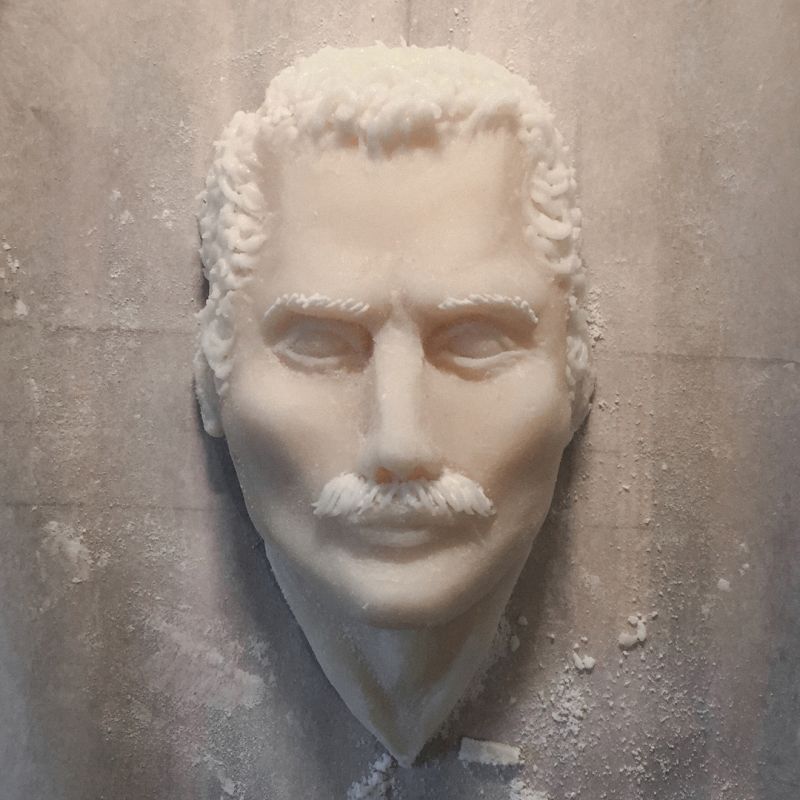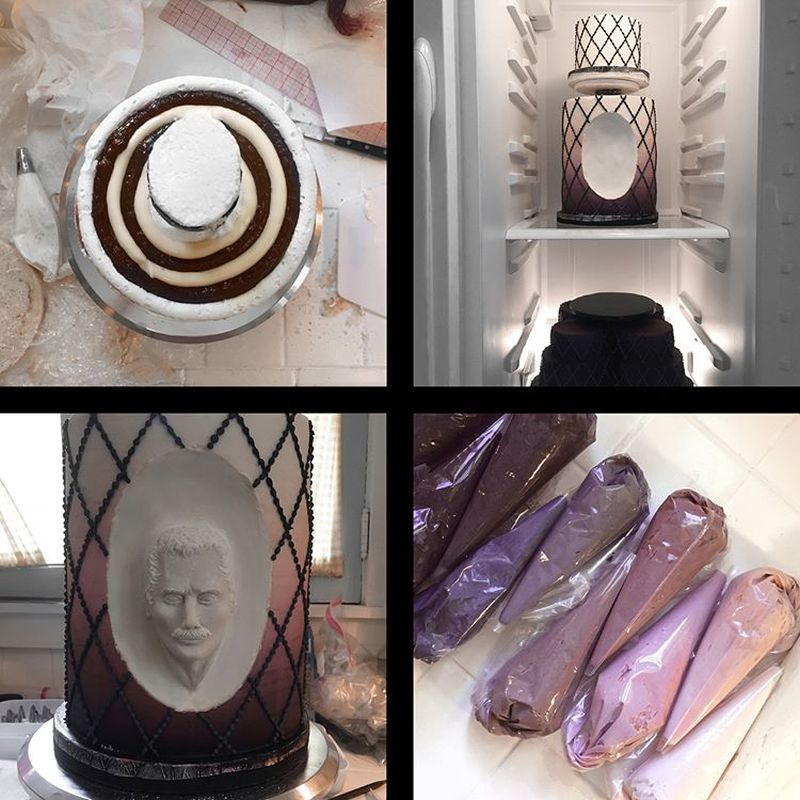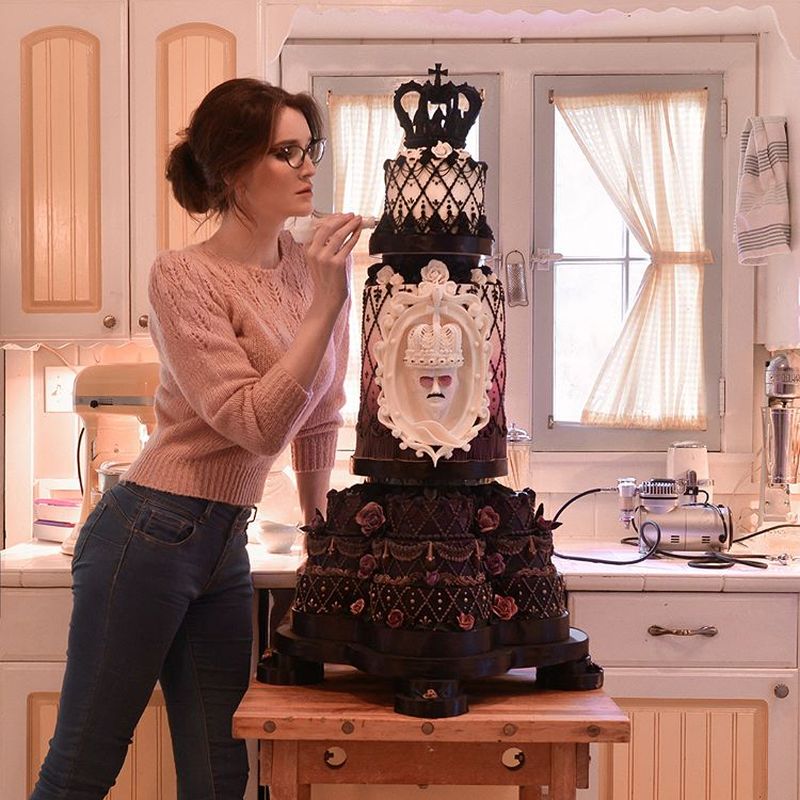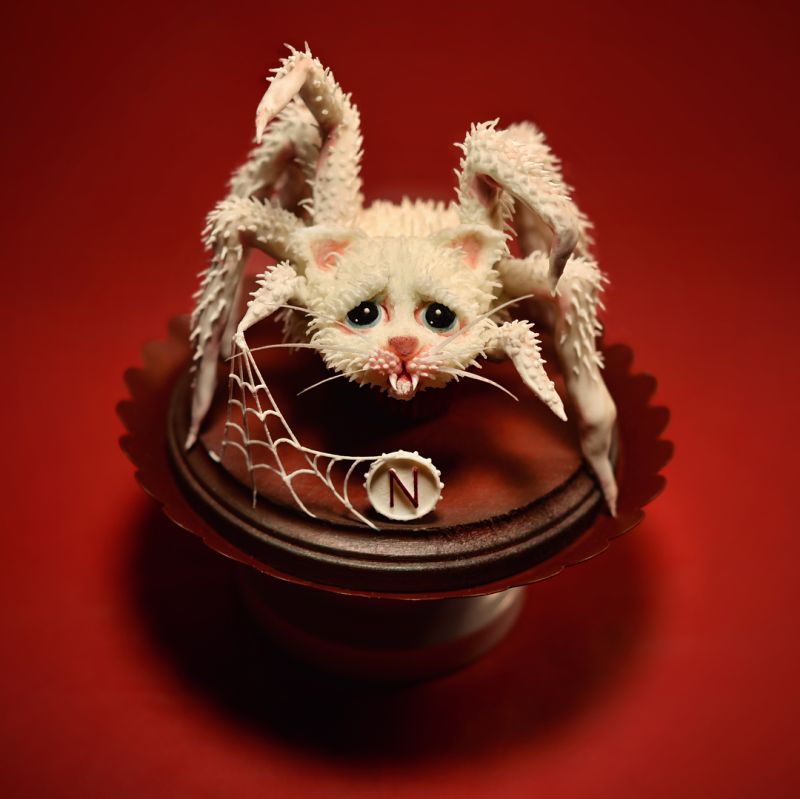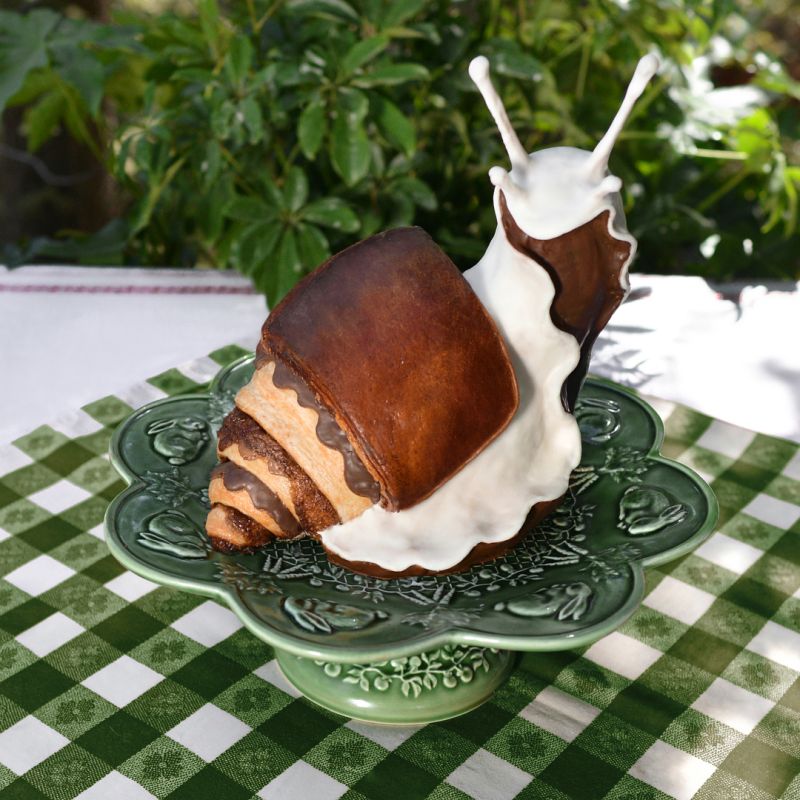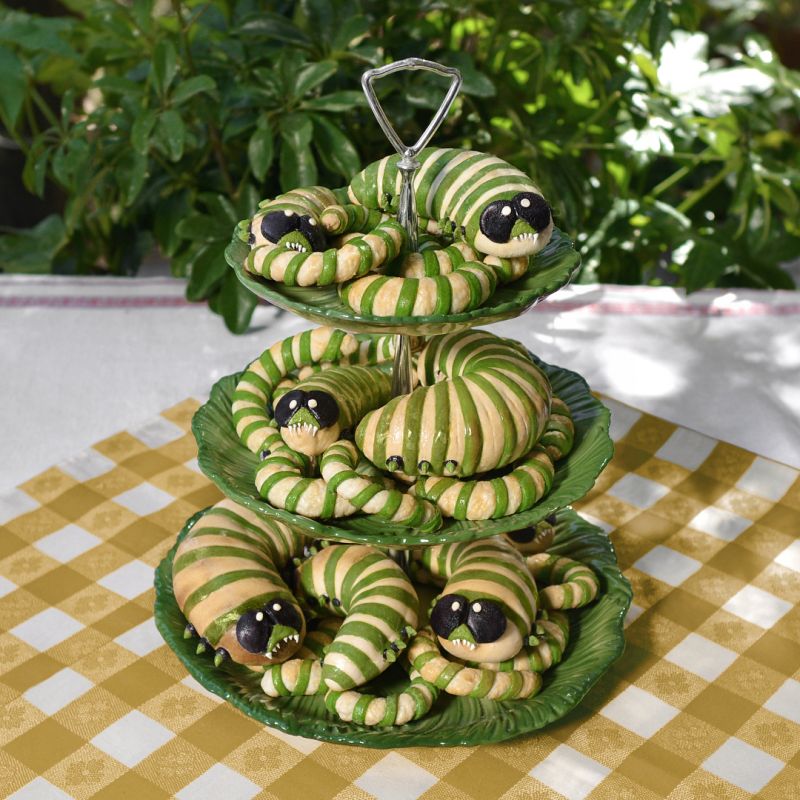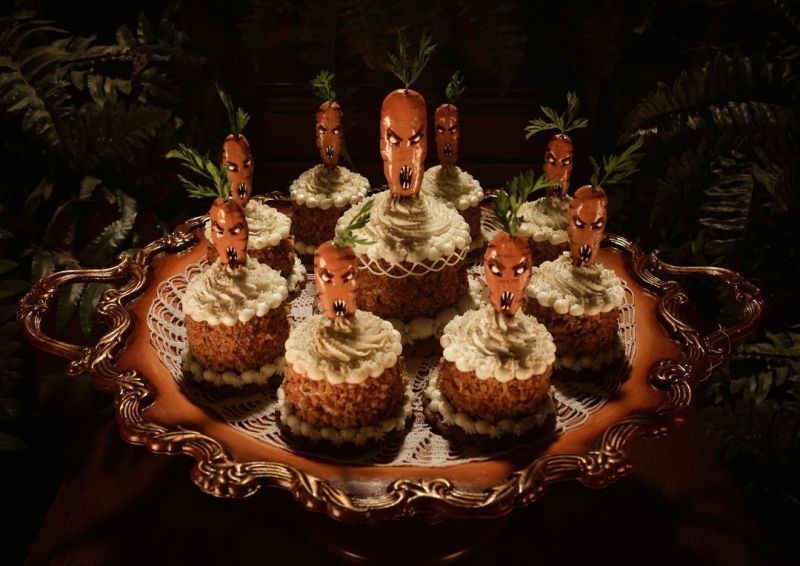 Via: DesignYouTrust