Making it possible for homeowners to personalize their kitchens, Samsung unveiled its Bespoke Home line which includes appliances that can be customized to fit different interior settings and lifestyles. Bespoke fridges are part of this collection that has been recently updated with a new design to commemorate the USA's independence day.
Celebrating its Bespoke home line, Samsung Electronics America has introduced a new, limited edition BESPOKE 4-Door Flex refrigerator featuring stars and stripes design, and white gloss panels. Featuring a customizable and interchangeable front panel design, the refrigerator will be available in counter-depth and standard configurations.
You can customize the design of your refrigerator with changeable door panels. There are eight colors and two finishes to choose from. Maintaining the sleek design, this fridge also lets users choose and add optimal storage configurations to suit their needs. You can find more information in our previous article about the Bespoke 4-Door Flex fridge.
This stars and stripes layout is a limited edition custom panel that lets you show off the American pride in the kitchen. It is now available for purchase at $2,799 through Samsung's official website.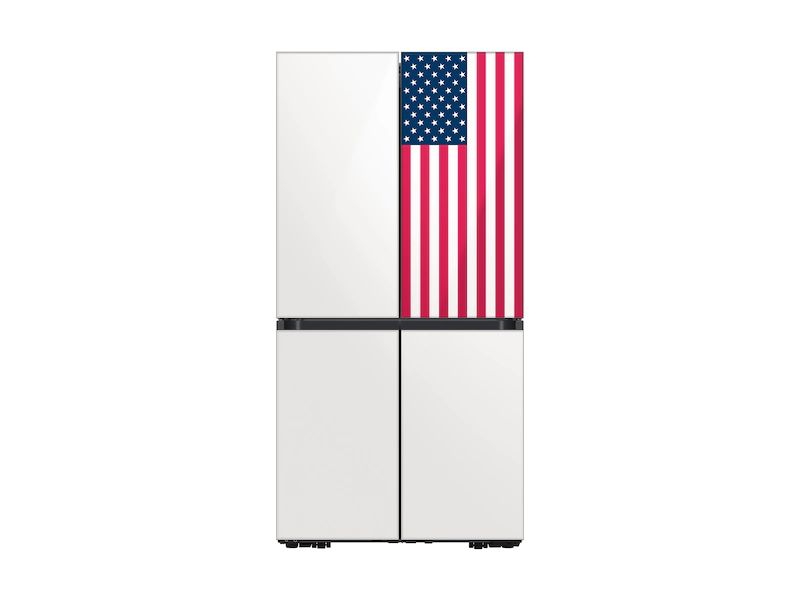 Via: Samsung