Updated 28.10.2020: The new Samsung AirDresser clothing care appliance is now available for purchase at a price tag of $1,349 from the official website.  
Samsung Electronics has announced that its AirDresser will soon be available globally. This new clothing care appliance uses power of air and steam to remove dust and germs, as well as runs a cycle to refresh and sanitize clothes.
Jennifer Song, Vice President of the Digital Appliances Business at Samsung Electronics said,
AirDresser is Samsung's response to consumer demand for more dynamic performance from even basic appliances, providing an easy and effective home solution to meet their needs for clean clothes that smell fresh, are germ free and look neat.
The Samsung AirDresser features a sophisticated design that can blend with modern interiors, even when not in use. Its aluminum body has a full-body mirror on the front, which reflects the surrounding area and embraces light beautifully.
Using the appliance is very simple – the user just needs to hang garments inside the unit and it will do the refreshing job on itself.
There are Jet Air and Air Hangers that release powerful air to loosen and remove the dust. The cleaning phase generates minimal noise and vibration. Next, the JetSteam feature releases high-temperature steam that sanitizes garments.
AirDresser also uses Deodorizing Filter function to freshen clothes by breaking down odor-generating particles. The appliance also prevents unpleasant smells from building up inside in the unit.
The built-in Self Cleaning tech keeps the unit clean at all times. It also uses a combination of heat, air, and steam to clean the interior of the AirDresser thoroughly. It even notifies users whenever it needs cleaning. Other features are Heatpump drying and wrinkle removal with steam and air.
From woolen clothes, and coats to baby clothes, and bedsheets, there are cleaning courses for different cloth types. AirDresser can also handle delicate materials such as fur. More cleaning courses can be downloaded through the Smart Things mobile app.
Users need to scan the barcodes on the supported clothing and the app will recommend appropriate specialized care according to the fiber composition of clothing.
Also Read: Effie Automated Ironing Machine Will Relieve You of the Boring Ritual
Taking care of clothing will be an easy task with this garment refresher. There is no word on pricing and when it will be available for purchase.
Previously, LG has also released a Styler that keeps clothes germ-free at CES 2019.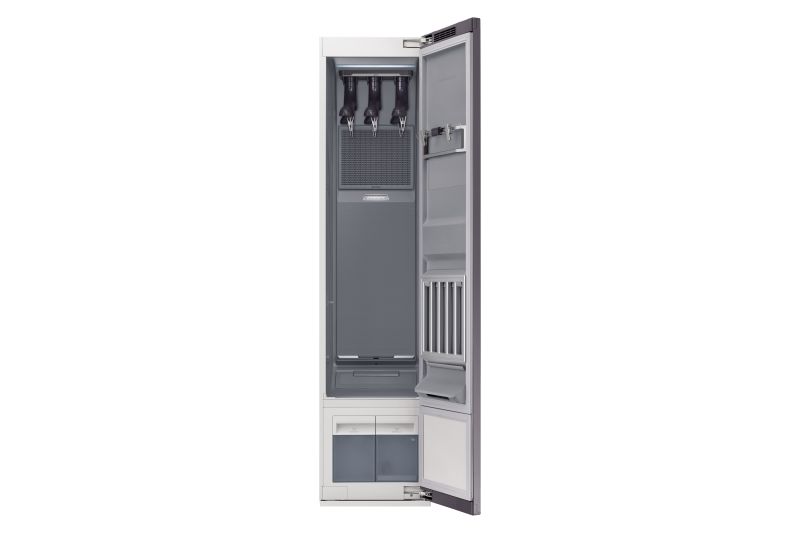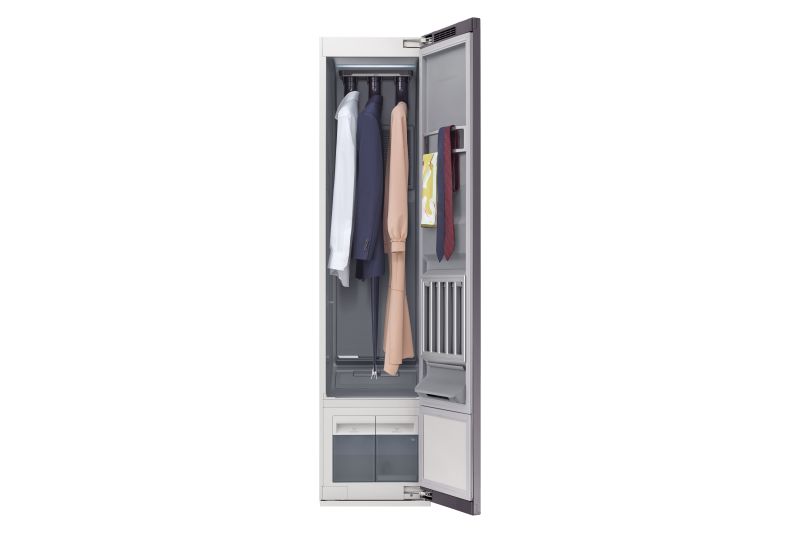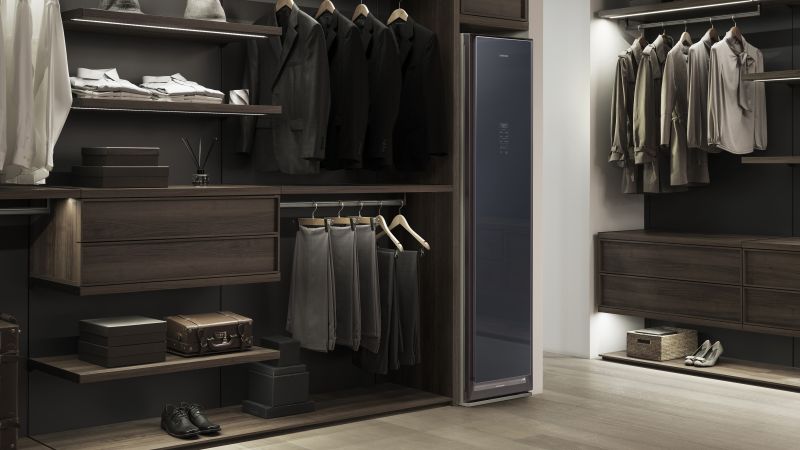 Via: Samsung