Taking inspiration from the iconic record players, Santuri washbasin is a unique piece aimed to attract all the music lovers. Italy-based industrial designer Pasque Dudley Mawalla created this astonishing washbasin that pays homage to the traditional musical roots. The intention was to relive a piece of past in the form of washbasin.
Its two-tone basin mimics the record player's platter together with its tonearm, which in this instance is the washbasin custom mixer. To bring out the nostalgic emotion in the users of Santuri, the functionality of the washbasin takes a cue from how record players worked.
Also Read: Reinvent Your Bathroom with Kohler Washbasins Inspired by Indian Color Palette
The turning of the tonearm toward the basin allows the water to flow through the headshell of the mixer and when it is put aside into its stating position, the water stops flowing – similar to the movement of tonearm, like it would start and stop playing music on a record player.
The basin is circular and made from wood, which makes it different from common washbasins out there. There is a hole in the center of the basin for water drainage.
This unique washbasin design pays tribute to the times of record players, while connecting the users to the memories of that era.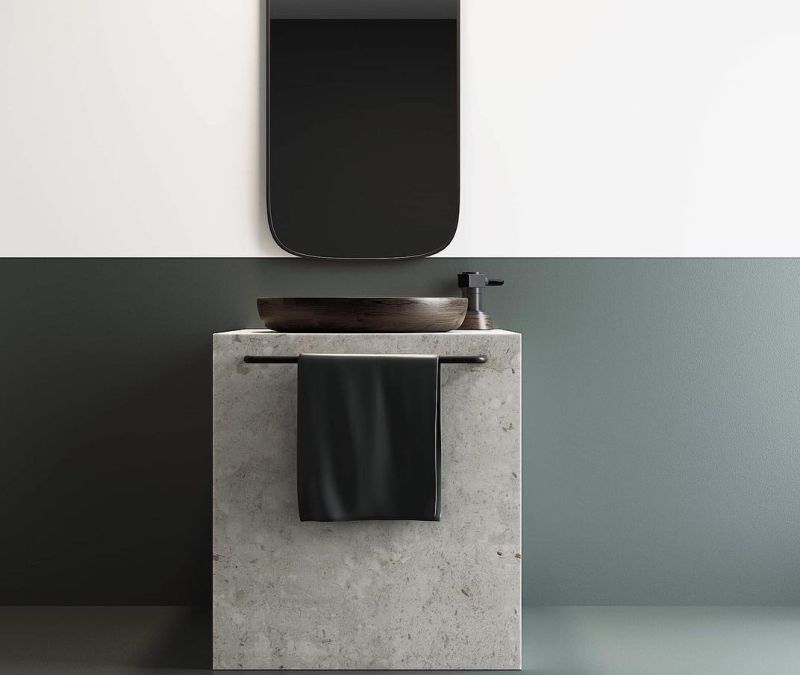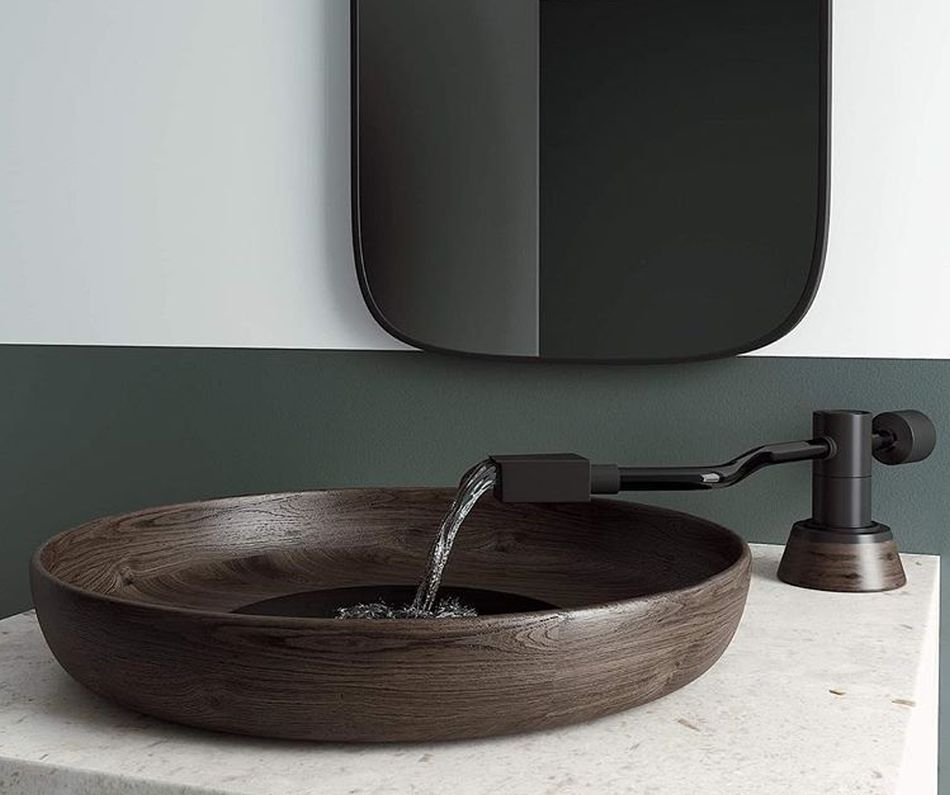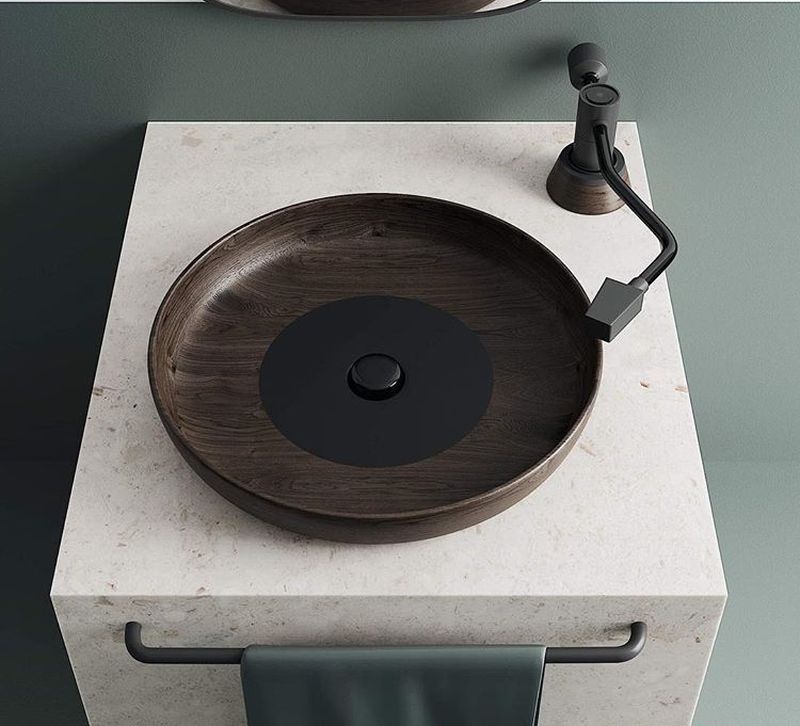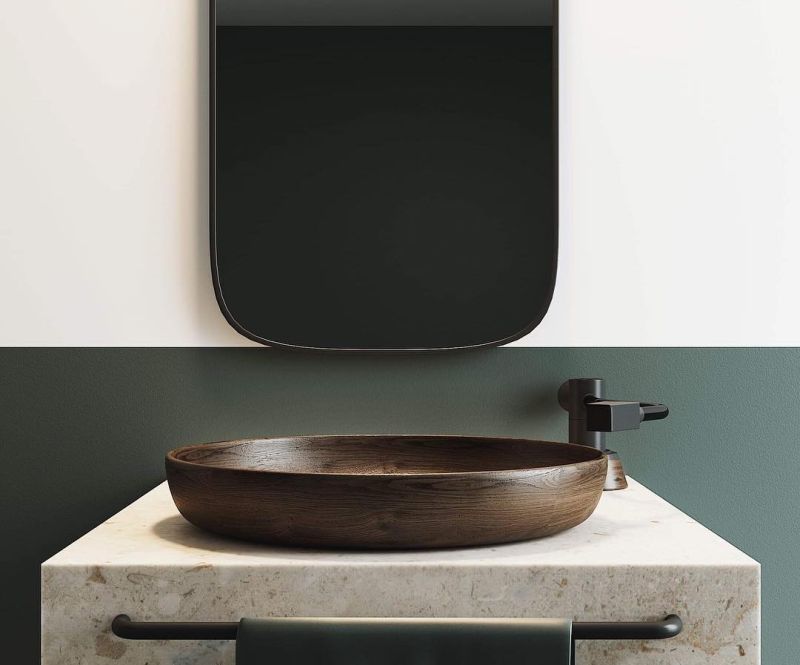 Via: VisualAtelier8