London-based luxury bed maker Savoir Beds has revealed its newest creation called The Three Sixty. It is billed as the world's most luxurious bed that includes various features to create a new definition for aesthetics, comfort, technology, and luxury.
The curved exterior of the bed upholstered in soft leather creates a contemporary design, while Bird's-Eye Maple frame offers a cocoon-like feel. It is actually a Savoir No. 1 bed enclosed in flowing sphere of veneer to create a calming spot to rest. The arched interior clad in Italian Dedar cotton velvet maximizes comfort.
From its structure to fabric and textures, all elements seamlessly blend together, creating an eye-pleasing and cozy bed. The Three Sixty uses turnable technology to rotate 360-degrees, allowing the sleeper to choose view from bed easily via a companion app. Reading lights along with power and USB outlets are also incorporated into the bed without disturbing the aesthetic.
The Three Sixty features an HKy topper made with rare natural fibers of an indigenous species of Yak from Khangai region of Mongolia. Four kilograms of Tengri noble yak fibers, hand-combed from 40 yaks, fill the topper. This fiber is as soft as cashmere and is warmer than merino wool and is odor and water resistant.
Alistair Hughes, MD, Savoir said,
The Three Sixty takes the art of fine bed-making to undreamed-of levels of comfort and luxury. Formed around our No. 1, the detail is pure perfection. Our craftsmen execute every element seamlessly, and every night you will feel the difference. We've worked with a selection of leading experts to ensure every element of The Three Sixty is exquisite. From renowned leather artist Bill Amberg, to deliver the finest leather stitching, to the world's leading creator of bespoke turntable technology to produce a movement that is exquisitely smooth and soundless.
Also Read: BRYTE AI-Powered Smart Bed Improves Your Sleep Night by Night
The Three Sixty bed requires over 300 hours of craftsmanship to build, 120 hours are dedicated to completing the No.1 bed and 180 hours to craft the supporting frames and headboard. It is available exclusively on Harrods, for a price starting at £250,000 ($317,806).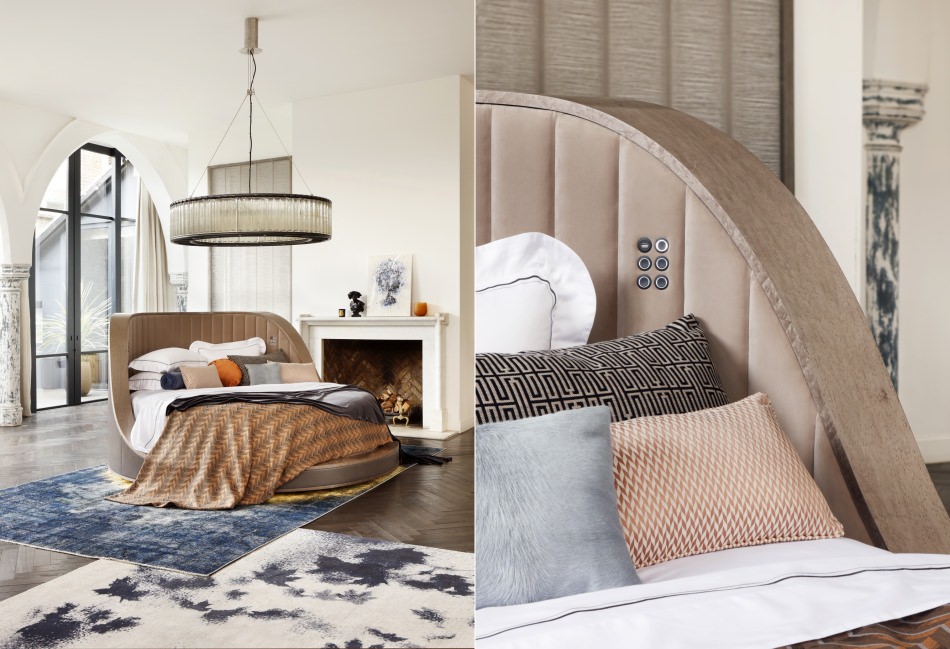 Special thanks to Hannah Nichols of Savior Beds for sharing the information with us.