Adelaide-based modular engineering company, Specialised Solutions, has created Sedi – range of park benches, parklets, seating units for bus stops and other public places. The furniture is built completely from sustainable timber, steel and is outfitted with solar panels for uninterrupted power.
These off-grid benches have built-in charging points, Wi-Fi, and a digital screen to provide information such as bus times, location information and news, etc. to the public. The furniture also features lights for added safety and visual appeal at night.
The exciting public furniture has a battery fitted to preserve solar power, which is used to provide electricity to the charging points, lights, and the screen.
Sedi emerges from the desire to bring technological advancement to the people in public places. It allows users to relax, charge their digital devices, and stay tuned with the latest happening from around the world, as they wait for their friends in the park or for the next bus back home.
The director of Specialised Solutions Mr. Modra said,
People want to be connected to the furniture and to the web, and the greater society. Everyone talks about smart cities but no one is really delivering a piece of smart furniture here. We just saw a real need and something that we could make out of our existing facility.
Sedi's fluid and natural design, which increases comfort and safety in public, blends easily and beautifully with the surroundings. These shelters will sell for around $10,000 each, depending on the size and design demanded by the clients.
Also Read: Solar-Powered Elios Smart Public Bench
As for now, many of these benches are on three-month trial in different locations, including Flinders University – Adelaide, South Australia, where they were installed on the open day in August.
The company plans to expand this outdoor furniture range, not only in Australia but throughout Europe and is in the process of developing new designs of smart furniture.
Given the features of Sedi solar-powered smart furniture, it wouldn't be hard to win over clients. According to Modra, the company thrives to create small furniture with smart characteristics.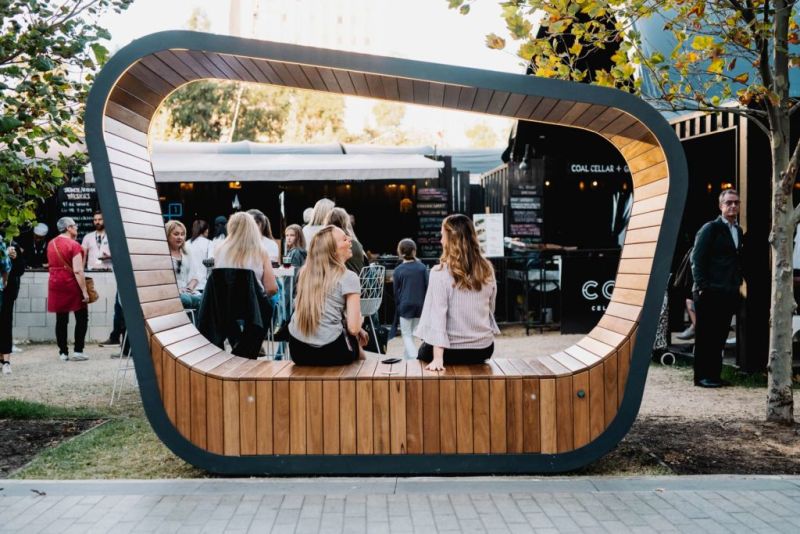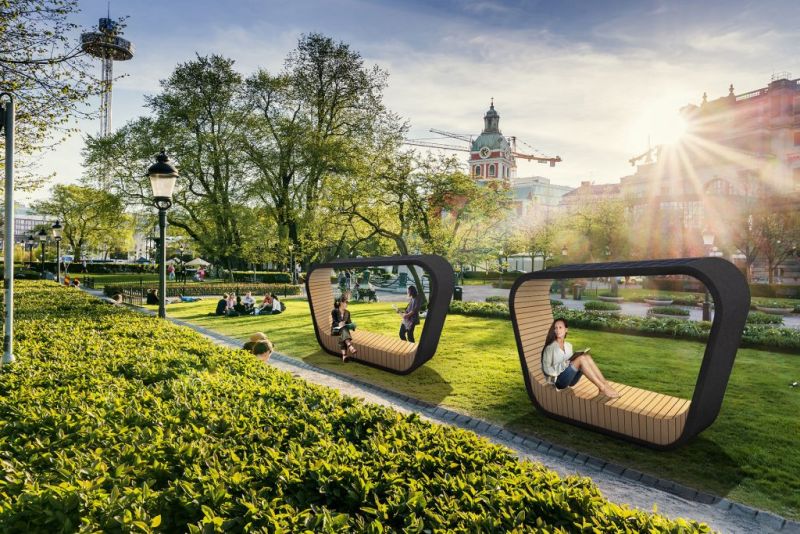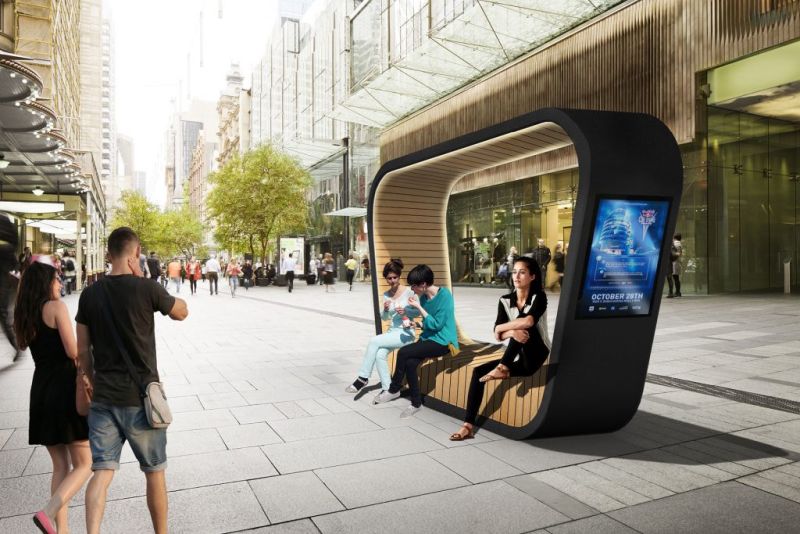 Via PV Magazine