We are all tired of sitting in front of our computer screens and dream of escaping city life to relax our mind and body and roam in search of tranquility. ZJJZ Atelier has created a series of cabins in the forests of Jiangxi, China, called The Seeds which is a perfect place to isolate and find your inner peace. These pods were inspired by natural forms to echo their scenic surroundings.
The seed Cabins are enclosed in pine shingles and mirrored aluminum. These units have been specifically designed for the Tree Wow Hotel. This is the second collaboration between the two, previously ZJJZ designed the similarly whimsical Mushroom for the hotel.
The cabin pods are becoming very popular among millennials. We have precedently introduced you to 'Hanging treehouse Pod' in Cornwall, United Kingdom, but what makes Seed Pod of China so special is its warm exterior and pine shingles which add to the cozy aesthetics that blends with surroundings.
These nature-inspired pods are suspended in mid-air and stand on stilts. These pods can be accessed via an external staircase, while its surface is covered with mirrored aluminum tiles. Interestingly, the interiors are decked with thin strips of wood.
Also Read: This 30-Foot ESCAPE N1 Modernist Tiny Home Features Metal and Glass Facade
The seed pod features a bedroom, bathroom, and abundance of storage. In addition, there is attic space for lunging. There is a large opening into the front which leads to a circular terrace.
Moreover, there are multiple big and small windows to gaze at the beauty of the forest around. The main space in each pod contains a bed, a bathtub and a lounge chair looking out onto the terrace. We are sure you will have a warm stay here so for further information jump to ZJJH Atlier and book your slot.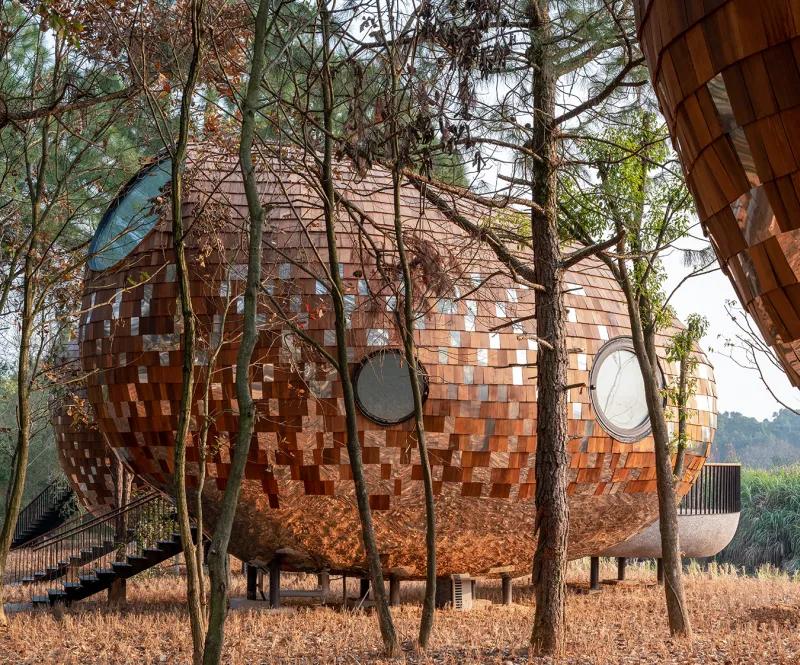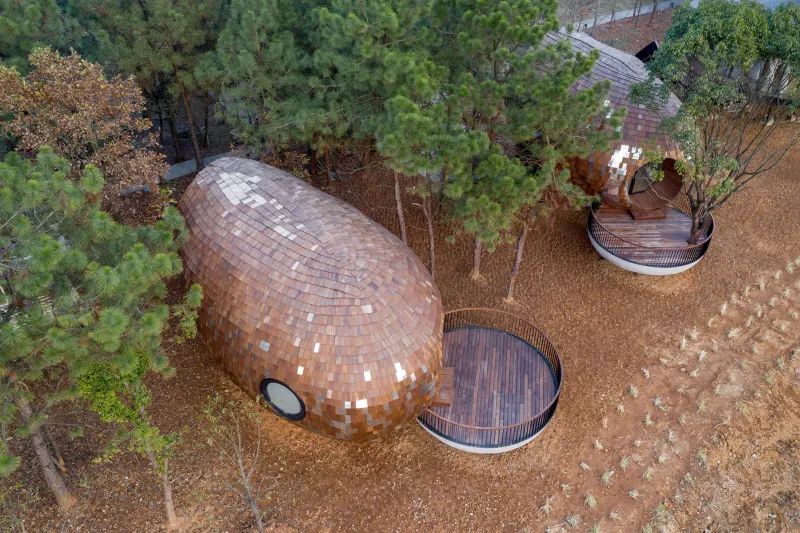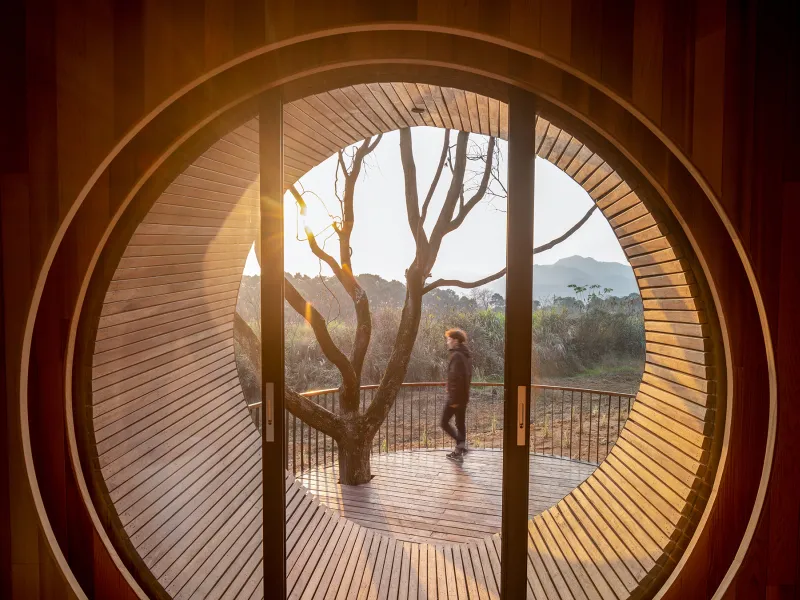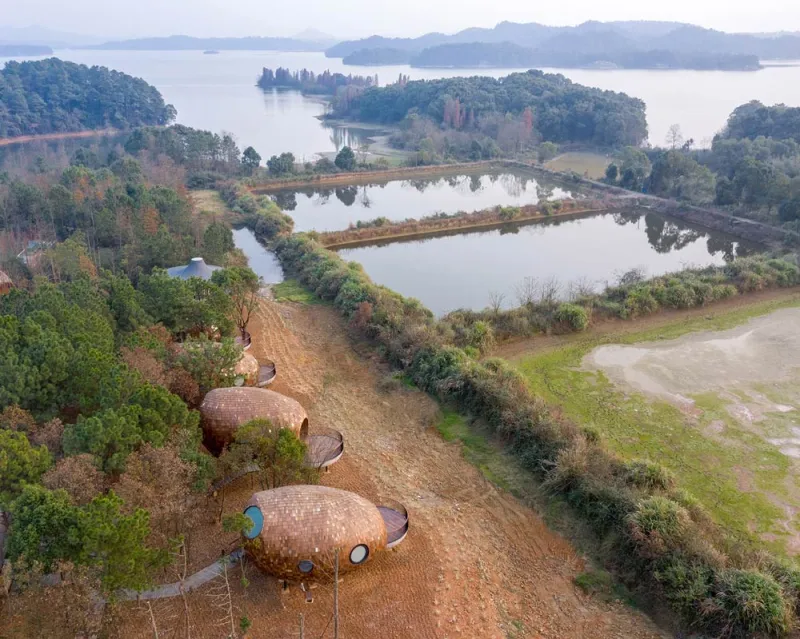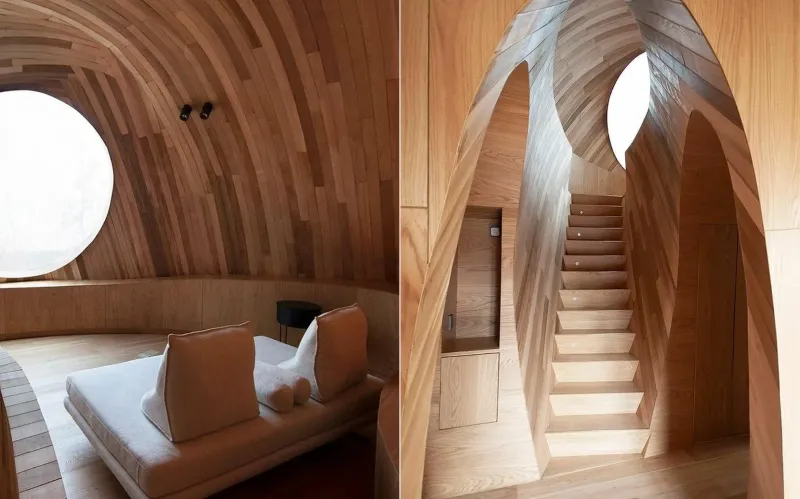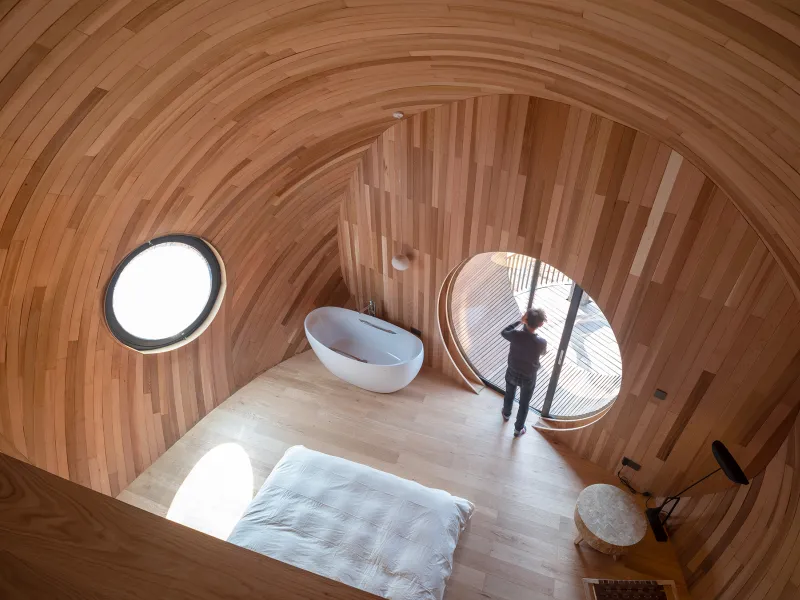 Via: MyModernMet