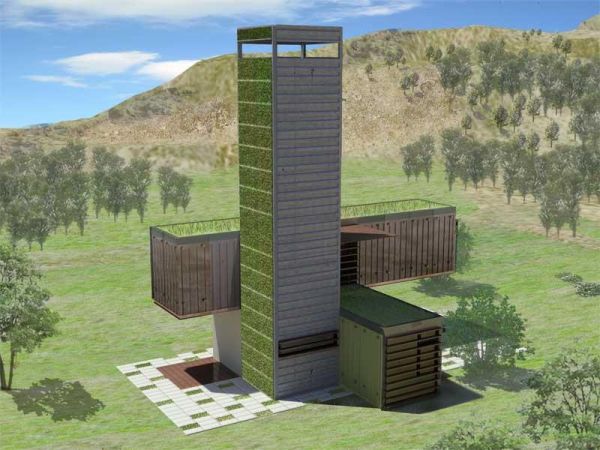 Demand for sustainable homes is increasing in order to control environmental hazards created as a result of external energy resources used in the houses. GAIA 7, is presented as a solution for bio-climatic and sustainable housing in Valencia, Spain. The house is built by architect Luis de Garrido on 75-square meter area using three transportable containers. One of the containers form a foundation of the house, another is placed at its right angle to form first floor of the house. Third container is used vertically as an inter-connection between first and second containers.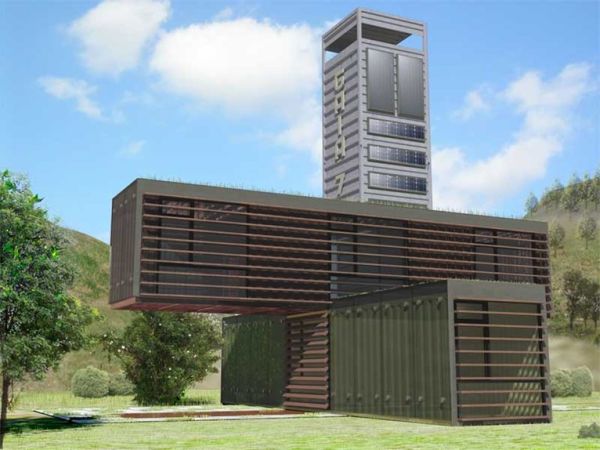 The ground floor of the building includes a living room, a kitchen, a toilet and a garage, whereas the first floor has a bathroom and two bedrooms. The eco-house took only 2 months for completion and one can easily remove it by transporting containers to another place. The architecture of the house is customizable and can be expanded using more containers by inter-connection to accommodate even large communities. GAIA 7 eco-house is designed to automatically regulate heat with very less energy consumption. The thermal regulators installed within the house make it capable of heating itself during winters and to remain cool during summers.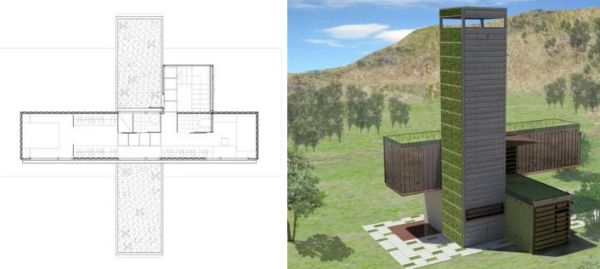 Besides thermal conditioning, the house is capable of generating electricity using solar panels. There is a water treatment facility within the house to recycle rainwater and wastewater. The cost for constructing the whole building including geo-thermal system and solar panels is 127,000 euros (approx. US $174,218), which is a better investments for advantages that the house will provide for years to come.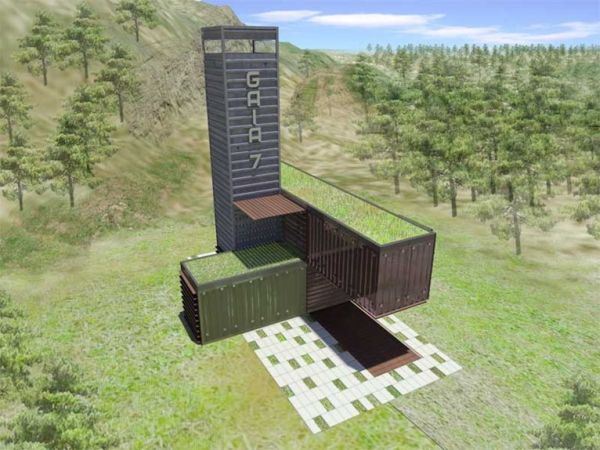 GAIA 7 eco-house is featured on Monsa Editorial for its simple yet attractive design, which provides enough space for a family to live comfortably. Moreover, it is surrounded by the natural green environment all around, bringing it more close to nature. This architecture gives a solution for constructing more eco-friendly and bio-climatic houses using minimum to zero external energy.
Via: Archello