Who doesn't like a good sandwich? A triangular-shaped bread loaf that is golden brown in nature and buttery in taste is a mouth-watering treat to have. It is difficult to resist a sandwich that has cheese oozing out of the edges. These hoagies are available all across the globe and come at different prices. For some people, these sandwiches form part of their daily appetite while for others it is an outing meal.
There is one sandwich that, have no doubt about it, will make you lose your mind. It's called the Quintessential Grilled Cheese and it is the longest record holder for being the most expensive sandwich in the world. The sandwich continues its streak of seven long years for being the most expensive sandwich and got itself inducted in the Guinness World Records.
The sandwich is served at a restaurant named Serendipity 3 in New York. It is contoured with gold layers on its edges to make it presentable. This particular sandwich has to be ordered at least 48 hours in advance, as it is a little difficult to collect all the items that go into the making of this delicious Dagwood.
The Quintessential Grilled Cheese is made with two pieces of French Pullman champagne bread, which is prepared with Dom Perignon champagne and edible gold flakes, with white truffle butter. Trail butter is also used to make it crisp on the outside and buttery from within.
What makes this sandwich stand out of the ordinary is the butter that goes in between two bagels that are made from a special kind of cheese called Caciocavallo Podolico. The cheese is imported from southern Italy and is made from a particular type of cow's milk which lactates only two months a year.
Also Read: The world's tallest sandwich includes 60 pieces of bread
The sandwich is currently priced at $214 and is served with a cup of decadent South African Lobster Tomato Bisque dipping sauce, on a Baccarat Crystal plate. The restaurant serving the sandwich is also known for preparing the most expensive dessert, most expensive hamburger, most expensive hot dog, largest wedding cake and a largest cup of hot chocolate.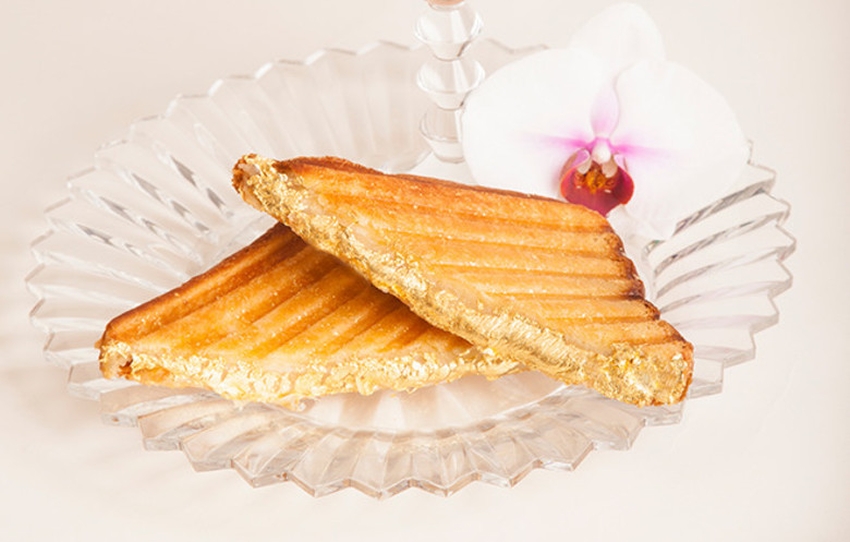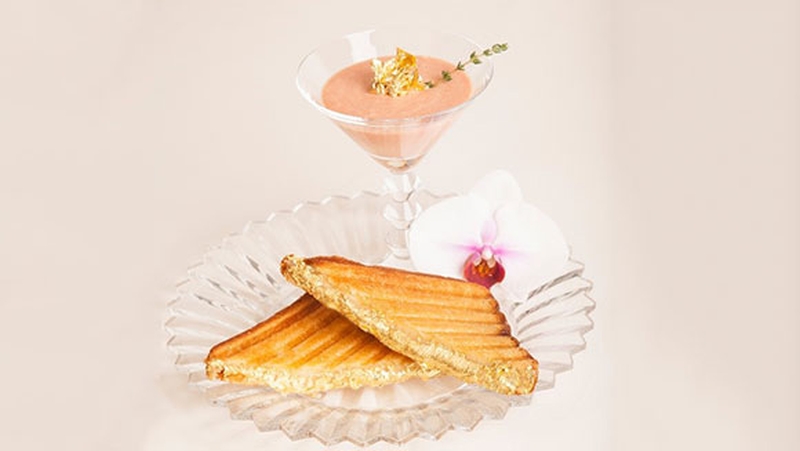 Via: Oddity Central