These are balloons but not the standard ones you have seen at a clown party. Seungjin Yang, a Seoul-based artist who graduated in metal art & design from Hongik University in 2013 has created these balloon sculptures for the Blowing Series. He has tried different methods to add unexpected qualities to a material – the balloons. In simple words, a fragile material is made stable and strong!
Seungjin has transformed undefined and fragile balloons into solid furniture pieces. The process starts from coating each blown balloon with eight layers of epoxy. Multiple layers of epoxy bring solidity and create a glossy, glass-like surface.
Also Read: Most Influential Furniture Designers that Radicalized the Market
The Blowing Series includes chairs, stools and small tables; all in enchanting colors. Seungjin tried a wider array of forms and colors for making pieces that can deliver higher usability and aesthetic values.
The designer can be seen sitting on one of the Balloon chairs, which confirms the sturdiness. Actually, these furniture units appear so cute and unreal that anyone would think twice before sitting on them.
Seungjin's Blown Series has been exhibited at various museums and galleries. Since the inception of the concept in 2013, he has created a number of balloon furniture items.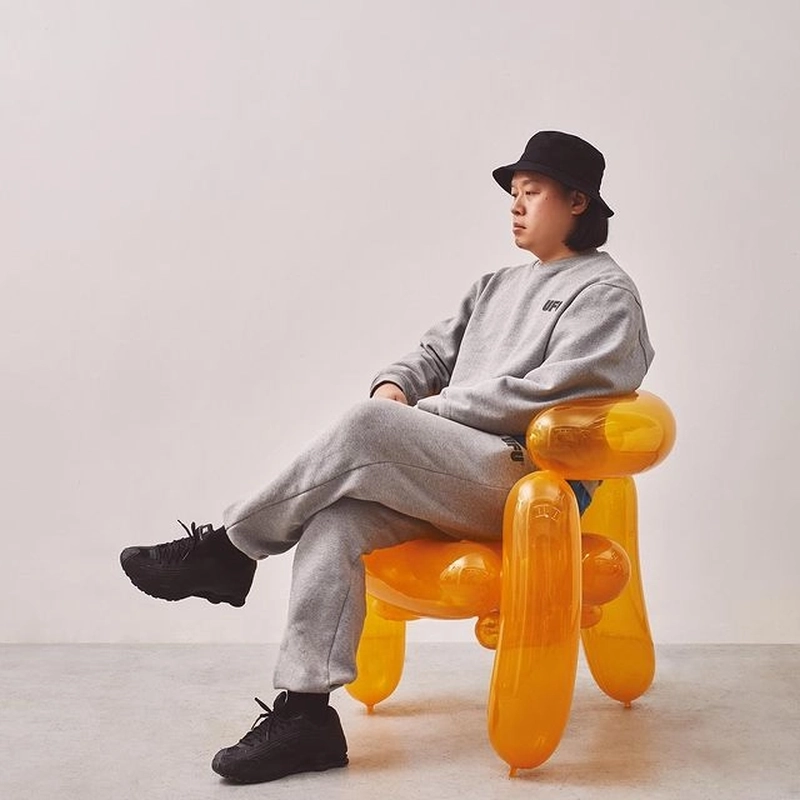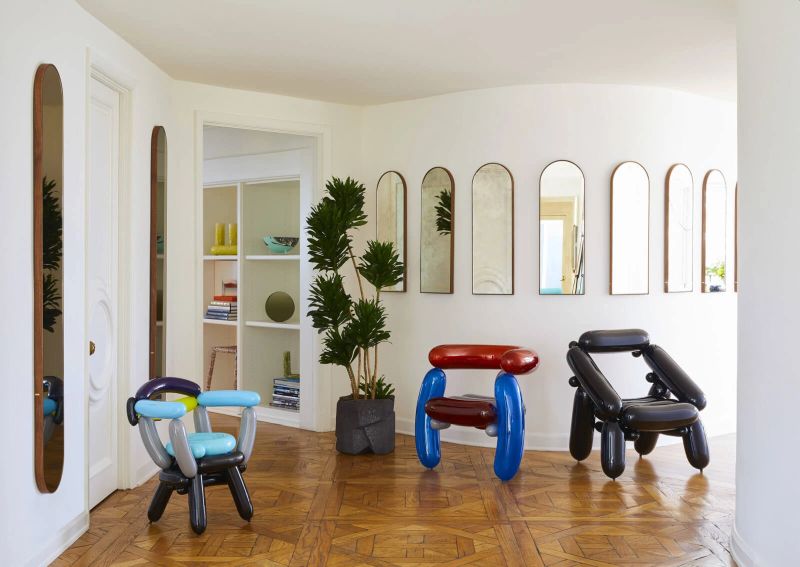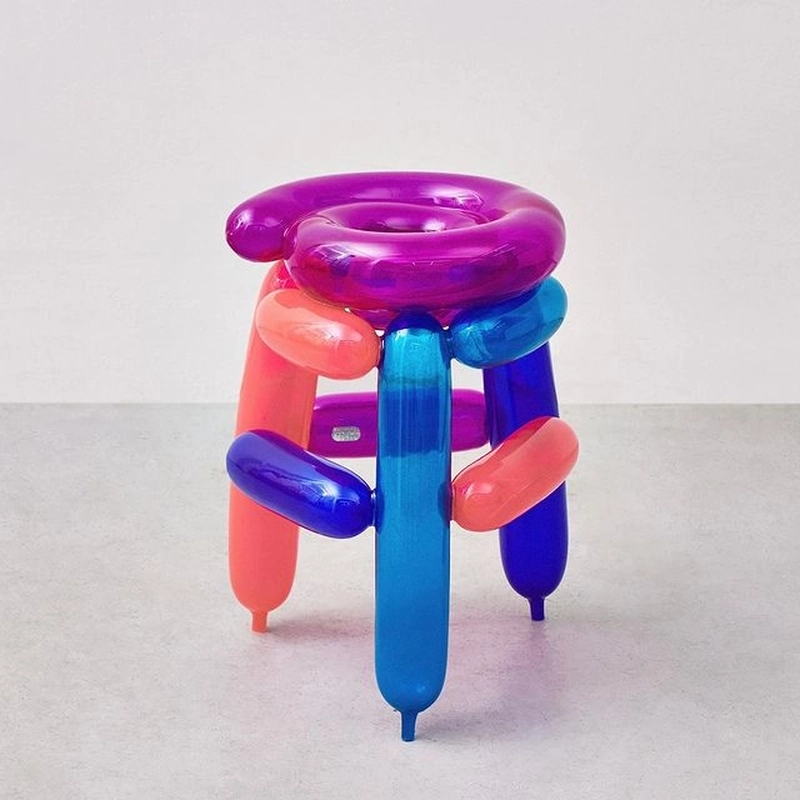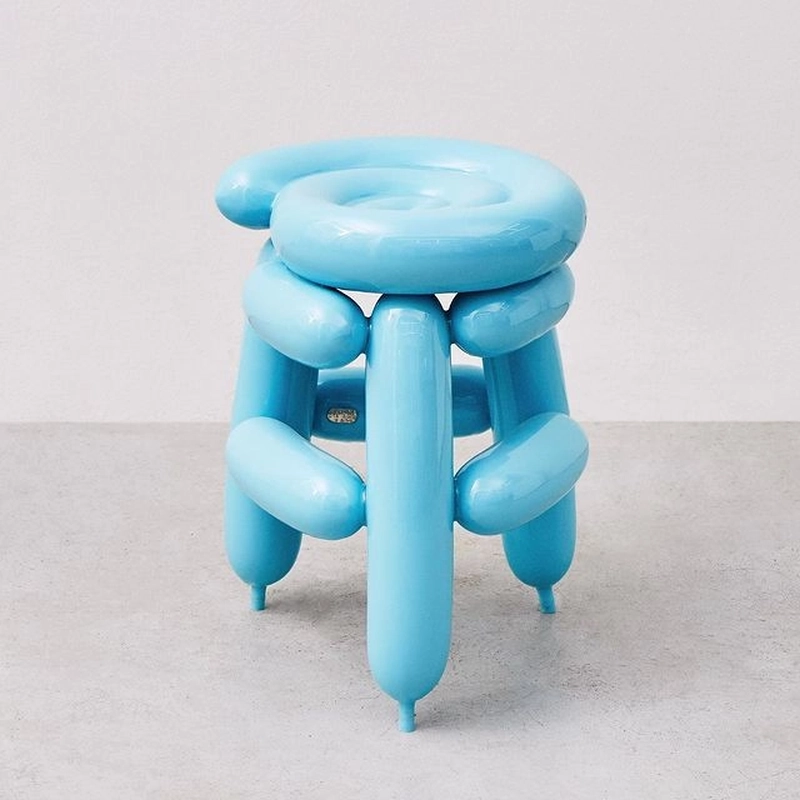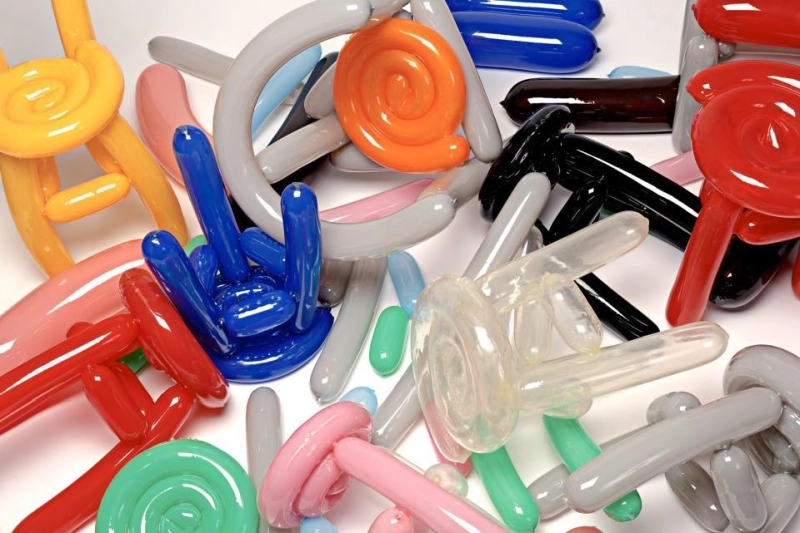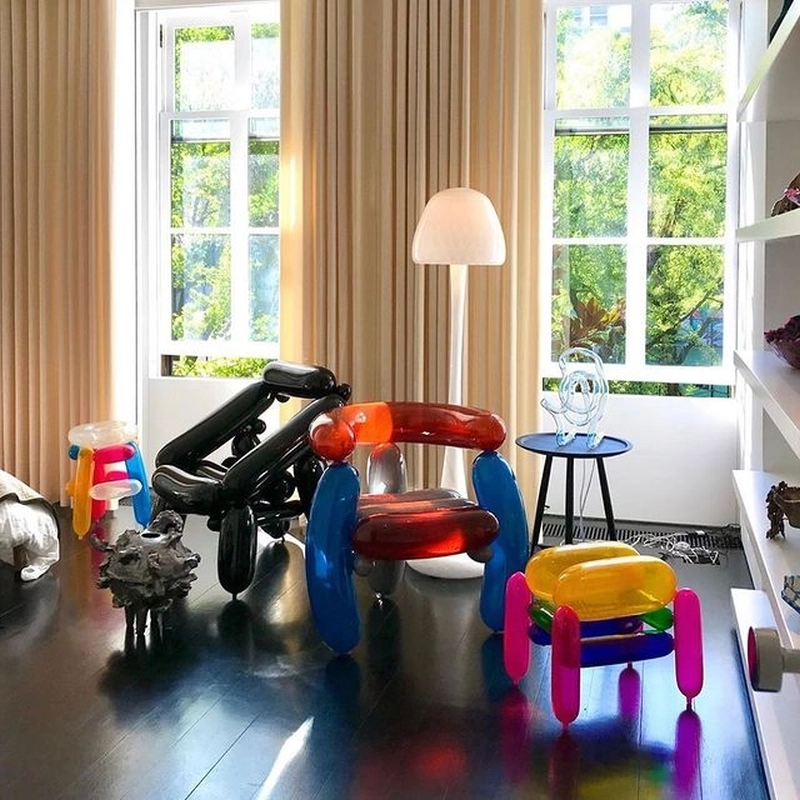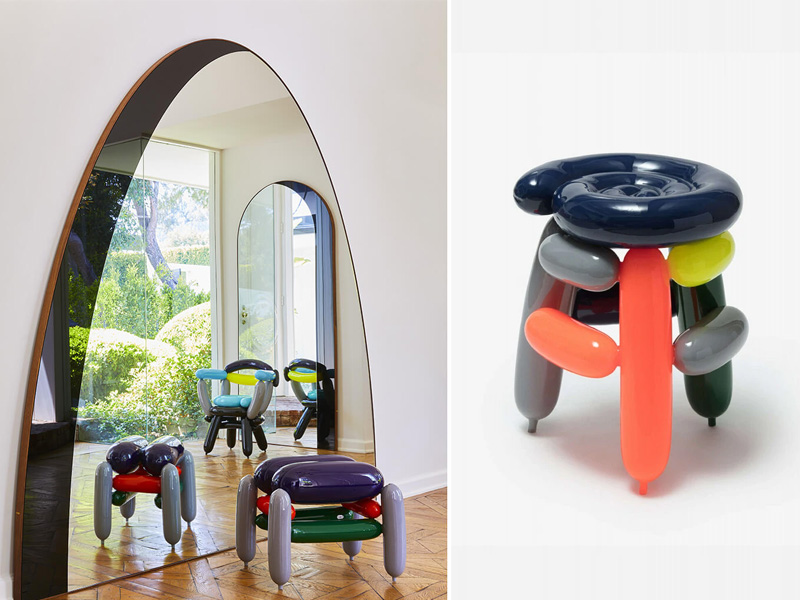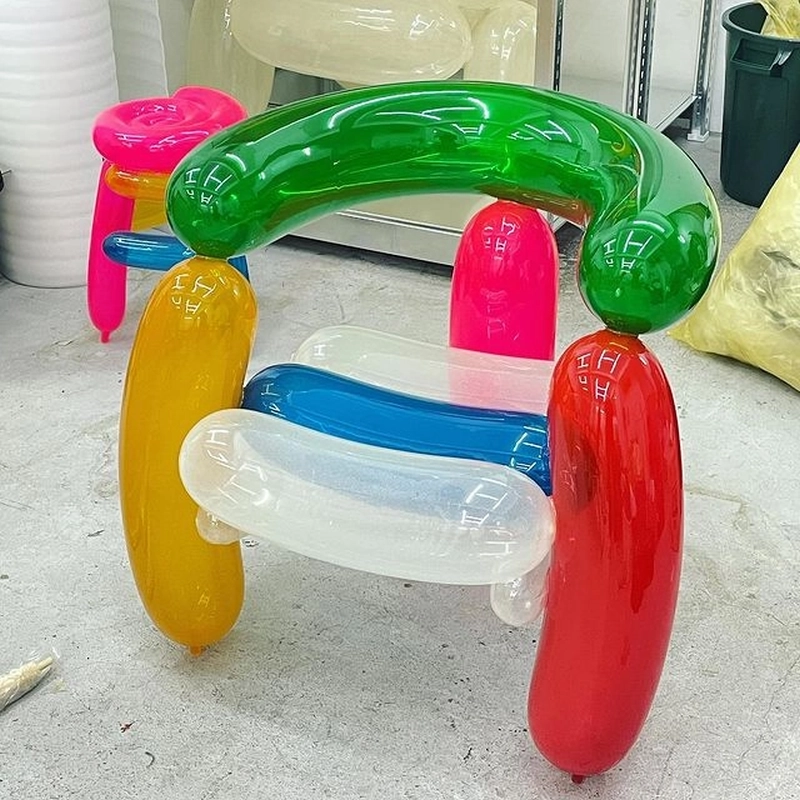 Via: DesignWanted