Travelling can be exciting, fun-filled and loaded with loving memories. But on the contrary, packing is more of a tedious job, especially when looking for something in a heap of clothes and other stuff to be packed in your bag. Manufactured by California-based McKaba Luggage, Shelfpack is a roller suitcase with built-in shelving system to give you the utmost comfort while traveling.
The Shelfpack as the name suggests is a suitcase as well as shelving unit to keep your clothes and stuff organized. It comes with four built-in shelves, three spacious outer pockets and easy to glide ball-bearing wheels. The sturdy retractable system is designed to keep the shelves stable and easy to use.
Shelfpack is a new addition to the shelving system, along with collapsible features that make it easy to move and travel with.
Also Read: Nomad Suitcase with Built-in Desk Forms Ideal Workspace Anywhere
Priced for $350, a little bit on the higher side, but if you are a travel enthusiast or living out of suitcase, then this accessory is the perfect option for hassle-free and systematized traveling.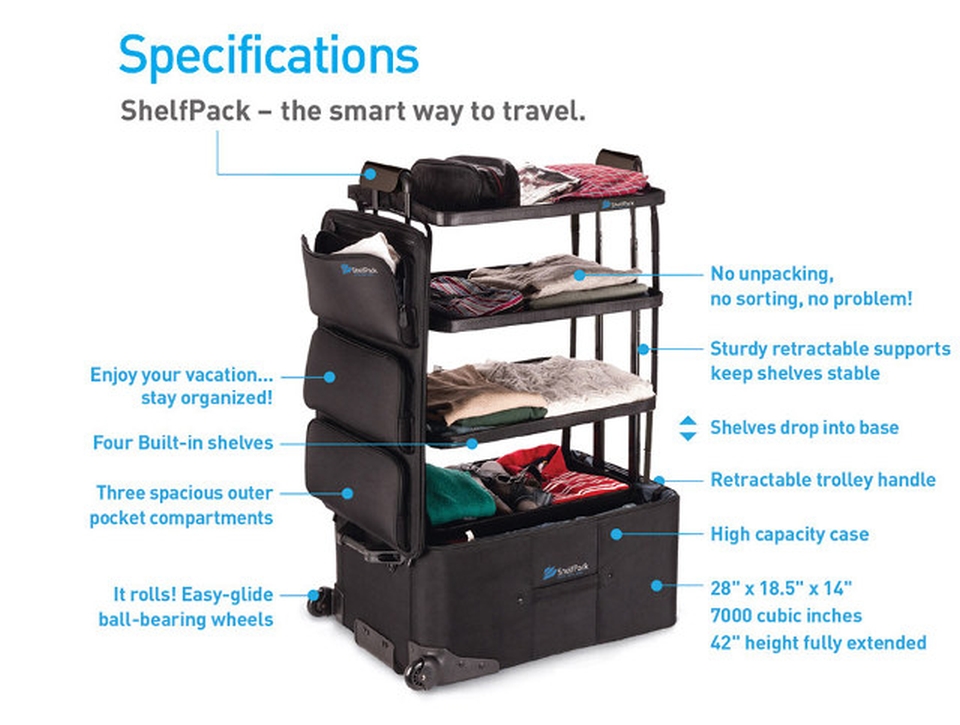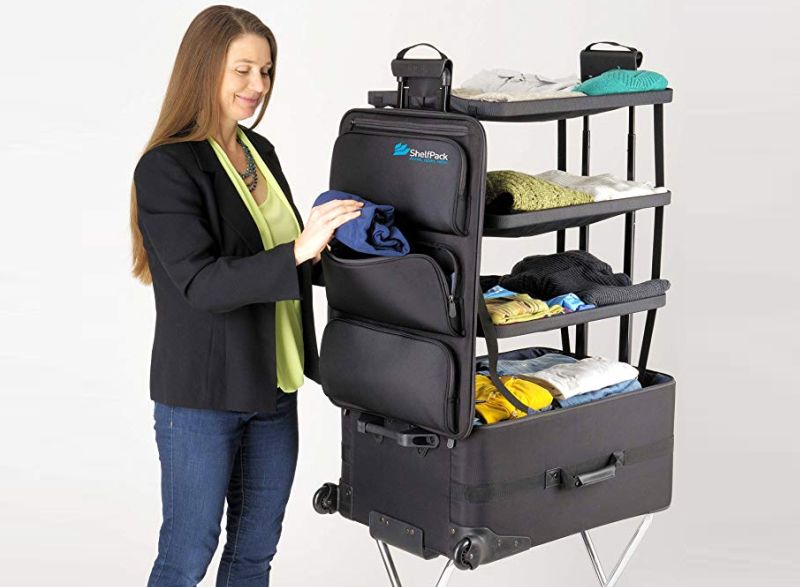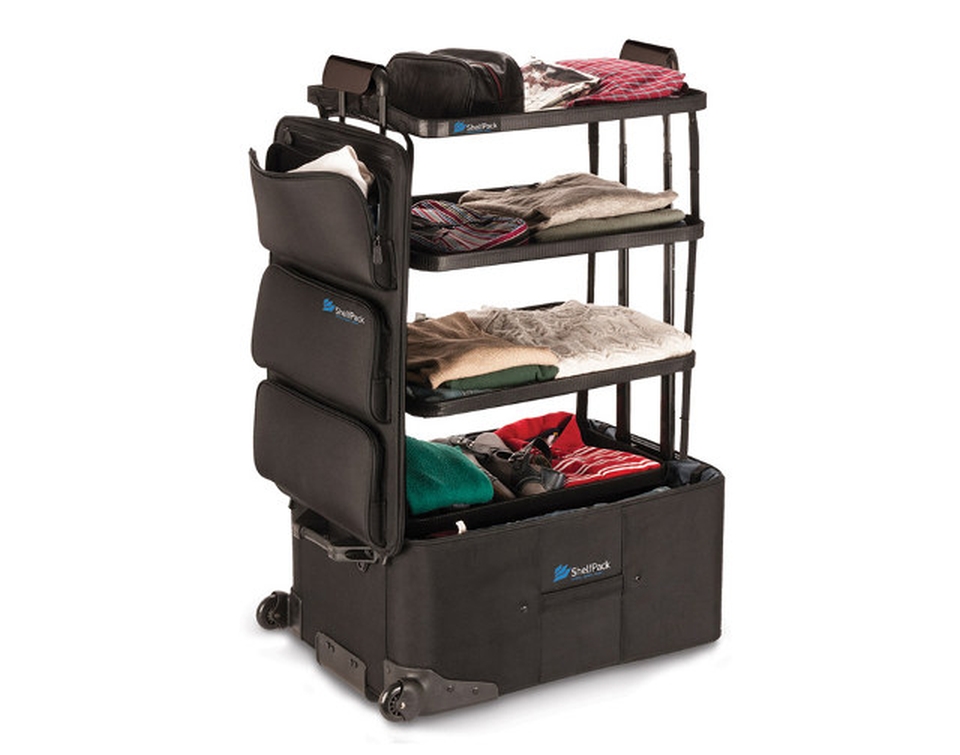 Via: OhGizmo