Burning Man festival is held annually in the Black Rock Desert of northern Nevada, where campers (referred as 'burners') bake under the sun for days. During the festival, the attendees have to daily face extreme temperatures, blowing sand and dust, while staying in their ordinary tents.
To provide them better and comfortable shelter, Burning Man-based nondenominational spiritual organization Shift has come up with a unique and sturdy solution in the form of Shiftpod. It is a high-tech, weather-insulated tent that takes just 5 minutes to set up, without requiring any poles or additional support.
The entire tent is constructed from three-layer, insulated and UV-reflective nylon. This nylon covering can reflect the sun's rays to keep inner environment cool in summer and warm during winter. It is equipped with a ventilation system, which is able to filter dusty air. Moreover, the pod also has one A/C unit for cooling the tent in summer.
This 55-pound tent has a 6.5-feet ceiling, so it can easily accommodate queen-sized mattress, providing maximum comfort to the inhabitant. When not in use, it can be folded and carried to any desired location inside your backpack. As it is made out of sturdy and weather-proof materials, the Shiftpod can be used anywhere for camping even in extreme weather conditions.
On donating $800 to the Shift organization, you can acquire one of these futuristic-looking tents as a thank-you gift. Your donation will be funding the shipment of these silvery Shiftpods to Nepal, offering shelters to victims of the recent drastic earthquake.
Earlier we acquainted you with unique shelter concepts for Himalayan trekkers to stay comfortable even during an avalanche. Now, this initiative in the shape of Shifpods to help the earthquake victims shows that people are planning and coming up with unique ways to support Nepal earthquake victims. The first units of these cozy yet sturdy shelters will be shipped to Nepal on 15 August 2015.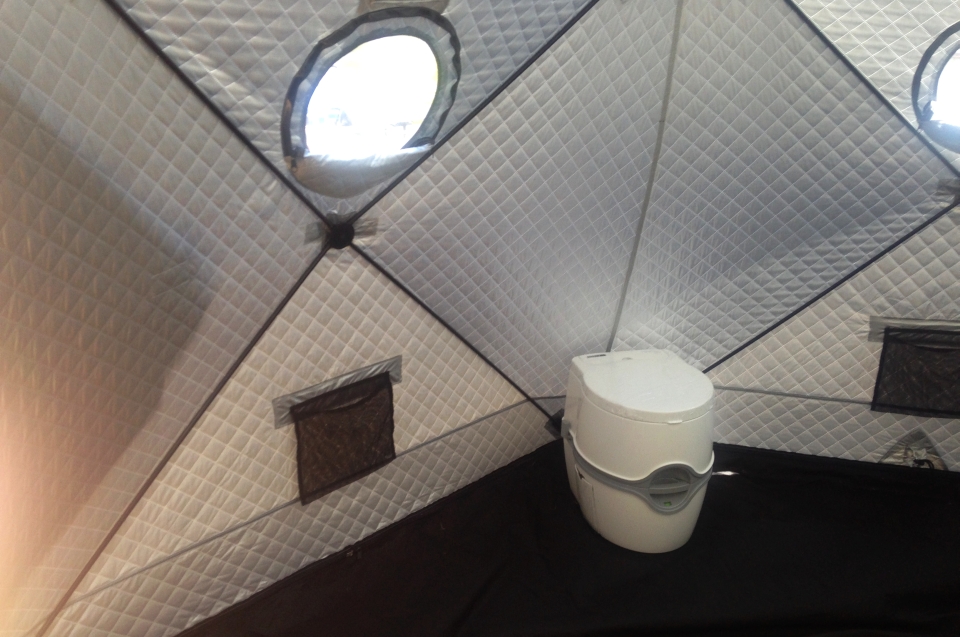 Via: GearJunkie