A father and daughter duo from Baton Rouge, Louisiana have built a unique Halloween display in their yard and it is surely something you will love to have a look at. John Rice and his 14-years-old daughter Cameron Rice have handmade a shipwreck Halloween display on their own. It is a uniquely themed display inspired by a sketch that Cameron had in mind.
They have gathered most of the supplies from around their neighborhood, which largely includes wood and pipes. The Halloween display shows a crashed ship with a pirate skeleton hanging upside down. There are two more pirates playing one last game of poker just next to the wrecked ship.
The duo used an old round coffee table for the steering wheel of the ship. The exterior of the ship is burnt using a blow torch, to make it look as if the ship was on fire after the wreck. Cameron has also created algae using green spray paint.
Also Read: 20+ Unique Halloween Yard Display Ideas for Inspiration in 2020
This is a really inspiring Halloween project; it was completed in two weeks. It is generously-sized and would have been challenging for them to build. The father and daughter have set up an example for those who are planning something special for Halloween.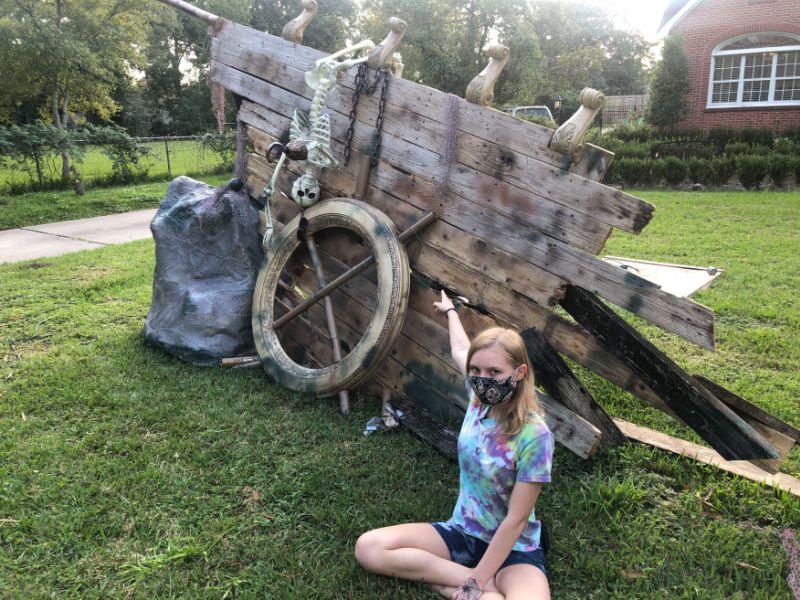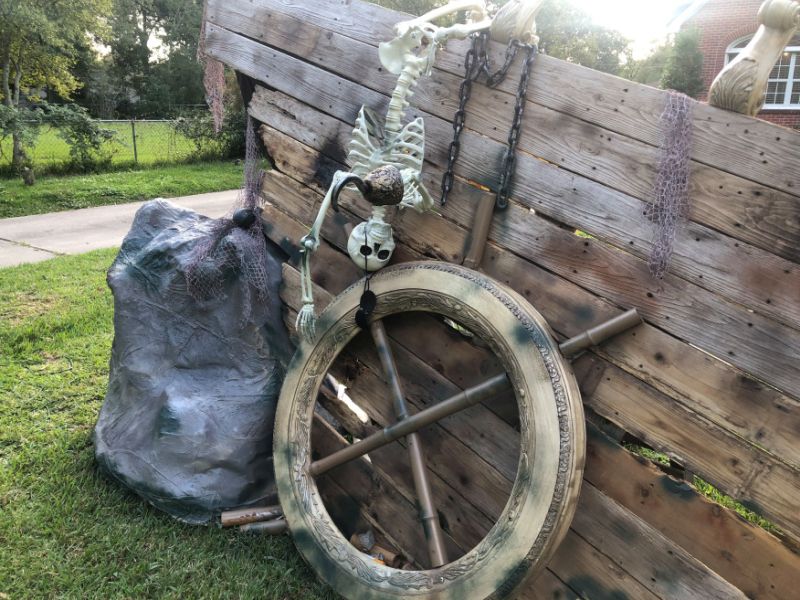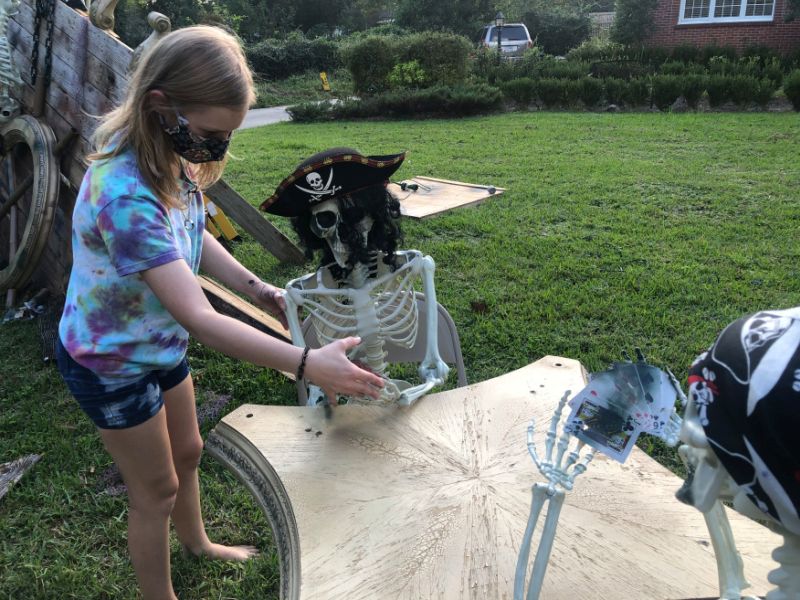 Via: BRProud