If you haven't bought a new refrigerator for several years, you may find a wider range of models and features than you expected. Choosing the right refrigerator depends on your needs, the location you live in and the number of members in your family. Select the refrigerator that fulfills your needs and you'll never regret the decision. Use quick guide to learn some basic information about what to expect.
Types of Refrigerators
You will likely find several types of refrigerators as you explore your options. The following information should help you decide which type of refrigerator is right for you.
Compact: These are small models suitable for dorm rooms and under desks.
Built-in: Refrigerators that are flush with the wall.
Side-by-side: These designs have a door on the left and right sides. The left door typically leads to the freezer.
Bottom freezer: These models have a freezer located at the bottom, making it easier to store frozen goods.
Top freezer: This extremely common design has the freezer at the top and refrigerator underneath.
French door: The freezer is in a drawer on the bottom of the fridge and the top has two doors that open up to it, making this option wider than most other refrigerators.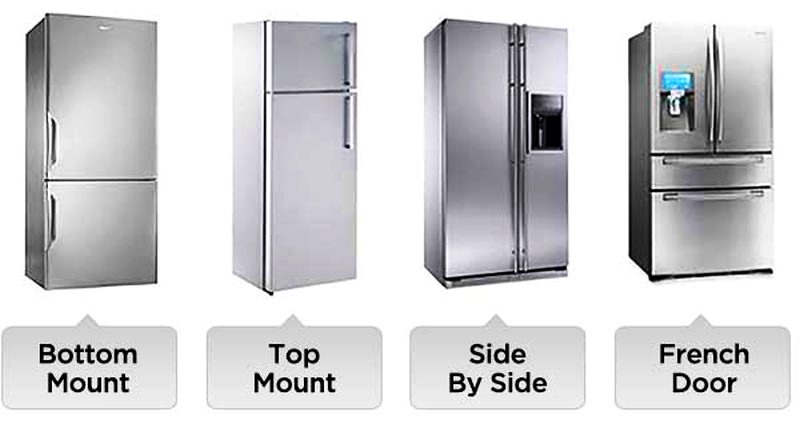 Also Read: 15 Ways to Recycle Old Refrigerator into Something Useful
Refrigerator Size
Size is one of the most important things to consider when buying a new refrigerator. You want to make sure your new fridge is large enough to hold all of your food, but you also need to avoid refrigerators that are too large for your kitchen. The size you need largely depends on how much food you tend to keep in the house at one time.
Generally speaking, you can expect each adult in your household to use between four and six cubic feet of refrigerator space. If your family cooks a lot or enjoys having people over for dinner then you may need a couple extra cubic feet per person. When in doubt, it's usually smart to buy a size larger than you think you need. That way, you will have the extra space if you need it.
You do, however, have to make sure that your kitchen has enough for the refrigerator. When measuring your space, remember that the door's hinge will stick out about an inch when you open the door. If you have French doors, then you will need at least one inch of free space on each side.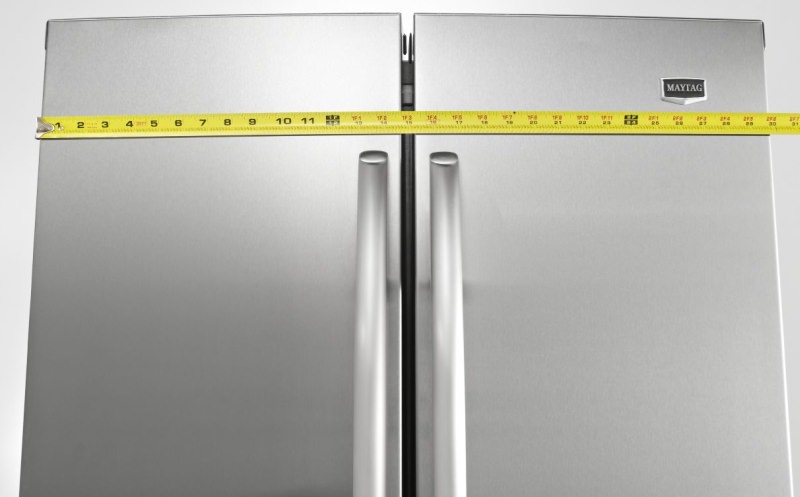 Other Features to look for
There are some features that you should look for when choosing a new fridge. They aren't really essential, but they are extremely handy.
Door-in-door: Some refrigerators limit cold air loss with innovative door-in-door systems. For instance, several Samsung and LG refrigerators have door-in-door designs that can reduce your cold air loss by up to 47-percent. Instead of forcing you to expose the whole interior, you just have to open the outer door to access drinks and snacks.
Ice and water dispenser: Something as simple as an ice and water dispenser will ensure that you have cool, refreshing water on demand. You don't even have to open the freezer door.
Temperature-controlled compartments: Temperature-controlled compartments go way beyond what your old fridge's crisper can accomplish. Today's best models let you set each area's exact temperature.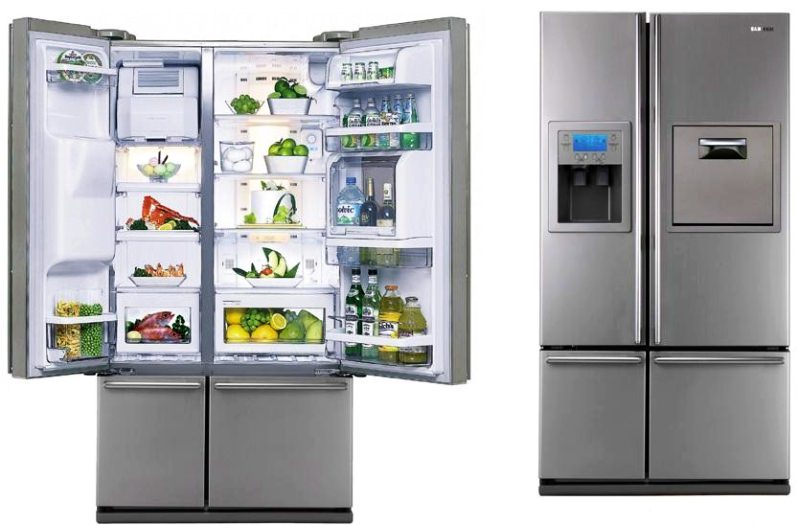 There are a lot of things to ponder over when buying a new fridge. With this guide, you'll feel prepared to answer some of the toughest questions.