Wondering what to do with your old refrigerator? For the majority of us, it's only worth the landfill. Maybe we don't realize that we can reuse/repurpose/recycle the useless fridge. You'll be surprised to find out about the amazing things you can create out of an old refrigerator.
Read on from some creative ways to repurpose old refrigerator into something useful for your home.
Repurpose Your Old Refrigerator into a Couch
Canadian designer Adrian Johnson makes exclusive furniture items by upcycling old fridges. Fridgecouch is one of his most appreciated creations. He has created three of these couches using vintage refrigerators and car seats rescued from the scrap yards.
All of them are handcrafted, thereby making it possible to create a unique piece every time. Each one features a side table made out of the fridge door and has speakers integrated into it.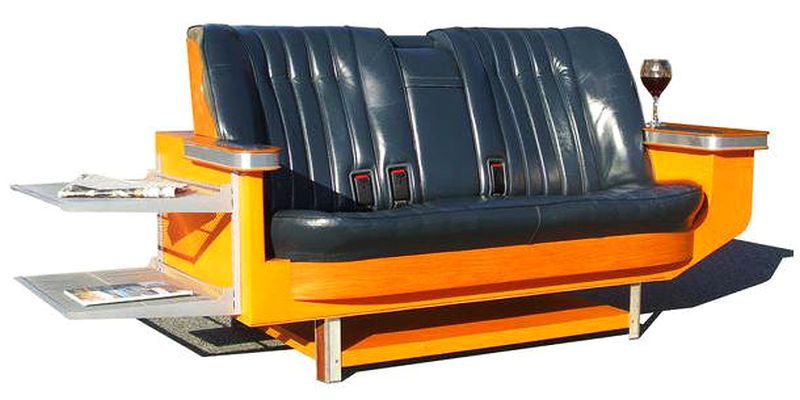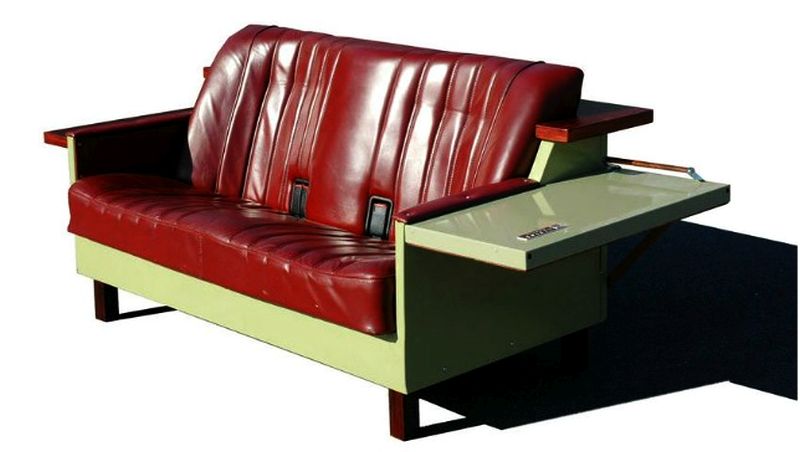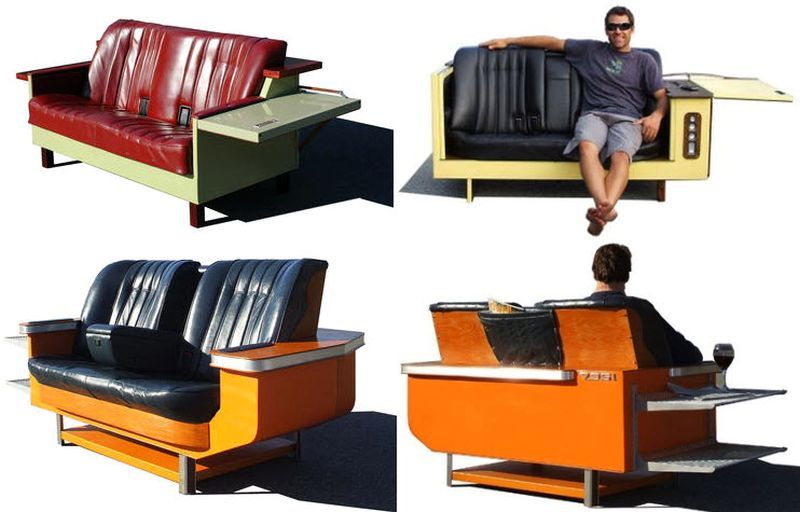 Reuse the Fridge as a Bookcase
It is not a big deal to turn an old, unused fridge into a bookcase. Yes, anyone can do it! this is a fine idea to repurpose old refrigerator into a storage unit that'll assist in banishing clutter from your home. Such a repurposed fridge bookcase can be ideally placed in a study or elsewhere.
Try and keep the original look of the fridge, that is the key to an interesting make. Use stickers and small toys to enhance the appeal, if you want to.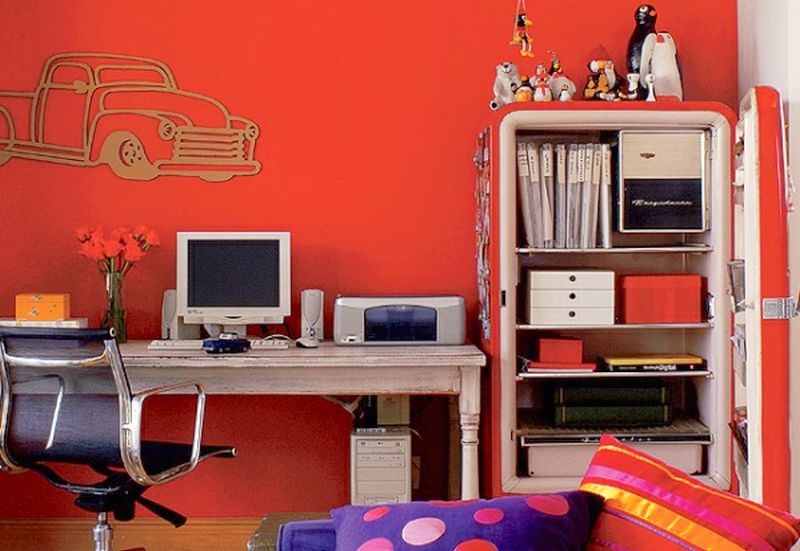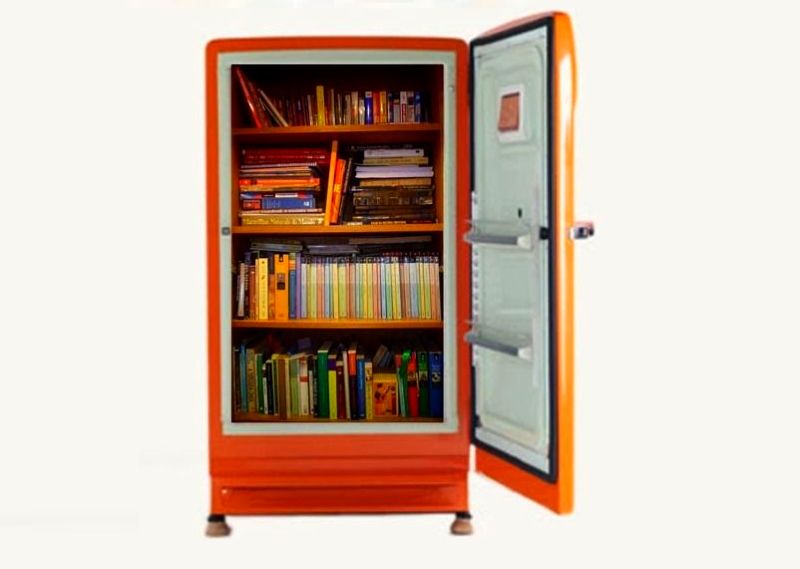 Also Read: 15 Best Ways to Repurpose Leftover Wine Bottles
Use Fridge Rack/Grill to Spice up Your Wall
If you care for the environment and love to reuse things, you'd be glad to know that almost all parts of an old refrigerator can be reused, yes even the rack/grill. Choose to call it whatever you may, the grill-like tray of your old refrigerator can be used as wall decor (don't forget to clean it and finish it with some paint before placing it on the wall). You can use it as a base for a picture frame or a painting.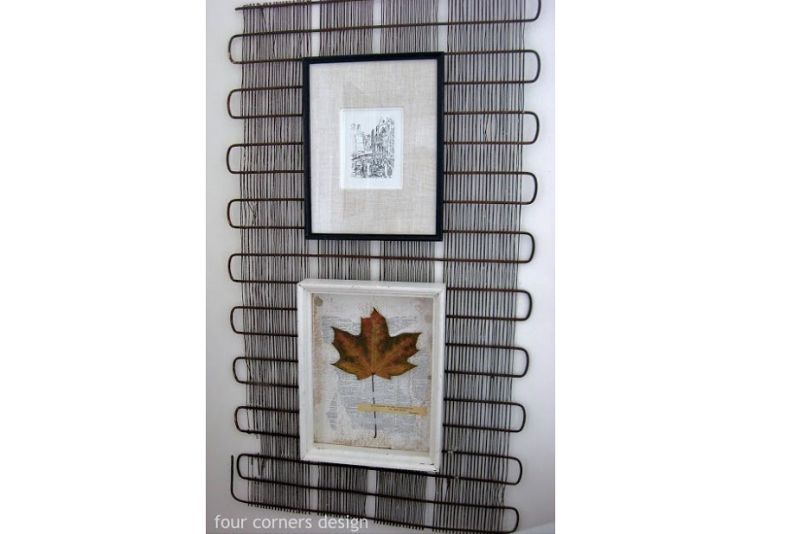 Turn it into a Smoker Grill
You can turn your vintage Admiral refrigerator into a BBQ smoker grill that can smoke 16 chickens at a time. All you have to do is remove all the plastic components from the cabinet and get rid of insulated wiring. Use a double door insulation layer for better smoking and protecting the door from extreme heat.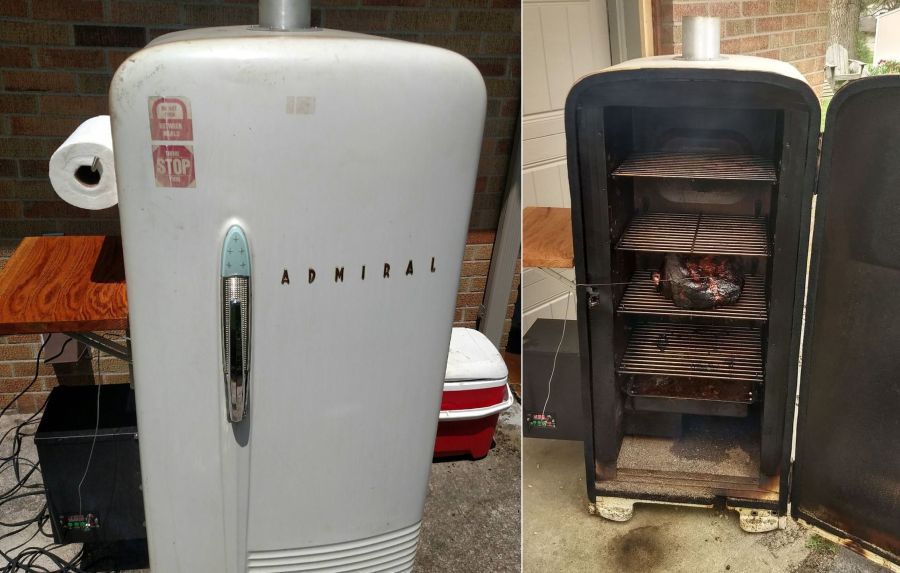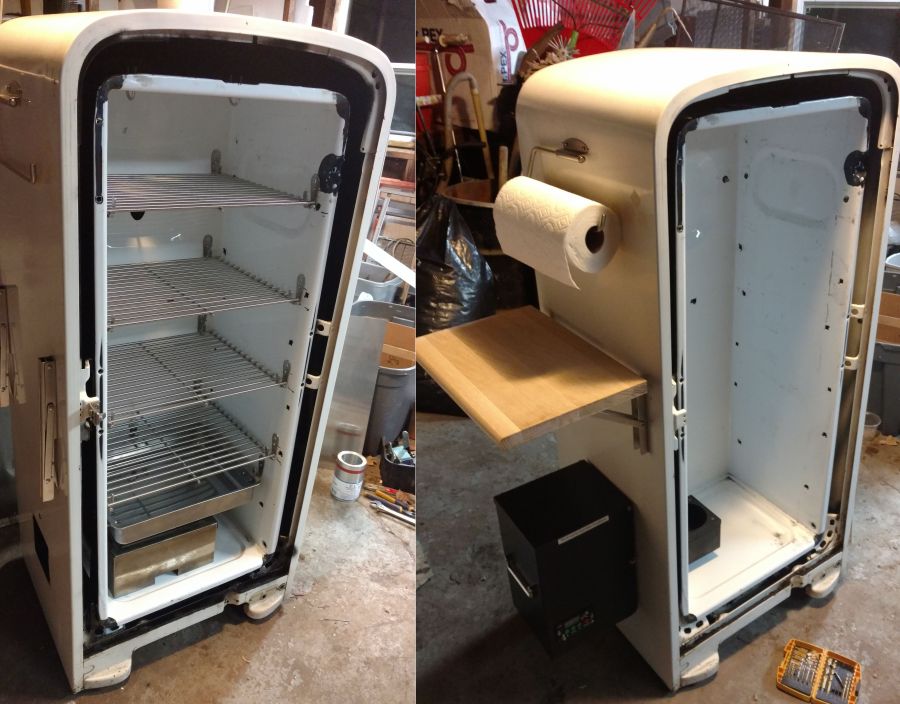 Turn Old Refrigerator into a Kitchen Cabinet
Instead of locking up the old fridge in the storeroom or garage, add a little bit of storage space to the kitchen with a repurposed fridge cabinet. Yes, your broken fridge can be a perfect cabinet to store packed food, or showcase wine glasses and pots.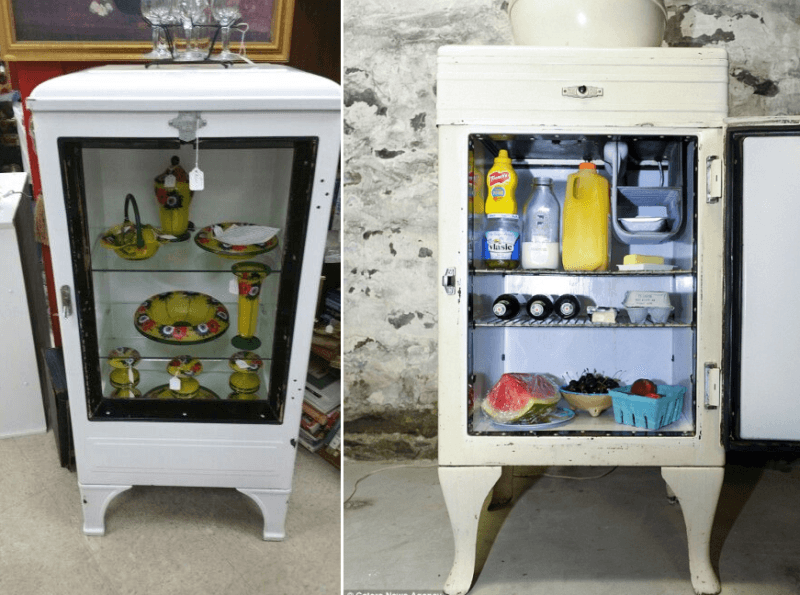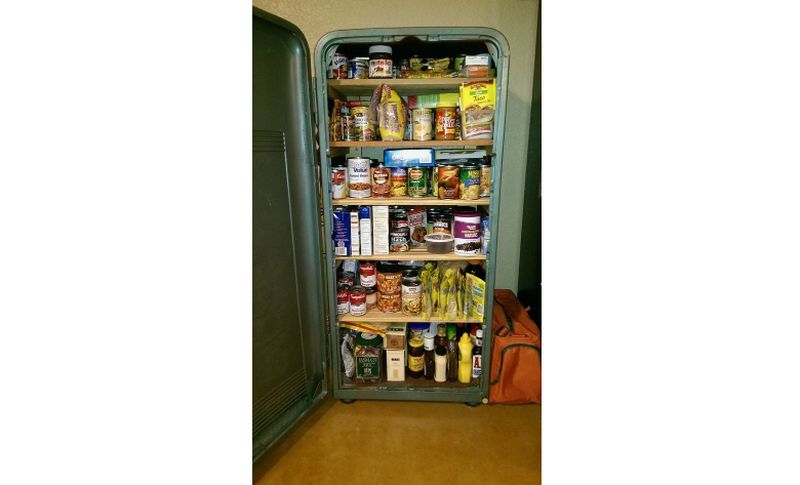 Refrigerator Door Table
Usually, fridges are made from plastic-wrapped steel, which makes them extremely sturdy. If you can strip off a fridge door, it can be used to create an outdoor table. Arjun Rathi, a Mumbai-based student designer has built this cool table out of vintage Kelvinator fridge door, the condenser coils and metal used for support were procured from scrap markets in the city.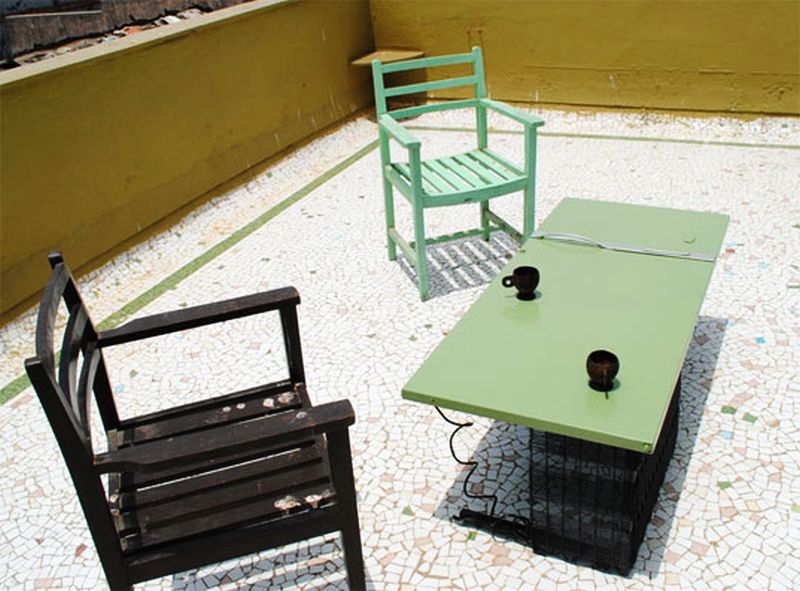 Make Wheeled Sofa out of Old Refrigerator
Transfo design, a Spanish design studio created this creative sofa on wheels using a defective refrigerator and upholstered seats with discarded PVC advertisement banners. There's also a flexible reading lamp on the side – park yourself on it, grab a book and you're sorted.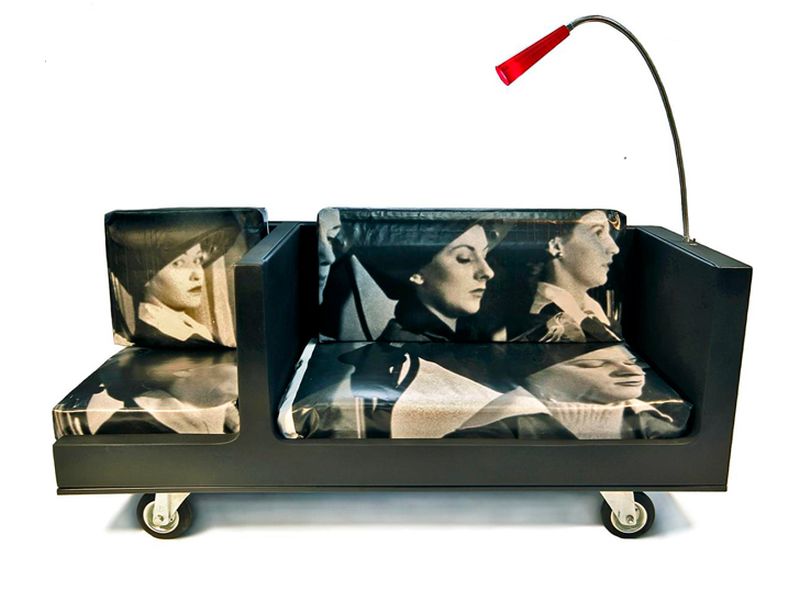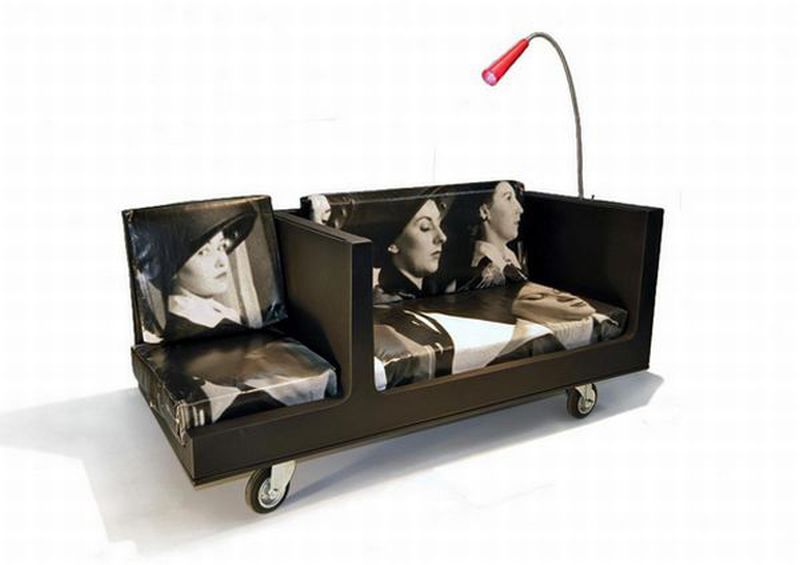 Rustic Cooler Made From Old Refrigerator and Pallets
Looking to prepare your backyard for the next summer party? An old fridge can be a great resource for you. It can be turned into a rustic cooler by covering all the sides of the fridge with pallets and adding add handles, metals sheets for water-proofing.
It is not an easy DIY project, you'll require woodworking skill, but if you can achieve to build this, it'll surely be a conversation starter.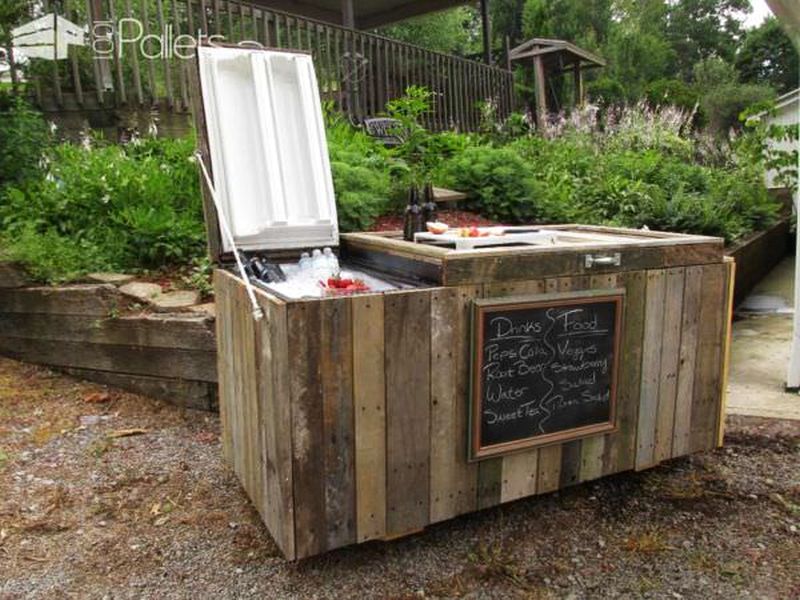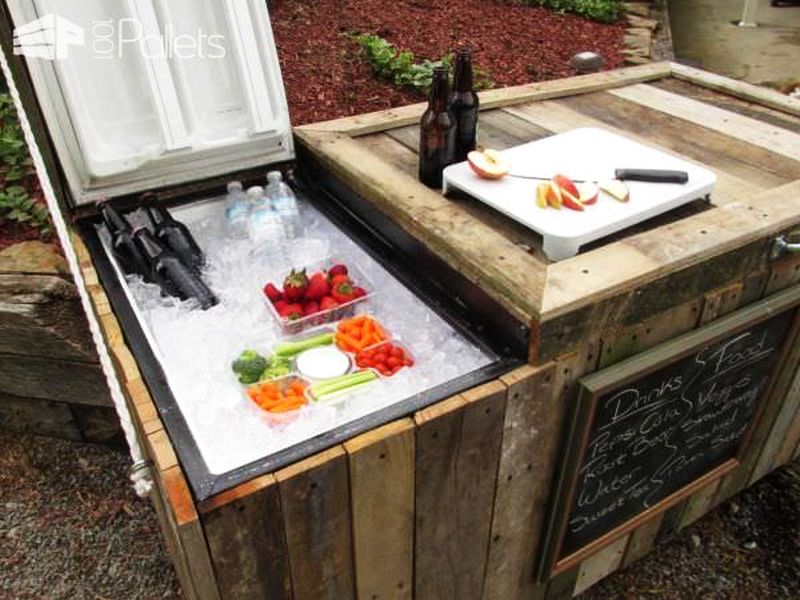 Turn the Old Fridge into a Doghouse
Chinese design studio Y-Town repurposed an old Bosch fridge as an outdoor doghouse, which is quite an idea. The door was removed and the fridge laid down horizontally, providing a separate sleeping and dining spaces for a stray pup.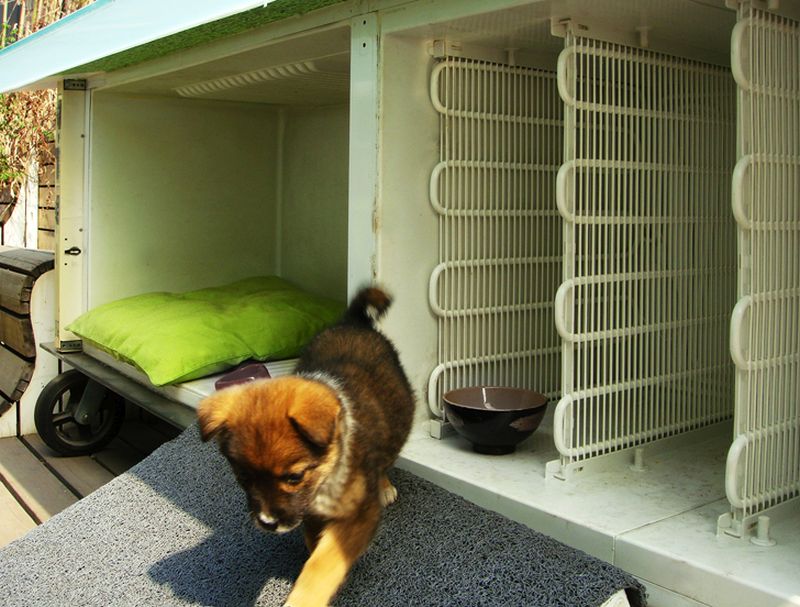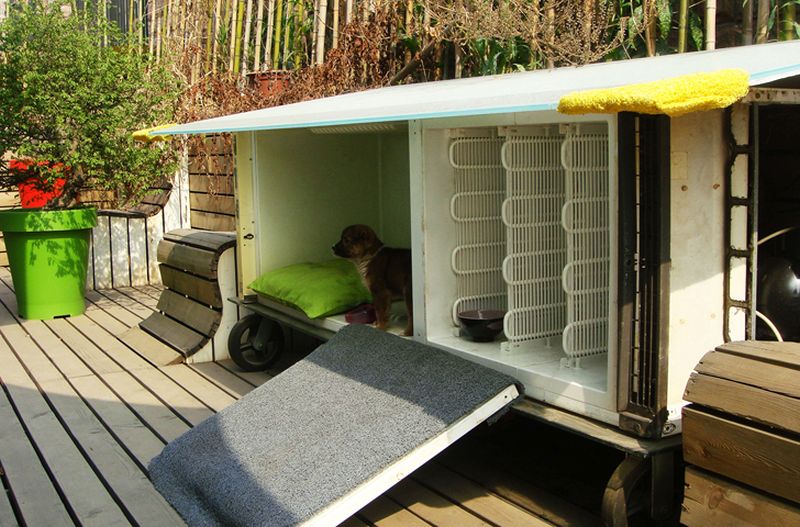 Fridge Wall shelf
This idea for a fridge shelf comes from El recetario by Spanish-based NGO Makea tu vida. If you want a nifty shelf for your kitchen but don't wish to spend much, just rip open your old fridge, take the door and fix it on the wall. The shelf will be a great place for storing jars and other small things.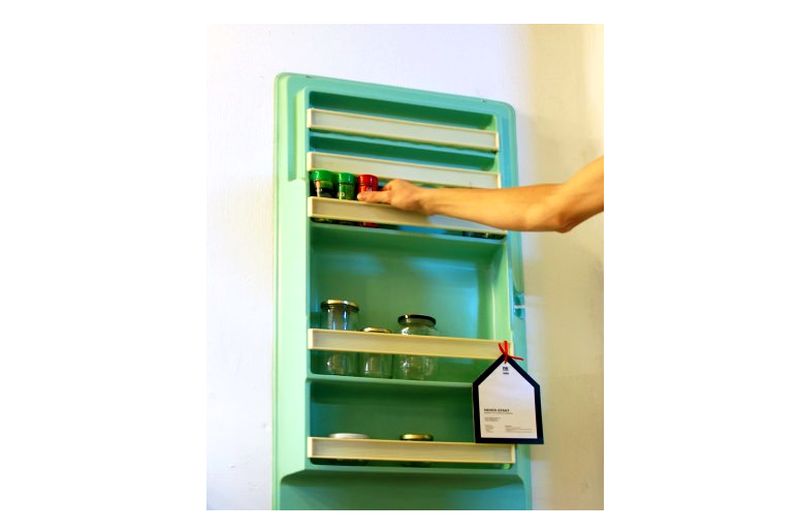 A Fridge Wine Cellar
A RecyleArt user has given a second life to an old 1950's fridge by transforming into a wine cellar. Its interior walls are painted in a cheery green color while the shelves are made from pallet wood. This one is a cool idea not only for the eco-conscious drinkers but for all those wanting some extra storage for their wine bottles.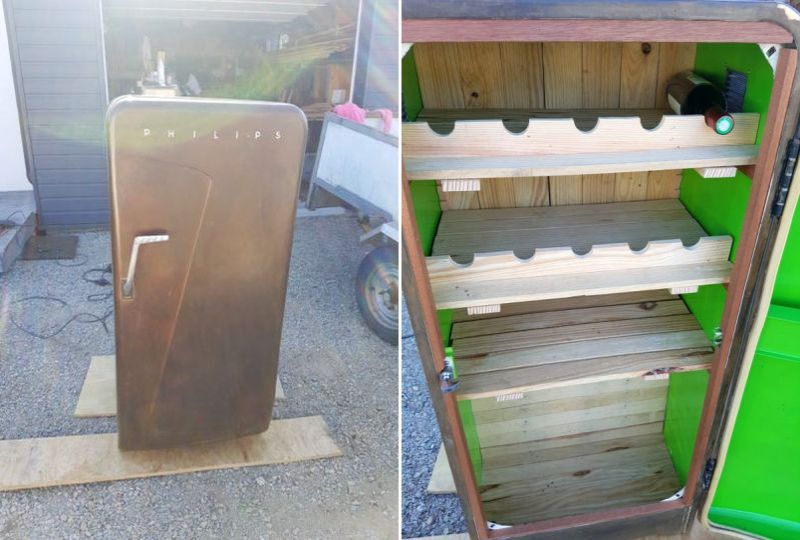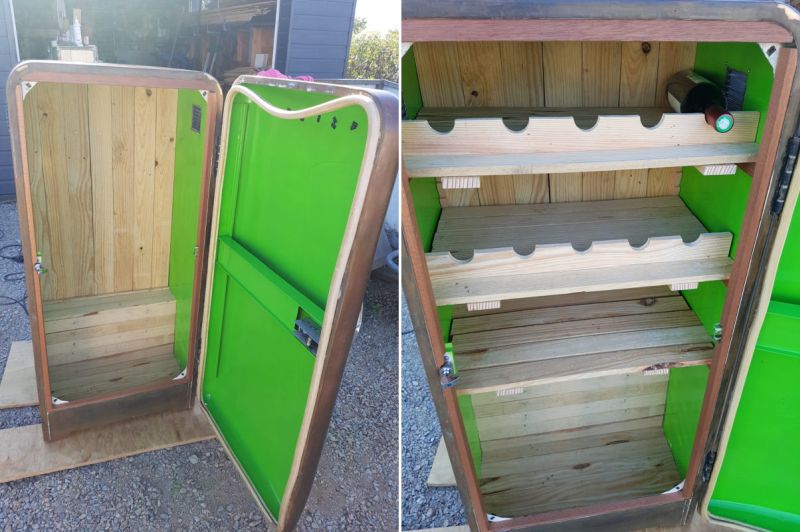 Planter Made from Fridge Drawer
The drawers of a retired refrigerator can be repurposed into beautiful planters for growing succulent plants, flowers or herbs. The big drawers can even be used to grow veggies.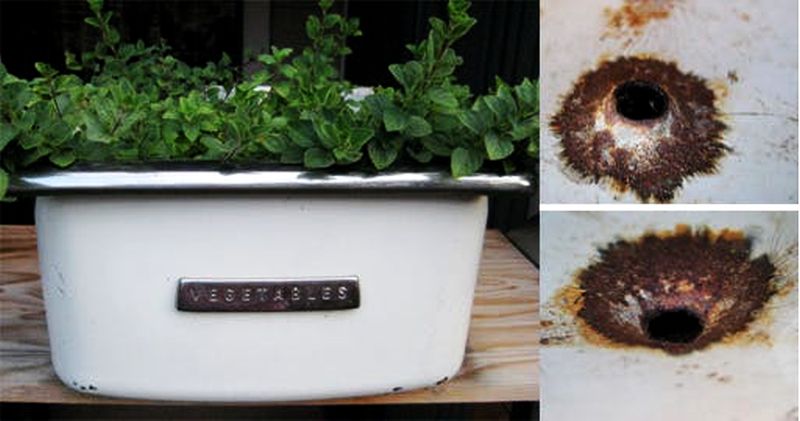 Mini Glasshouse from Disused Refrigerator
A recycling enthusiast Janet conceptualized the idea of revamping an old fridge into a mini glasshouse for raising seedlings and tender crops. This is really a great idea, especially for those wanting to grow plants and veggies all year long.
Check out the video below for inspiration.
Pellet Smoker Made out of an Old Fridge
Pellet Pro converted an old out of date refrigerator into a pellet smoker using the Pellet Pro Pellet Hopper Assembly. The integrated Pellet Pro PID Controller maintains set temperature.
This smoker project is definitely for an experienced DIYer, check the video below to know more.
Secret Fridge Door
This Coca-Cola vending machine is actually a door between The Press sandwich shop and The Flask speakeasy bar designed by Alberto Caiola in Shanghai. Shows a nice way of reusing the door of an old fridge. I'm sure, you're surprised by this, well so am I.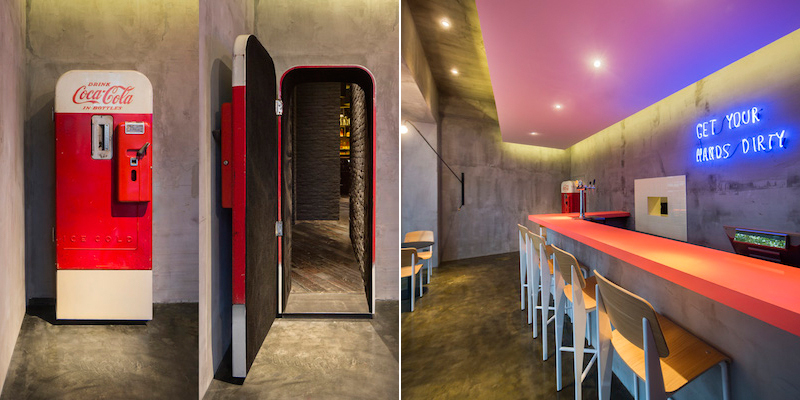 Igloo Made From Unused Refrigerators
An igloo made from 300 old refrigerators, yes, it's for real. It was a walk-in art installation erected in the center of Hamburg, Germany by German artist Ralf Schmerberg and green energy company Entega. It's definitely not for you to try but then there was no real reason not to mention this neet way of using discarded fridges by people who didn't know what they could do with their old refrigerator.