Signify, best known for its colorful lighting products, has expanded its range of Philips Hue outdoor lights. The new series includes three outdoor wall lights and one bollard light. These new outdoor smart lights are made from aluminum and come with IP44 rating to withstand all sorts of weather conditions.
So, you can enjoy all the benefits of the Philips Hue system without worrying about them being in the outdoors. These lights are dimmable and can be controlled via the Philips Hue app, remotely via your phone, through voice, or even motion. You can also create clever automation scenes like turning on the lights when you are near the house or automate the lights to mimic your presence even when you're away.
These smart outdoor lights not only help you beautify your garden or porch with colorful illumination but also add value to the curb appeal. These lights are already available in Europe and will be available from March 1, 2022, in the US.
Philips Hue Inara Wall Lantern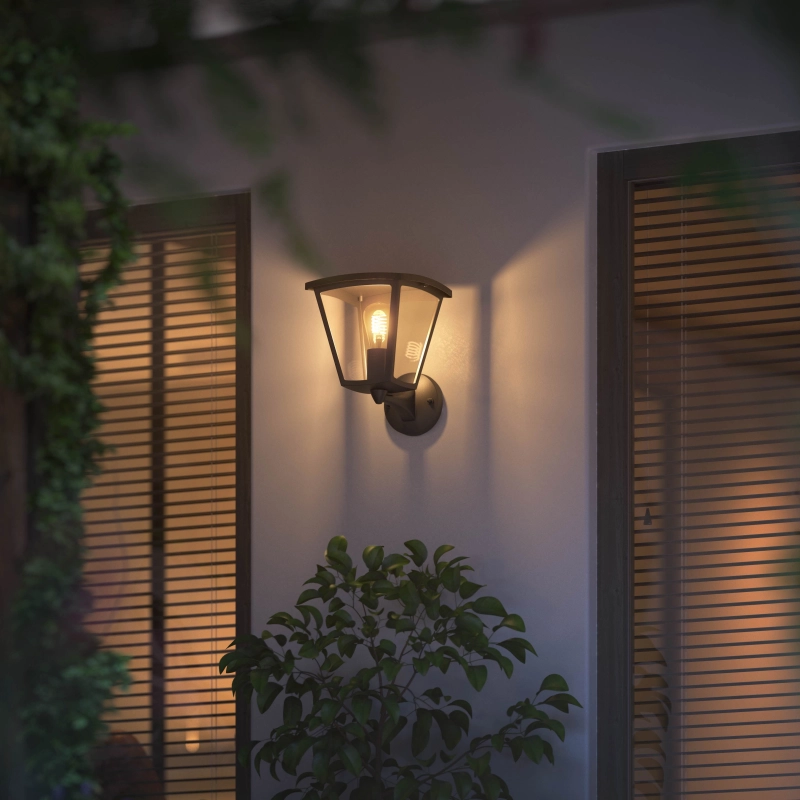 This black vintage-style wall lantern combines traditional design with modern technology. It comes with a smart Filament bulb for outdoors, complete with a lampshade. Its warm white light can create an elegant atmosphere outdoors. You can dim the light to your mood, jut like you would with other Philips Hue lights.
Price: $99.99
Also Read: 12 Drop Dead Gorgeous Resin Lamps to Buy in 2022
Philips Hue Lucca Outdoor Wall Light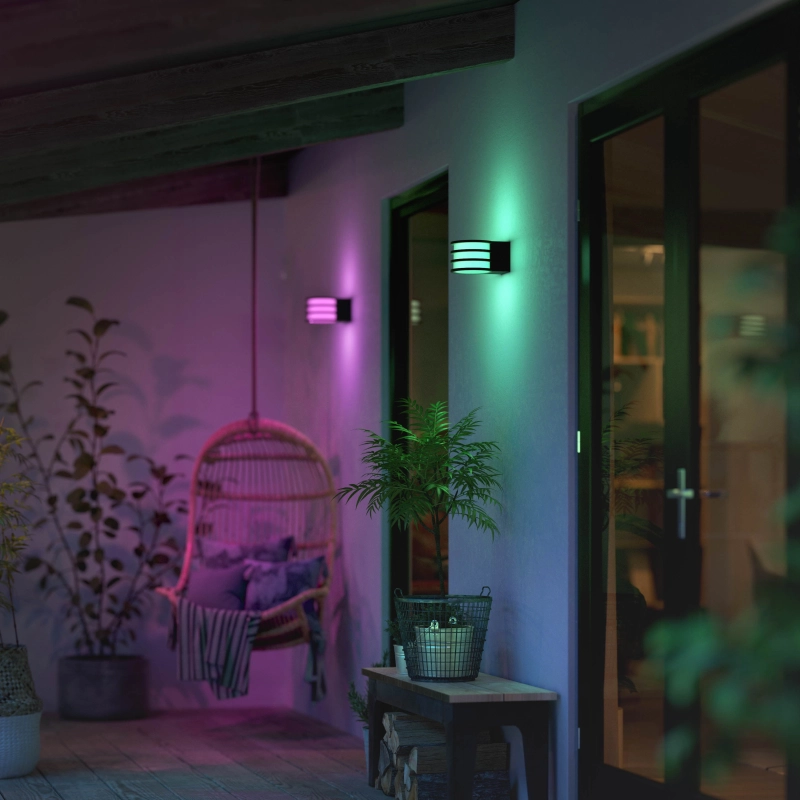 Signify has launched the latest version of its Philips Hue Lucca wall light with colored LEDs. Users can easily personalize their gardens and balconies with colored light. It sports a sleek, round shape along with black bands for a modern look.
Price: $99.99
Philips Hue Resonate Outdoor Wall Light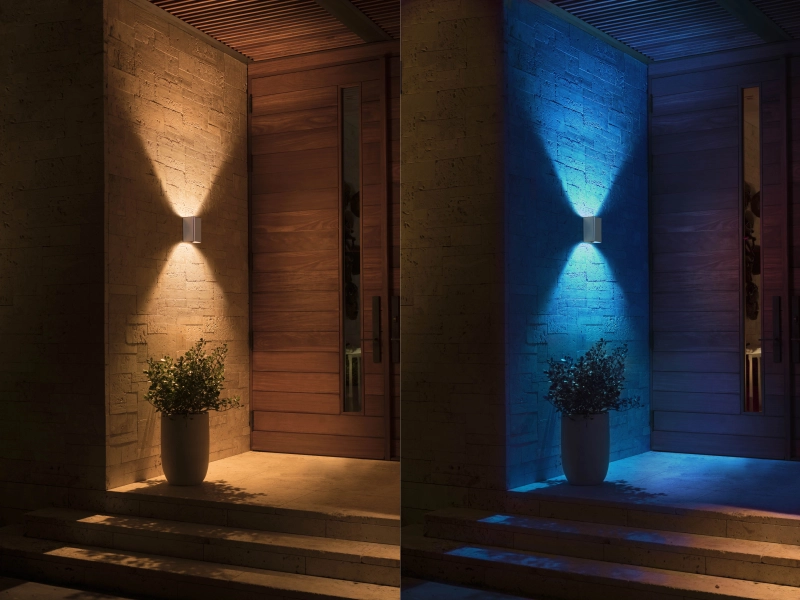 This black-colored wall light features a rectangular shape and can offer white and color illumination. It can cast a colorful glow up and down the wall in a cool triangular silhouette. This is an eye-catching effect that can be used to highlight the beautiful architectural features of your home.
Price: $159.99
Philips Hue Calla Outdoor Bollard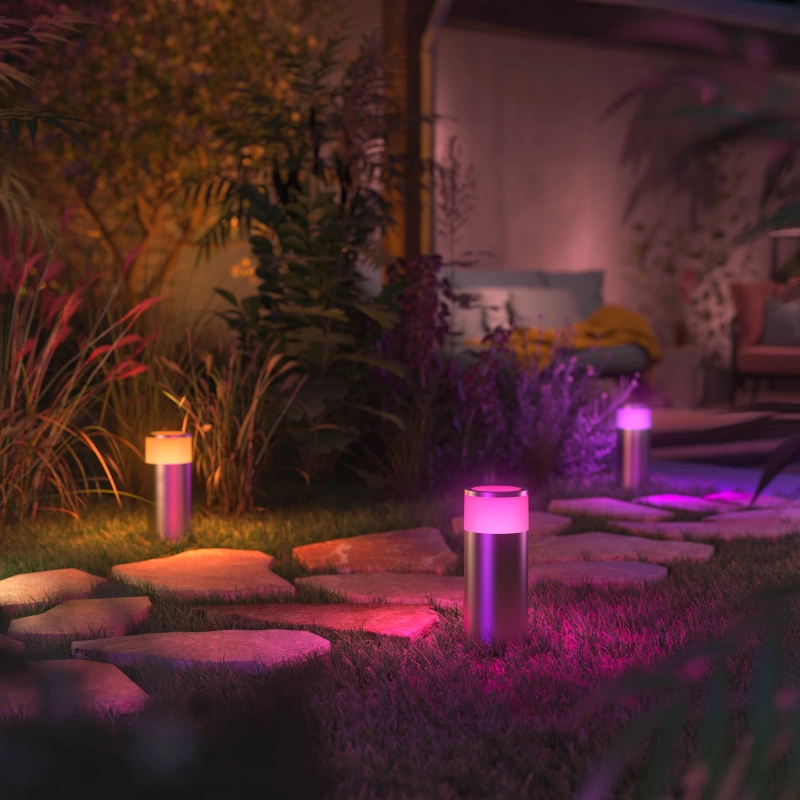 The range also includes a new Philips Hue Calla bollard in stainless steel. Measuring a little over 25 centimeters tall, this ground light is ideal to line the pathway with white and color light. The Calla path light features Low-volt technology that makes it easy to set up and expand.
Price: £119.99 ($161)