North Syracuse-based couple, Stan Munro and Suzi Campanaro, create elaborate Halloween displays each year in their front lawn. This year for Halloween, they have again crafted a huge pirate ship display to celebrate the spookiest night of the year on October 31st.
The couple spent five days working on the Skeleton Pirate Ship, which is 22-feet tall and 21-feet long. This huge display is made from recycled wood and PVC piping. There are total seven skeleton pirates that can be seen sailing, swinging, climbing around the ship. There is a pirate puppy skeleton in the lawn, while another one is forcing a teddy bear to walk the plank.
According to Suzi, one afternoon there were many passersby and drivers who slowed down to take a look at the haunted pirate ship. That's not all, the ship looks scarier at night- all thanks to spooky smoke from a fog machine. Furthermore, the couple is also planning to play music and dress up like pirates to give out chocolate-filled gold coins to trick-or-treaters on Halloween.
Their Halloween Lawn display tradition began in 2005 when the couple built a giant spider with human cocoons on the rooftop of their house. Last year, there was a gigantic dragon skeleton running throughout their lawn. However, this year's Halloween display seems more interesting as it's decorated with ghoulish pirate skeletons that are already ready to scare the pants off all the guests at the Halloween party.
We would like to thank Mr. Stan Munro for sharing some essential details about their Halloween decor project. We hope Munro and his wife, Suzi, have an enjoyable Halloween 2016.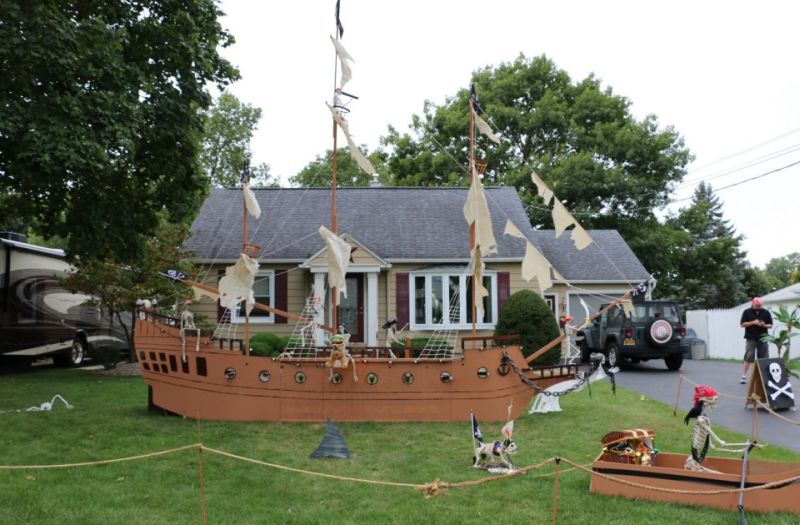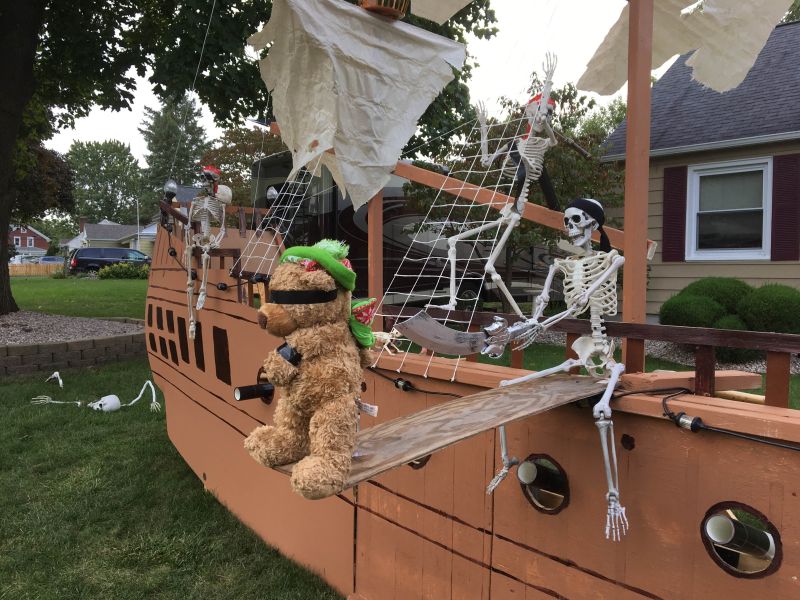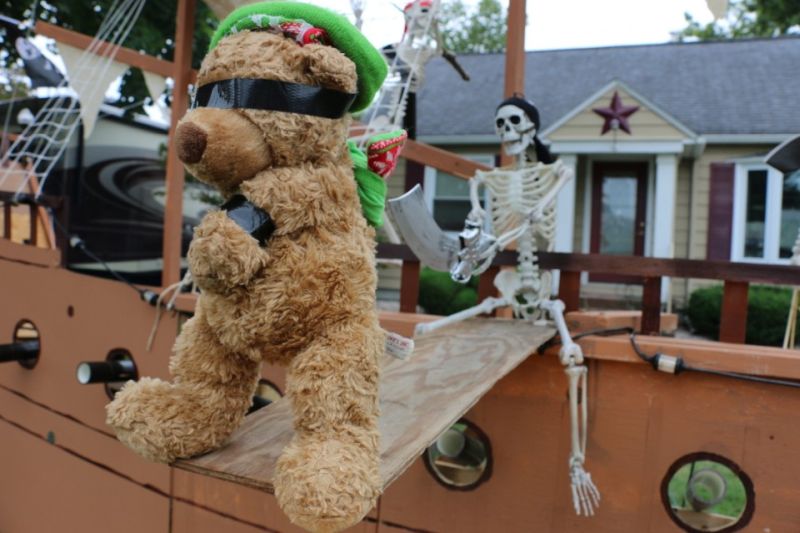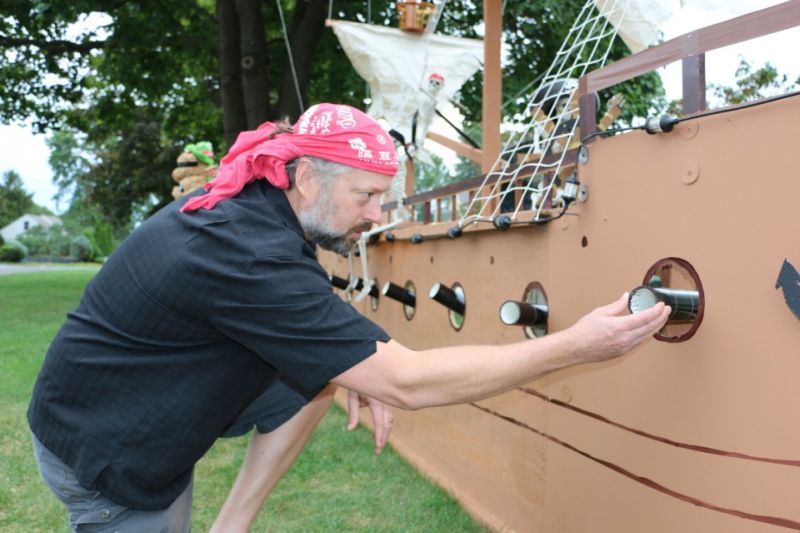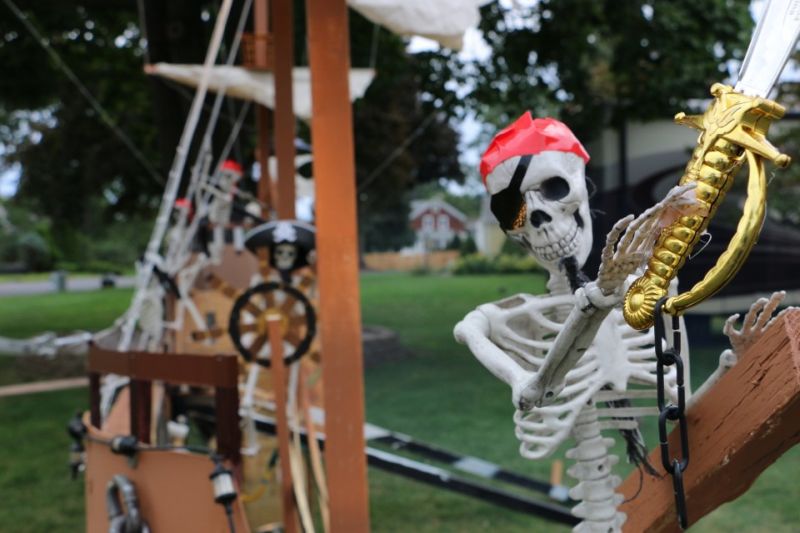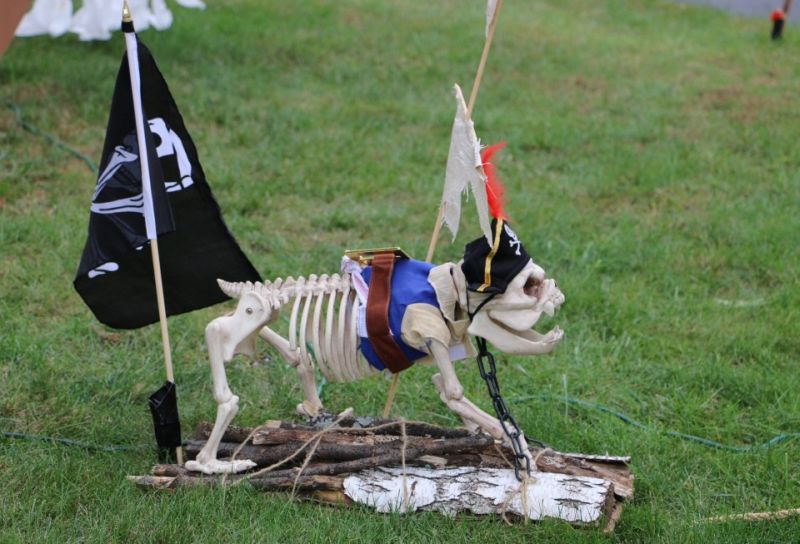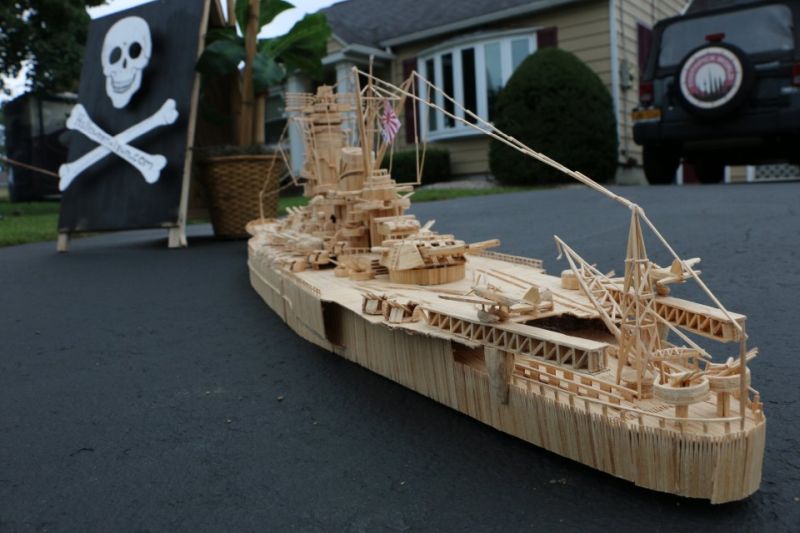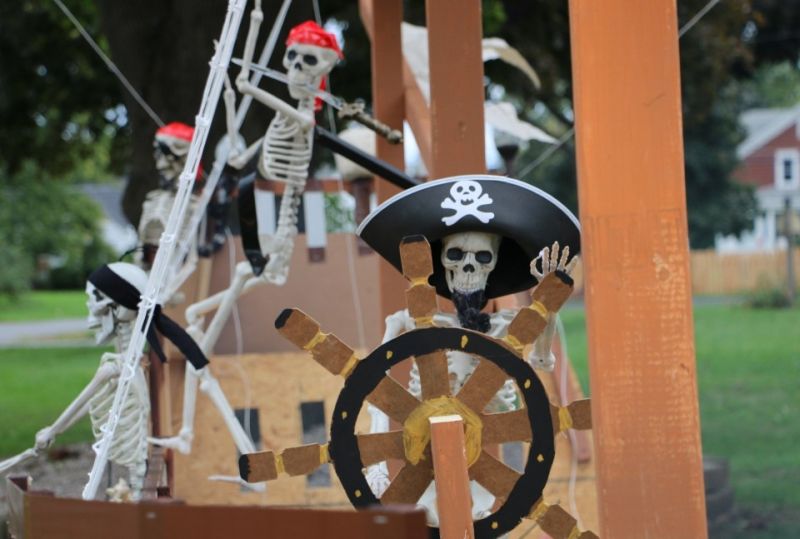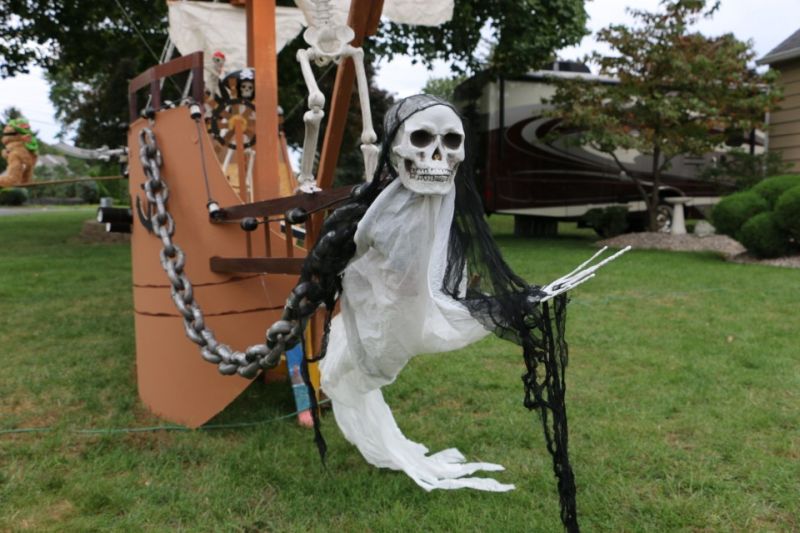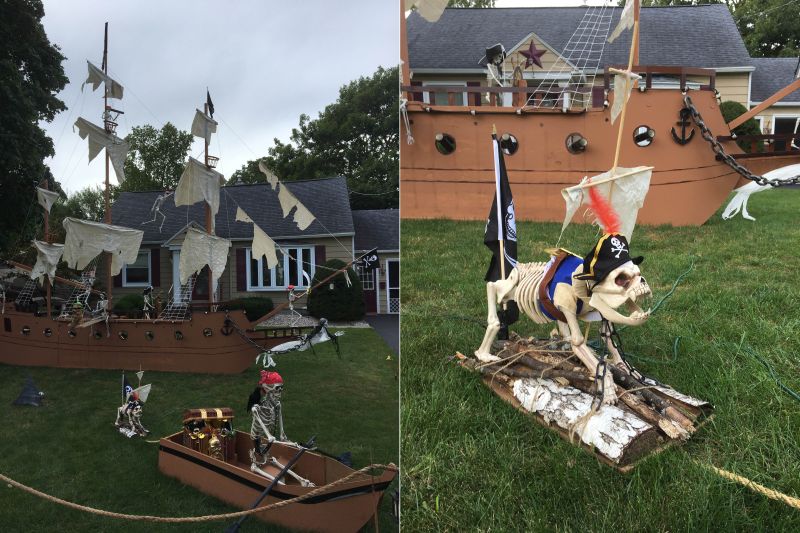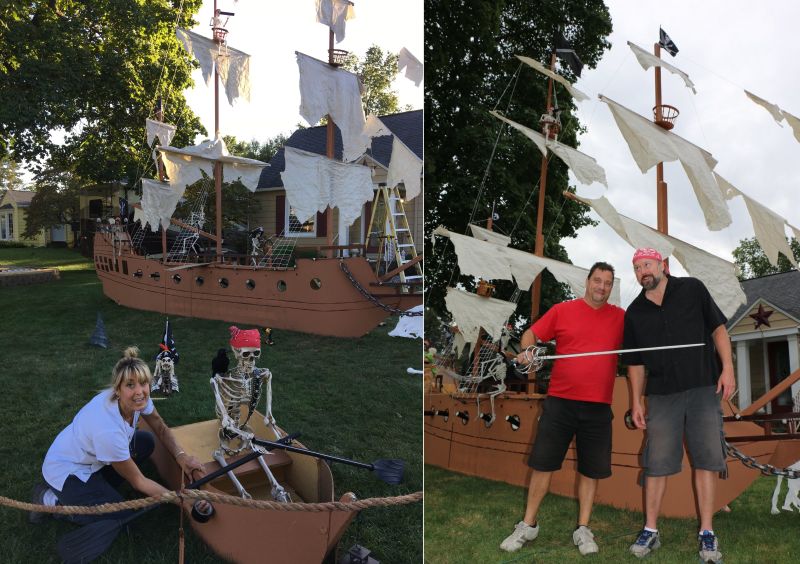 Via: Syracuse