Choosing a bunk bed for kids' room, one that maximizes space and complements the color and room decor isn't easy. Given the fact that there are various designs available on the market and you can even have a built-in bunker for space-efficiency, you are spoilt for choices. Yet new and exciting takes on bunk beds keep making rounds on the internet. Recently we came across the Skid sliding bunk bed by Nidi which is a cool space-saving solution with push-in and pullout beds.
Skid is like a dreamy wall shelf that hides within two bunk beds and offers plenty of counter and storage space. The upper bed is set against the wall and can be pulled out during sleep time. This reveals a safe, broad staircase for the child to climb up on to the bed. The staircase can also double as a drawer and shelf.
One cool thing about Skid is, it doesn't resemble a standard bunk bed. It has a pullout desk for doing homework and other activities, under the desk hides the lower bed. A kid just needs to pull it out to sleep and push it back into the unit later.
Also Read: Mathy by Bols' Altezza Bunk Bed Makes Kid's Room a More Fun Place
The Skid sliding bunk bed plunges neatly into the sea of space-saving furniture. Being multi-functional furniture, it addresses the different needs of kids, from sleeping to working and from playing to easily organizing the bed.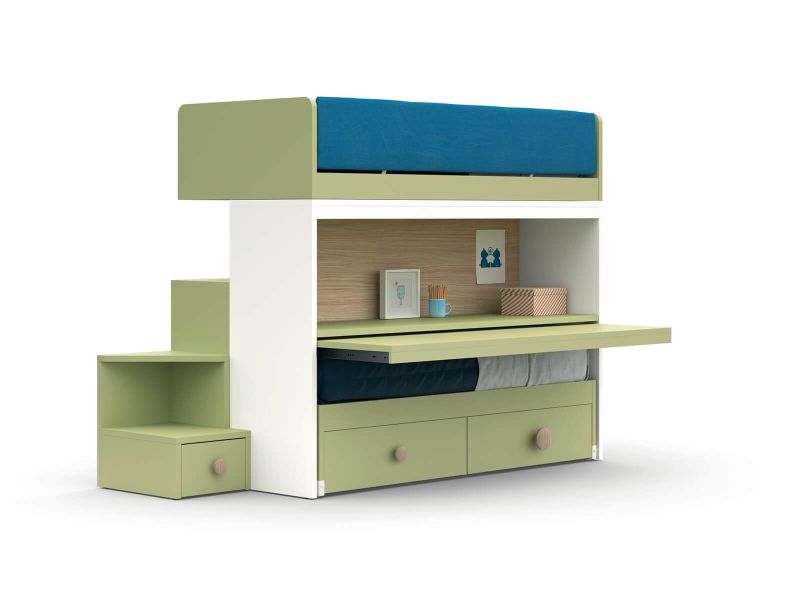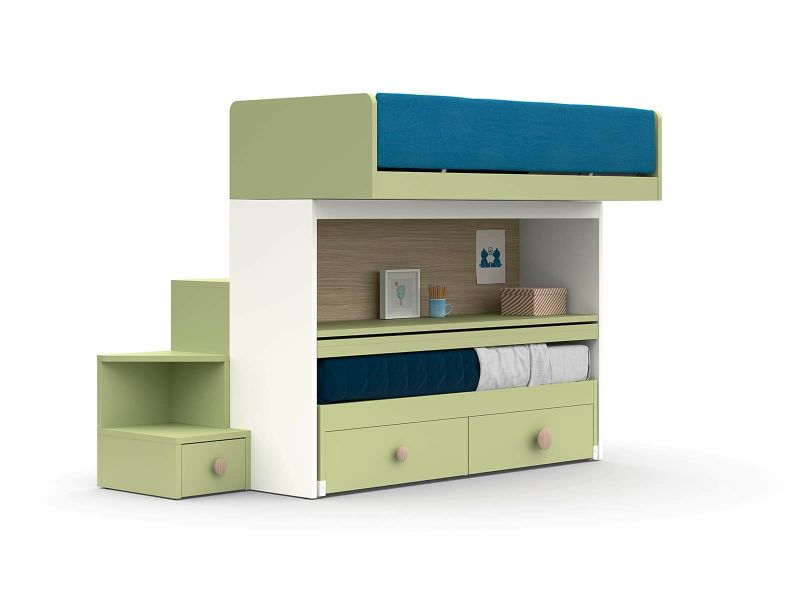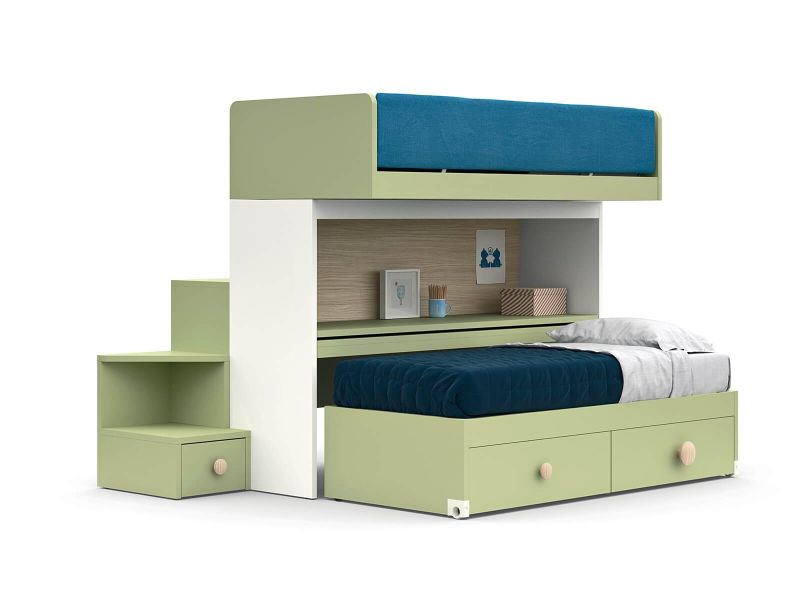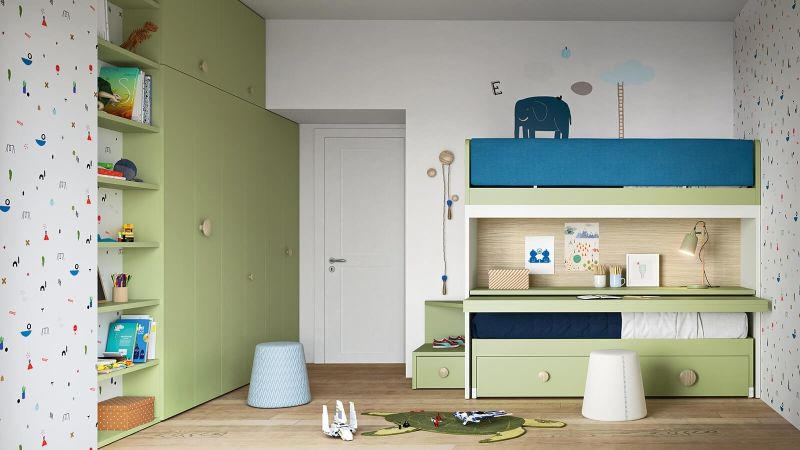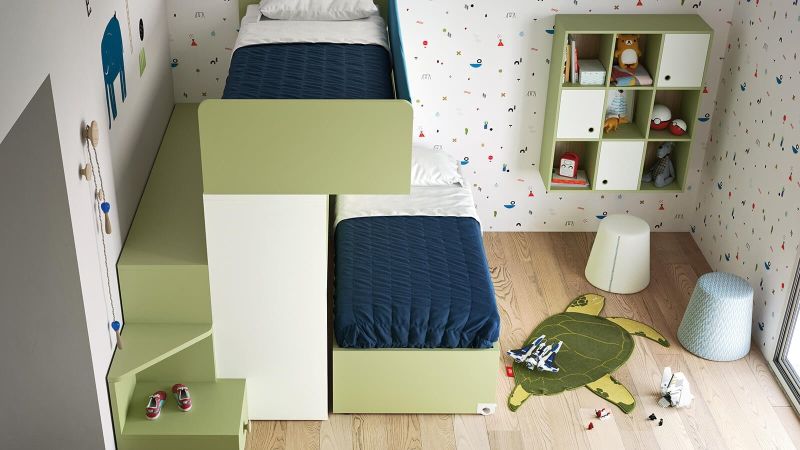 Via: ArchiProducts