The Australian-designed SLRV Commander Man 8×8 motorhome has been finally constructed and is ready to roam around the globe. The luxurious motorhome with two-floor interior is a marvel of modern engineering. The military-grade shell cracks open to unveil the beautiful and comfy duplex for a family of eight.
The interior of this large expedition truck is emblazoned with soft and luxurious features that stunningly contrast the bold and powerful military-grade exterior.
The ground floor comprises a fixed rear bedroom with a raised bed and a corner-mounted TV. An electric lift up bed drops down from above the dinette and provides sleeping space for two. The dinette seats the whole family of eight and doubles as a living area lounge, complete with a wall-mounted entertainment unit.
The central space of this floor is occupied by the aisle-spanning kitchen area, shower room and toilet. The kitchen features a contemporary design with long countertops, a dual-burner cooktop, oven, microwave, and under-counter side-by-side compressor refrigerators.
The Commander 8×8 sleeps six people upstairs, which is accessed via a floating staircase. The space is laid out in dormitory-style for six children, single bed units against the walls with a central aisle between them. Each bed has its own reading light. The room includes an electric-lift TV at the end of the wall, storage below the strut-lift bed platforms, plenty of windows, and ducted air and heat.
The motorhome is equipped with a high-capacity power system with Mastervolt lithium-ion battery bank and roof-mounted solar panels. It also has a 9.5-kVA alternator for charging the battery off the engine, a range of back-up generators, from small portable units to built-in diesel models, is also among the options. Commander 8×8 has a multi-tank 500 liter to 1,000 liter water system. The system isolates the water for drinking and other utility purposes.
Also Read: 1957 Flxible Starliner Luxury Motorhome Could be Yours for $235k
It includes outdoor kitchen hardware, indoor and outdoor entertainment systems, and a car garage. The truck comes powered by a 473-hp 12.5-liter D26 six-cylinder diesel and 12-speed automatic transmission with manual override. It has four differential locks, a two-speed transfer case, and planetary axles. SLRV adds on standard and optional equipment like a sturdy roof rack with access ladder, front and rear 30,000-lb winches, and a semi-automatic tire pressure regulation system.
Commander 8×8 is a private custom build and SLRV proposes to tailor-fit each motorhome to its individual buyer. There are options of a regular single-story floor plan with fixed roof or two-story model with a full-length pop-up upstairs module.
The official pricing hasn't been revealed yet but as per some Australian media outlets, it could be around AU$1.5 million (approx. US$ 1.3 million). You love expedition vehicles; contact SLRV Expedition Vehicles to get your own customized motorhome.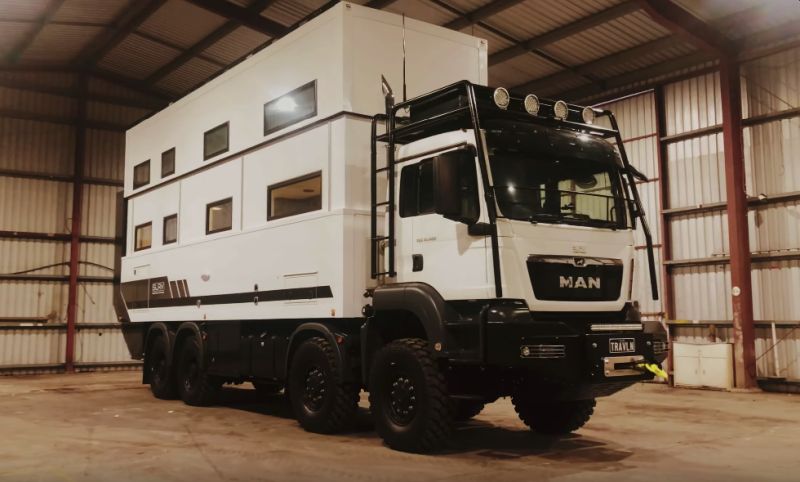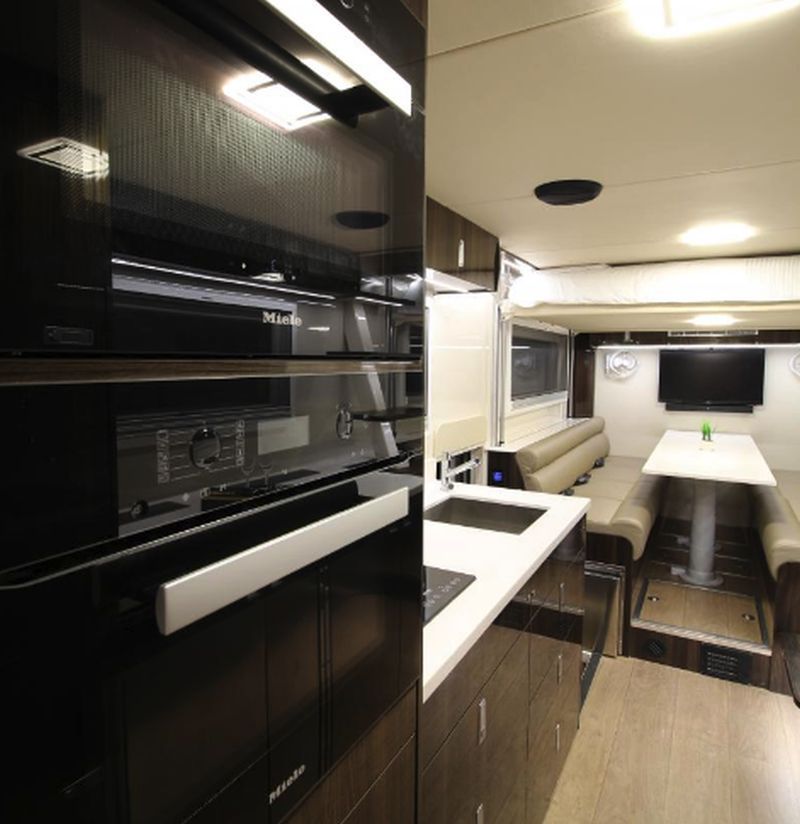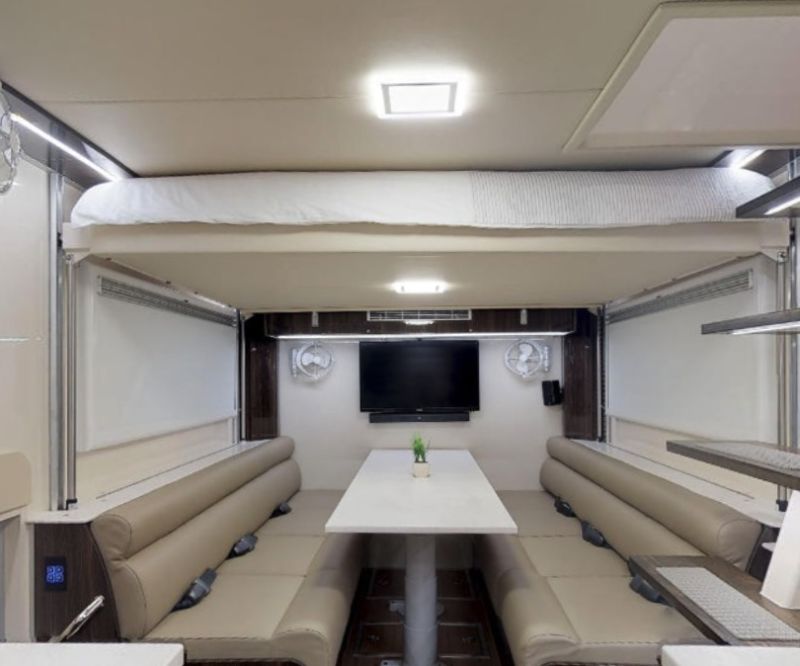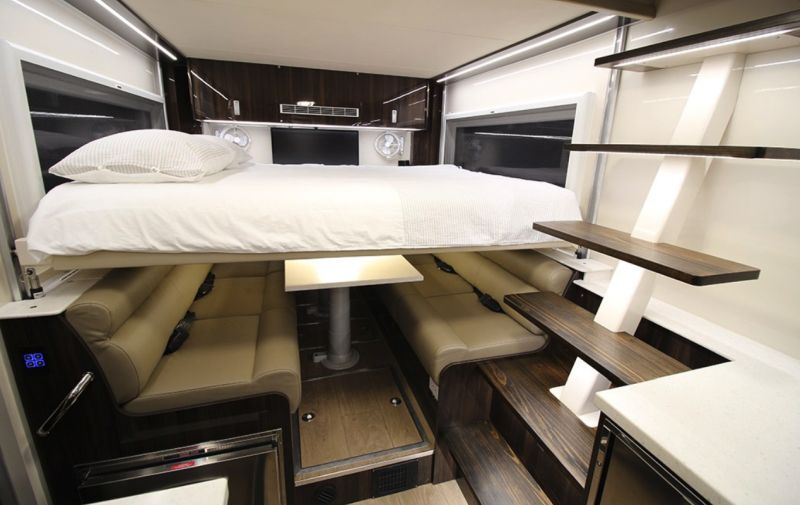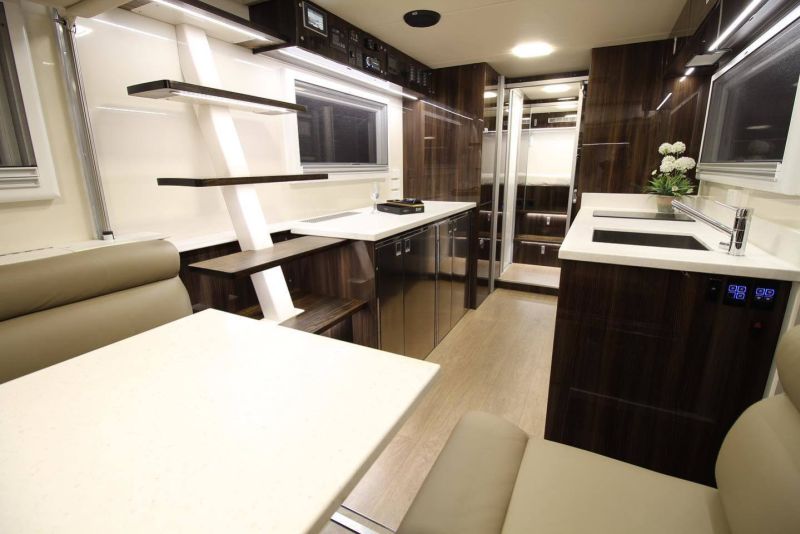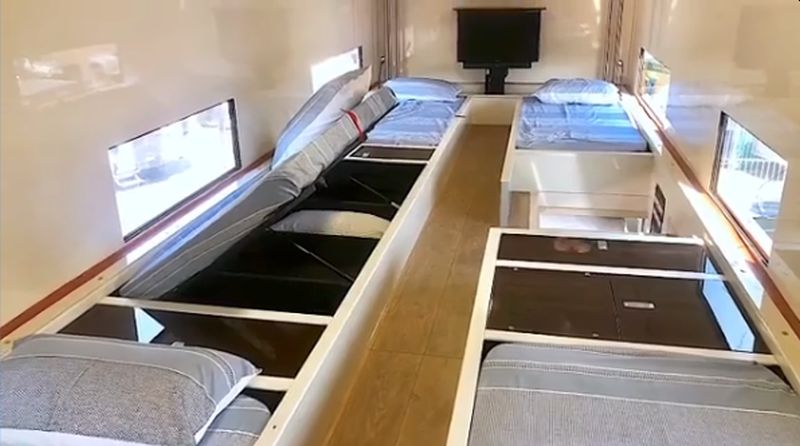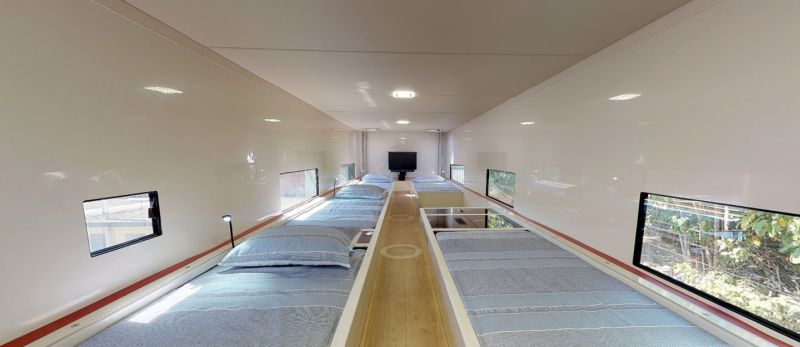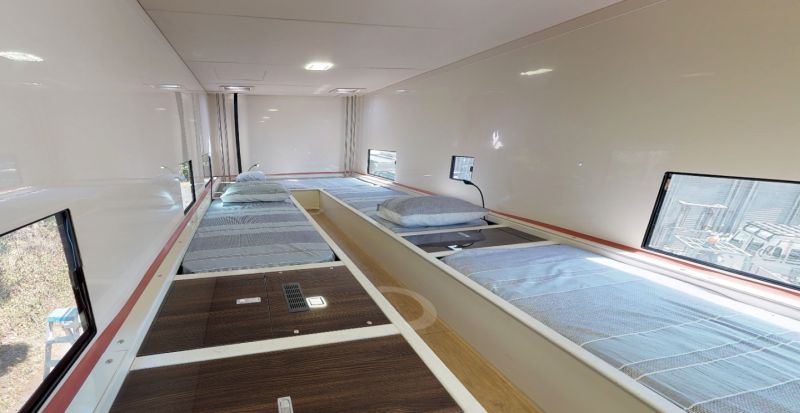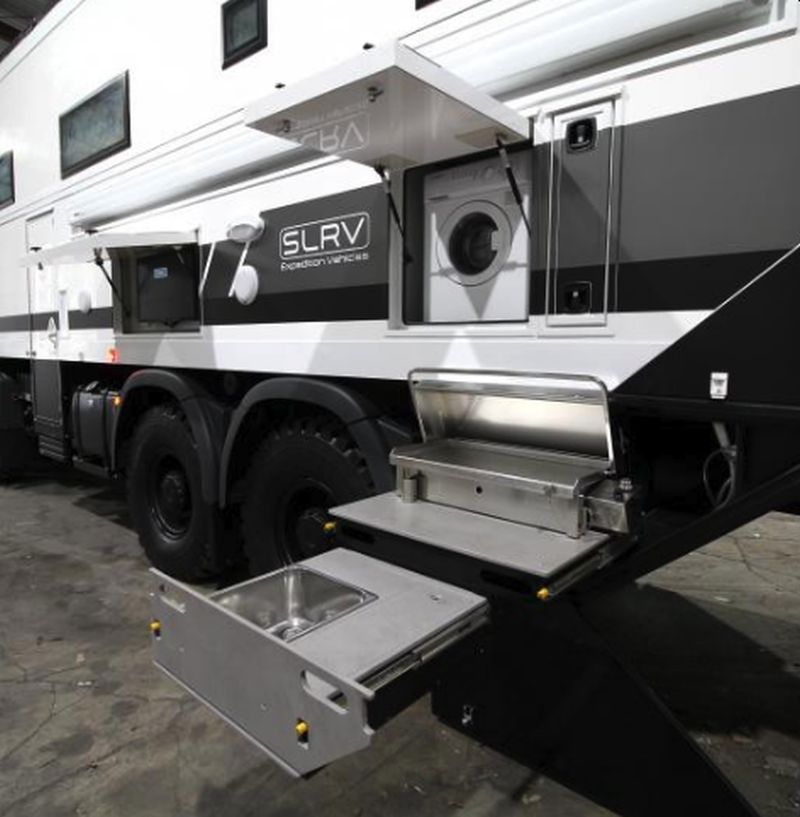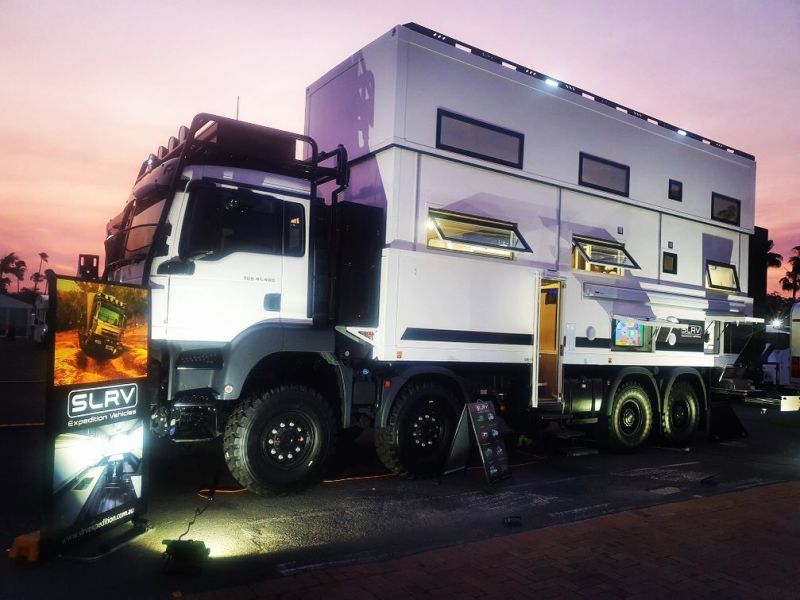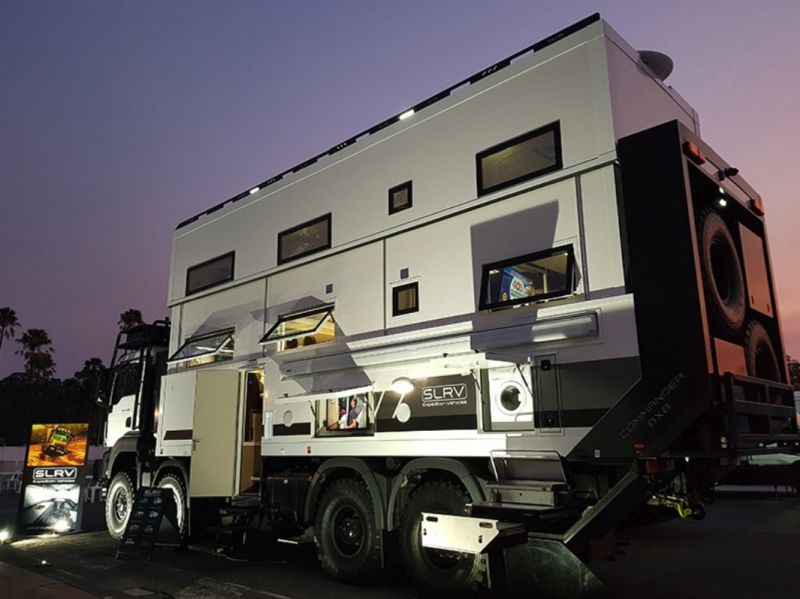 Via: New Atlas