Anticipating centennial celebrations next year, IFA is back to its full strength serving the consumer zeitgeist with sustainable products. Dominating as a Global Trade Show, IFA pioneers bringing forth the latest innovation and technology in home accessories and appliances. This flamboyant affair rightly calls out all the geeks, budding chefs, or music enthusiasts to be the world's first to interact with the latest gadgets at the event.
The scenario-driven approach is reflected across the entire product line-up and in an endeavor to bring intelligent and user-friendly solutionss, diverse categories of TVs are fairing well at this year's consumer goods platform. To simplify your search, we have explored the show floor to find the best and the brightest TV options that you'll long for in the living room.
LG StanbyMe Go 27-in Touchscreen
Spotted as one of the most striking products at IFA 2023, StanByMe Go 27-inch TV is LG's latest addition to its StanBy line. Crafted with an eye to redefine entertainment on the move, this touchscreen display can be uniquely wrapped up in an elegant and strong carrying briefcase. The screen comes with a 20W four-channel speaker system that supports Dolby Vision and Dolby Atmos.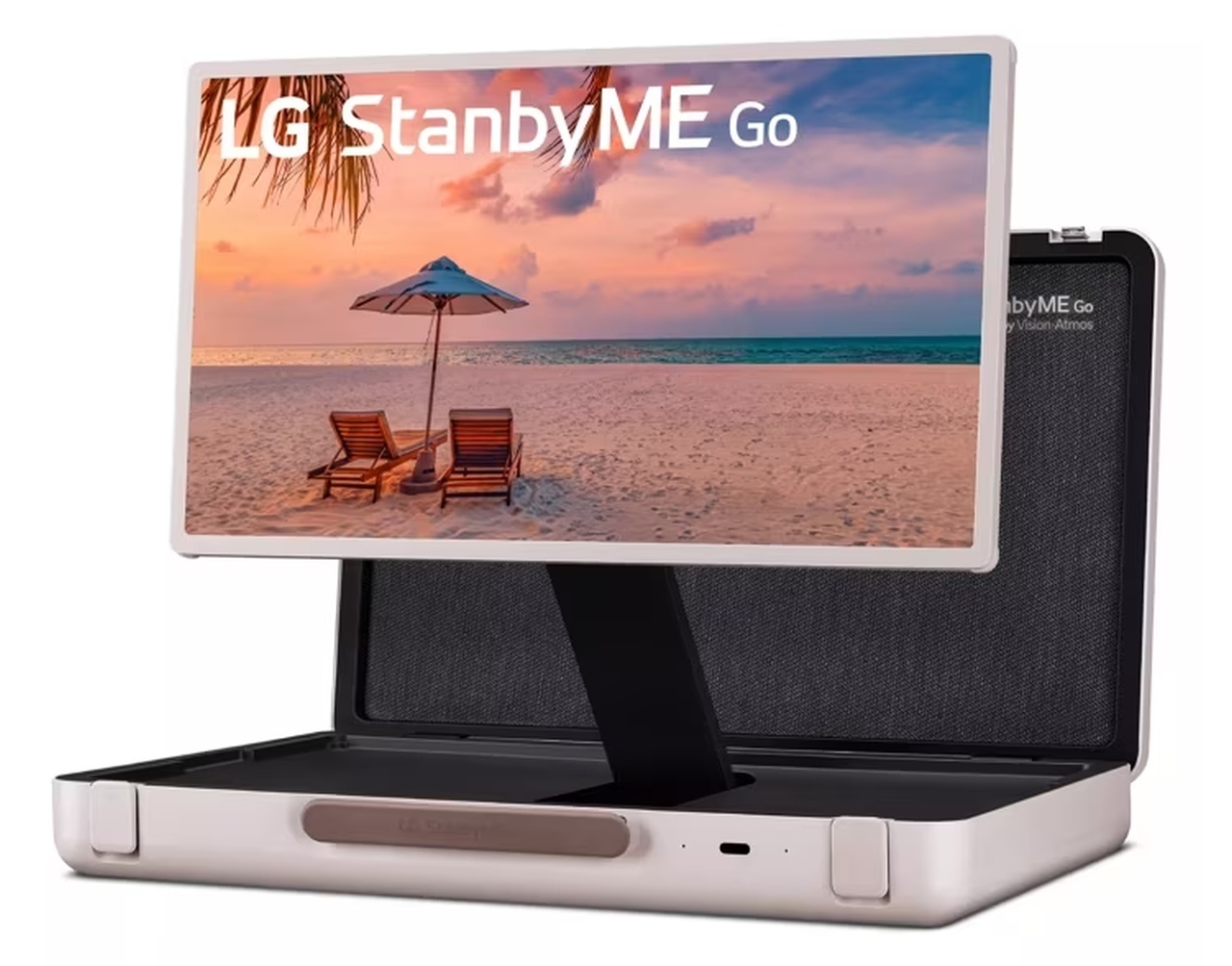 With the ability to tilt, rotate, rise, and lower in both landscape and portrait orientations, StanByMe Go can be your perfect camping and traveling accessory. Rotate it from landscape to portrait orientation, or make a tabletop display for ease, you can endlessly scroll through your Instagram feed or watch your favorite Netflix show. Riding high on automation, the TV turns on when the case is opened and turns off when closed.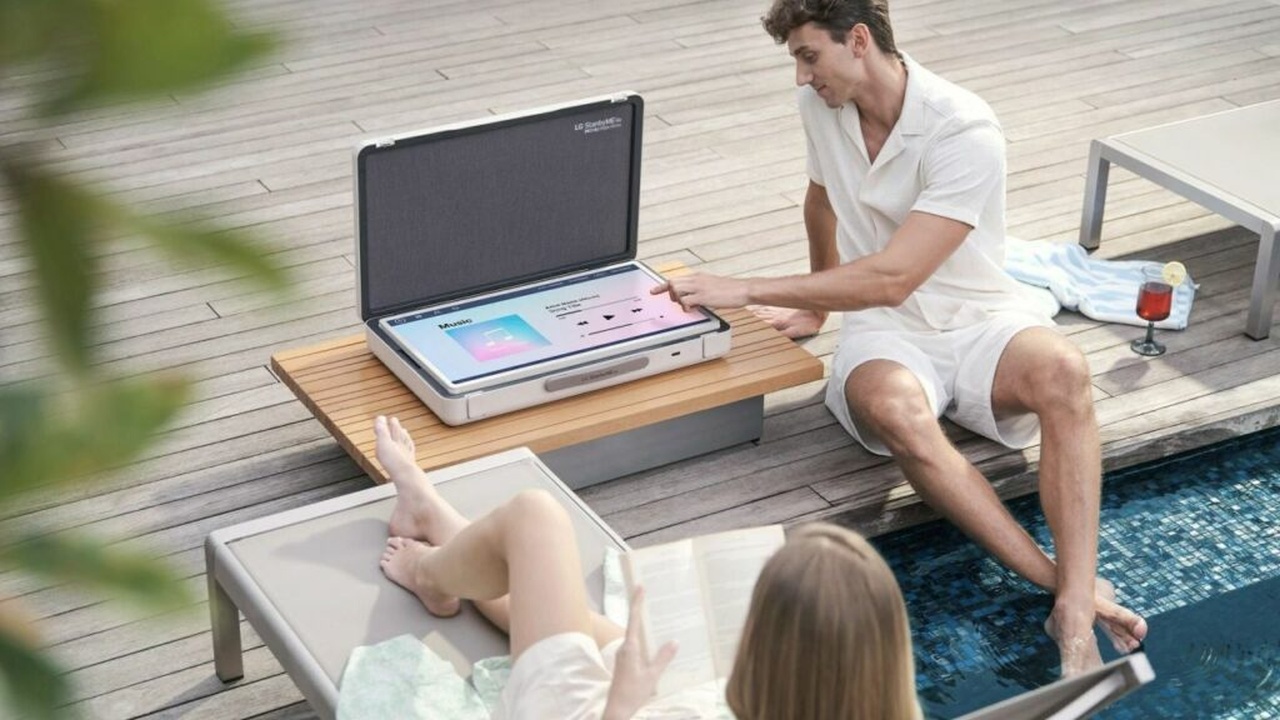 Samsung Frame TV Disney100 Edition
South Korean electronics giant Samsung is all set to disrupt the TV market, this time by combining its technology with Disney's creativity for Samsung's Frame TV Disney100 Edition. Fondly dubbed Frame-Disney100, introduced to celebrate Disney's 100th anniversary, the display is set to enthrall all Disney fans worldwide. Greeted with the Samsung x Disney100 logo, the TV comes with 100 special art pieces from Disney and a Mickey Mouse-inspired TV remote controller.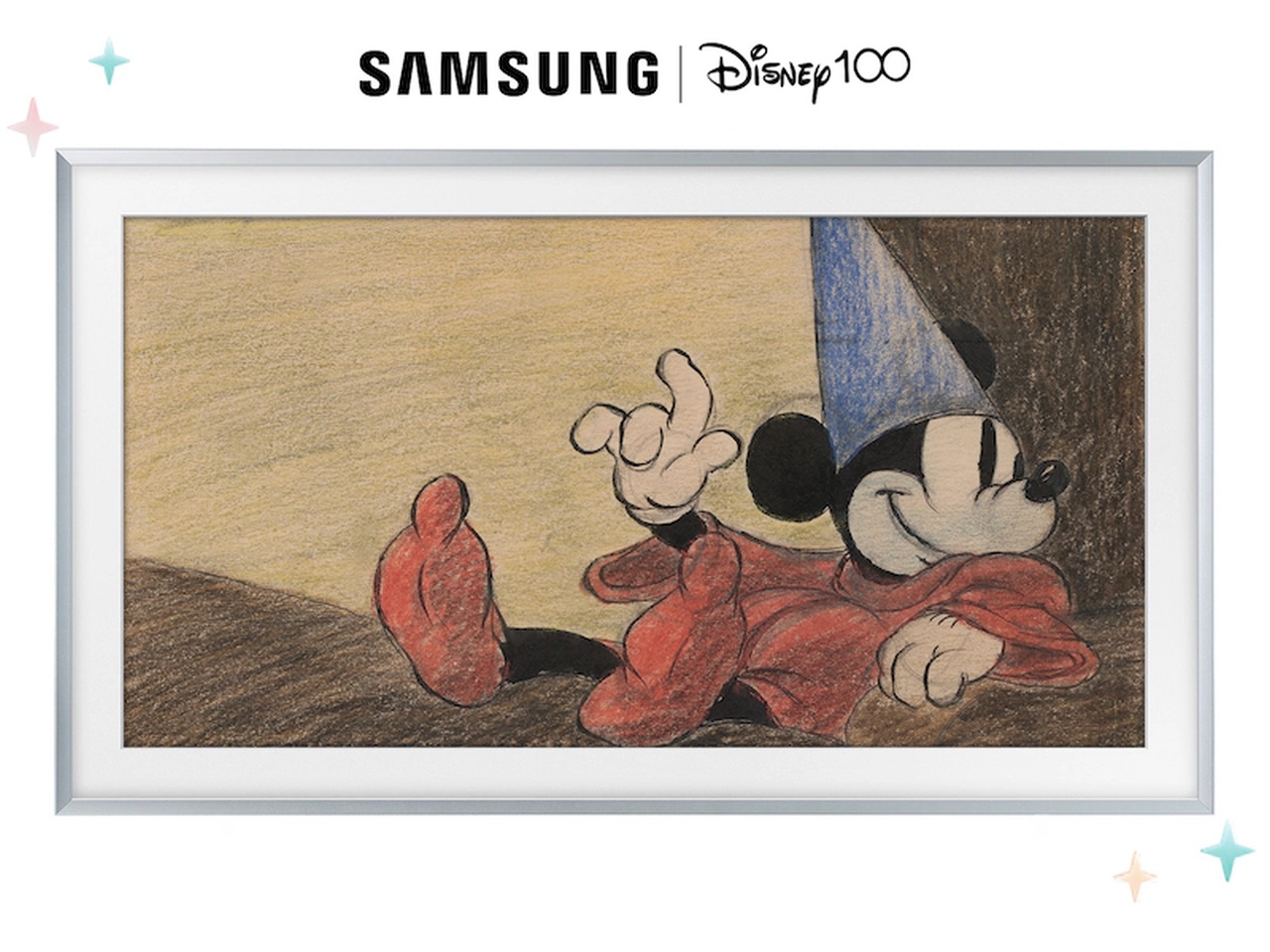 In addition to a sleek Disney-branded bezel, the TV offers liberty for fans to display their favorite Disney character on The Frame. Engineered with an integrated motion sensor, the TV turns itself off when a room is empty but immediately powers up when someone enters the room. The 4K TV, available in three sizes; 55-inch, 65-inch and 75-inch, looks like a piece of painted artwork.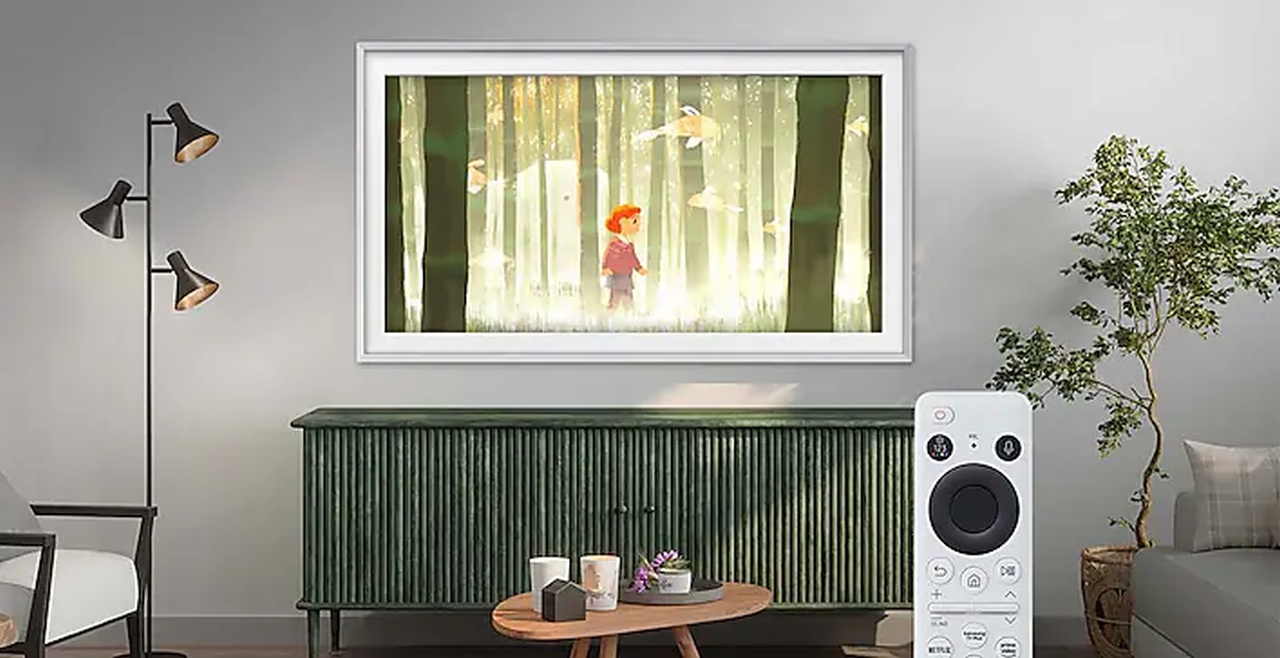 Sylvox Outdoor and Waterproof TVs
Sylvox, a Chinese smart TV brand and a proud debut entrant at IFA Tech Fest 2023, is in full sync with the modern concept of outdoor displays, thus offering the 'Private Outdoor Cinema' series of innovative products. Waterproof and outdoor screens have been highly sought after based on people's yearning for a healthy and free outdoor lifestyle (including outdoor installations, yachts, bathrooms, and kitchen). Keep an eye out for the brand's other models namely the Pool Pro QLED model, and its Deck Pro exterior screen, and the Potato kitchen TV engineered to reduce energy consumption.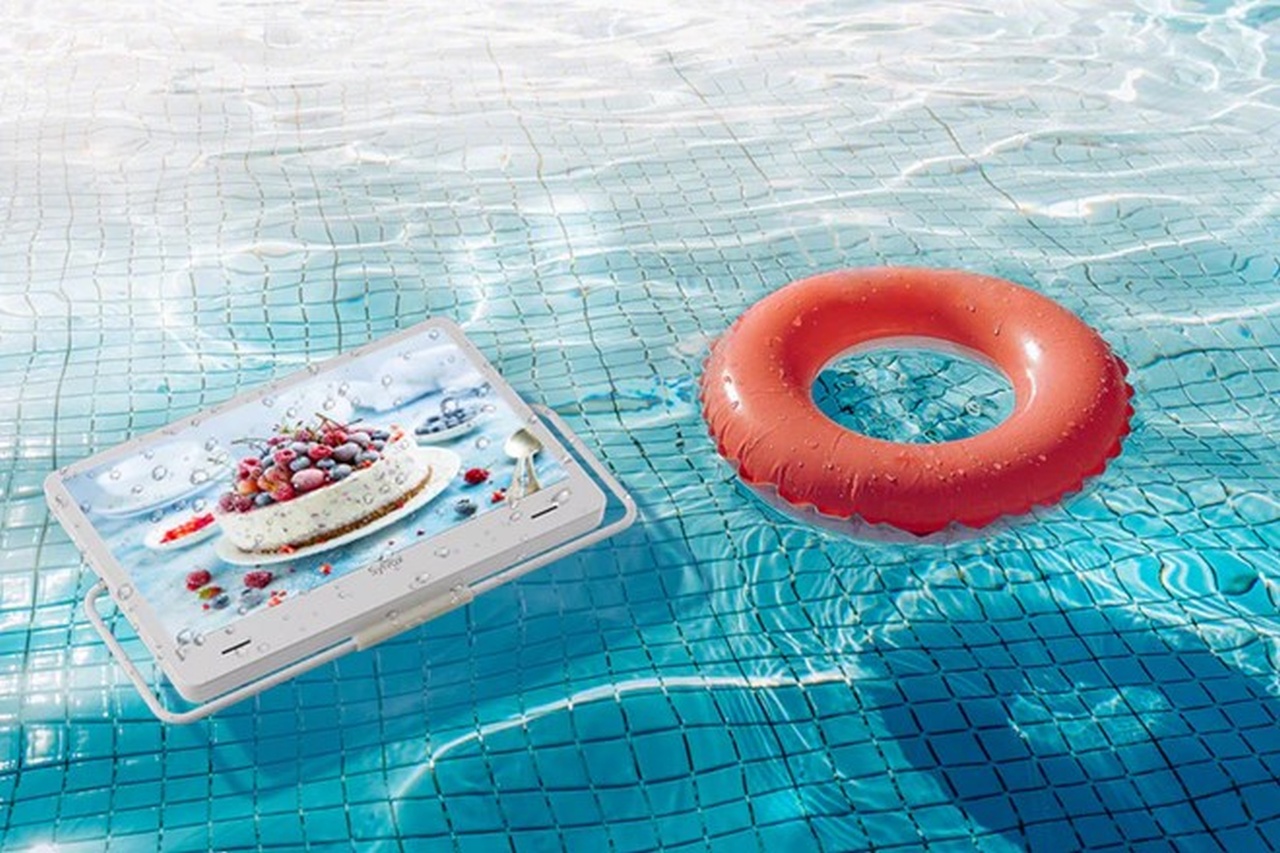 Adapted to suit home and outdoor peripheries; Sylvox TV range differs to cater to various multiple living areas in the house. Debut products include a 15.6-inch waterproof portable TV, the Sylvox Mirror Plus bathroom TV; a retail window display and 2000-nit high-brightness digital signage. A Potato kitchen TV choice exceptionally designed to hang from the bottom of a kitchen cabinet, features a 15.6-inch series of pull-down Android kitchen sets. Set on an HD resolution screen, the TV series can optionally be rotated for optimum viewing.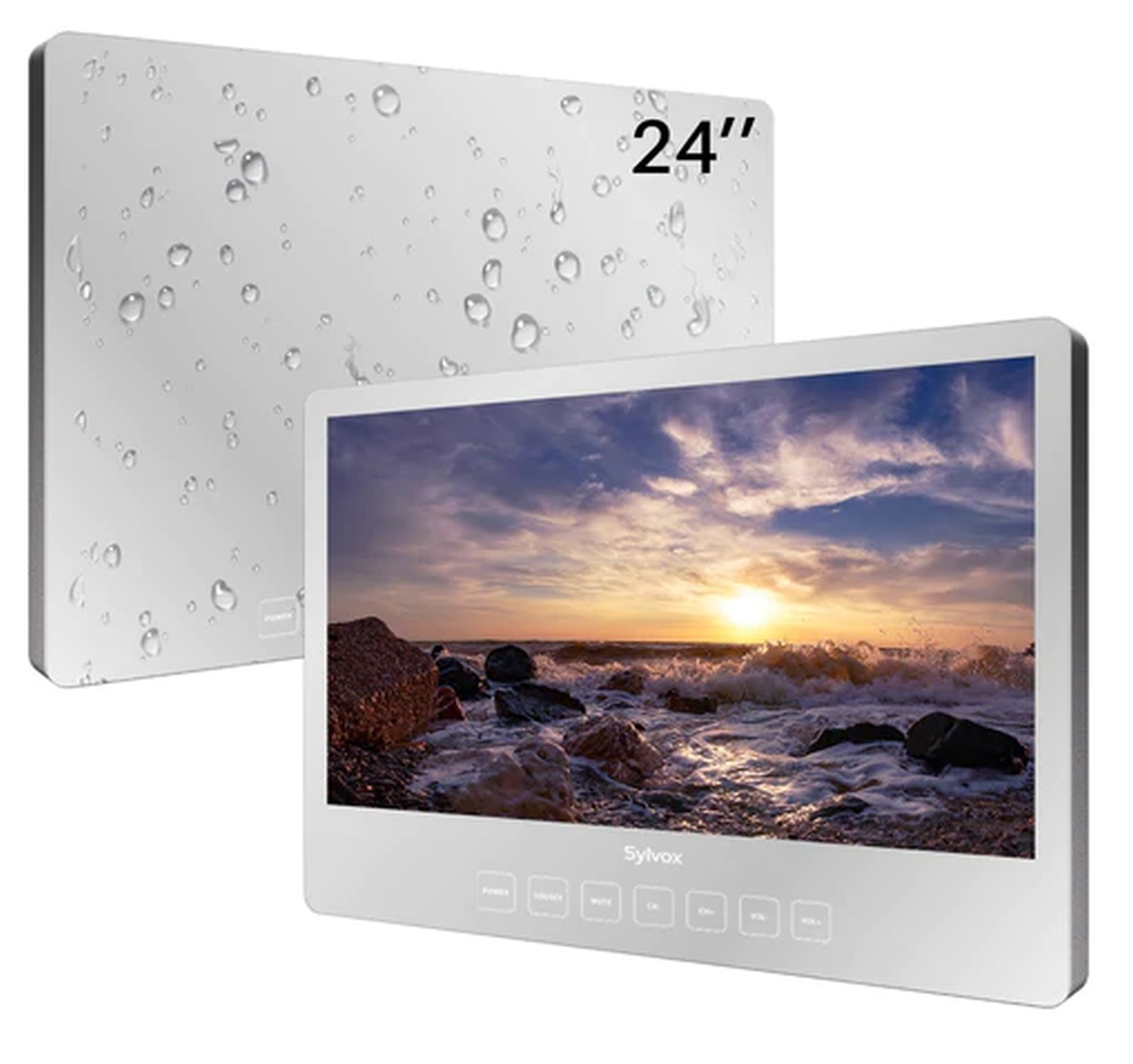 TCL's X955 offers 5,000-nit Peak Brightness
TCL X955 featuring a MiniLED, offers exceptionally good picture quality making it the breakthrough choice for the best big screen in Berlin's IFA 2023 Show. With over 5,000 nits for peak brightness, a wider color gamut, and a larger screen size, this TCL display looks and sounds next-gen. Offering HDR quality paired with 5184 local dimming zones, it's already a big step up in the realm of TVs.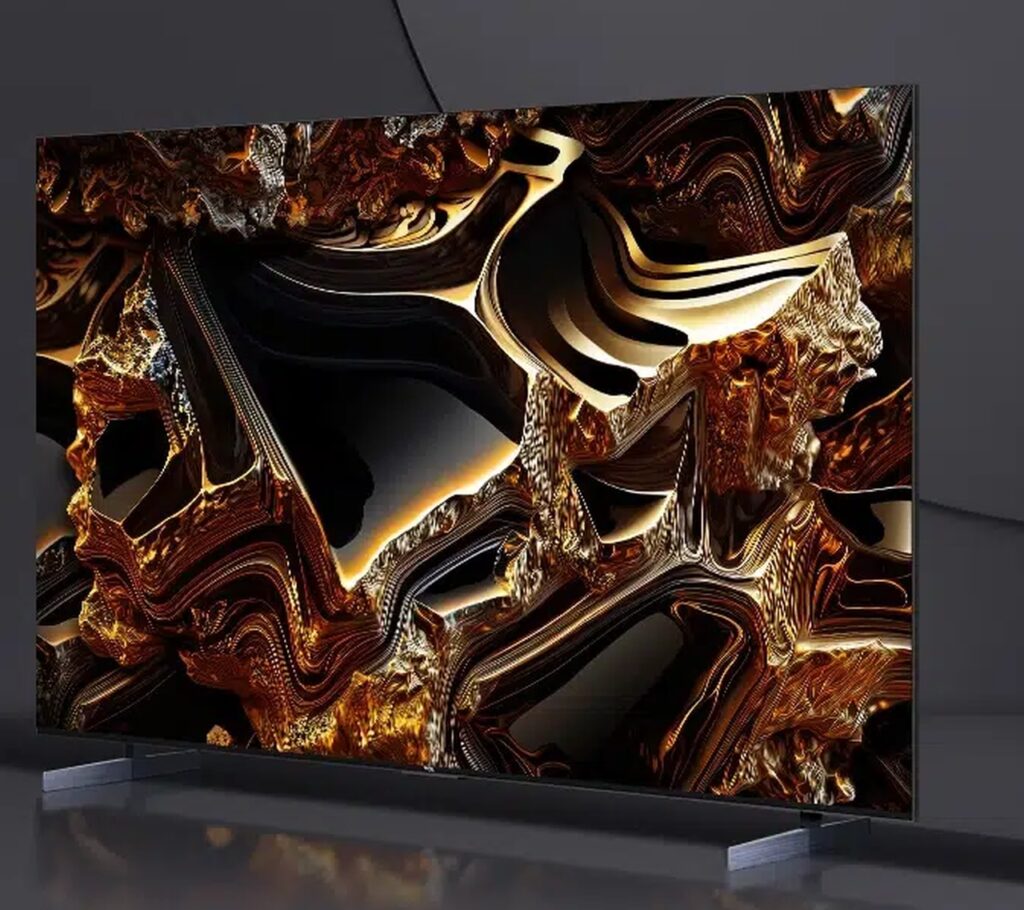 Available in both 85 and 98-inch sizes, the price for TCL X955 has not yet been announced. Engineered on the concept that more backlight means more control – leading to better contrast and better picture – the TV is here to stay for long. Leading the way by introducing the first commercially available mini-LED displays, TCL is all set to rule the TV market with its innovative strategies.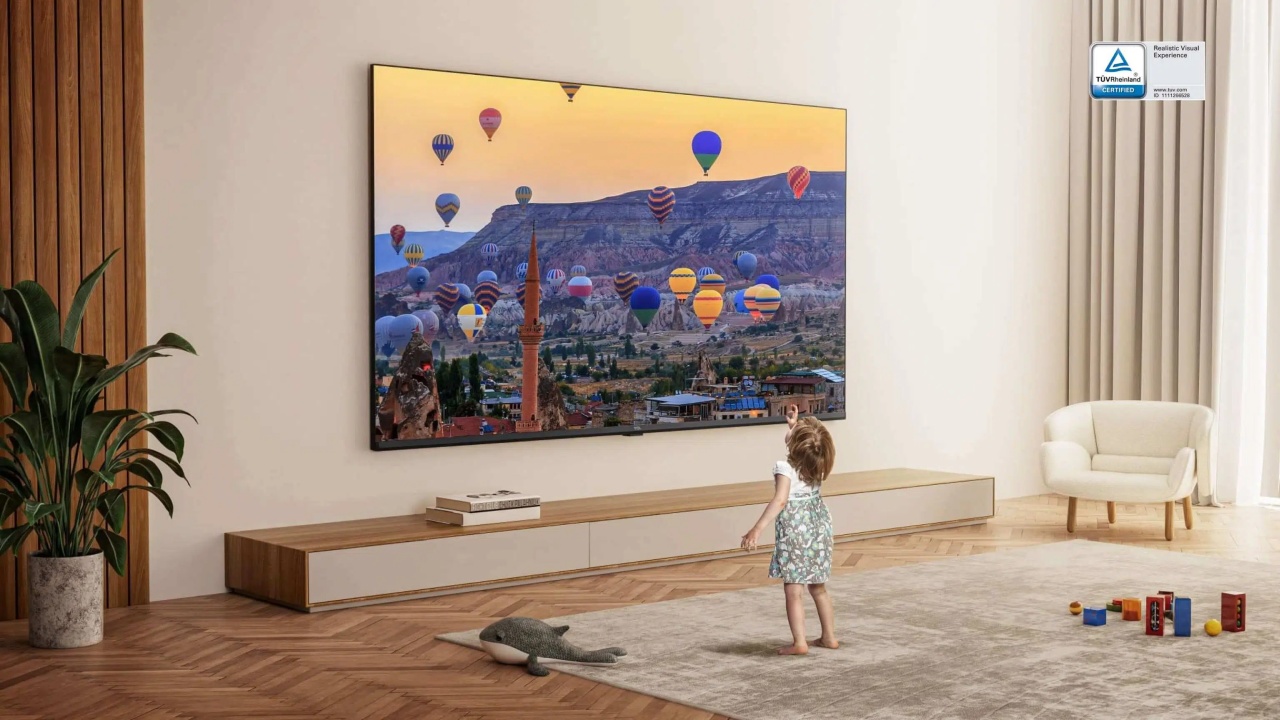 Samsung Terrace 85-in Outdoor TV
Specifically designed for open-air use, Samsung Terrace 85-inch Outdoor TV boasts premium durability and weather resistance. Fondly dubbed 'The Terrace Fun Sun' it does what it claims, by protecting the screen from rain, dust and extreme temperatures without impacting the viewing angles. The upgraded Neo QLED panel used here is brighter and offers anti-glare viewing even on the sunniest of days.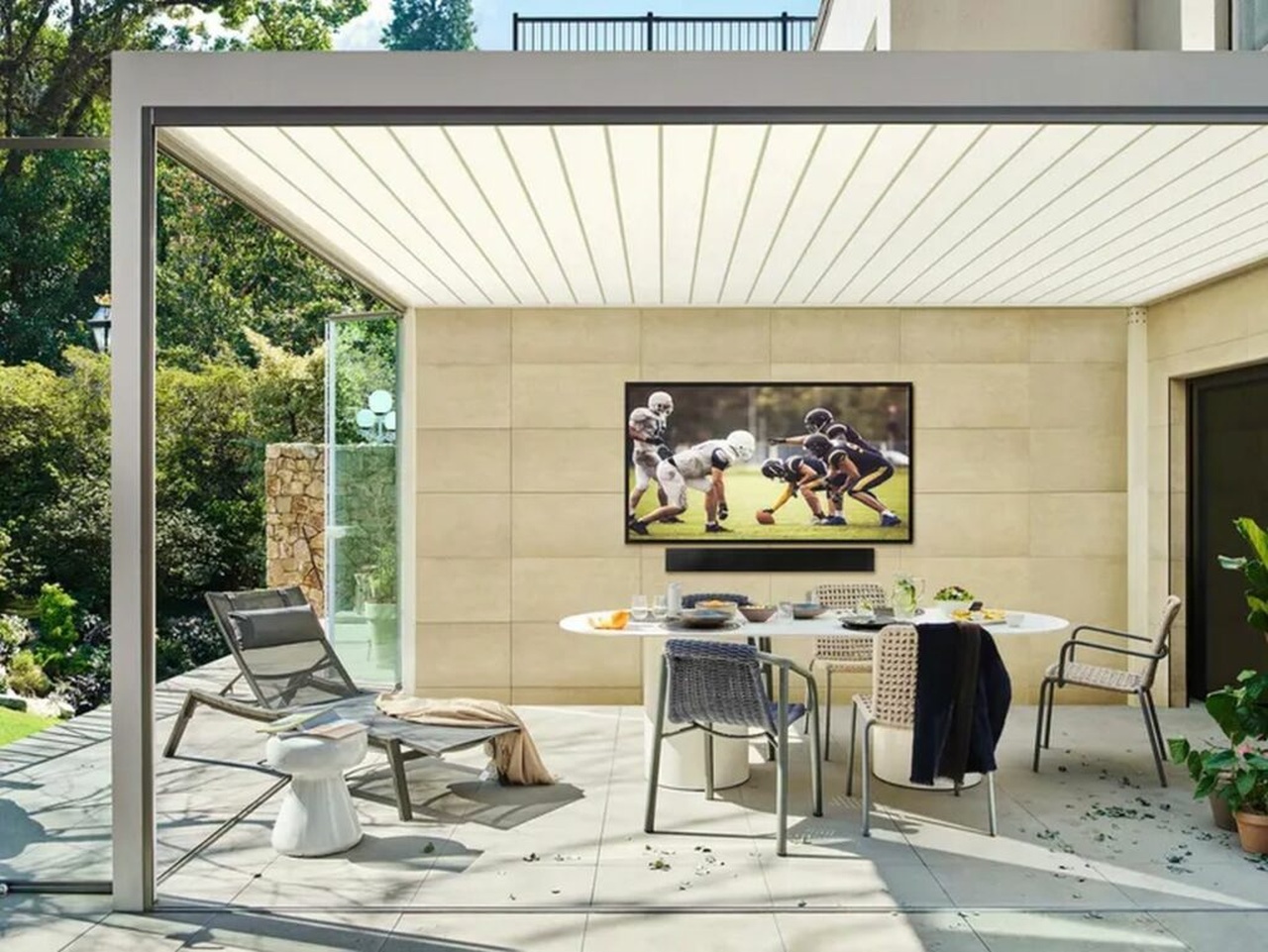 Supporting HDR10+ high dynamic range, the TV uses the company's 4K Quantum Processor similar, the one used in its latest indoor TV range. Prolong your lazy outdoorsy entertainment sessions as the screen offers protection for up to 6 hours with temperature resistance as high as 40 degrees Celsius. A first of its kind, the display is suited for gamers, since it comes with 3,000-plus games and support for Samsung Gaming Hub.