Following the evolution of kitchen appliances, toaster has also evolved over the generations not only in appearance but also in the functionality. One fresh example is of Italian kitchen appliance maker Casa Bugatti, who has created a transparent glass toaster that rethinks the design of a traditional toaster. Dubbed Noun, it is launched at EuroCucina during the international Milan fair 2014.
Designed by Andreas Seegatz, this smart glass toaster perfectly browns bread and can also be used to meat, fish, and vegetables. One can adjust the ideal temperature, from 50 ° C to 300 ° C. (122°F to 572°F). Utilizing the GTH Technology and far-infrared rays (FIR), it creates perfect dishes while maintaining the flavor and hygiene.
Also Read: Best Transparent Toasters to Ensure You Never Burn Toast Again
The basic design of the Noun toaster is not much different from the traditional ones. Its glass body allows seeing the cooking process so that you prepare perfect dishes. Its working is also different from a standard grill-based toaster. It does not make use of wire heating elements to bake bread. There are two ceramic glass plates with embedded semiconductors, which conduct heat and cook whatever comes in contact with them, including chicken and steak.
Moreover, it comes with heat-resistant bags to cook sliced vegetables, prawns and muffins. There's an onboard control panel, however, you can also control the toaster using the companion mobile app. The app also shares useful recipes with step-by-step guides on cooking different dishes.
The Noun smart glass toaster will be available for purchase by next year and will cost you around US$1,000 (£600).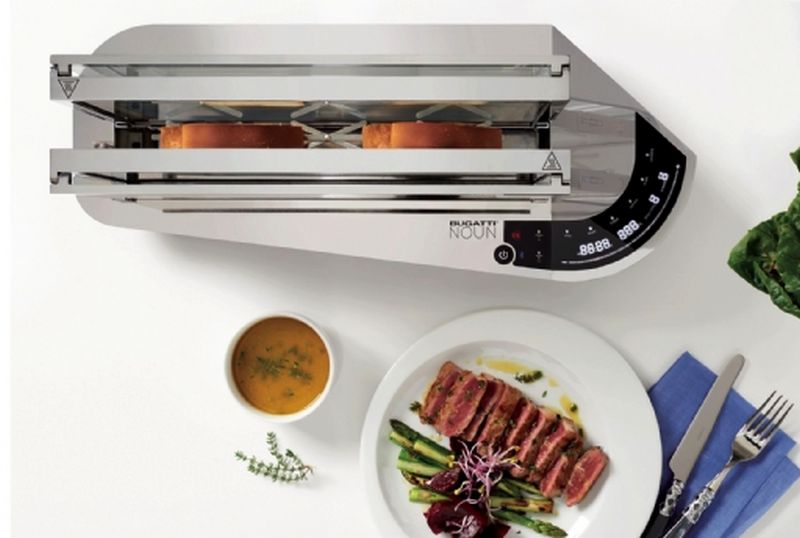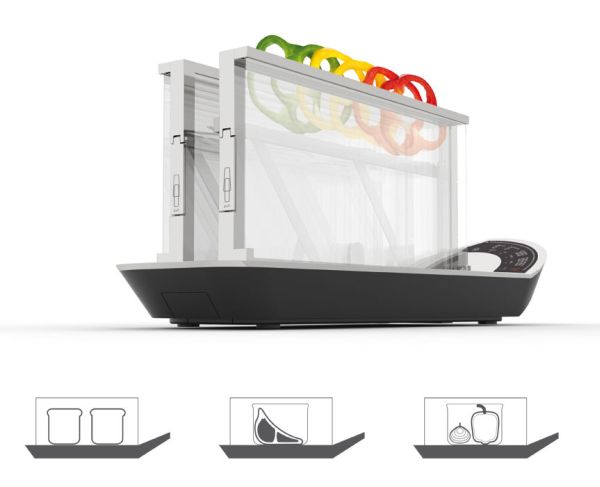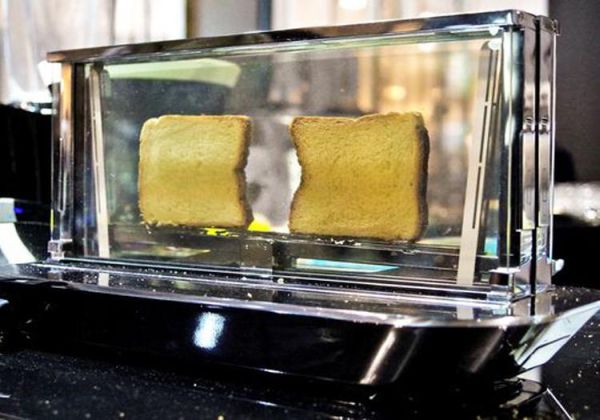 Via: Casa Bugatti/Gizmodo