Coronavirus has altered our lifestyle significantly and people are now wary of indulging in outdoor communal activities like they would, freely in the pre-Covid era. This directly means we are having lesser Barbequing sessions in the outdoors than we did this time last year. Since all the fun is limited to the indoors these days, it's fitting someone brought those BBQ sessions home in style.
South Korean industrial designers Jeong Kim and US-based design group Weekend Works have come up with a new BBQ grill as a solution to the current isolation situation caused by the COVID-19 pandemic. Dubbed the Campin, it is a charcoal BBQ grill that allows users to enjoy barbequing inside the house or on the terrace without any smoke.
Each unit comprises a BBQ bowl at the top and a separate body at the bottom. The BBQ bowl is a combination of a metal bowl that comprises an intake vent, a charcoal bowl, a grill, and a lid. Each of the parts can be separated and managed separately. As a fun addition, there is an LED located under the BBQ bowl that illuminates the lower side of the bowl and makes it look like there is a real fire underneath.
According to the designer team – you just need to put charcoal in the dedicated bowl, light a fire and start putting meat on the grill – it's easy as that. The grill functions like an air purifier a little bit – it sucks in smoke from the fire through the intake vent, purifies it, and released through the filter.
Also Read: Attika QU Outdoor Fireplace Offers Sophisticated Way to Grill, Cook & Fry
The Campin charcoal BBQ grill needs to be re-charged with the charging port on the bottom of the back after use. There are wheels and a handle on the back for easy transportation. The designers have also included storage space for small cooking stuff in the lower part of the unit. It is indeed a cool design that can be of great use in the holiday season.
The Campin charcoal BBQ grill is a conceptual design that plays on indoor cooking. Anyone would like to have a safe BBQ session without any smoke, inside their homes. Actually, it is a great facility for homeowners in any situation!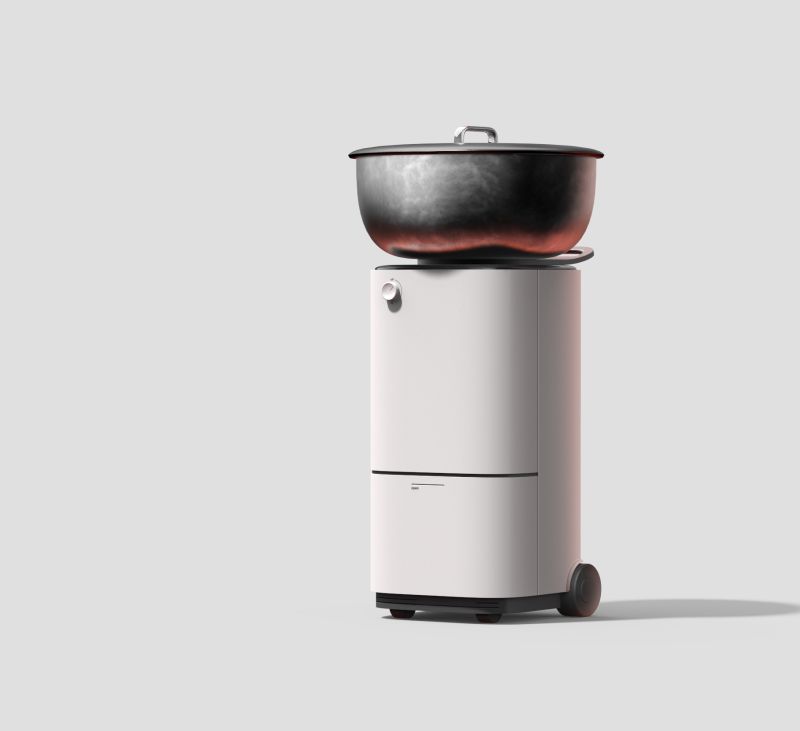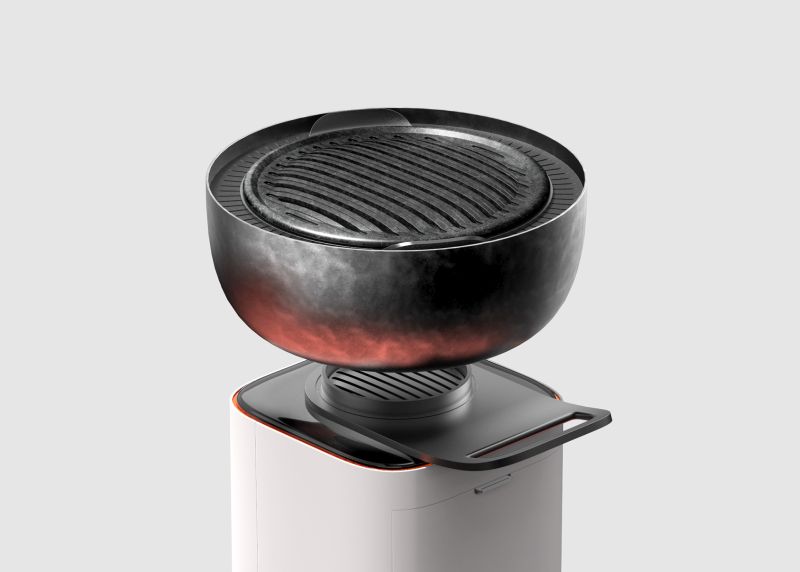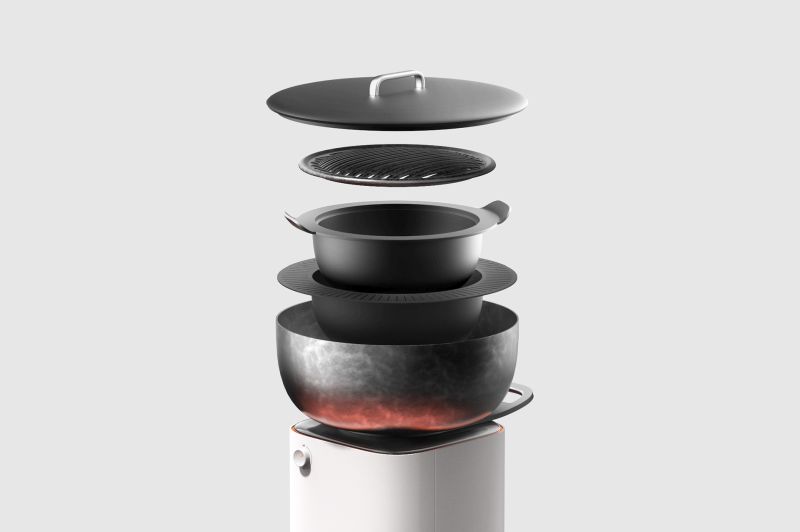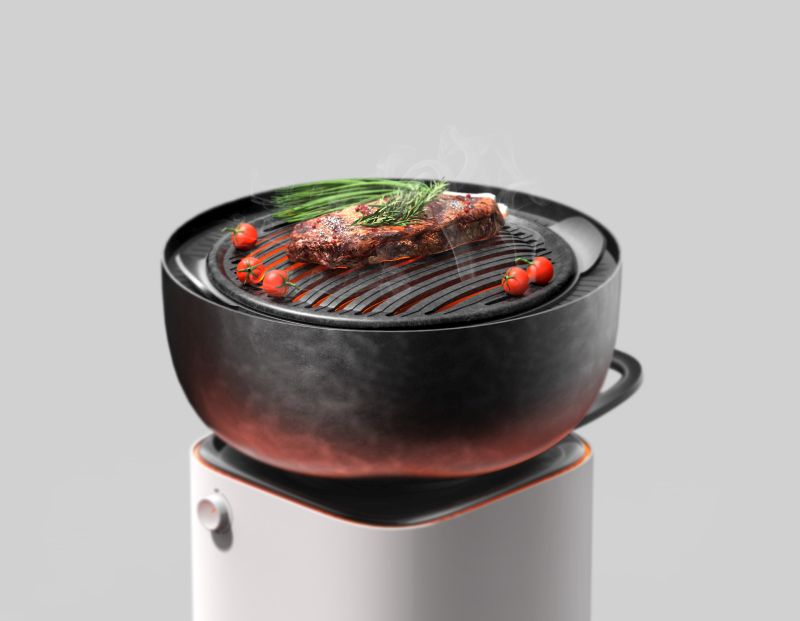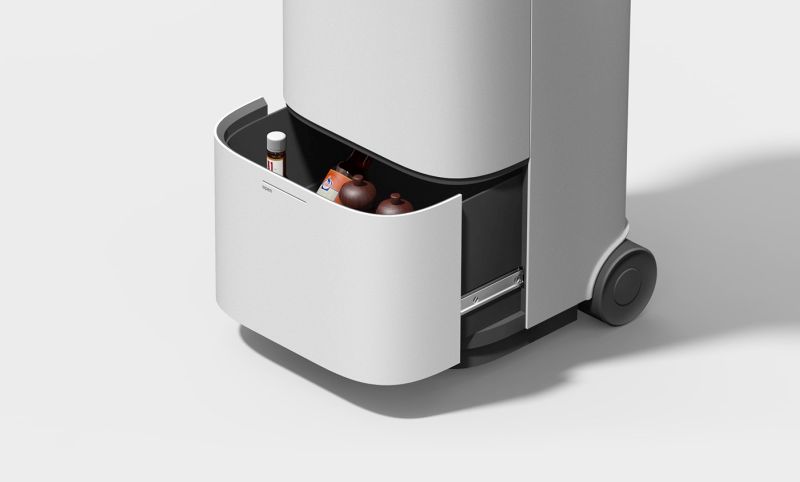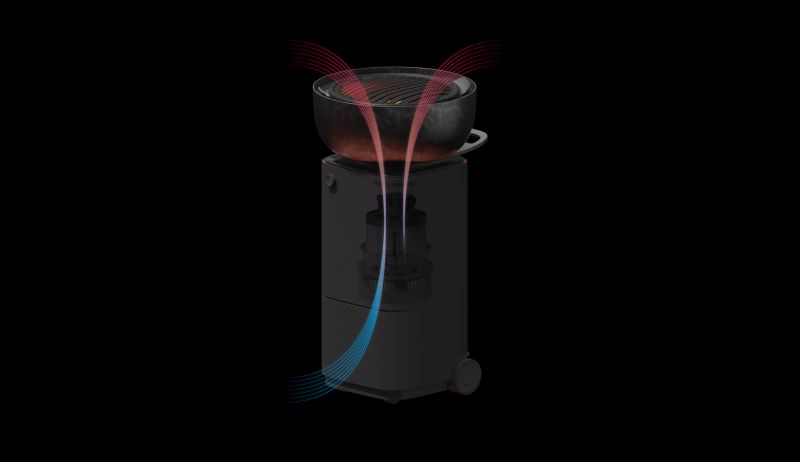 Via: Behance