If you are thinking of living a simple life, then a tiny A-frame cabin might be a good choice for you. Though living in a small space brings some complications, but that doesn't mean you have to compromise on your basic needs. You can maintain a healthy lifestyle by outfitting the small space with transforming furniture and employing other space-saving techniques to make most out of a small space.
Take a look at this solar-powered A-frame vacation cabin, built by a couple in three weeks for just US$700. Photographer Alla Ponomareva and her husband Garrett have bought plans for the cabin from the famous tiny house builder Derek Diedricksen, and further, the couple has customized the house according to their needs on their own. After seeing its pictures, you will surely come to know the importance of furniture placement in a small space.
For making this 80-foot vacation cabin, they made slight changes in the original plan and utilized a plenty of reused and upcycled elements such as window frames, boards, nails, roofing etc. Exteriors of the cabin are paneled with tongue and groove boards, painted and stained in dark accent to give aged look to the cabin. This way, the A-frame cabin becomes nearly imperceptible among the evergreen trees. The most interesting feature of the outdoor cabin is a retractable glass wall that can be pulled up to gaze stars while lying down in the bed.
Also Read: Leckie Studio designs flatpack recreational vacation cabin
To the front, there is a wooden deck to sit and admire surroundings. The couple also made a rustic countertop, two DIY beds and a cool staircase from old wood logs. On the inside, the tiny shelves provide enough storage space, while high ceiling and big windows bring in a lot of natural light. There are beds on two sides of the cabin to accommodate two persons and an extra person can sleep on the floor. However, there is no restroom inside, but they use an outdoor portable toilet and solar shower.
This vacation cabin looks simple, but it is short in terms of comfort and space. Tucked away in woods, it is surely an ideal weekend getaway that offers peace and tranquility to its owners.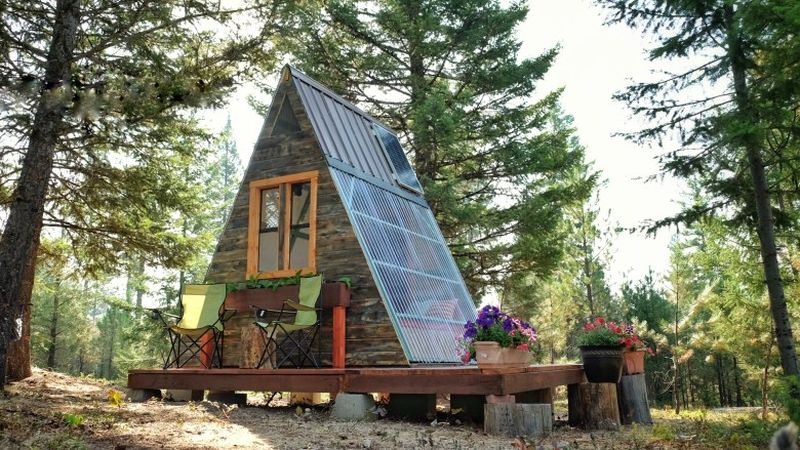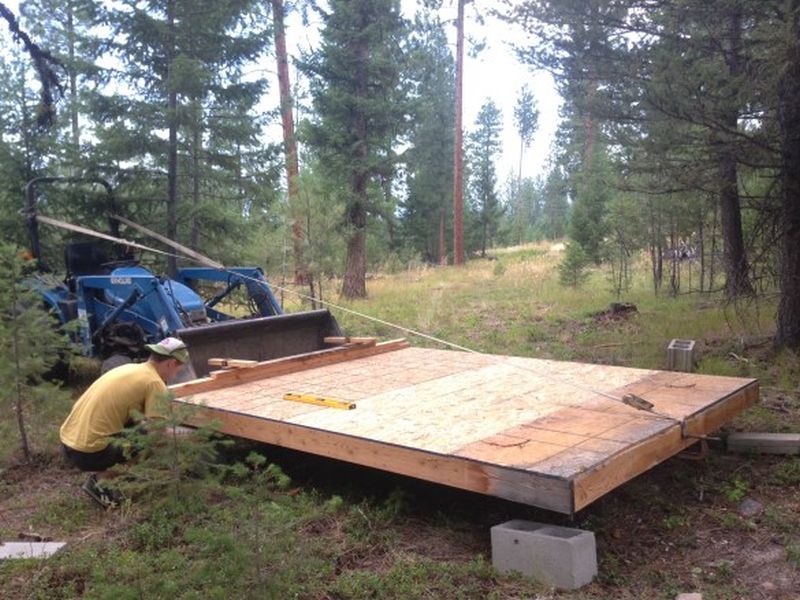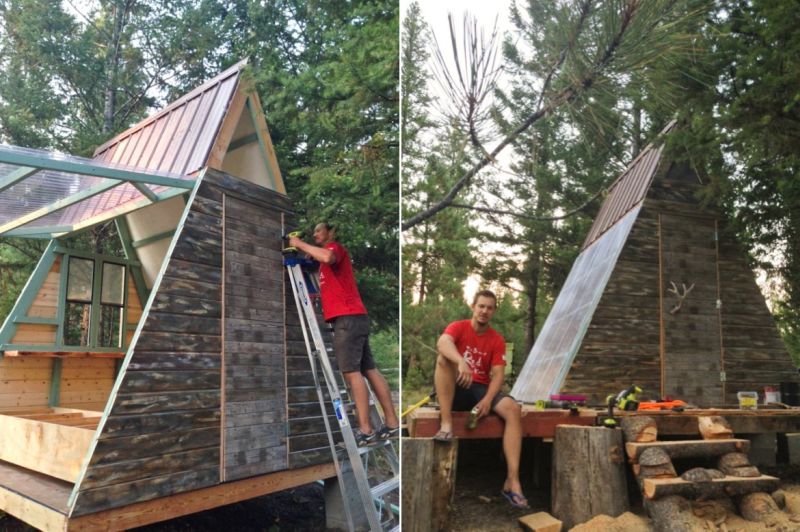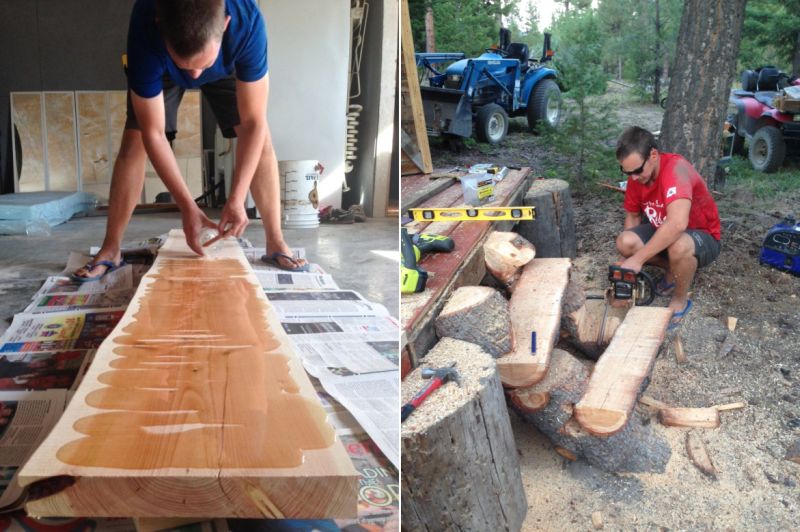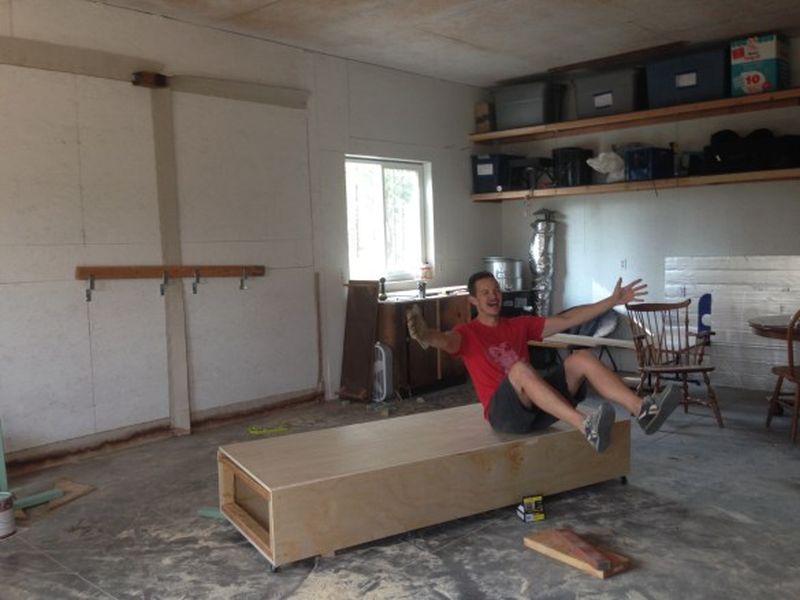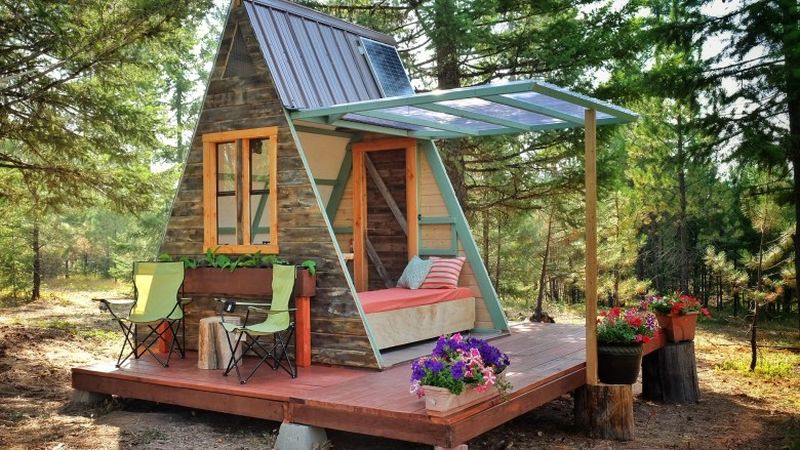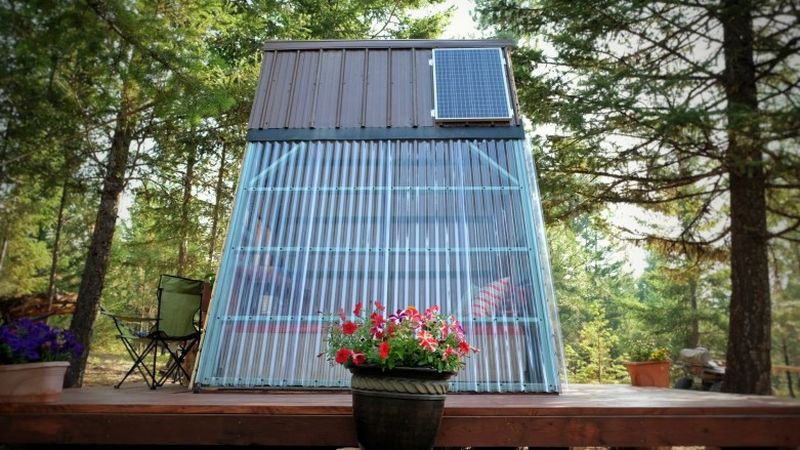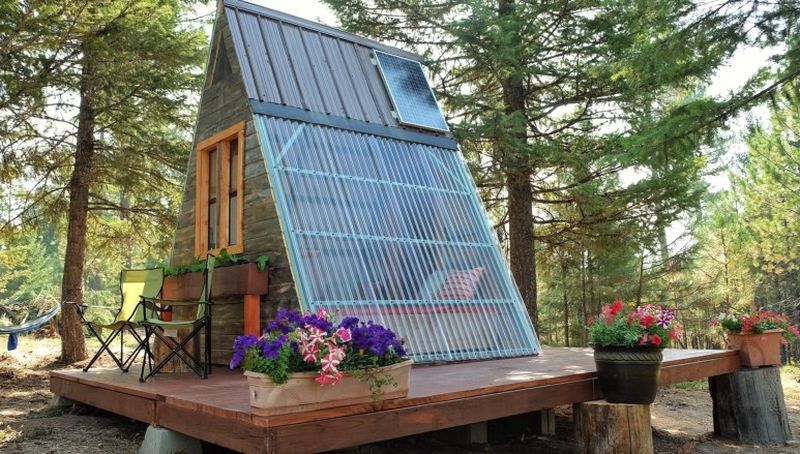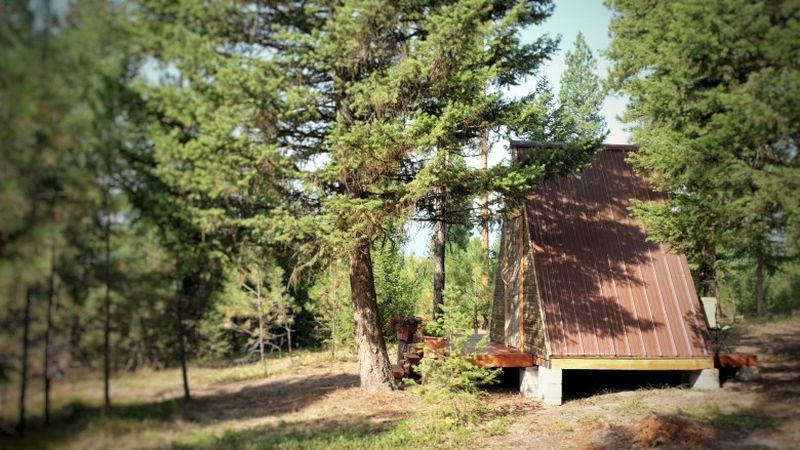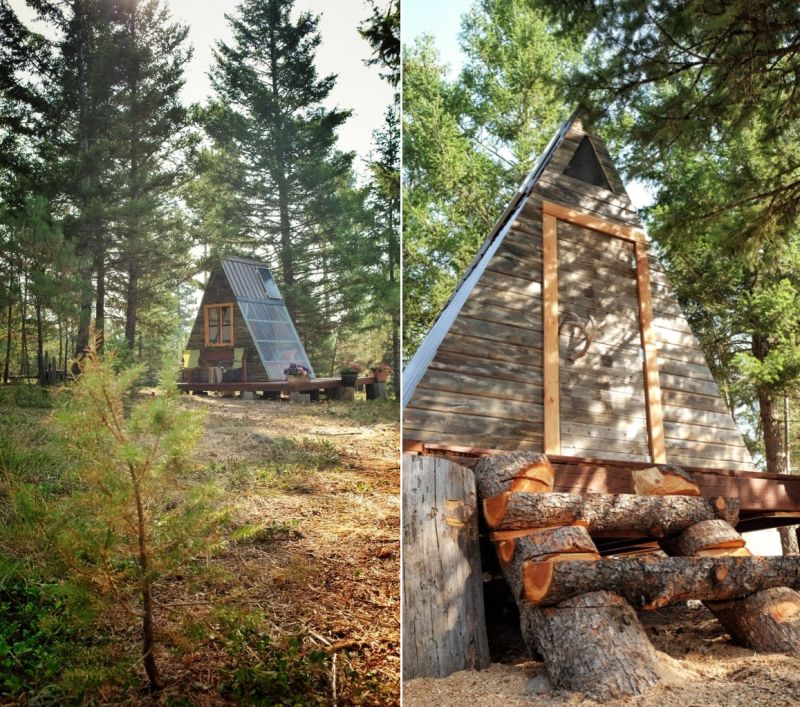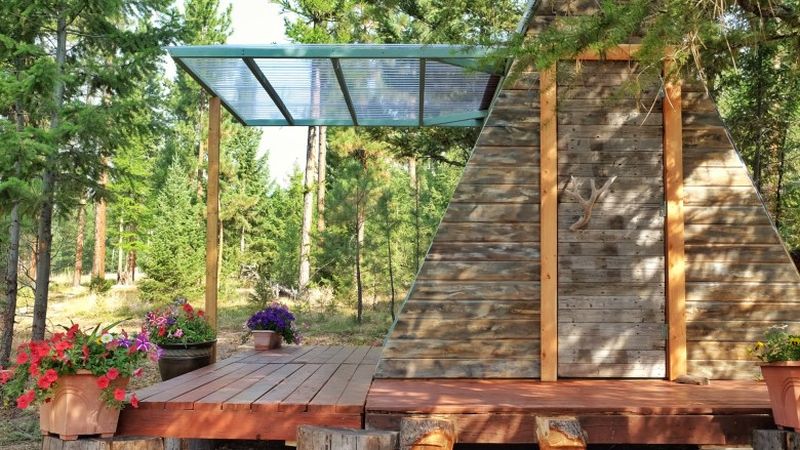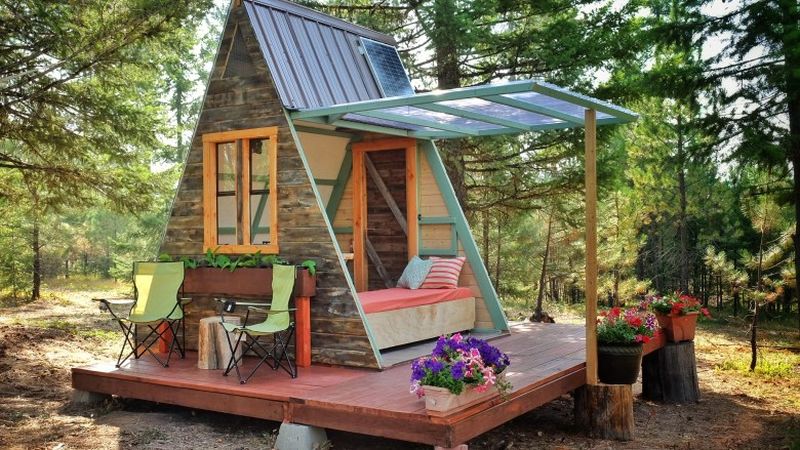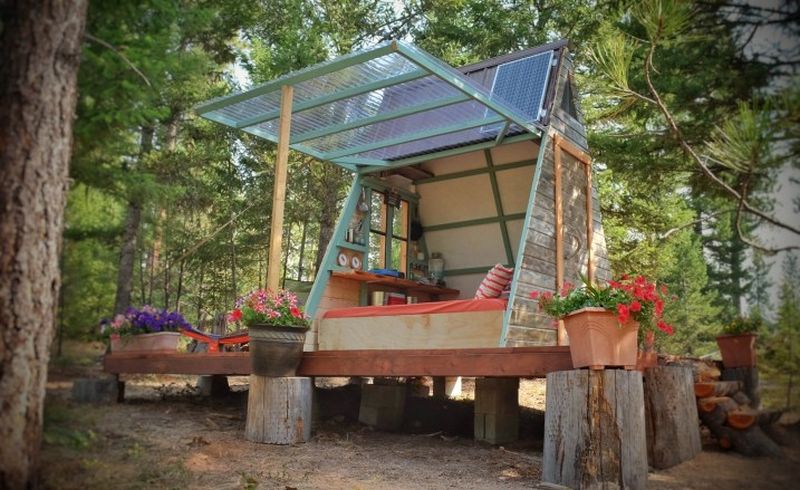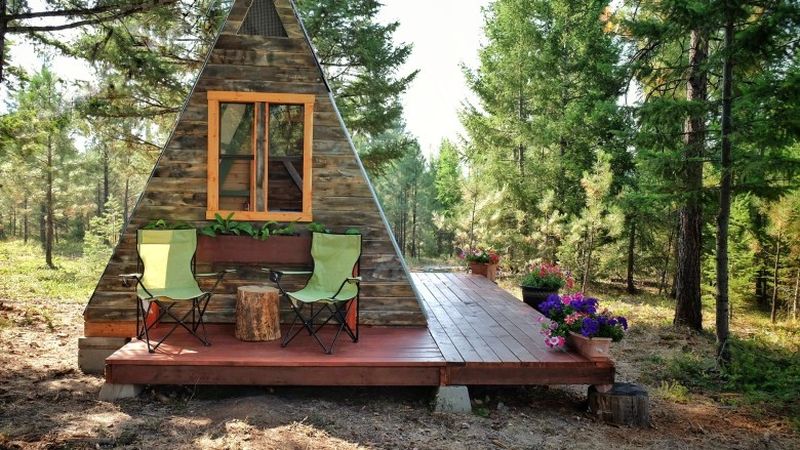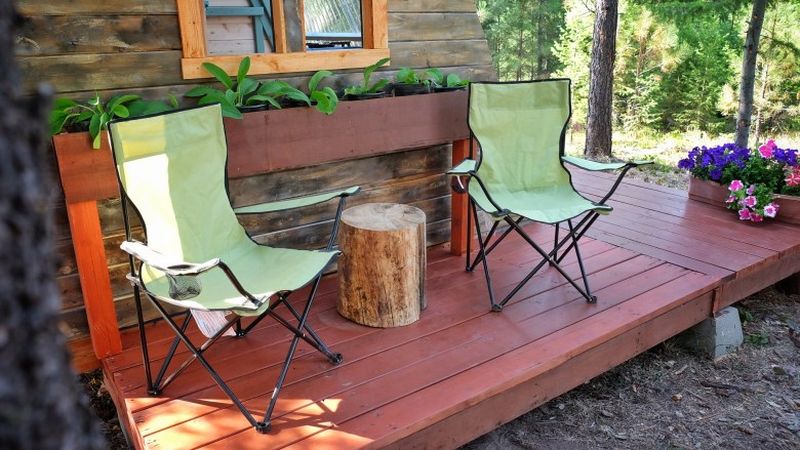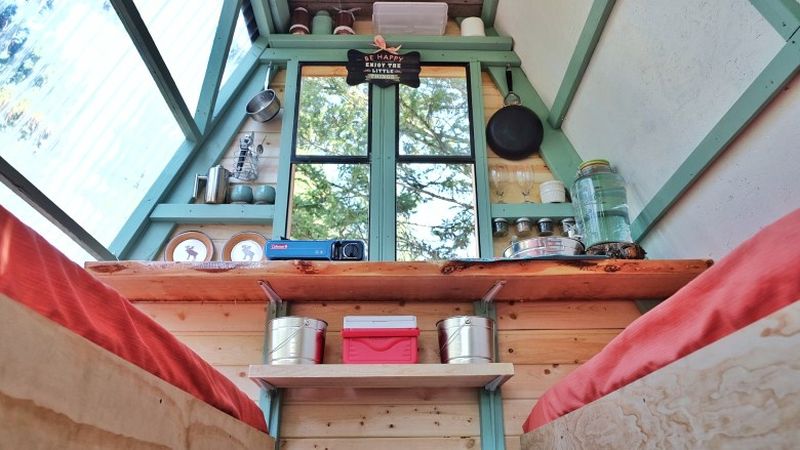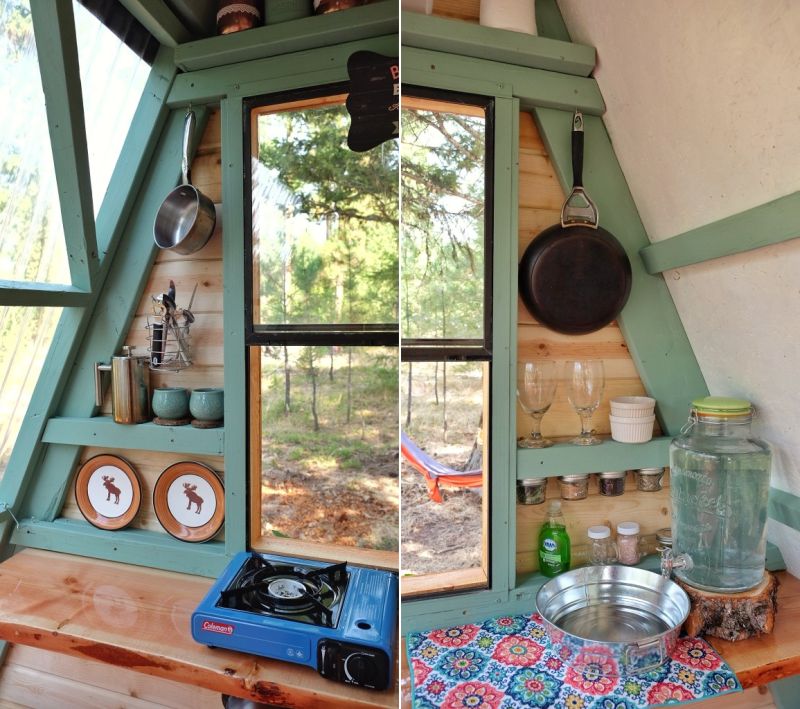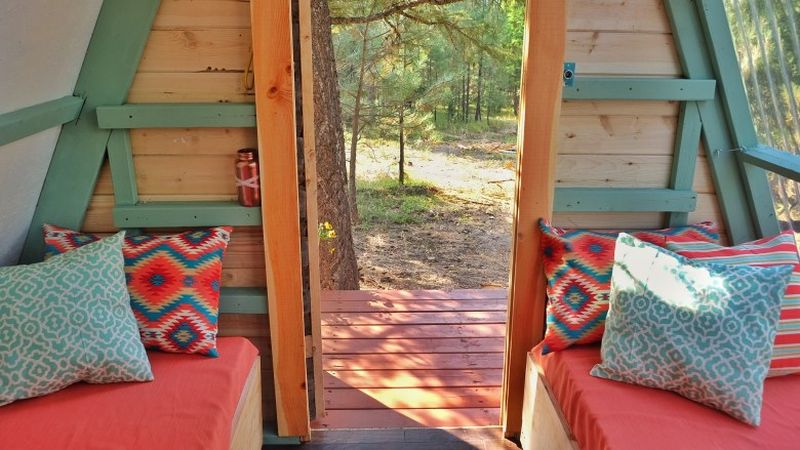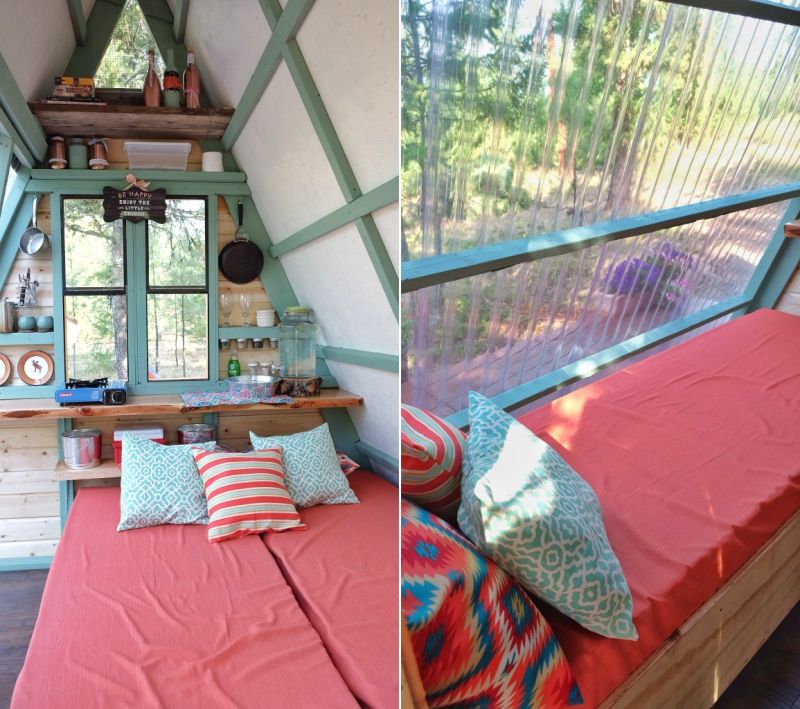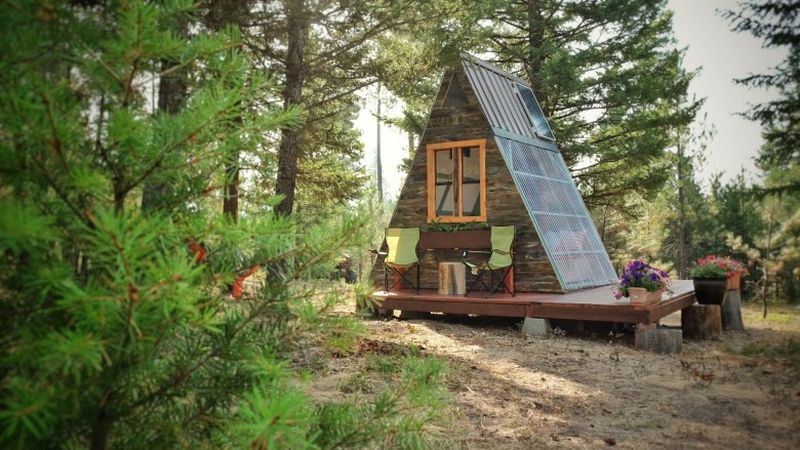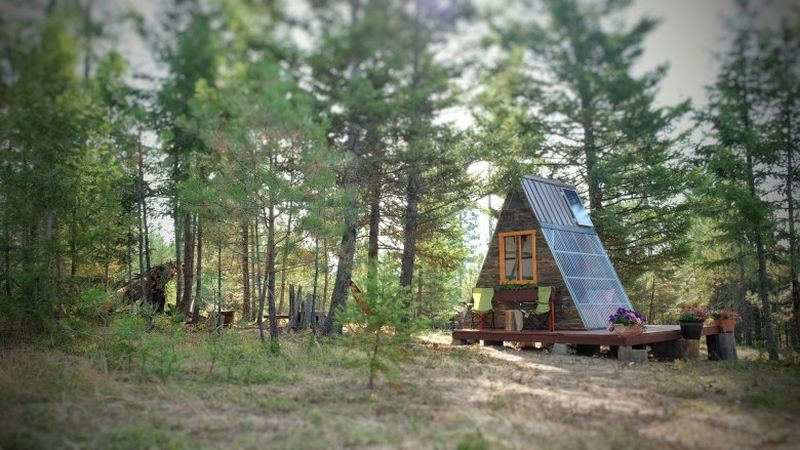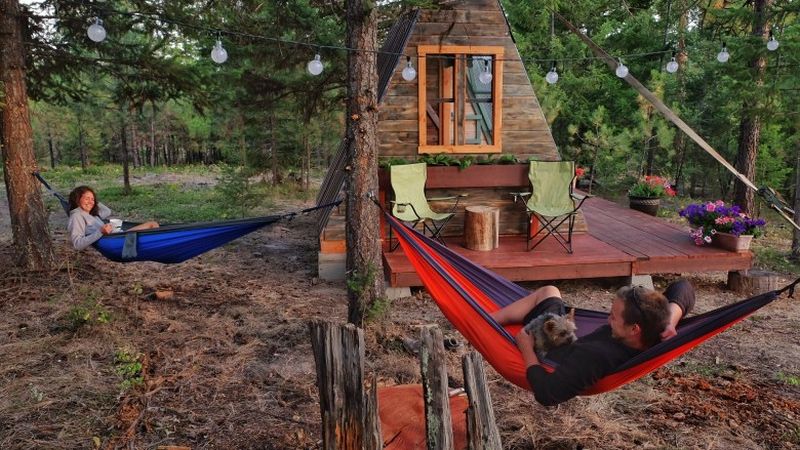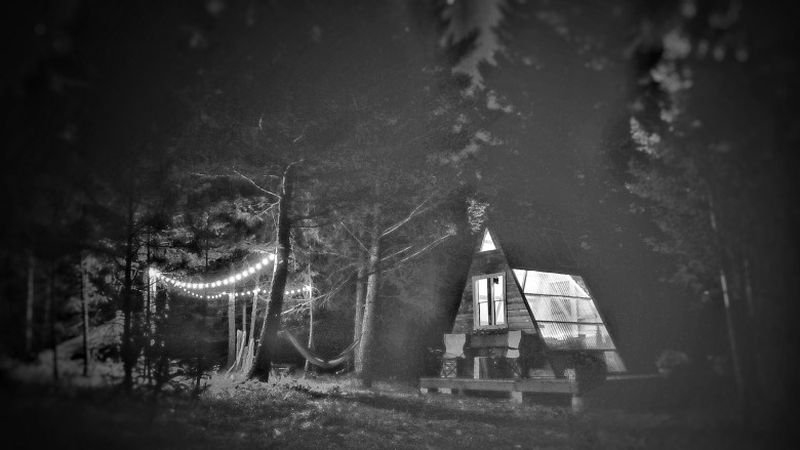 Via: Inhabitat