Soon after winter storm, most people are seen shoveling sidewalks and cursing the days as they cannot drive their car. On the other hand, there are few people who absolutely love snow and come out in full spirit to transform it into amazing icy sculptures. Belonging to the second lot, South Jordan-based man Jonathan "JR" Royce has recently created a bigger than life-size Darth Vader using nothing but snow.
This mind-blowing massive Darth Vader is carved out of snowflakes, and called 'Snow Vader' by the creator. Royce, who is a woodworker by profession, took advantage of Monday's snow and built this gigantic snow sculpture outside his house on house on 1300 West, just off 10,400 South. With the help of his kids, he has turned snowflakes into Darth Vader on Monday and spray painted the whole sculpture on Tuesday.
Royce and his family are big Star Wars fans and their affection for the sci-fi franchise is clearly reflecting through this frozen Death Vader replica. The striking Snow Vader is gaining all the attention from passerbys, neighbors and every car that drives by Royce's house. While whole world is in the spirit of latest Star Wars: the Force Awakens, this family has given a wonderful tribute to the Dark Side of Galactic Empire.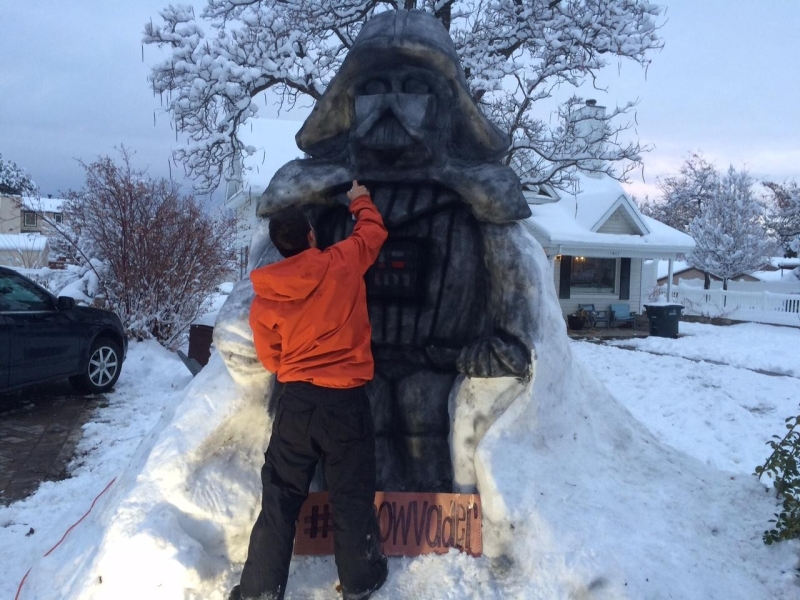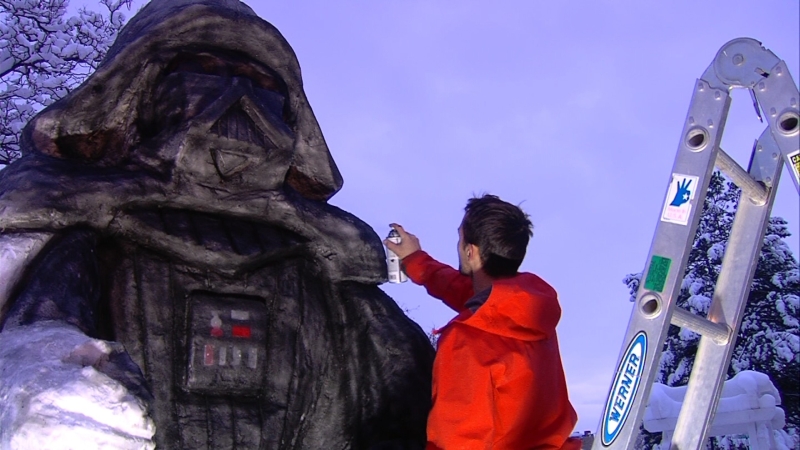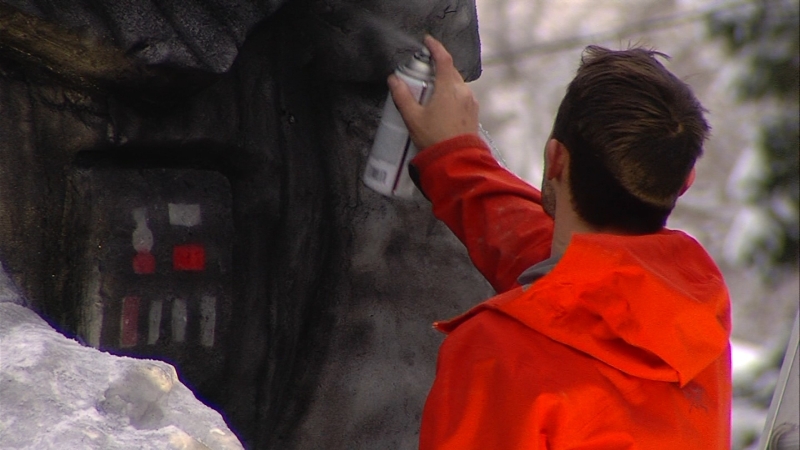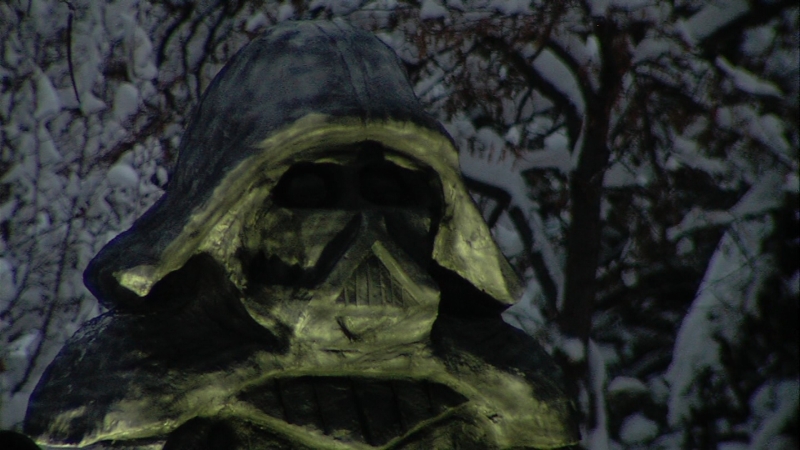 Via: KUTV