A green roof, also called a grass-roof or living roof is not a new concept, however, these days people are getting more attracted to it in order to add an eco-friendly element to their living spaces. If you're out hunting for a creative green roof idea, take a look at the Spiral Garden house by Ryuichi Ashizawa Architects & Associates, an Architecture Office firm in Japan, centered around hospitality architecture.
Built for a family of four, Spiral Garden is a 1,000 m2 house in Awaji Island, Japan. Its design is influenced by the temperate nature of the island and the family's nature-conscious perspective. There are all living areas including kitchen, dining, and bedroom, along with a central space for gathering, meditation, and other activities.
Made from local timber and soil, the house features a unique spiral form that rises towards the central space. The structure is formed by spiral line and beams which are radially bridged from the center cylinder pillar. Its unique form is designed with the idea to live in connection with nature.
Like traditional Japanese houses, the finishing for inner and outer walls is made by soil from Awaji Island. The flooring is also crafted using a technique called "Tataki" in which earth, lime, and water is crushed until solidification, and the final result is extremely resistant. Using such natural elements in interior design, the house is able to store heat and control humidity for longer durations.
There are different plants on the roof garden and even a spiral-shaped garden near the house. In addition, the rainwater spiraled through the roof gradually descends to the reservoir, from where it is used to cool the house in summer. This spiral roof garden house is designed to feel the goodness of light, wind, water, and greenery.
Also Read: This Green-Roofed House in Warmia, Poland Blends with the Surrounding
The spiral roof garden does not help the family bring greenery into their house but also keeps the living space cool in summer. The roof design also allows growing different plants by placing them in various directions and heights according to their need for sunshine and humidity.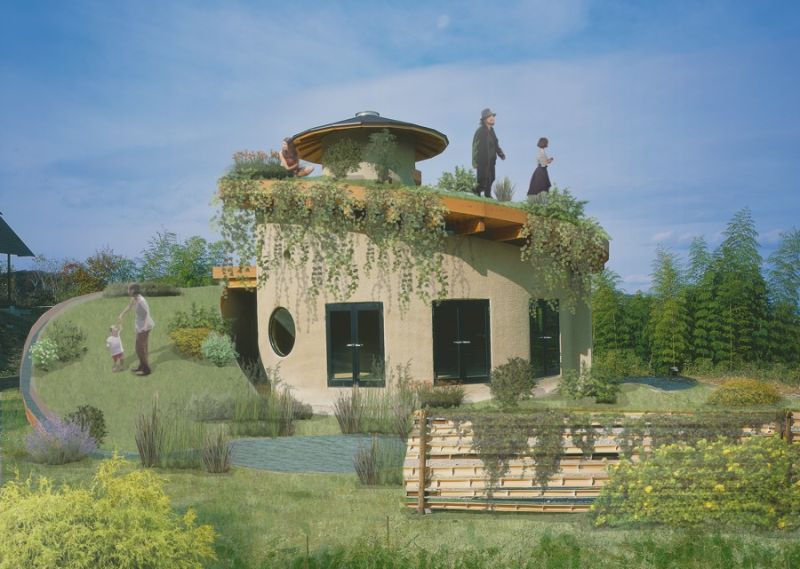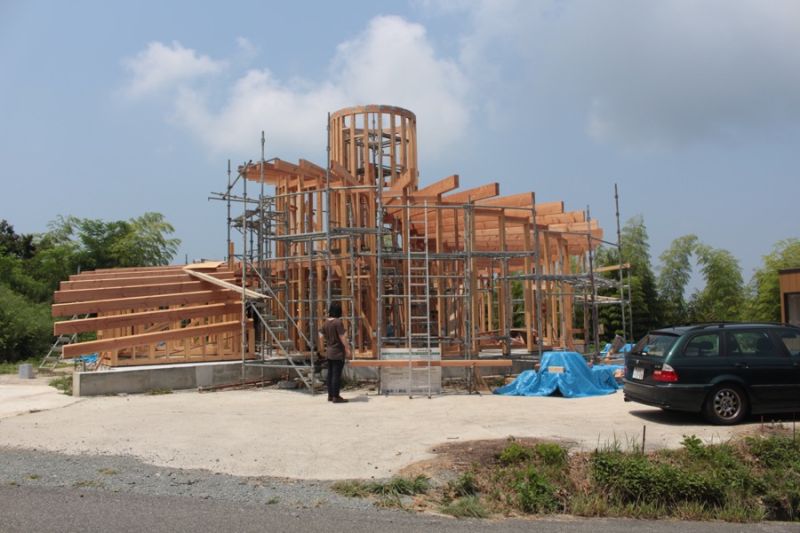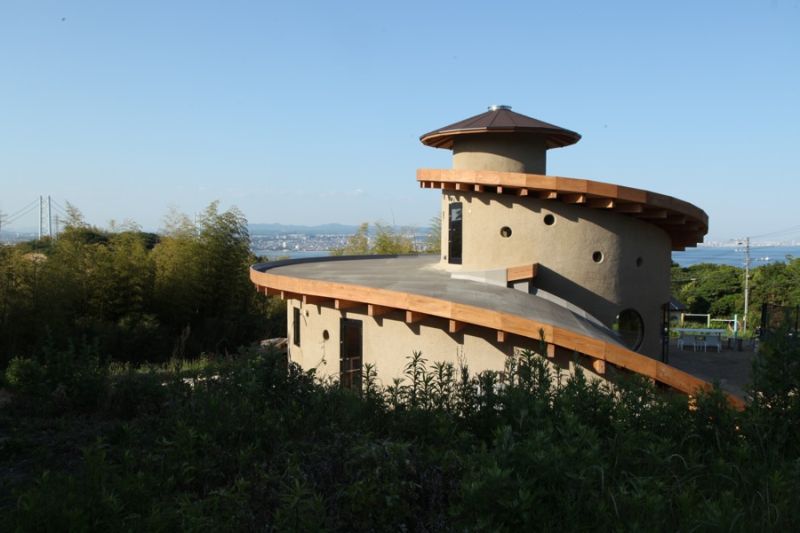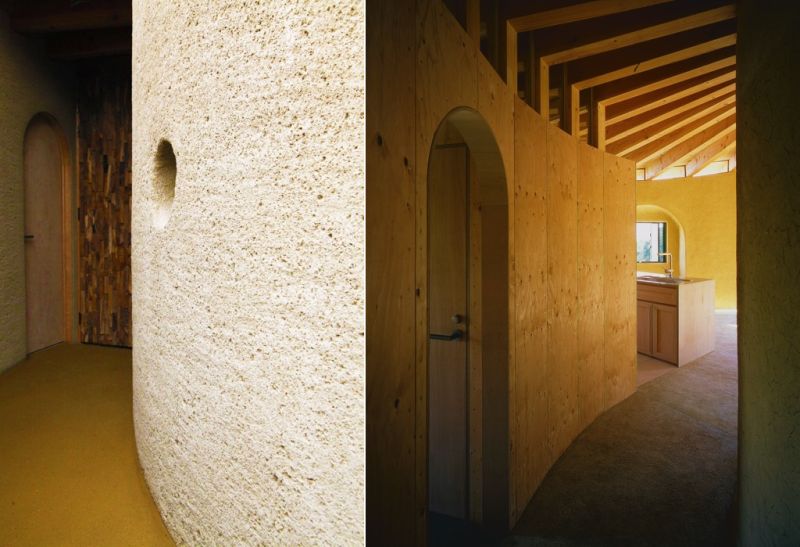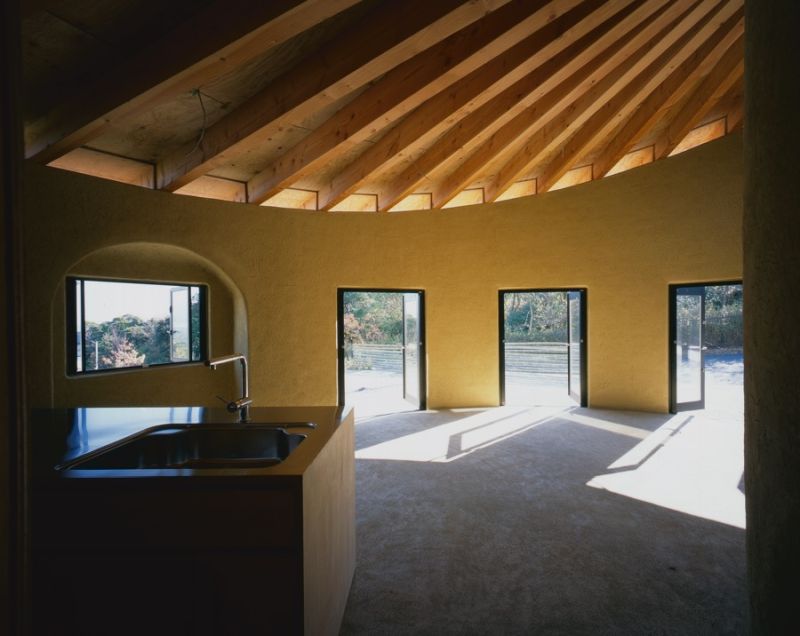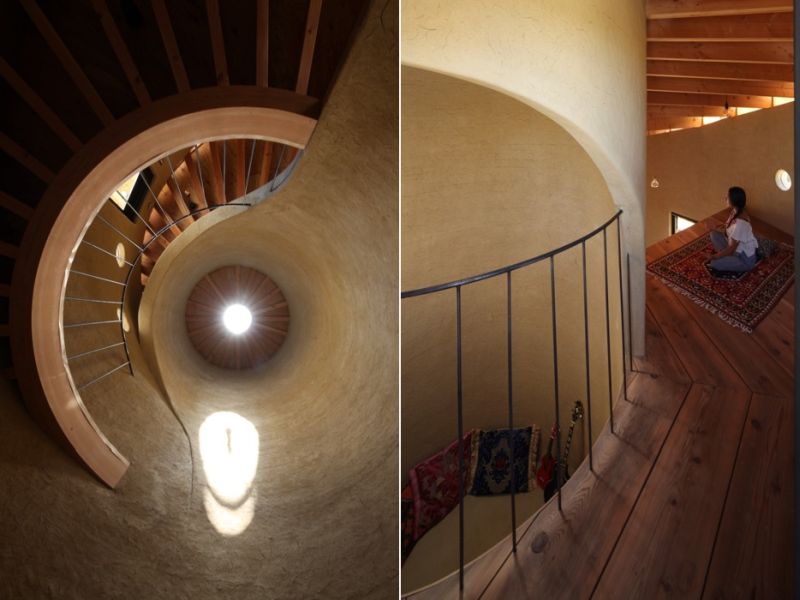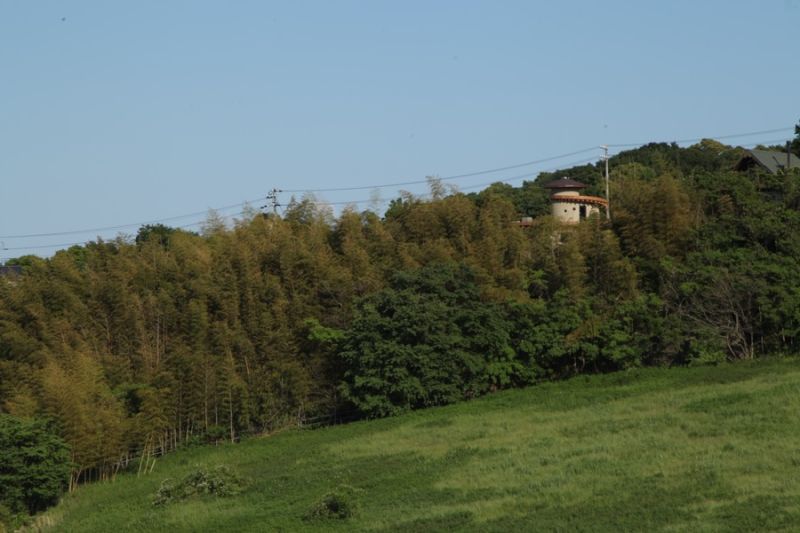 Via: Architizer