Italy-based bathroom furniture Company Regia, is all set to preview its freestanding washbasin at the Salone del Mobile 2016. The freestanding washbasin named Spritz is the latest product that will bring uniqueness in any ordinary and modern bathroom.
Designed by Italy-based industrial designer Bruna Rapisarda, the washbasin takes inspiration from the shape of an octagonal glass, whihc is typically seen and used  in bars to serve cocktails. Made from clear vetroghiaccio (ice glass), the freestanding washbasin cleverly displays the ongoing technical challenges taken by the company and designers to bring distinguished and fresh product.
The washbasin featuring mix of materials beautifully creates an optical illusion of holding a refreshing drink. Fabricated as a truly unique piece for bathroom, the Spritz will bring brightness in the contemporary bathroom and its unique design will bestow any bathroom with freshness.
Sized generously, it also give users the freedom to complement the basin with any other bathroom fittings, while the large diameter offers plenty of space to user. On the other hand, offering suppleness the taps can be indiscriminately fitted with the basin either from the ground or from the wall.
Available in two different materials, the freestanding washbasin is accessible in varied finishes, i.e., amber, fume, green, bottle green, red and blue. The washbasin embodying the design principles of Regia, i.e., dynamism, open-mindedness and courage makes Spritz an exceptionally freestanding washbasin.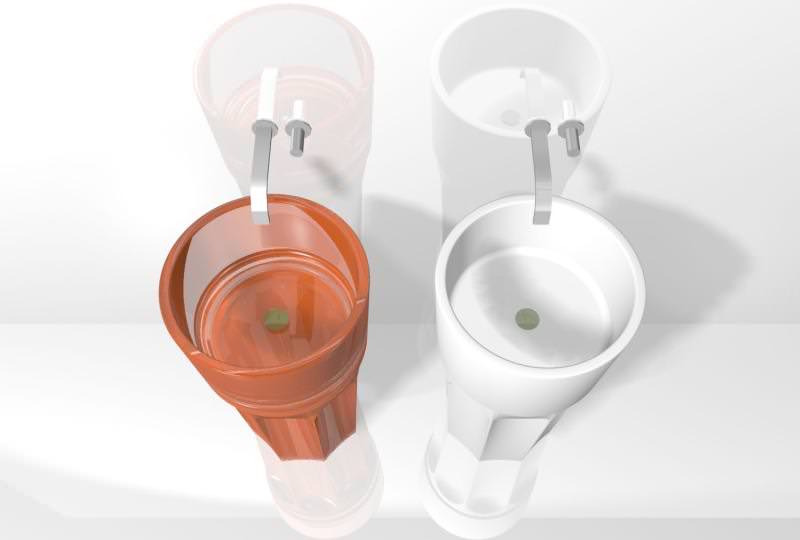 Via: TheKitchenandBathroomBlog