Founded by architect Mario Arbore, Square Paws is a Florida-based company that specializes in handcrafted unique cat play towers that resemble things we see around. They make cat towers in shape of a wine glass, throne, sawmill, lighthouse, lifeguard chair and anything you cannot really imagine as pet furniture.
Most of their creations are inspired by architectural, sculptural and natural elements, which are then outfitted with playful features to comfort and entertain cats. The company also creates custom pieces if you want something different and more personalized for your kitty.
Below are some of their most creative designs, defining their artistic flair:
Royal Throne Ruby Red
Sitting atop four sisal scratching posts, this royal cat throne comes with replaceable corrugated cardboard scratchpad at the bottom. There is an opening on the seat for cats to jump up to the royal purple carpeted bed. Gold painted parts and glass gems adorn this cat throne.
Price: $1,100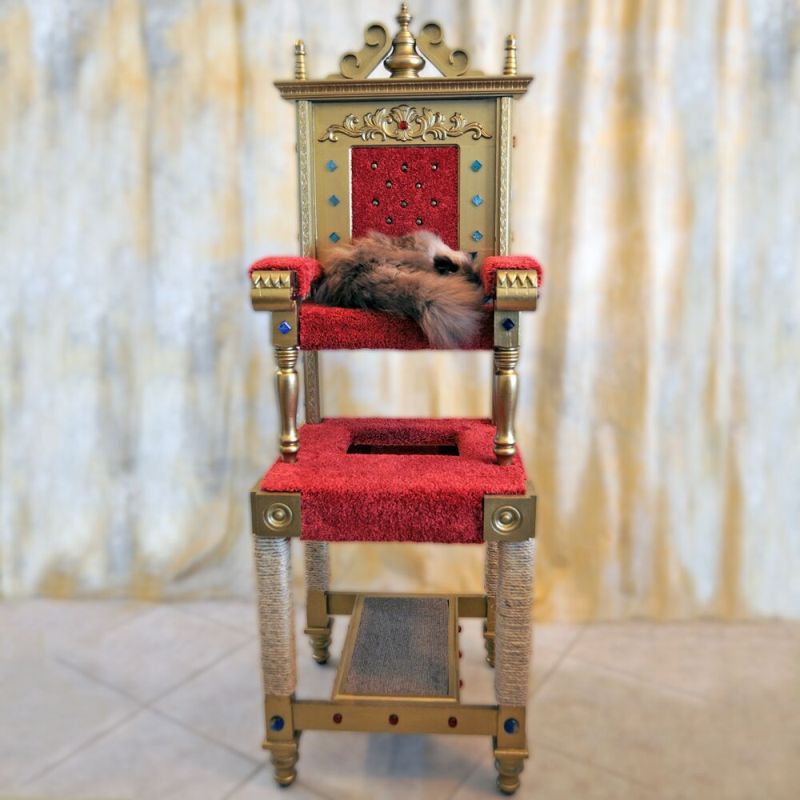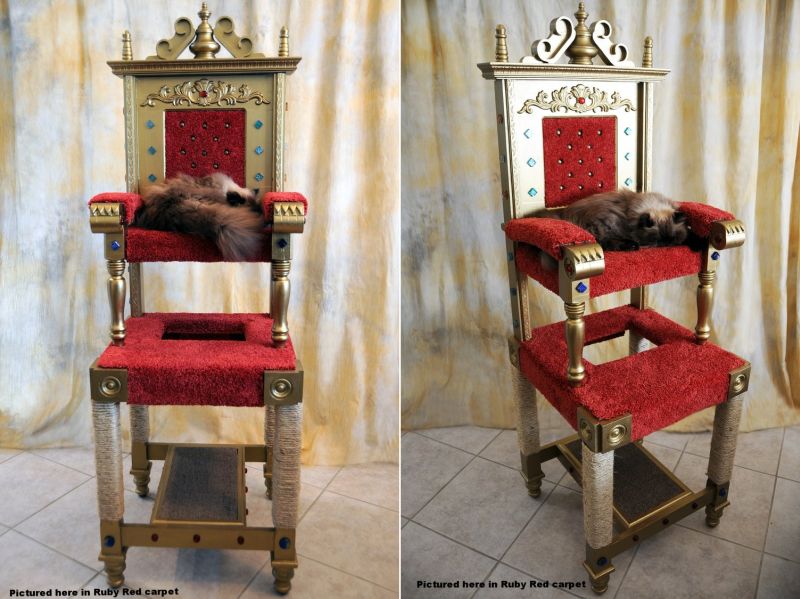 Sawmill cat tower
This cat tower has multiple perches and a hollow base with a removable corrugated scratchpad. Wood and soft carpeting make it comfortable for felines.
Price: $800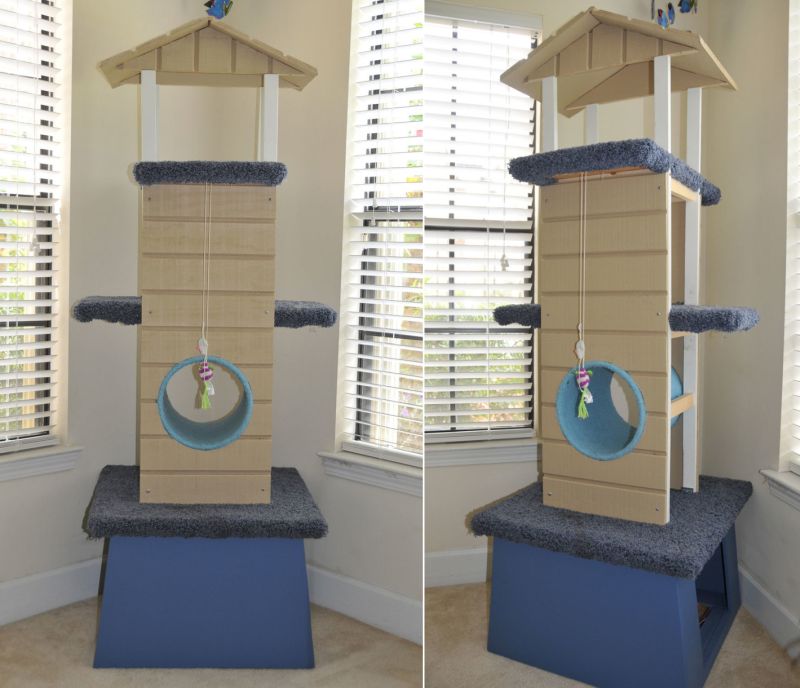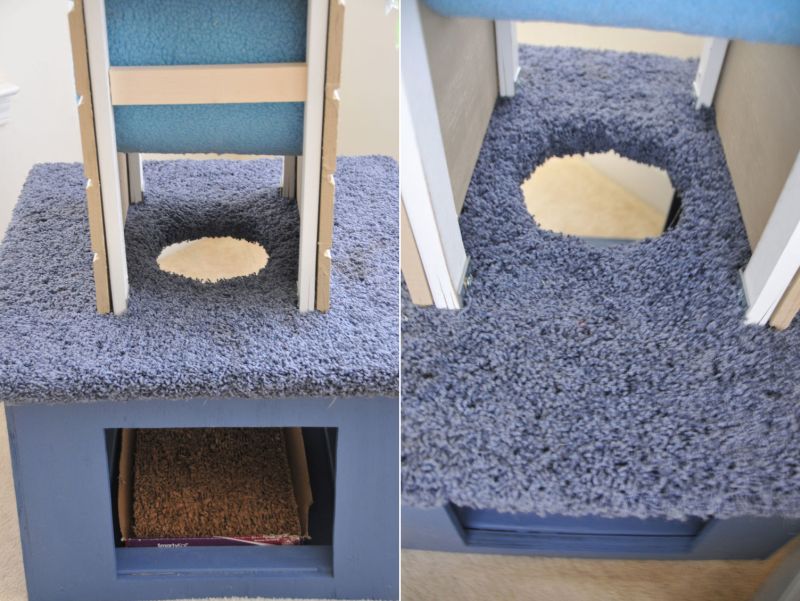 Lifeguard cat chair
Designed to look like a lifeguard chair, this cat tower has three carpeted levels for the cats to rest, sleep and spend a happy time. There are crude spray-painted signs on this cat chair to mimic the real thing.
Price: $920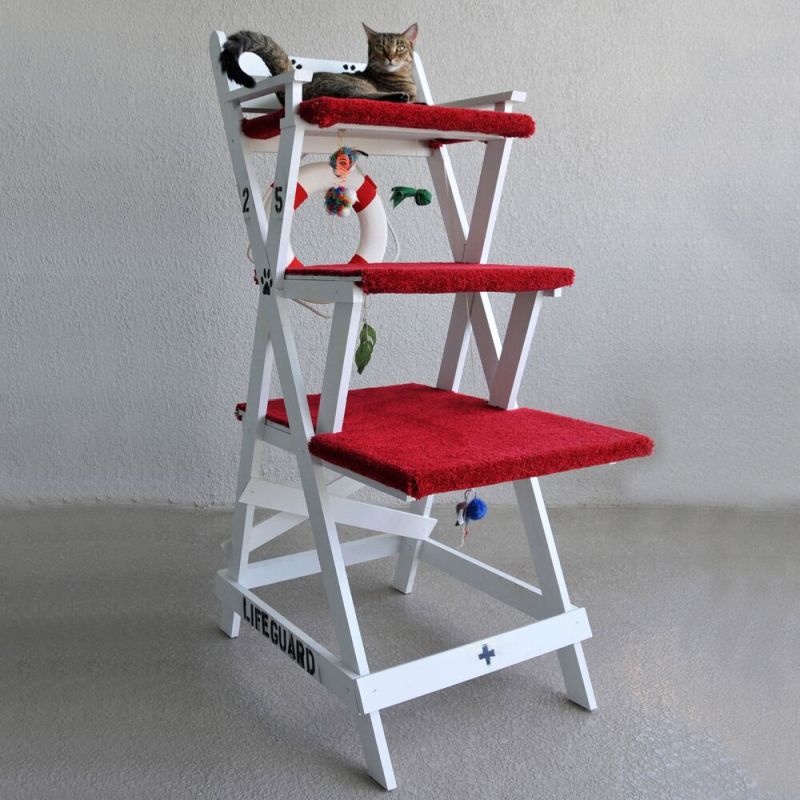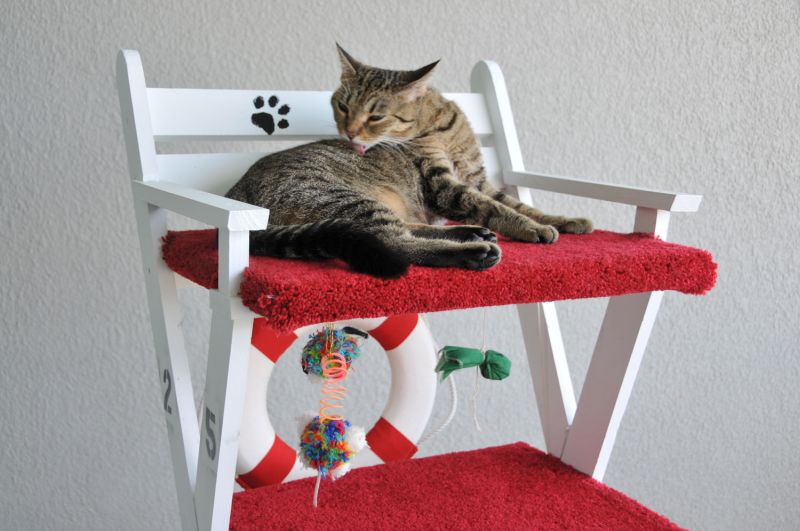 Lighthouse Cat tower
Designed after the Louisbourg Lighthouse in Nova Scotia, Canada, it is a cat watchtower with nesting spot at the top. Cats can also rest inside the tower and sharpen their nails with the scratcher.
Price: $2,875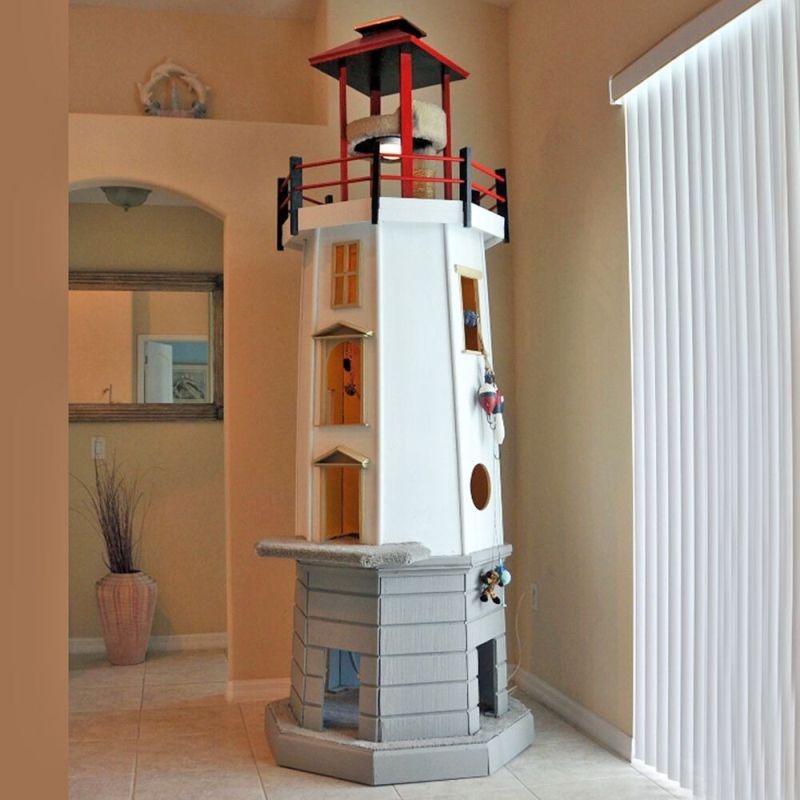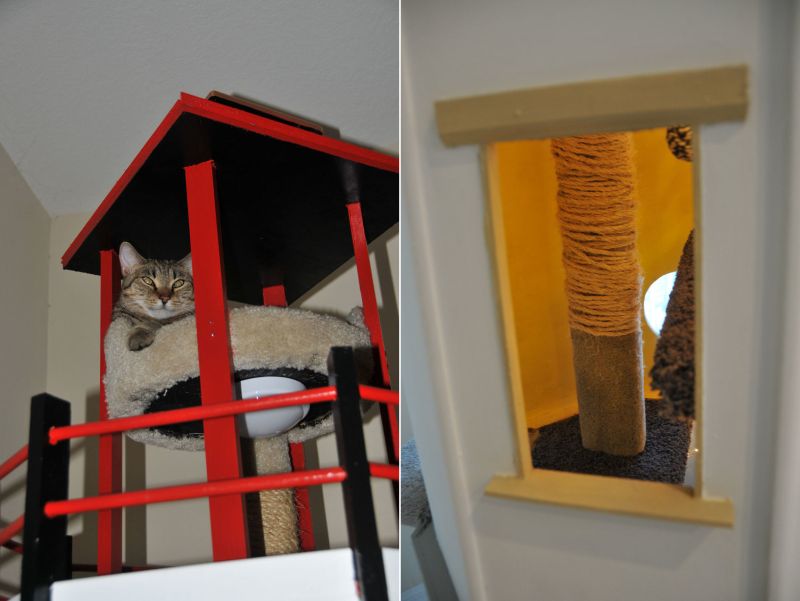 Also Read: Designer Cat Beds You and Your Cat Will Love
Leaning Cat Tower
This cat tower derives inspiration from the famous Leaning Tower of Pisa. It stands over a painted wood base with three detachable shaft pieces for moving and cleaning. It is fabricated using plaster of Paris on a compressed paper tube coated with several layers of gesso and paint.  There are carpeted steps inside the tower to reach the top.
Price: $1,425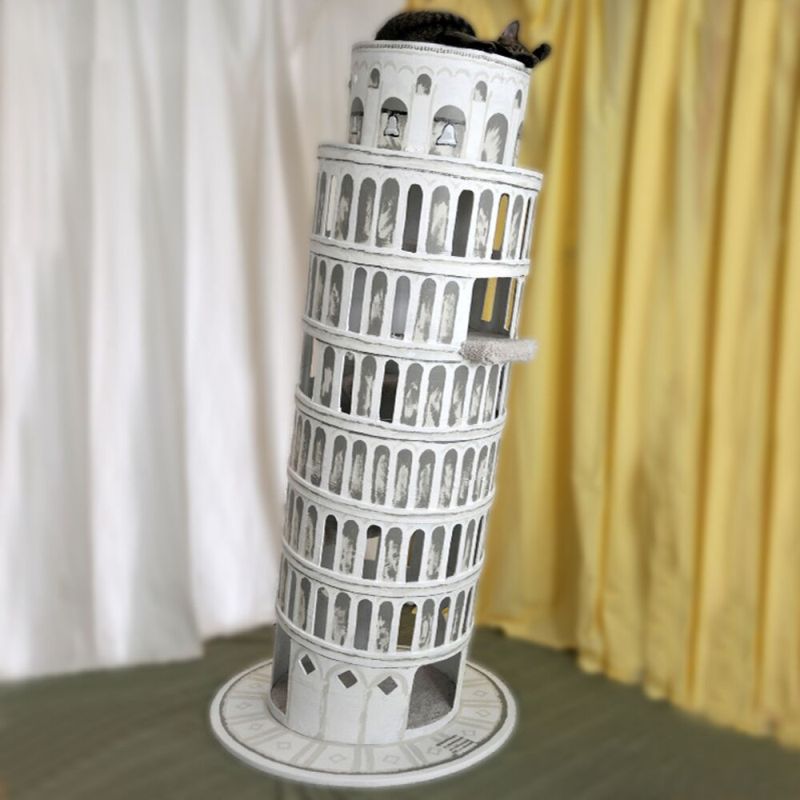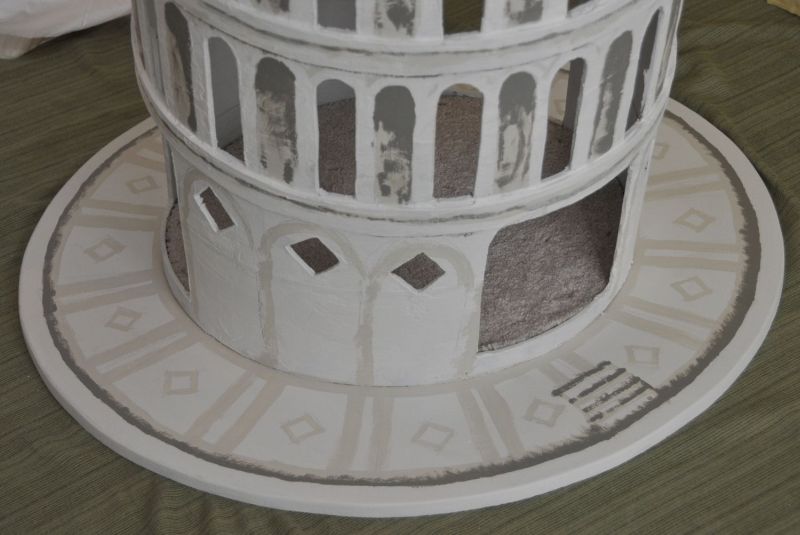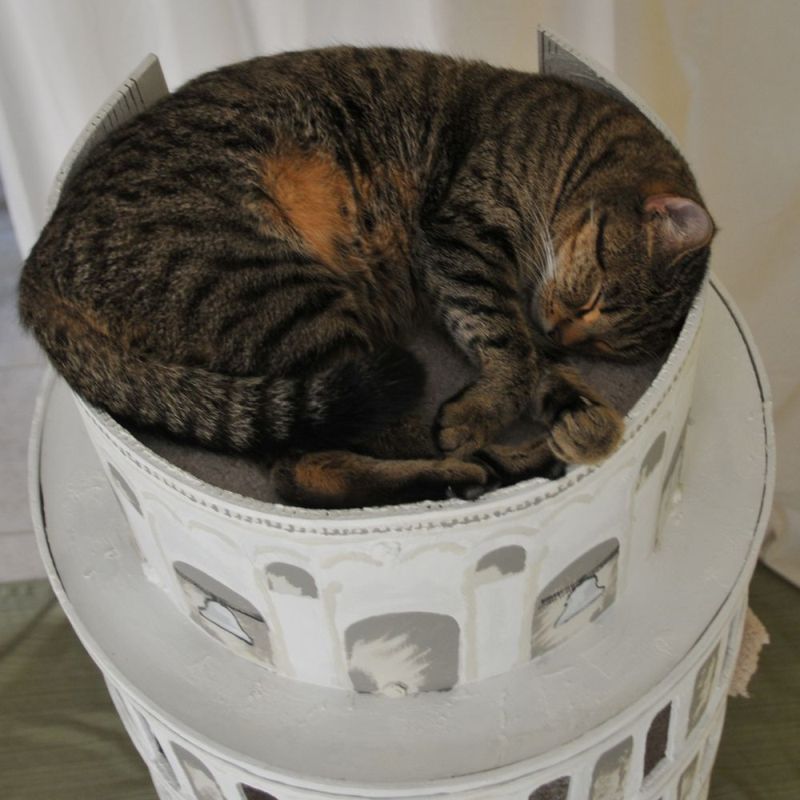 Musicat
This adorable cat tower pays homage to Samantha Martin and her crew with their traveling cat show, "The Acro-cats." It has a guitar, a faux piano keyboard and three drum pieces outfitted with plush carpeting. There are multiple spaces for cats to rest and play.
Price: $910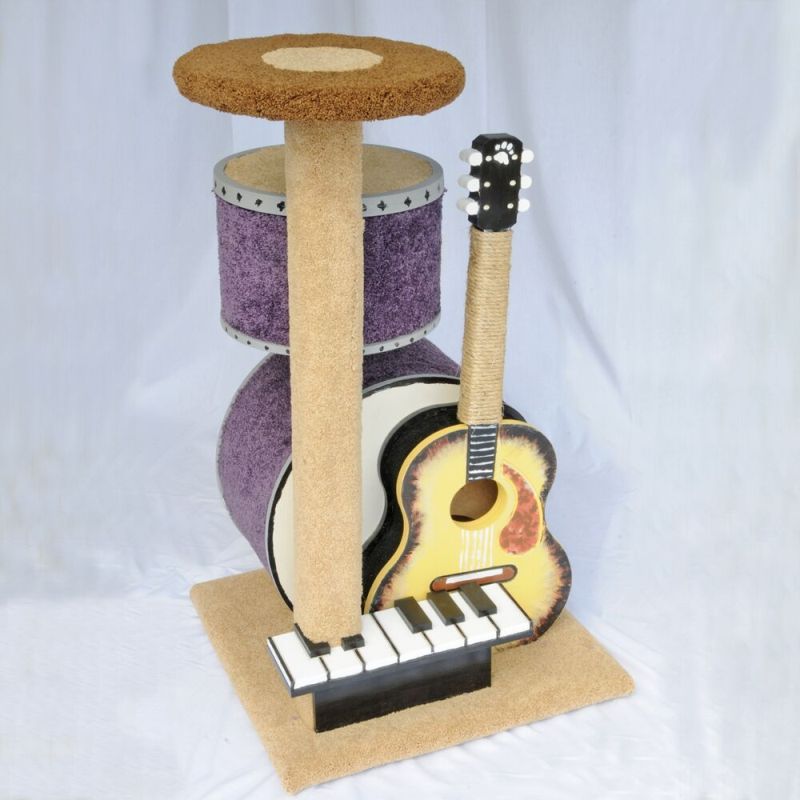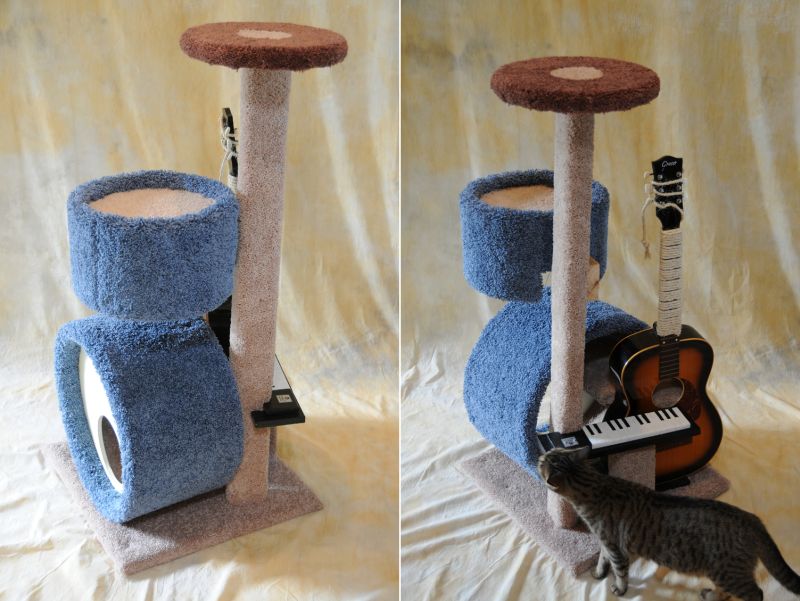 Catbernet
This cat tower in the shape of a wine glass would be an item of attention-grabbing cat furniture at home. The stem serves as cat scratcher and there is ample space within the cat goblet for the kitty to take a nap. The bowl has a small hole for a cat to sneak out.
Price: $750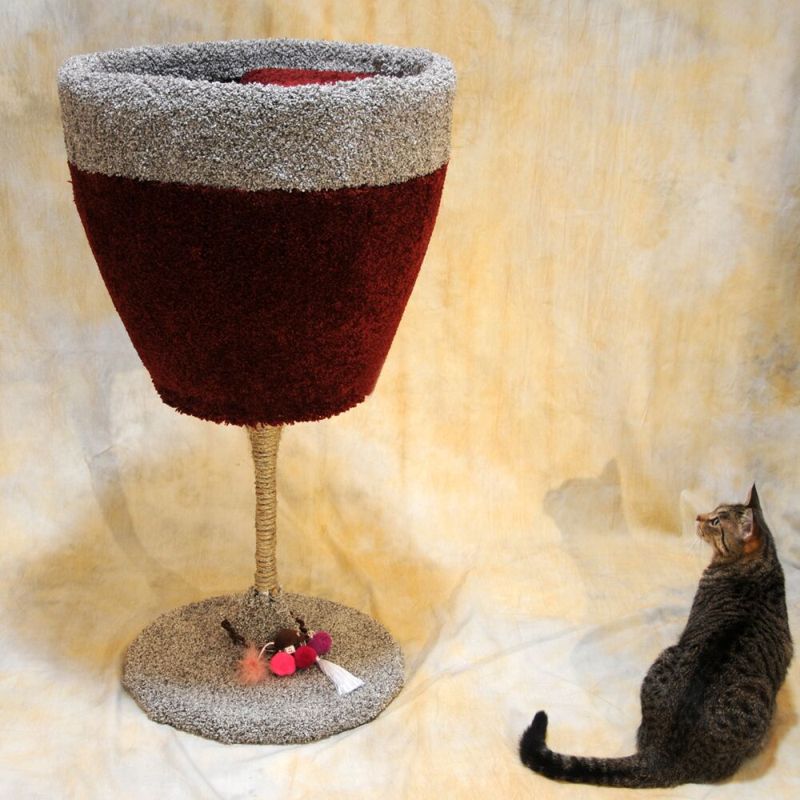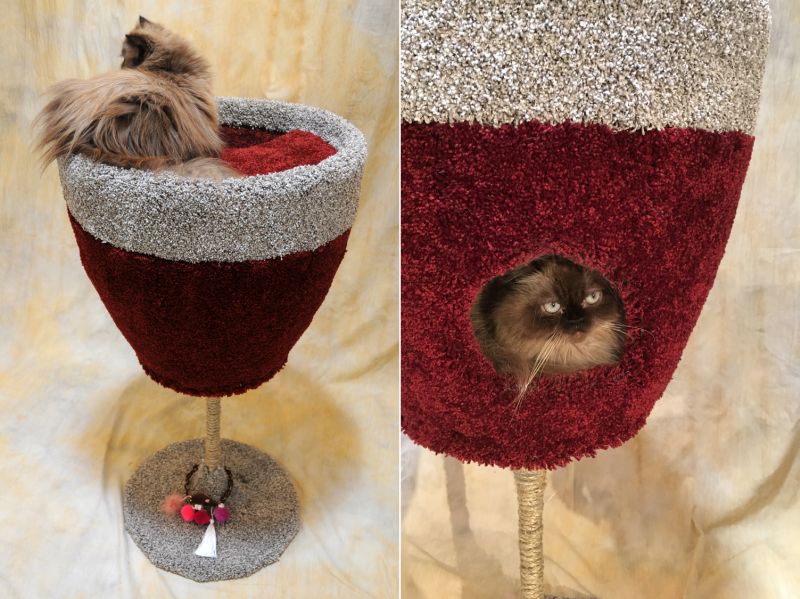 Via: People