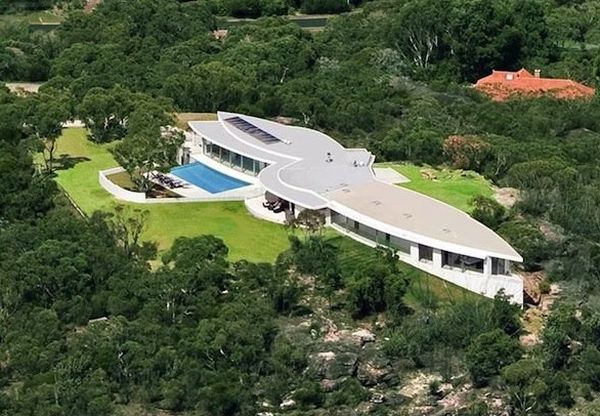 With 'Star Trek: Into Darkness' hitting the screens a few weeks ago, the Trekkies must be a busy lot nowadays. And, to heap upon your 'warp driven' pleasure, we have now stumbled across an entire house (for a change) which is inspired by the exalted Starship Enterprise. Of course, the best news is reserved for the millionaires among us – the house (located somewhere 'down under' in Australia) will go on sale for an astronomical sum of $10.5 million.
According to the owner Peter Chedid, the unique looking structure is a fusion of a practical living space and an architectural masterpiece. In fact, we are already inspired by the post-modernist appeal of the 'streamlined' wings that are spread gloriously on two opposite sides. This combined with the gorgeous landscape and sweeping views of the adjacent national park makes this Star Trek-themed house a really attractive piece of real estate.
The wonder of 'infinite space' also continues inside the building, with six bedrooms, six bathrooms and an underground five-car garage. However, the piece de resistance of the design will obviously be the grand 10-people capacity 'home-theater' comprising of a 120-inch projector screen and decor walls that are airbrushed with an image actually snapped by the Hubble telescope. And, on an ending note, the property also features something that even Starship Enterprise doesn't have – a big swimming pool to beat out the summer blues!
All images are courtesy of Max Walls International.
Via: Trulia