The COVID-19 pandemic has forced the design industry to embrace new technologies and there is an increasing trend for products with touchless control. Singapore-based studio Stuck Design, which previously impressed the world with the award-winning design for touchless lift buttons, has put its Kinetic Touchless technology to a new application with hands-free sliding doors that are a refined alternative to automatic doors.
The company has come up with Kinetic Touchless 2.0 system that mirrors the hand to recreate the tactile movement of sliding a door. It provides a hands-free way of interaction, unlike fully automatic doors that often unnecessarily activate upon detecting even the slightest of movement.
This new system allows users to control when and how much of the door should open, without touching the door itself. Stuck Design's Kinetic Touchless 2.0 system uses motion as feedback. The system is activated only when the user's hand moves toward it and the door slides open in response; it closes when the user has passed through.
Also Read: Touchless Products at CES 2021 that Help Reduce the Risk of COVID-19
With the application of contactless interaction on the rise in fear of COVID-19, touchless sliding doors like these can be a viable solution. Stuck Design's idea is still under development, for now, so we'll have to wait and watch how effectively and consistently it works when it sees the light of day.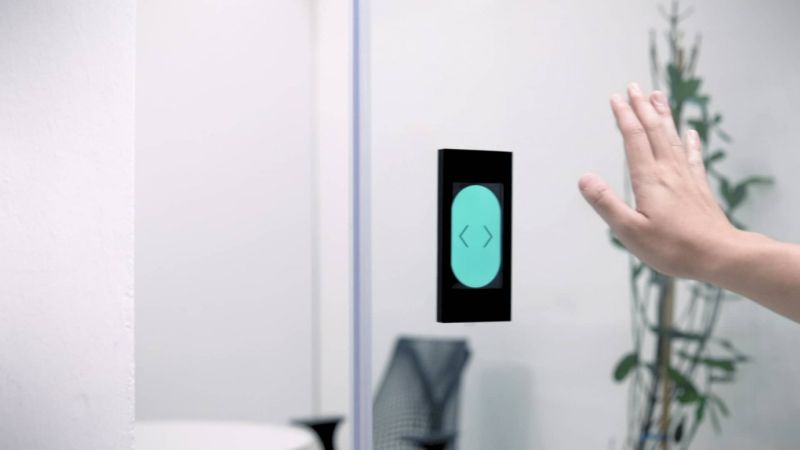 Via: designboom