It's not just in the age of COVID-19; touchless technologies have always been a hot field, whether for cashless payments at shopping malls or for personal convenience at home. The pandemic has instinctively boosted the demand, which was visible with the launch of different products at the all-virtual CES 2021.
Touchless technology emerged as the biggest trend at this year's event. A number of big brands showcased essentials designed to minimize touch interaction at home – Arlo's touchless doorbell and Kohler's new toilet being some good examples. Let's delve deeper and figure out what products will set the tone in 2021 and help us live more efficiently through the coronavirus, which spreads by contact.
LG InstaView Voice-Controlled Refrigerator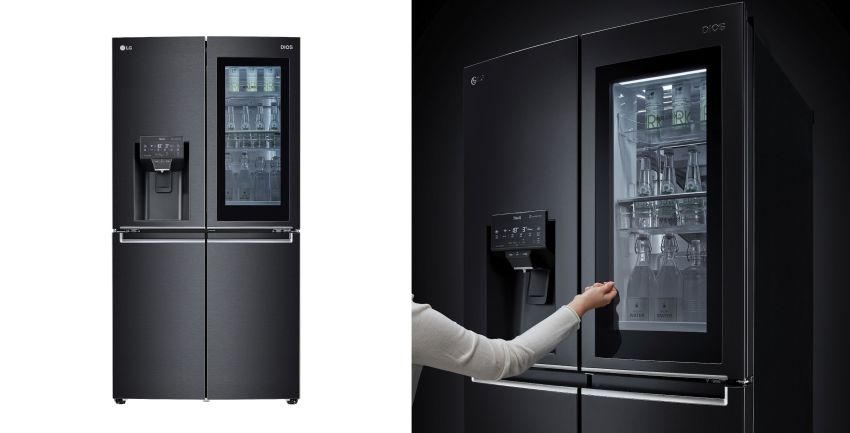 The 2021 InstaView Door-in-Door refrigerators come with updated features and technologies to maintain hygiene and wellness at home. Users can illuminate the fridge's interior with just two quick knocks and can see the contents inside via a 23-percent larger glass panel. The most intriguing feature is the hands-free opening/closing of the door via voice commands.
LG's interactive voice technology also makes it possible to ask the refrigerator for today's agenda or check the status of the ice and water dispensers within. Read more
Kohler Touchless Toilets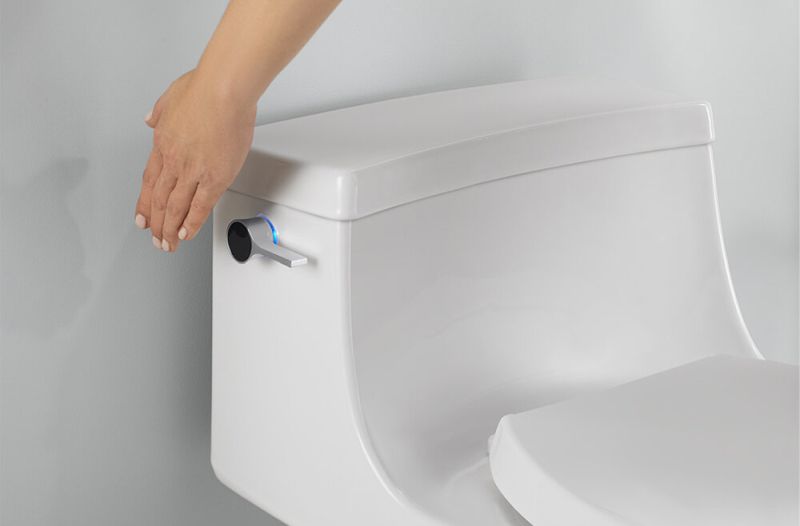 Kohler has unveiled its new Innate Intelligent Toilet at CES. The company already offers intelligent toilets but this one has been launched as an affordable option. It promotes a hands-free bathroom experience with an automatic opening and closing lid, heated seat, an intuitive remote, and a personal bidet for further convenience.
Kohler has also introduced new toilets featuring Response touchless technology and innovative hands-free flush. These touchless toilets will be priced between $600 and $1000. They will feature a motion-sensing lever on the side – circled with customizable LED light. Just wave over the lever and the toilet will flush. These Kohler touchless toilets are expected to hit the market in March this year. Read more
Also Read: 20 Best Office Chairs to Work from Home
Kohler Touchless Bathroom Faucet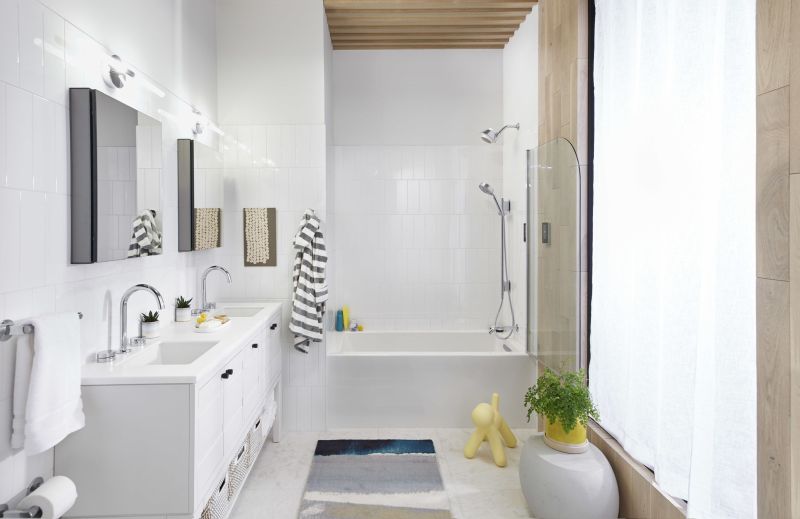 Kohler has also launched a new bathroom faucet that features built-in sensors for touchless operation. It can be activated without touching to wash hands, brush teeth, and do more. The faucet also comes with a remote puck that can be retrofitted to any existing Kohler single-control bathroom faucet to turn the latter into a touchless faucet. Read more
U by Moen Smart Faucet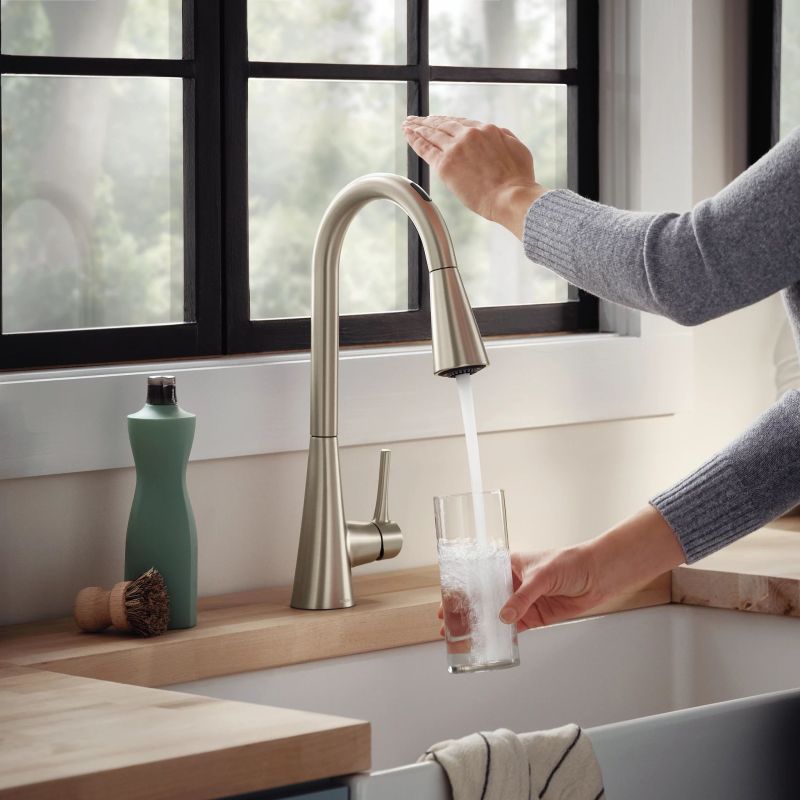 This smart faucet introduced at CES last year has been named Best of Innovation awardee in home appliances category at this year's event. It offers complete touchless controls through voice or hand gestures. U by Moen smart faucet can also be controlled using the handle or via a dedicated mobile app. Available in different finishes, the faucet allowing hands-free control will be a great addition to any kitchen. Read more
Arlo Touchless Video Doorbell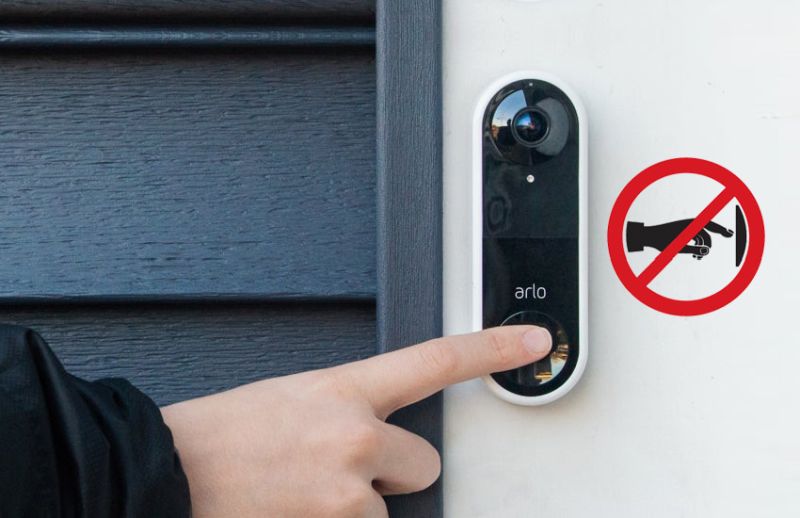 The all-new Arlo Touchless Video Doorbell comes integrated with a proximity-sensor that chimes and blinks an LED to signal that the doorbell has been pressed before the visitor has actually touched or pressed the bell. With the vertical field of view, 180-degree viewing angle optimized 1:1 aspect ratio, and full HD video quality, the homeowners can see the visitors from head-to-toe or the package dropped at the doorstep clearly. Read more
TP-Link Kasa Hands-Free Dimmer Switch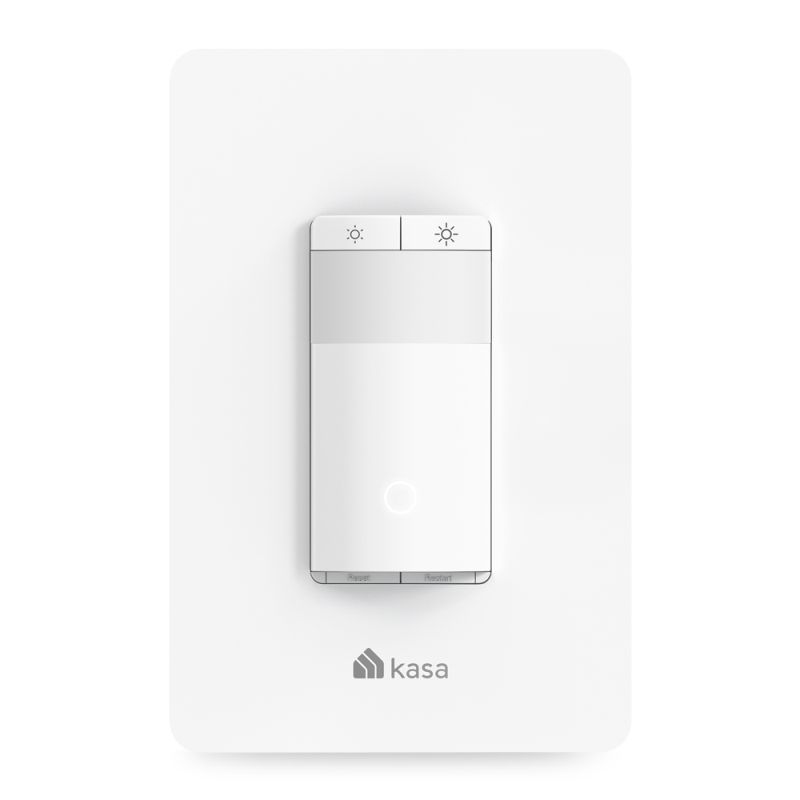 Touchless lighting controls are not a new concept but they have seen a tremendous advancement in the last few years. You may be familiar with app-controlled light switches but what about a motion-activated light switch? The Kasa Hands-Free Dimmer Switch has a built-in PIR sensor and Fresnel lens that allow lights to turn on automatically when you enter and turn off when you leave. During the day time, the built-in ambient light sensor prevents lights from switching on. Users can also set a timer or schedule to automate the lighting setup. Read more