Keith and Jen Lovelock, a couple from New Zealand has built this unique submarine-themed tiny house using an old grain silo, hot tub, and some spares from around their farm. Measuring 33-feet long and 16-feet high, this Yellow dwelling is made entirely from upcycled materials.
After being inspired by a yellow café, the couple – who are fans of The Beatles – decided on making a yellow submarine-themed house for themselves. They found an old fiberglass grain silo at the online auction site, Trade Me, and decided to use it as the base of their unusual housing project.
The silo was power washed, painted yellow, and used as the body of the submarine. Spares found easily around the farm were used to build out the shape of the submarine. For example, radar domes are used to create rounded sides, a fan for the propeller, and an upside-down hot tub serves as a roof for the conning tower.
The painted silo is placed on a farm near a patch of redwood trees. It is fastened between two tree trunks using metal chains. For the interiors, plywood sheets are used to create the shape of the main cabin and upper deck.
After setting up the main structure of the submarine-themed house, the couple decorated the interior space with second-hand decorations including wartime submarine signs and Steampunkish furniture. Despite being a silo, the interior space is spacious and includes facilities to ensure comfort.
Also Read: Casa na Terra Underground Hotel in Monsara, Portugal is an Architectural Feat
Inside, there is a small galley kitchen made from an old dresser, a Chesterfield leather couch for lounging, and a desk is crafted from an old oak headboard. Next is the bedroom, comprising two full-sized bunk beds that can comfortably sleep four. The bathroom with a toilet, sink, and hot-water shower is located at the rear of the submarine.
The Yellow Submarine tiny house was completed in 2018 for about $14,000, complete with decorations, paint job, electrical, and plumbing. Currently, it is available for rent through Airbnb for about $117 a night.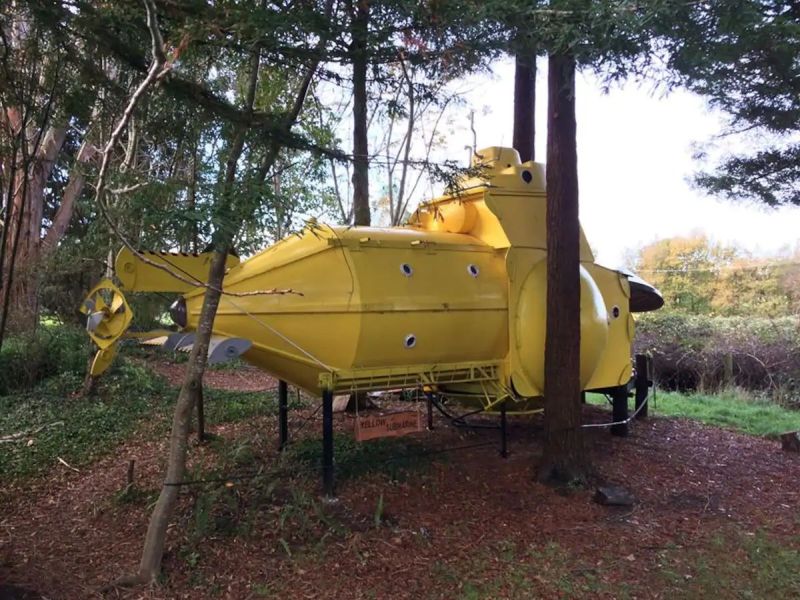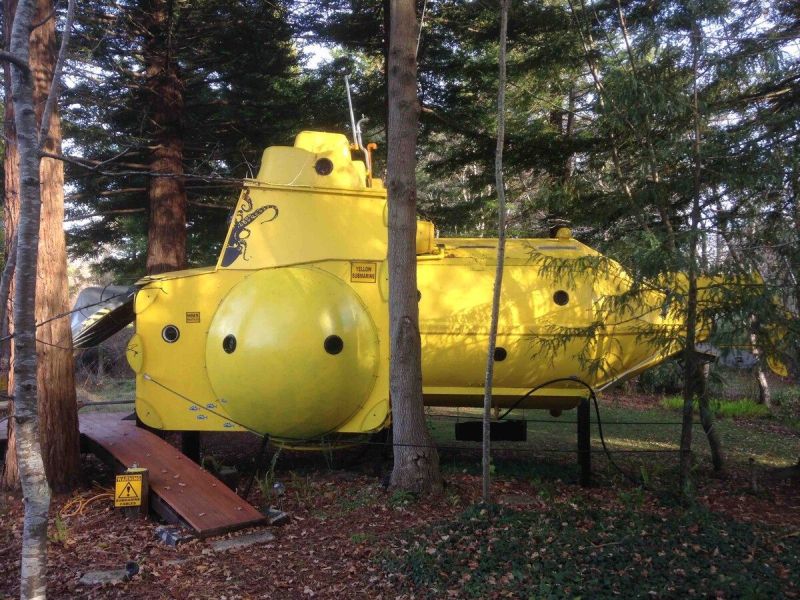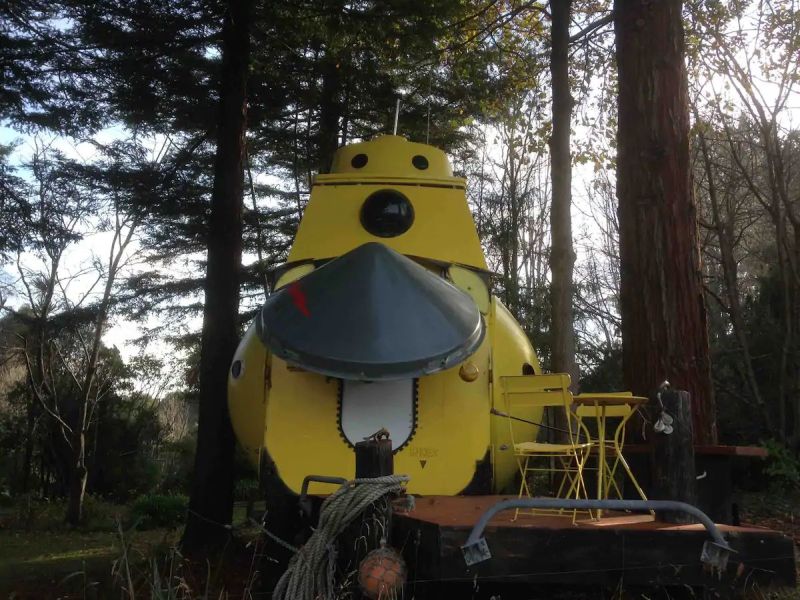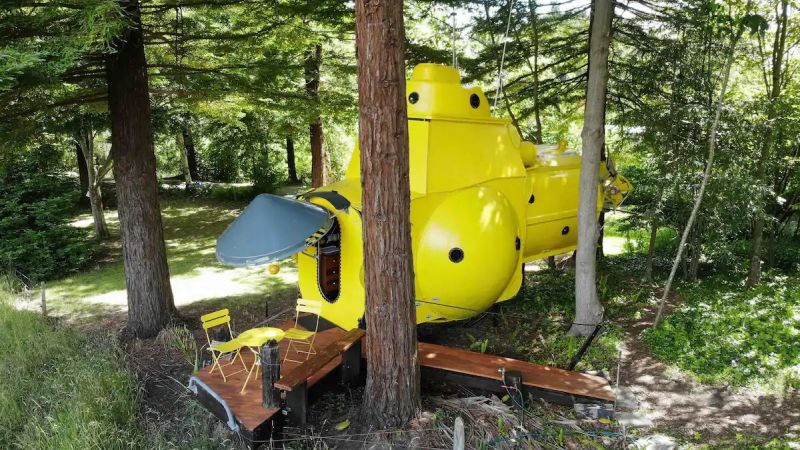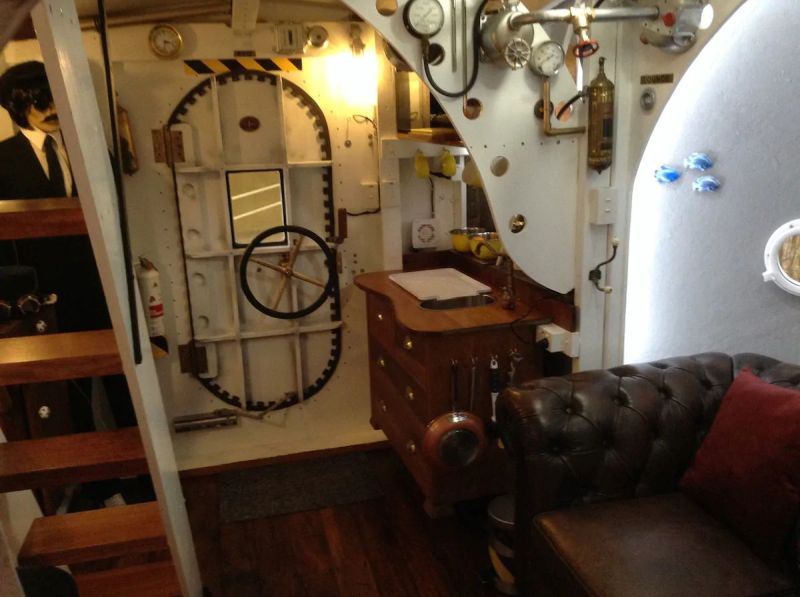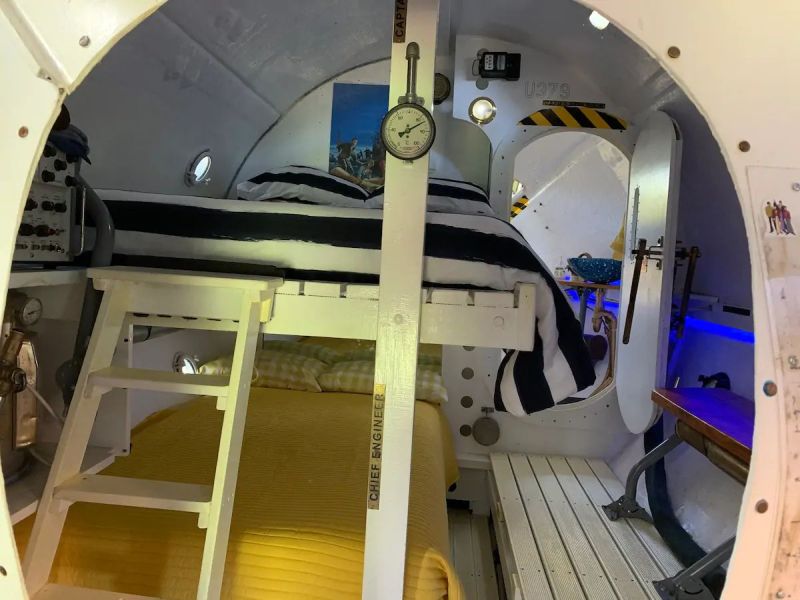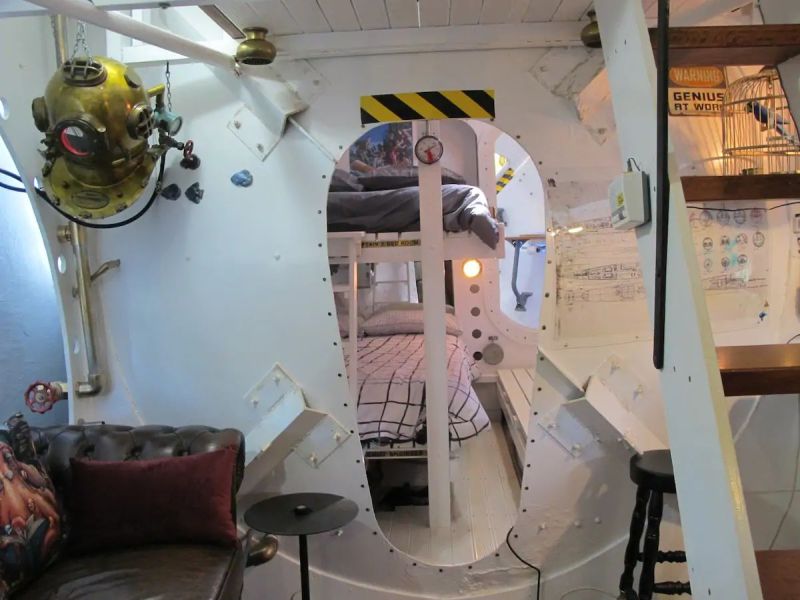 Via: Insider