Superhero movies are dominating the box office and we all love these fictional characters irrespective of age and creed. Capturing the same craze and love for these benevolent fictional characters with superhuman powers, Turkish industrial designer Burak Dogan has created a series of wall-mounted superhero bookshelves.
It is a complete collection of bookshelves featuring emblems of superheroes like Superman, Wonder Women, Captain America and S.H.I.E.L.D. Dogan is giving chance to every fan transform his/her normal looking room into a superhero-themed den. Boasting a flair of excitement, these superhero bookshelves are perfect for highlighting and glorifying your geeky side and love for comic books and characters. The designer cleverly emulates superhero emblems into shelving units that display your book collection and artifacts.
Also Read: Superhero-Themed Bookshelf Designs for Any Bookworm
Available in different colors and styles, the superhero bookshelves allow you to create an undulating arrangement of books and accessories. Emphasizing on how styling can be combined with functionality when it comes to storage, the bookshelves are ideal for any setting.
Superman Bookshelf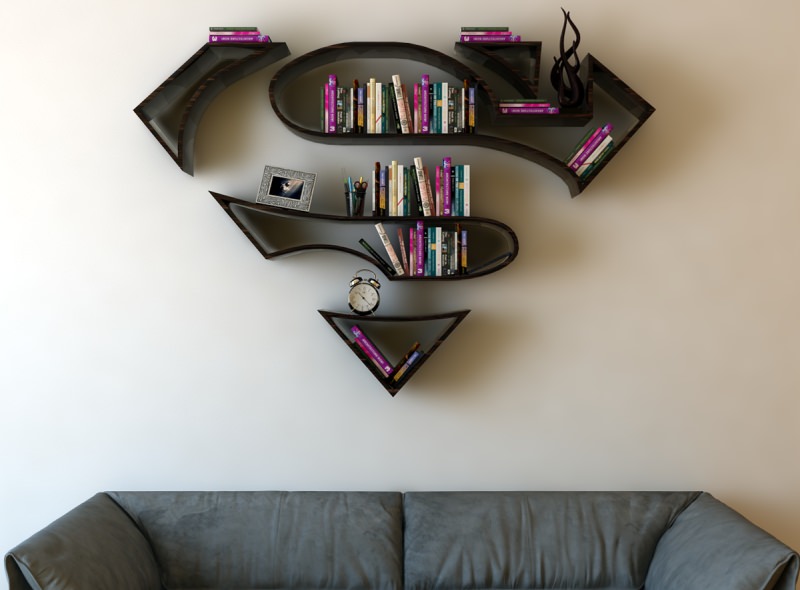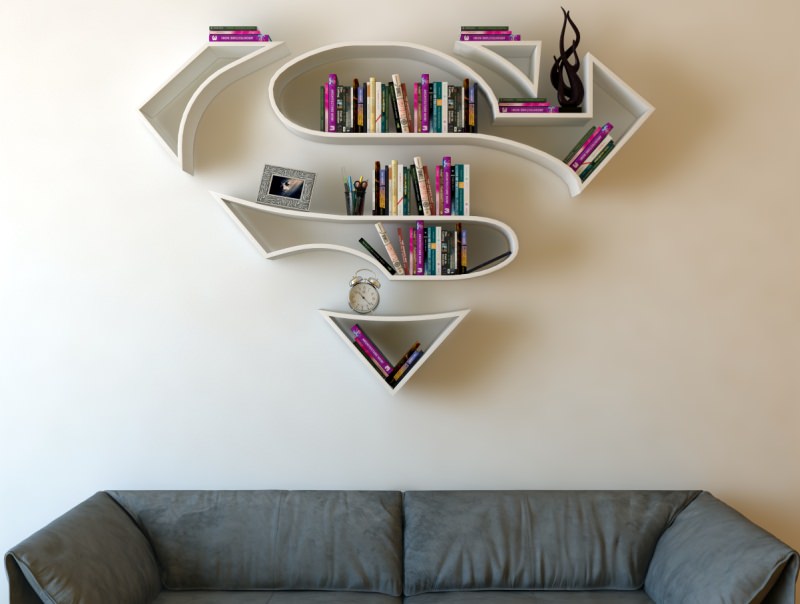 Super Woman Bookshelf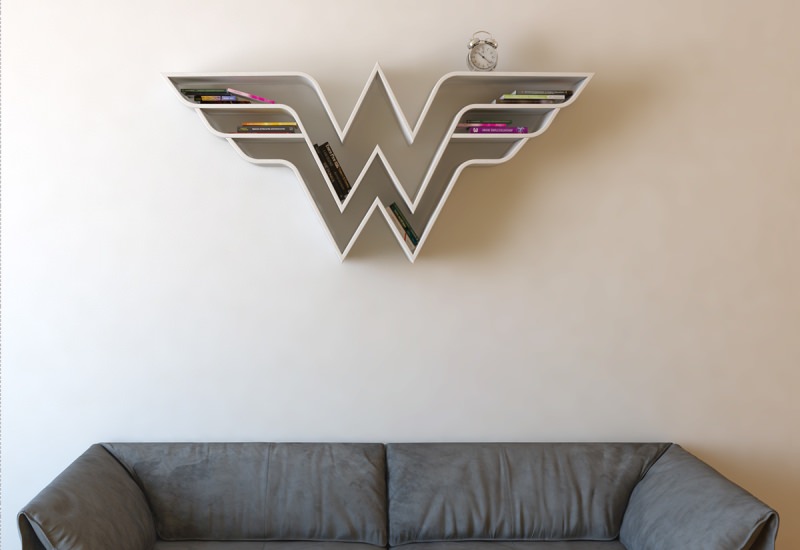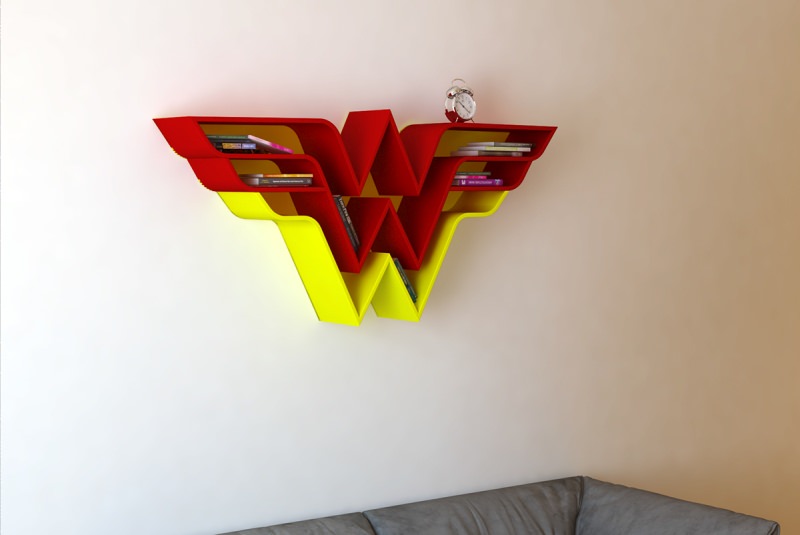 S.H.I.E.L.D Bookshelf


Captain America Bookshelf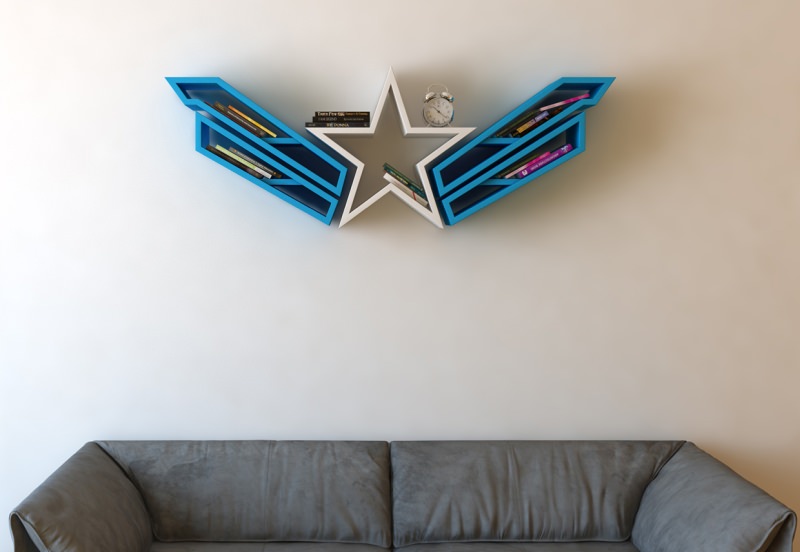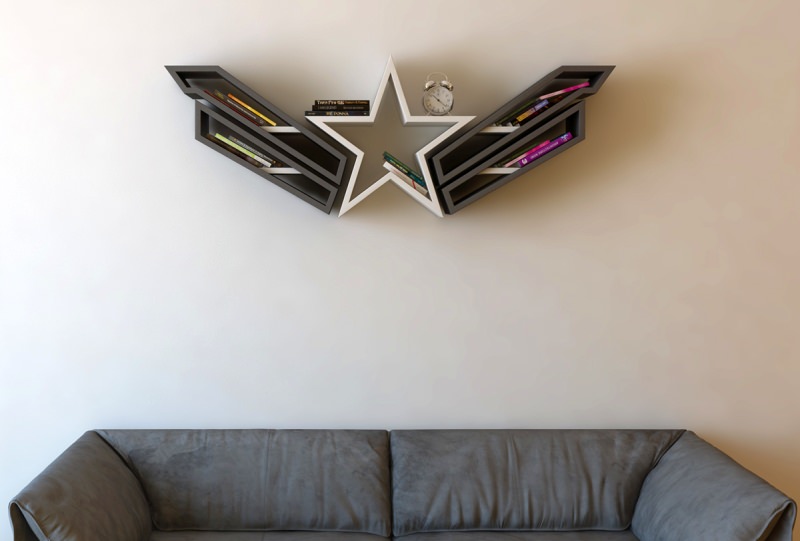 Via: Neatorama