Alex Dodson and his obsession with uniquely crafted firepits and wood burners is growing stronger by the day. He is in a league of his own, and no sir, you can't just emulate them in your backyard unless you're a DIY pro. The master DIYer is at it again with the Talos Valcoran-inspired wood burner which looks as intriguing as his other creation at Burned by Design.
On a closer look, one can clearly identify some elements of the Darth Vader and Stormtrooper design. There's a similar front grill to Vader firepit and side breathing tubes that look strikingly similar to the Stormtrooper firepit.
Also, the elements of a Space Marine helmet infused with the character of Talos are easily identifiable.
There's a steel hemisphere dotted on the helmet extenuated by the welded skull outline on the front section. This creates an intriguing definition of the wood burner.
To add to the visual appeal, it is finished in ultra-high temperature clear lacquer which offers premium luster and protection from the elements.
Also Read: Interview with Alex Dodson, Man Behind Darth Vader Firepit
For those of you who are familiar with Alex's creations, this wood burner too is made from an empty LPG cylinder and has a front opening design. It is lifted from the floor by a stand of welded chain links which looks cool.
It took Alex and his team around 20 hours to fabricate the design and it costs around £699.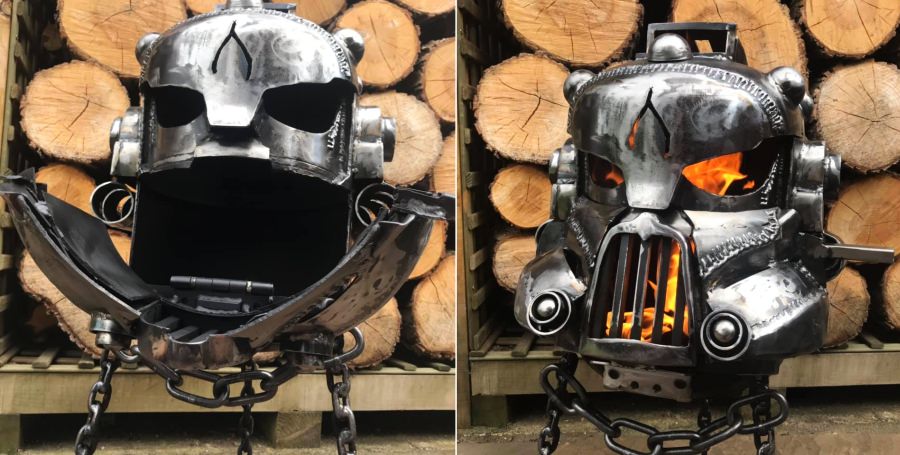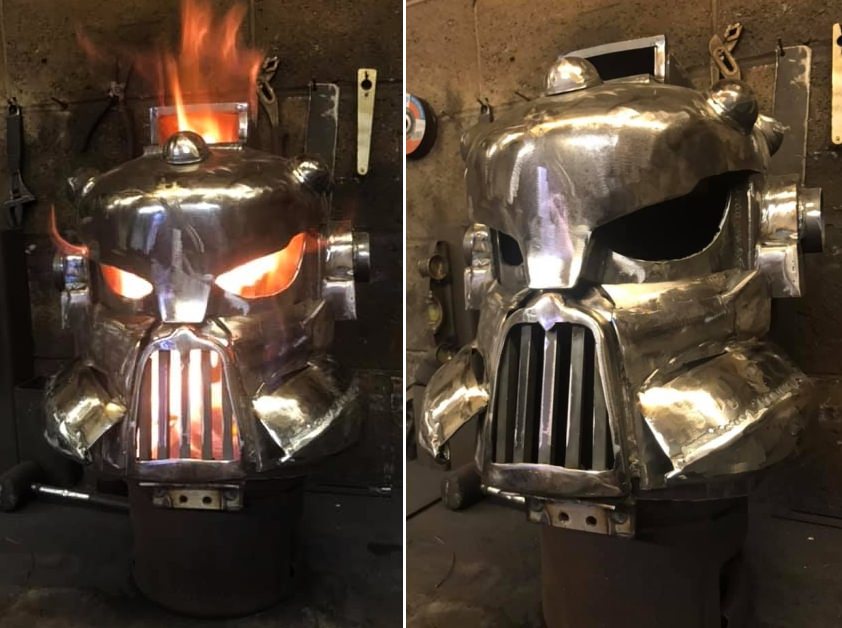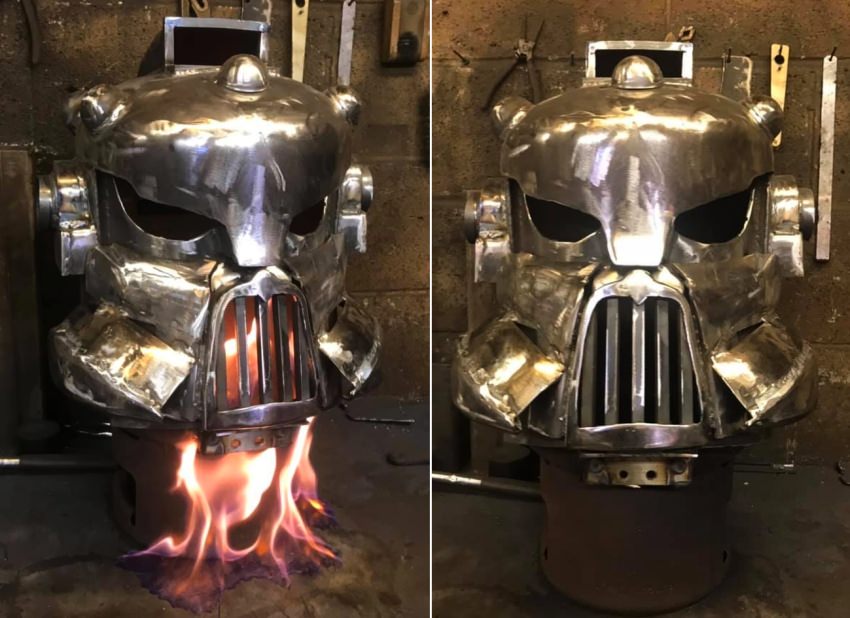 Thanks, Alex Dodson for the valuable information and images of this build.