Halloween is almost here and people have started carving pumpkins in order to decorate their homes. Although this tradition is old and widely popular, there are folks who don't enjoy the process much. Carving pumpkins can get messy with all the pulp and seeds splattered on the kitchen counter, floor and clothes. Therefore, Target has brought its no-carve pumpkin decoration kits and the icing on the cake is that it features your favorite Disney characters. It really sounds magical!
Target has launched its no-carve pumpkin decoration kits with durable tools and push-ins. No mess and no fuss. You don't have to run to stores to get pumpkins and help your kids in carving them. All you need to do is, paint a pumpkin and order a Disney inspired no-carve pumpkin decoration kit from Target for $10. Or if you want, you can order all seven of them and insert the push-ins. Tada your unique jack-o-lanterns are ready dressed as your favorite characters from Disney.
This Halloween is going to be so magical with Target's Disney inspired pumpkin kits that need no carving. Hope you are ready to order.
Also Read: 15+ Ways to Make Halloween Pumpkin from Different Materials
Decorate with Disney's Vampirina, not spooky but good enough to give kids a festive vibe.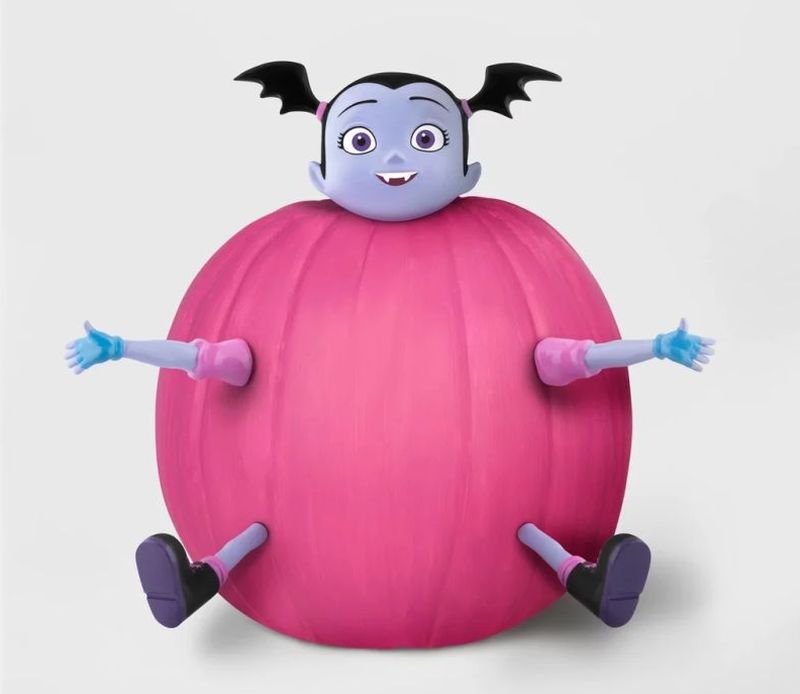 Or you could decorate with the oldest member of the Disney family. Take home Minnie dressed as a witch and Mickey as a vampire. What? It's Halloween. They can dress up in fancy costumes too.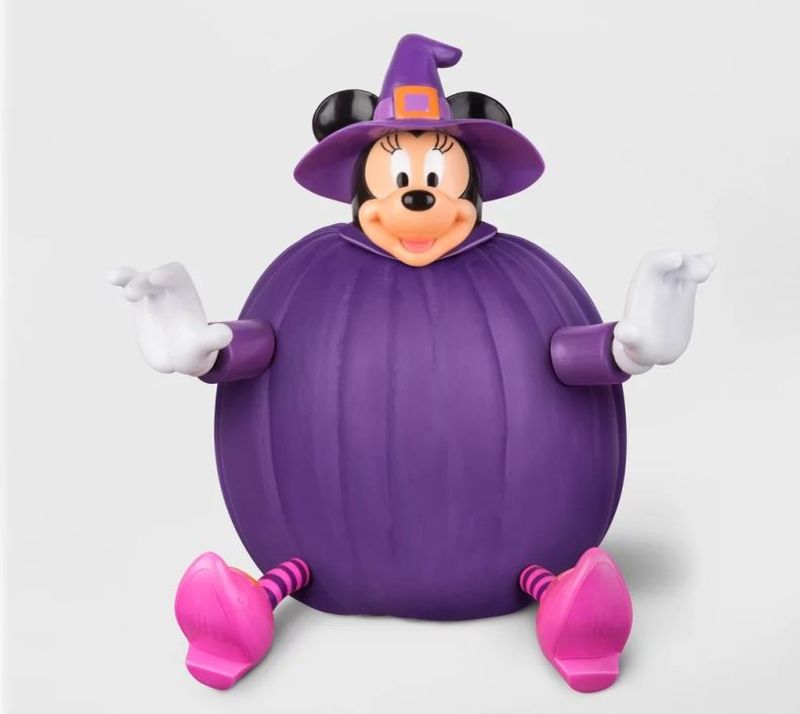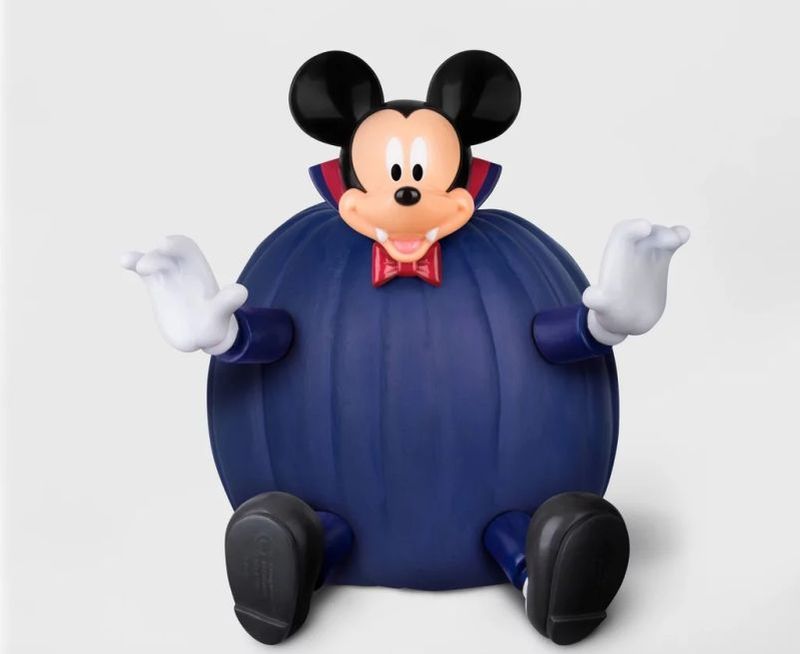 The cowboy buddy, Woody from Toy Story can be a good way up in the festive season.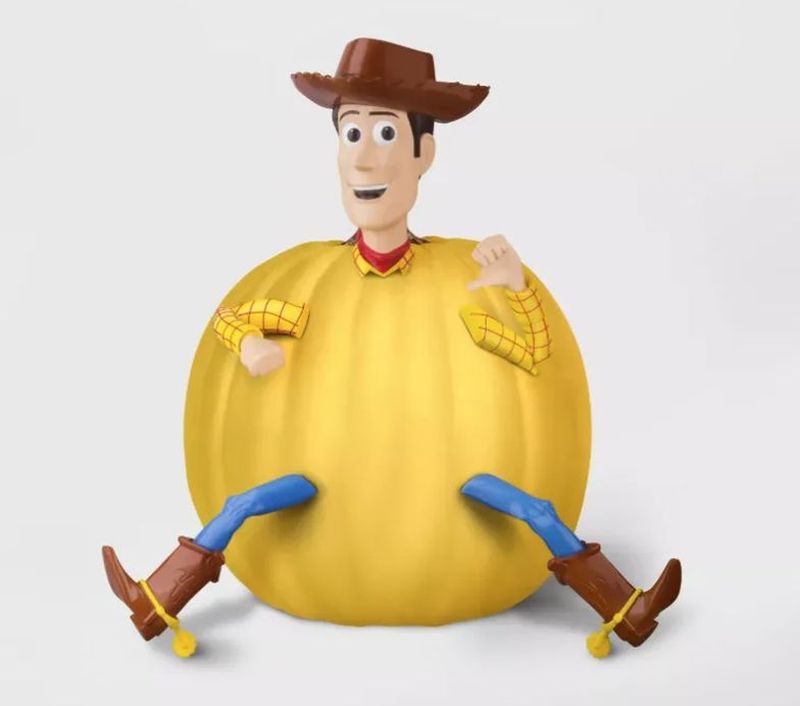 Surprise your little princess with Cinderella no-carve pumpkin kit. Paint a pumpkin in that beautiful pale blue hue and transform it with tools from Target into a carriage. Your princess' ride is ready to take her to the ball. Ah! Fairy tales are just amazing.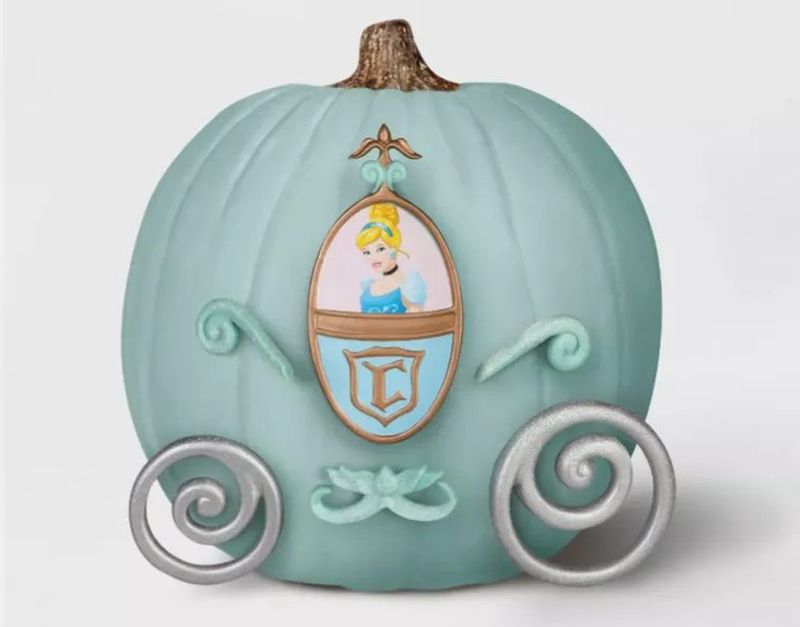 Since it's Halloween, why don't we take a ride to the Halloween Town from The Nightmare Before Christmas? The Skellingtons must be waiting to celebrate the holiday with you. Take home both Jack and Sally Skellignton from your favorite childhood movie.