LG introduced the first-ever foldable TV at CES 2019, paving the way for a new era of display technology. Then C SEED rose to the challenge revealing the world's first foldable outdoor TV for the rich and famous. Now, TCL is turning eyeballs with its version of a flexible OLED display that's humungous. Touted as the world's first 65-inch 8K ink-jet printing flexible OLED display, this TV is in a league of its own.
The technology company focused on bringing innovative display tech to the masses unveiled more than 30 products and technologies to the world at the Display Week 2023 held in Los Angeles, California. For now, we concentrate our gaze on the 8K resolution OLED foldable screen display based on ink-jet printing technology. This is TCL's one-off display with a high resolution of 7680 x 4320 pixels and an impressive refresh rate of 120Hz for watching high-octane content with maximum clarity.
Display screen on this 65-inch panel employs IGZO TFT backplane technology in conjunction with ultra-high-precision ink-jet printing technology for a mind-boggling 33 million pixels per frame. The form factor is also an impending advantage here since the display is ultra-thin and made from a high-strength flexible module. This gives it the advantage of a bending radius of less than R25mm and the ability to undergo 100,000 bends before it shows any signs of physical abnormality.
To top it all, the OLED TV folds in half and lowers down into a small table to be then protected by a glass panel. The application, well, TCL is pitching it as a coffee table with a display underneath.
This will instantly revive memories of the Microsoft Surface Table (later known as PixelSense) but is this prototype by TCL anywhere near practical? From what we can comprehend, the viewing angles are going to be far than optimal for viewing. Another predicament is the positioning of this configuration which will most likely be stacked against the wall.
Giving this stunning piece of technology the due benefit of the doubt, we can presume TCL will evolve the display into a piece of desirable accessory for a home, which is more than just a flashy fad that you get over in a couple of days.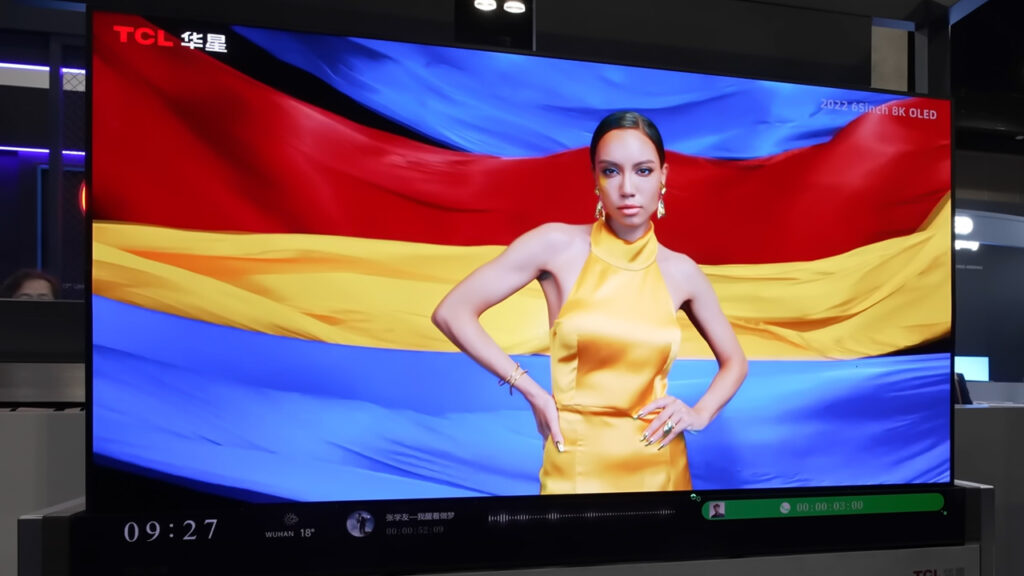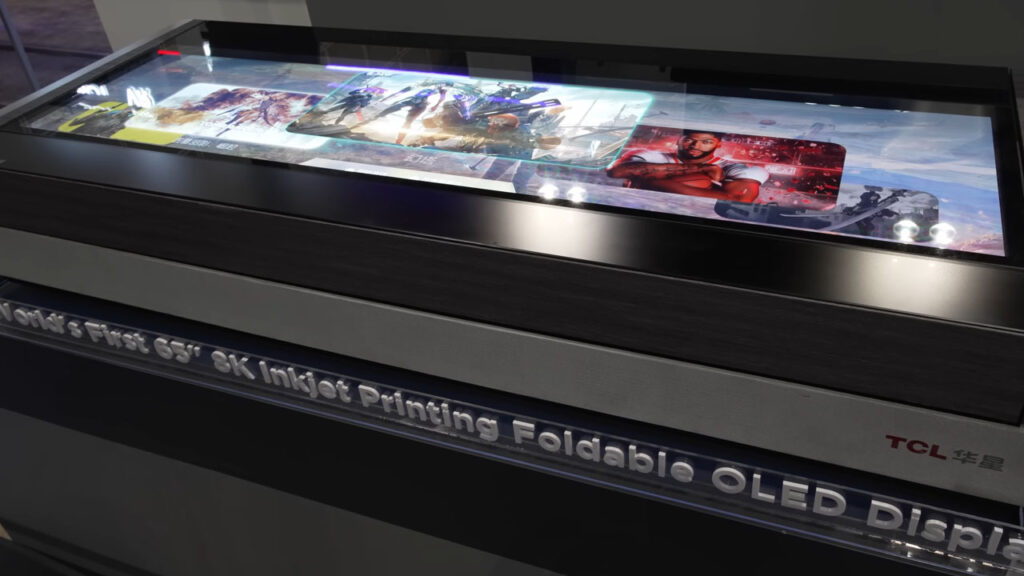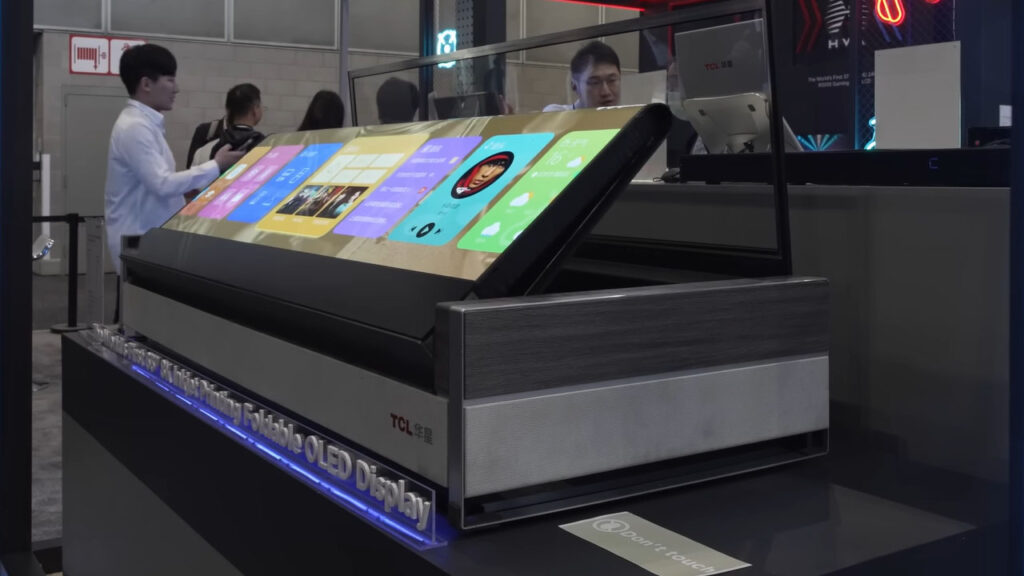 Via: PRNewswire