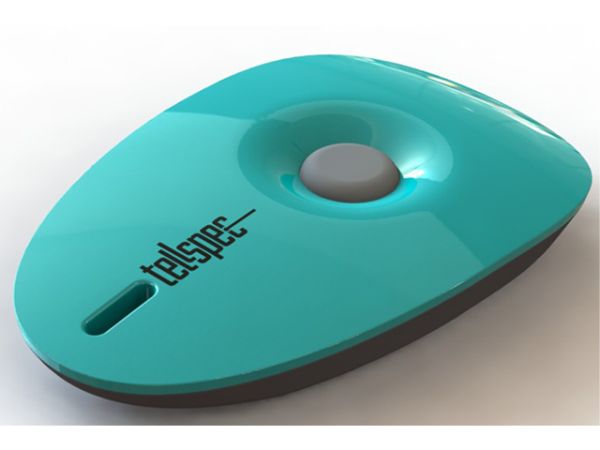 It seems as if a great many parameters in this world relating to our daily lives can be 'sensed' through electronic gadgets. Yesterday, we talked about Fliwer, a collective plant sensor; and now, we have come across Tellspec, crowd funded a device that can easily show you the number of calories in your food by just using its scanning sensor. Working in tandem with its smartphone app, the product is basically a hand held contraption which also incorporates a spectrometer. In this regard, the function of the Tellspec is not just limited to showing you the calories of the food, but also the chemical compounds and the allergens present in the food.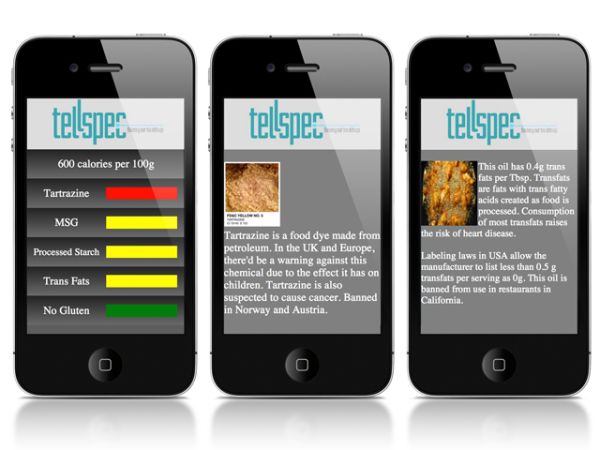 According to Tellspec's designers, the working scope of the device entails three stages. The first stage comprises of the sensing part, when you are required aim the scanner at the food and then press the top button after it beeps. The second stage involves the analysis of the food item by utilizing Tellspec's special algorithm and then sending the compiled data to your smartphone. The third and final stage entails viewing this info on the app screen. As we can see from the images, the food constituents (which includes allergens, chemicals, nutrients, calories and ingredients) are displayed in an orderly manner in different slabs.
The primary advantages of the Tellspec are obviously related to your transparent knowledge about the calories and the harmful chemicals present in the consumed food. However, beyond the realm of dieting and keeping healthy, the device also showcases its improved usability with an easy scanning process that holds its own even through plastic and glass covered surfaces.
For more details, please check the product's Indiegogo page.