Humans are a threat to nature as they are the biggest contributors to deforestation as well as pollution. With a hope to bring us closer to nature, designer Xiao Xiang of Chinese furniture brand Ziihome has introduced its new TENG rattan chairs that mimic various forms found in nature.
The series comprises two rocking chairs in two sizes and a leisure chair – all featuring clean lines, minimal curves, and thick rattles. Made from pure rattan, these furniture pieces combine traditional handicrafts with modern aesthetics and production technology.
The big rocking chair with minimal lines from the side is inspired by the dynamics of flying birds while the leisure chair and the small rocking chair draw inspiration from the traditional Chinese furniture.
Also Read: Jinyeong Yeon Turns Industrial Ducts Into Unique Chairs
The smaller rattan rocking chair is intended for kids who can carry it around the home easily. These rustic furniture pieces are perfect to introduce wooden elegance to any space.
The Ziihome TENG rattan chairs are designed to be comfortable and promote leisure moments. They can be used both inside and outside the house.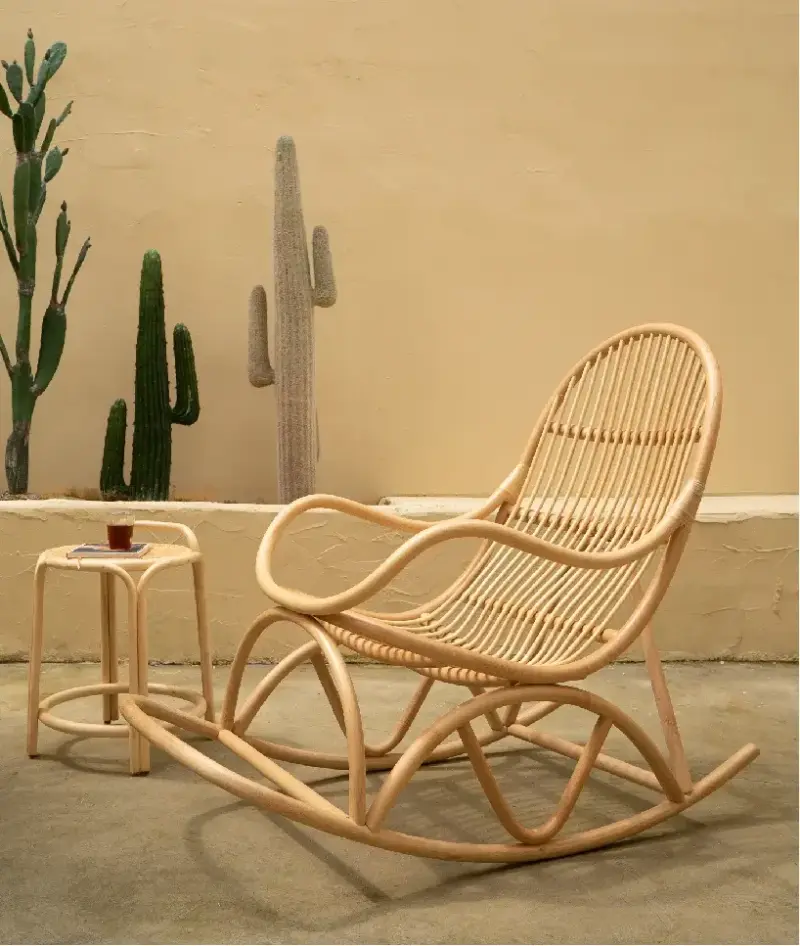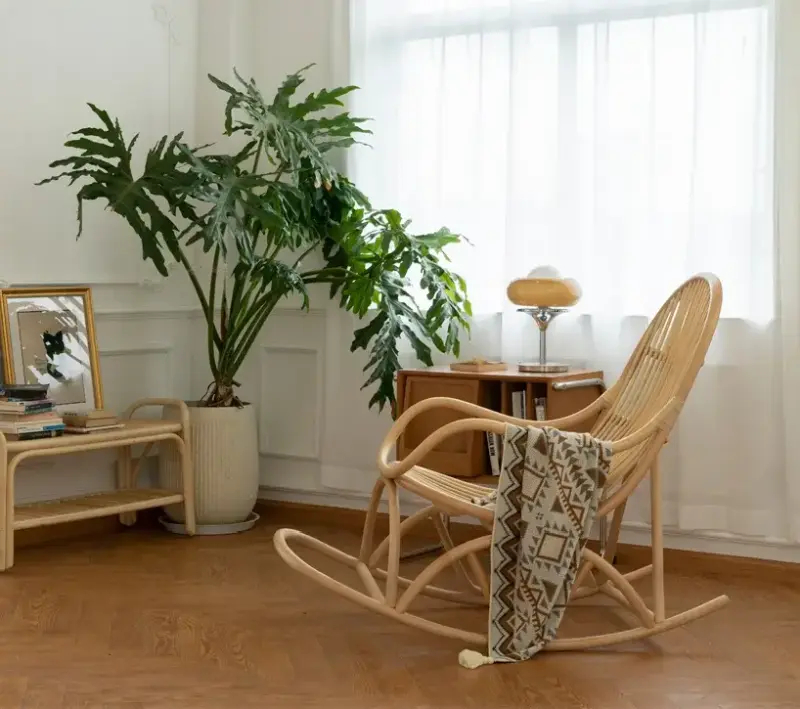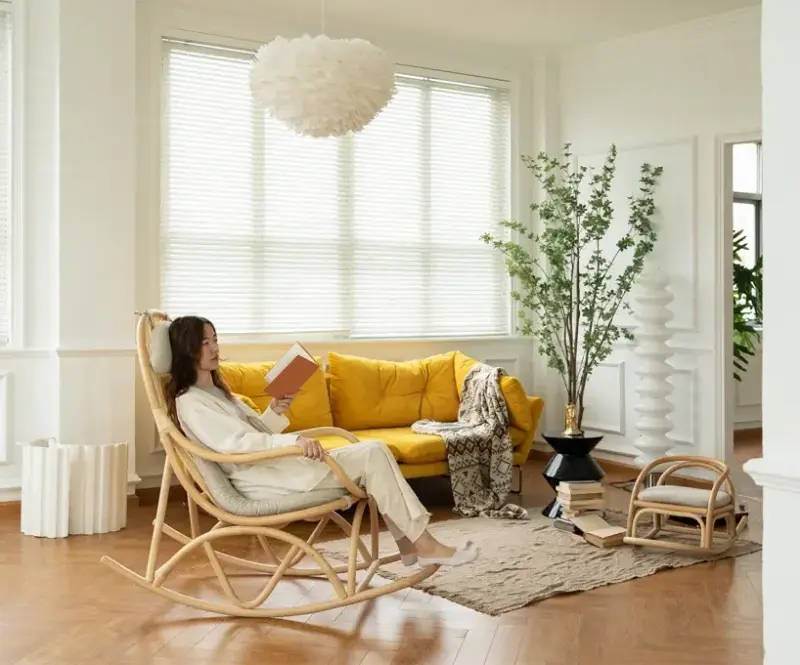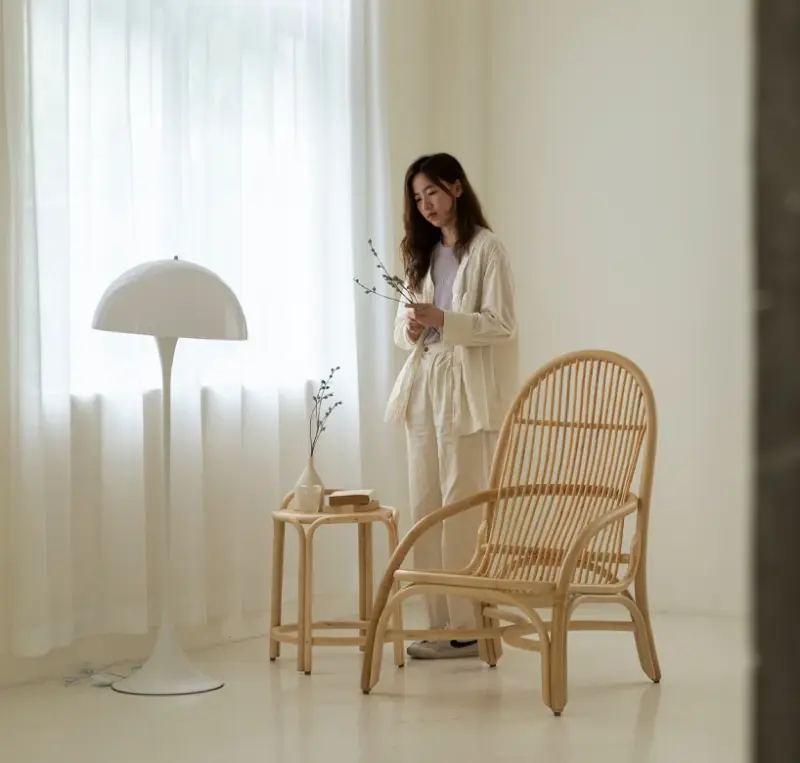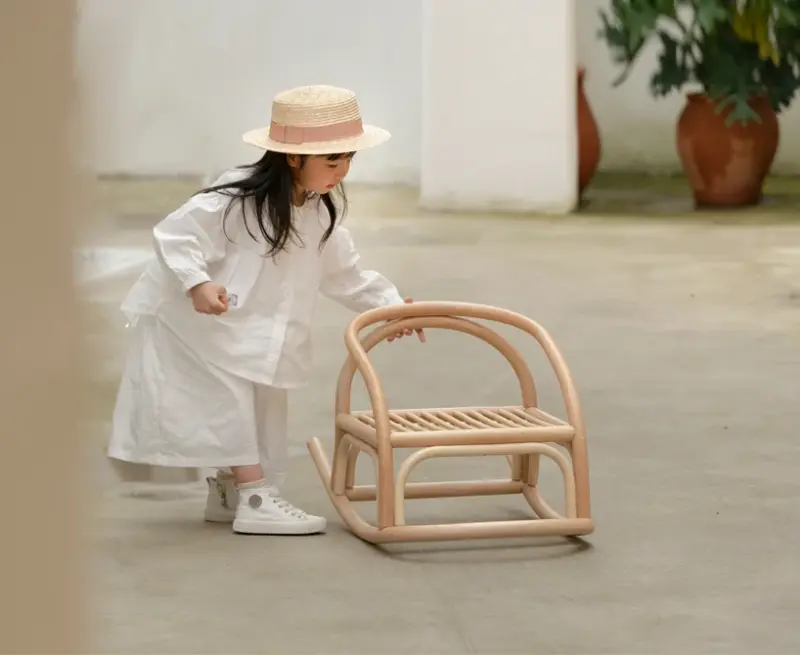 Via: designboom