Solar energy is fast becoming one of the most preferred choices when it comes to alternative sources of power. Demand for electricity continues to increase, along with the need for more sustainable solutions because of the increasing population. It is also proportional to the speed of environmental deterioration. That's why manufacturers of solar technology are coming up with ways to make the adoption of solar power more attractive to the general public.
Even companies that are not inherently making solar power products have also come up with their versions of solar-powered solutions. Tesla has spiked up to the scene in the last few years with its energy-efficient solutions which harness the power of renewable energy. Now, they have shifted a greater focus to products like the Tesla Powerwall and Solar Roof.
What is Tesla Powerwall
The Powerwall is a rechargeable Lithium-Ion battery (energy storage solution) for homes manufactured by Tesla. With the help of Tesla Powerwall, a home can run independent of standard electricity sources, virtually off the grid. You can store enough energy that lasts for a day and night usage of light bulbs, appliances, and ACs. Any excess energy that's produced during the day is sent back to the grid which earns you credit.
How Powerwall Works
It is basically a rechargeable battery pack for home solar panel installations. Specifically, it contains a Lithium-Ion battery with liquid thermal control. Powerwall is ideal for storing energy produced by solar panels during the day so that it can be used during the night or anytime there is a power interruption.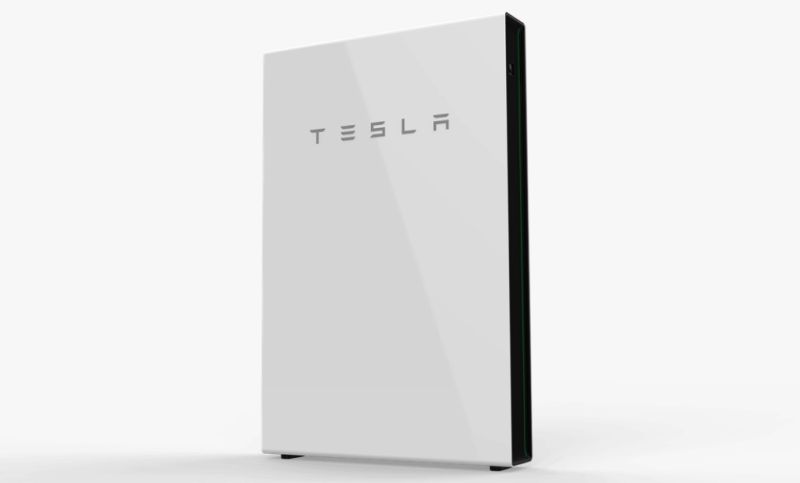 The Hardware
Powerwall is essentially a system of Powerwall battery, solar inverter, utility meter and Backup Gateway which provides energy monitoring and management. The Backup Gateway controls grid connection and communicates with the Powerwall for disconnecting from the grid in an event of a power outage and supplying the backup power.
Other than these two main units, it has electrical hardware like circuit breaker panels, electrical disconnects, conduits and junction boxes.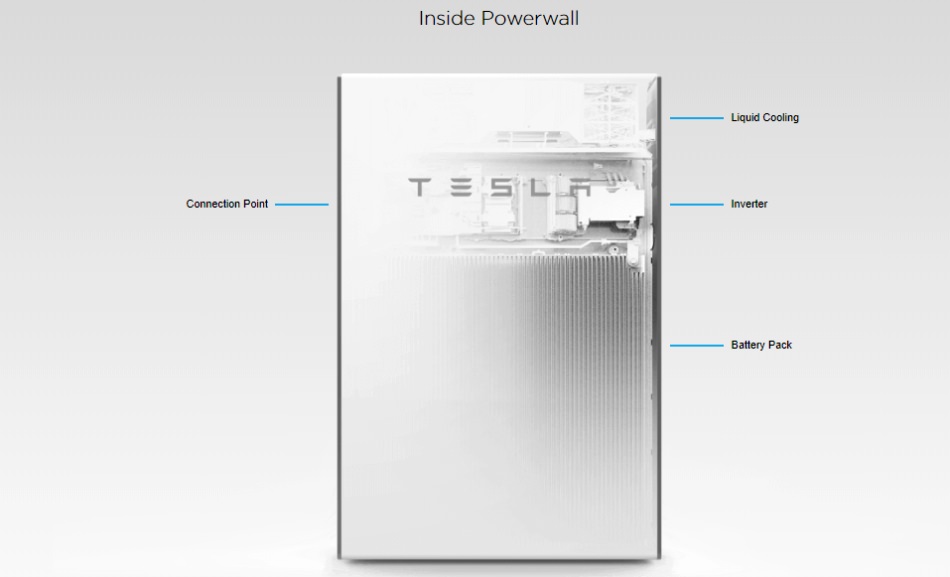 Monitoring Power Usage
The power usage, distribution of power being fed to the household and the solar power being generated during the day can be easily monitored in the Tesla app. This is your control center for changing options like how much power you want to reserve for power outages.
This means once that limit is reached, the Powerwall will stop feeding power and shift it to direct power, either from the solar panels or from the grid.
All the features and Powerwall customization options can be tweaked right from the comforts of your couch. The app also allows you to monitor all the usage statistics to get a better idea about your electricity usage from all the appliances and devices.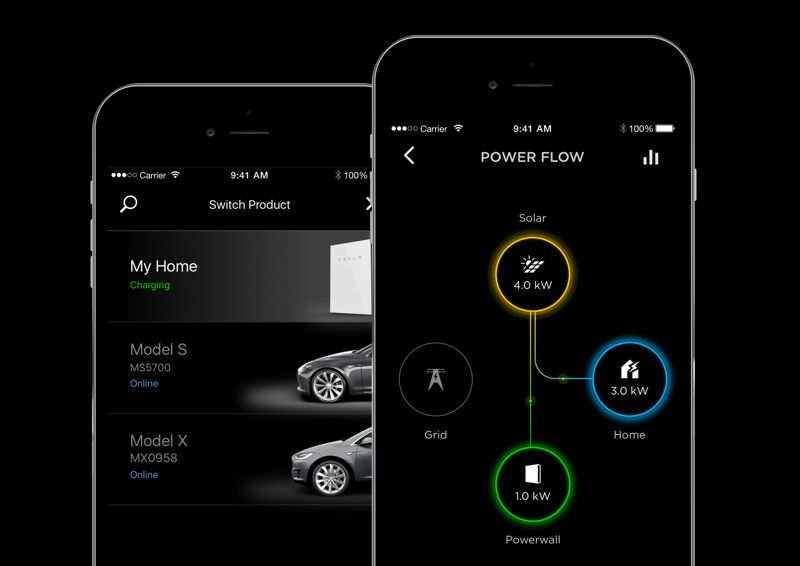 Also Read: Why You Need to Consider Tesla Solar Roof for Your Home
How Much Energy an Average Household Consumes
On an average, a small-sized home in temperate climate consumes around 200 kWh power per month, while a large home in hotter regions uses about 2,000 kWh or even more. If the overall average power usage in the US is calculated, it comes to somewhere around 900 kWh. This is equivalent to 30 kWh per day or to be more precise, 1.25 kWh per hour.
How Much Solar Power is Sufficient
The amount of energy needed to run a household 24×7 on solar power alone is dependent on many factors. They include – the amount of sunshine in your area. For example, a house in Phoenix will have more peak sunlight hours as compared to a home in Seattle. Based on this, the number of solar panels needed to produce the energy is determined.
Tesla Powerwall Specs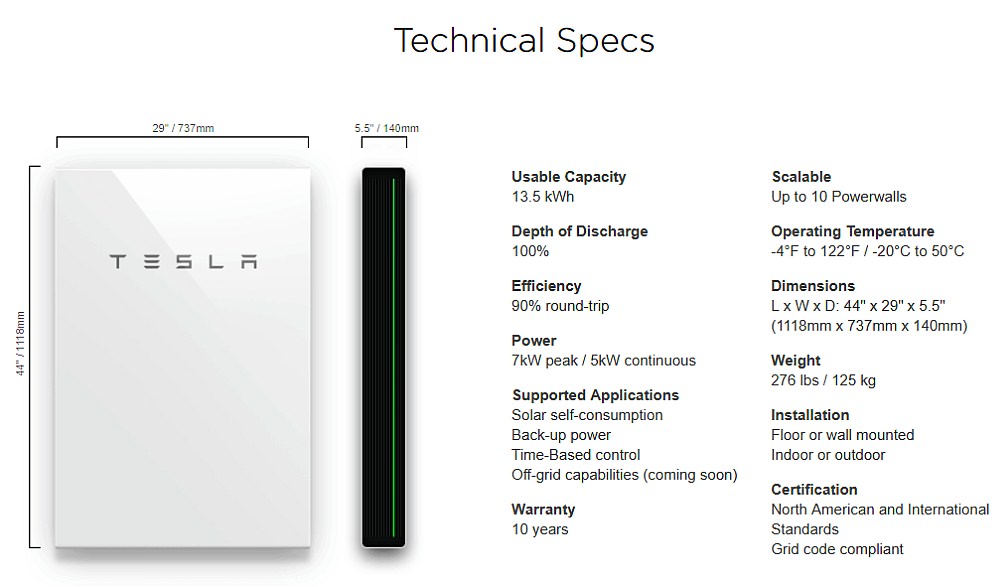 Capacity
The newer model – Powerwall 2.0 has a peak power output capacity of 7 kWh and a continuous power output of 5 kWh. The daily usable capacity for a daily cycle is 13 kWh. This means you'll need two Powerwalls installed in your home to power your home solely on solar power in hot regions where ACs have to be operated.
How Long Does Powerwall Last During an Outage
In the best-case scenario when the Powerwall battery is charged to the fullest, it provides 13.5 kWh of electricity. Now, how much this backup will last depends on the usage.
Let's take a scenario – you are keeping the lights on, using the fridge, air conditioner, toaster, brewing coffee, taking a shower, washing/drying clothes, vacuum cleaning the home, doing the dishes, charging your phone/laptop and using the WiFi during an outage. For this set of usage, Powerwall will provide you with approximately 16 hours of backup. That should get you through a day.
If you use the power more judiciously by doing only the things that are important, you should bank on the backup of around 20 hours. Since air conditioners use most of the power, the backup shoots to around one day and 5 hours when it is turned off or not in use.
If you have solar panels installed and connected to the Powerwall, it will charge them during the day and on an average, an outage of seven days is what you can easily get through without interruption.
Powerwall Lifespan
Currently, Tesla promises a warranty of 10 years for the Powerwall 2.0 with compliance to North American and International standards. The 10-year warranty covers defects for unlimited cycles of usage which is a lucrative selling point as some of the other competitors like Sonnen eco are offering a 10-year warranty for 10,000 cycles of usage.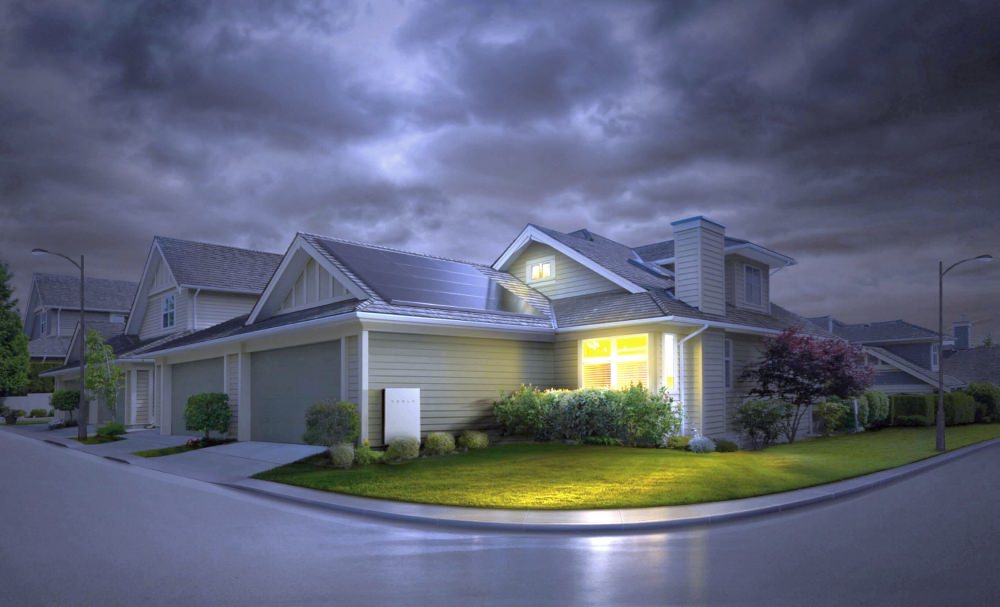 Cost of Investing in Solar Panels and Tesla Powerwall
It is a known fact the initial cost of investing in solar panel installation can be a significant amount. Homeowners are often advised to compare quotes from different solar companies to find the best fit for their use. It is also important to choose the right type of solar panels you want to install in your home. These days, there are various styles and designs for solar panels.
You should know the energy requirement of your home. This will be a primary factor in making a decision on whether solar energy is best for you. Remember that in the long run, your initial investment in solar panels can give you a considerable return. Nevertheless, it is still best to do your research before making a decision on having solar panels installed in your home.
How Much Does the Tesla Powerwall Cost
The latest model of Tesla Powerwall, the Tesla Powerwall 2.0.0 has double the storage capacity of its predecessor. This continuous power solution currently costs $5,900 which does not include the installation fee and cost of materials and equipment used. To be safe, you should be prepared to add anywhere between $1,500 – $2,000 to the basic Powerwall unit cost. Which means you'll have to shell out roughly $8,000.
Installation Time and First Use
Under normal circumstances, the Powerwall installation takes around a full day. This depends on the size of the power system and the electrical work required on site. During this time, the power to your home will be turned off for a minimum of four hours or more.
After installation of the Powerwall system, your utility company will provide Permission to Operate (PTO) certificate. The system will become operational only after acquiring the PTO certificate.
Where To Buy Powerwall
Tesla has partnered with Home Depot to sell its Powerwall and solar roof products directly to consumers. To enhance the buying experience, Tesla has deployed its own employees at Home Depot locations to tout benefits of the renewable energy system.
Update: Tesla is ending its partnership with Home Depot and will remove its branded kiosks from as many as 800  stores across the U.S. by the end of this year. This comes after Tesla CEO Elon Musk sent an email to his employees about a broader restructuring of the company. Tesla will now sell its Powerwall, Powerpack and residential solar energy products via its own stores and website.
You can place your order here.
Tesla Powerwall Alternatives
Battery manufacturing for households and businesses is an open market where stakes are quite high. Tesla has quite a few upcoming competitors to fight if it wants to sustain exponential growth for the Powerwall units in the market. Here are some Tesla Powerwall alternatives that are doing reasonably well in this very segment, and could pose a threat to the battery giant in the coming years.
Sonnen eco
Manufactured by energy storage company sonnenBatterie, the Sonnen eco is a home battery designed to work with solar panel systems. It comes in a configuration of as low as 4 kWh and goes up to 16 kWh in 2 kWh increments. Sonnen eco comes at a base price of $9,950 for the 4 kWh model which is indeed costlier than Powerwall.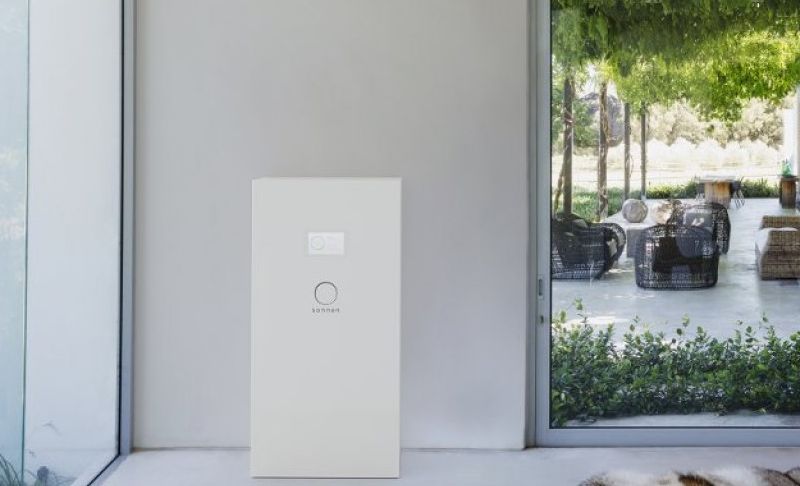 LG Chem RESU ESS
Another player in this market is LG with the Chem RESU Energy Storage Systems specially designed for households. The battery is good at holding solar power generated during the daytime and using it for powering electrical appliances, lights, and air conditioners. The battery comes in varying usable capacity options ranging from 2.9 kWh to 12.4 kWh. The price of the battery system ranges from $6,000 to $7,000 with installation and inverter cost extra. LG promises a 10-year warranty at 60% battery capacity for any hardware defects.
Pika Energy Harbor
One of the highest capacity battery systems for residential locations, the Pika Energy's Harbor smart battery provides 17.1 kWh of backup. The energy storage system works best with solar-powered solutions and comes with a 10-year warranty. Harbor provides 10 kWh of instantaneous power backup to ensure your home is never out of power. The smart battery comes at a price tag of $12,000 – $20,000 which is quite high when compared to Powerwall.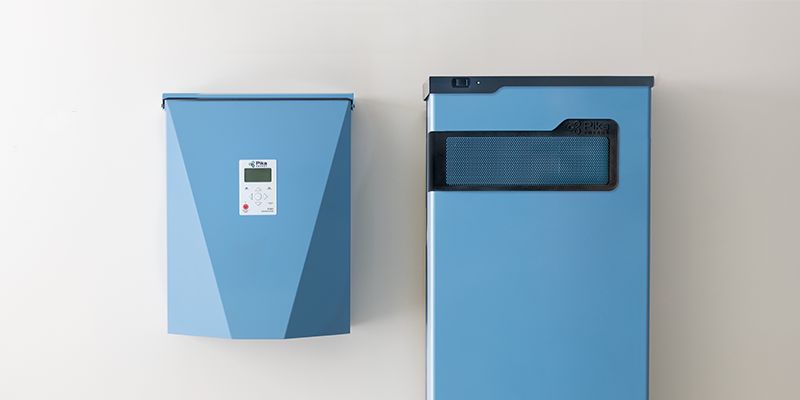 IKEA Home Solar
Promising to create a future where renewable energy is a realistic option of eco-conscious owners, IKEA Group offers a viable alternative for the market leader Tesla. The solar battery storage system comes in three different configurations ranging from £3535 (~ $4,485) to £5250 (~ $6,661) for the installation of solar panels and battery packs having 3.3 kWh and 14 kWh capacity.
Add another £2,935 (~$3,723) for the battery storage system and your off-grid power supply for home is fully functional. This price range will prompt many new time users to go for the IKEA's Home Solar system due to its promise of reliability.