Somewhere adjacent to the mesmerizing Golden Bay of New Zealand, an elongated wooden cabin named 'The Caboose' made by a train enthusiast lies at Peter and Lisa van der Meer's property. The couple has furnished the cabin with rustic furniture pieces, lighting, and other things required for making it a cozy lodge. The couple has listed it as a private accommodation on Airbnb, so it can be rented for spending vacations in tranquil coastal regions of the South Island.
The wooden cabin houses a big queen bed and a single bed in the living room, so a family of four can stay here comfortably. There is an outdoor bathtub, shower, patio, and a private garden with potbelly fires to enjoy the winter nights comfortably. Vintage-style wooden paneled floors, ceiling and big glass windows are other quirky aesthetic features of the tiny cabin.
It is a scenic wooden cottage situated at 5 minutes drive from the Takaka Township in New Zealand. One can book The Caboose for $94.53/night on Airbnb.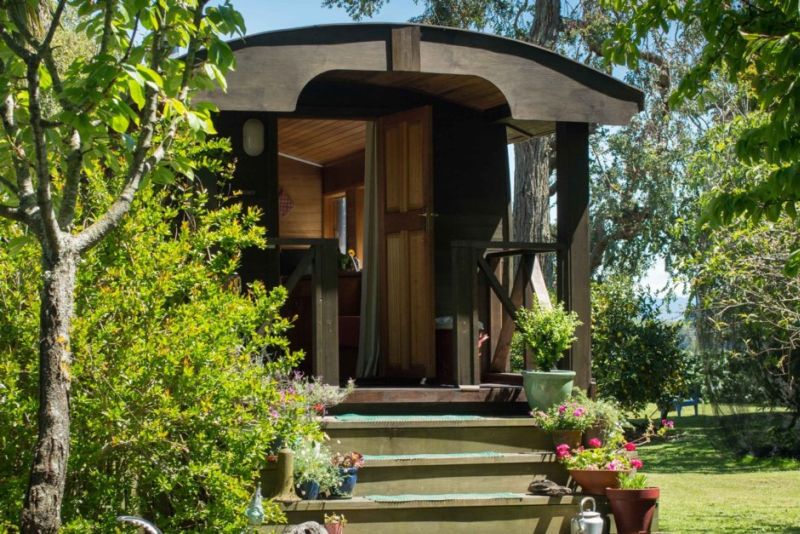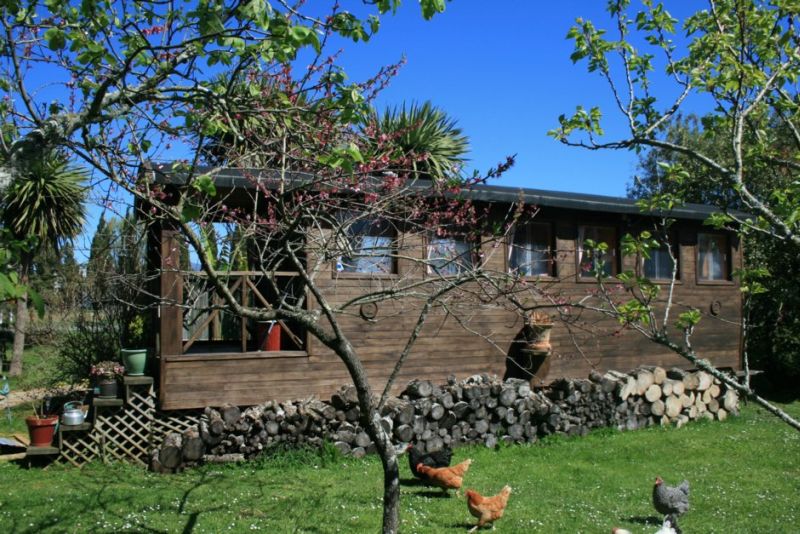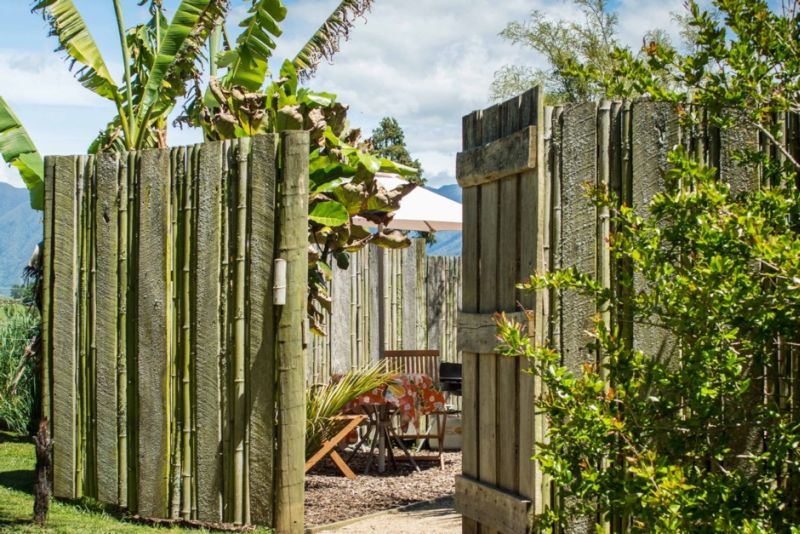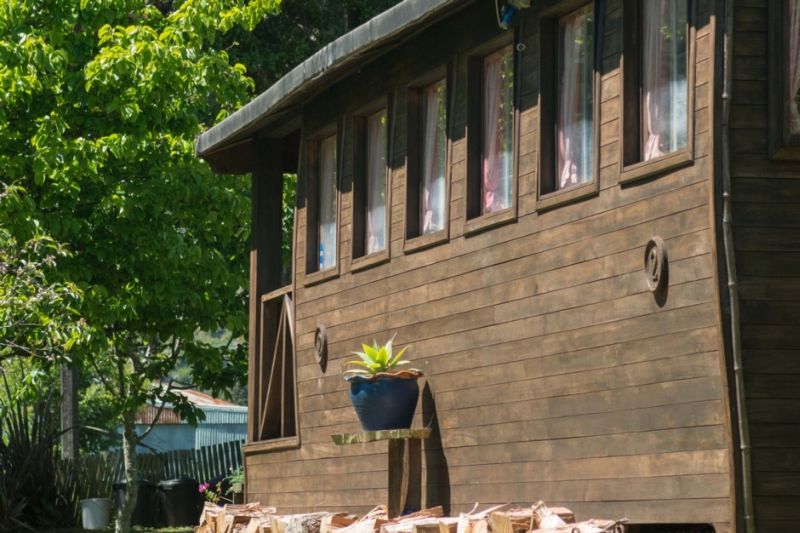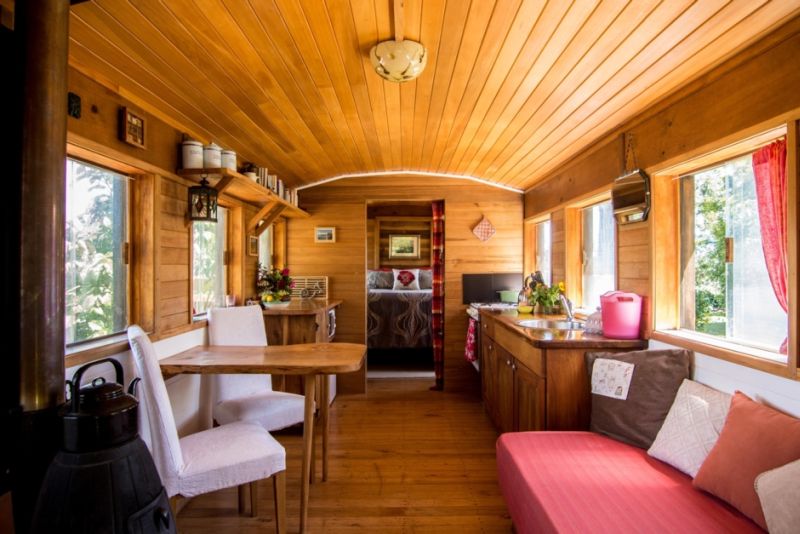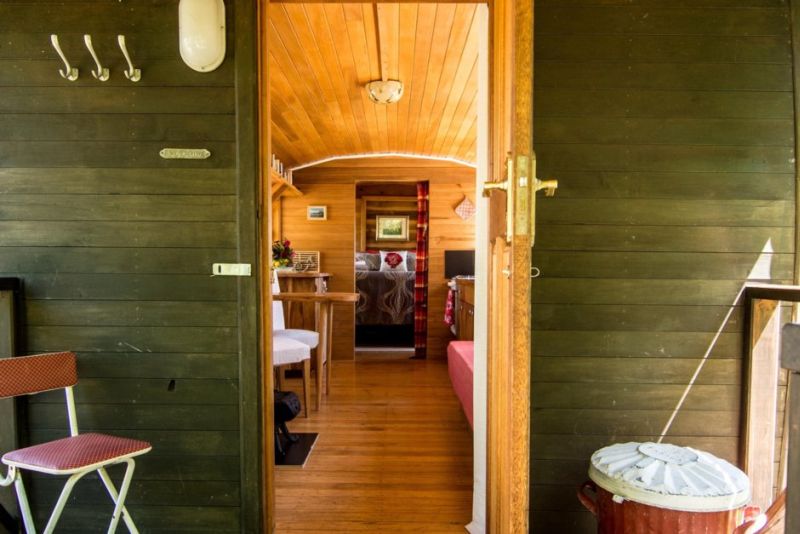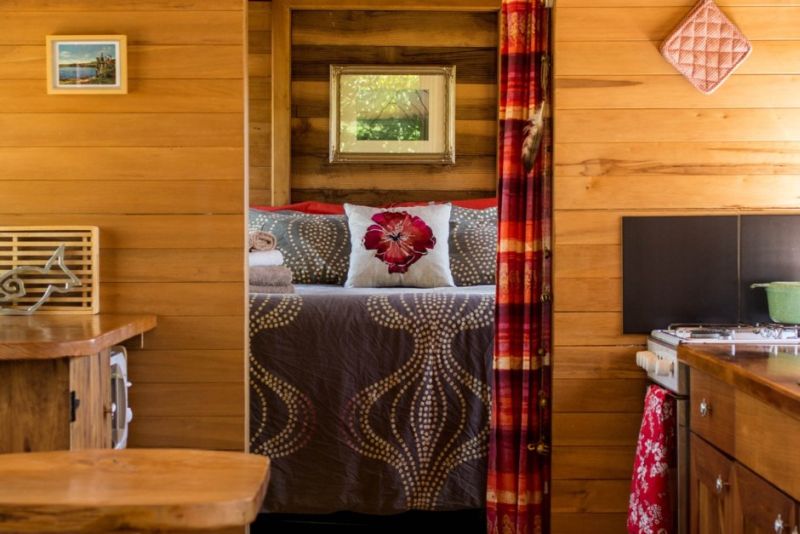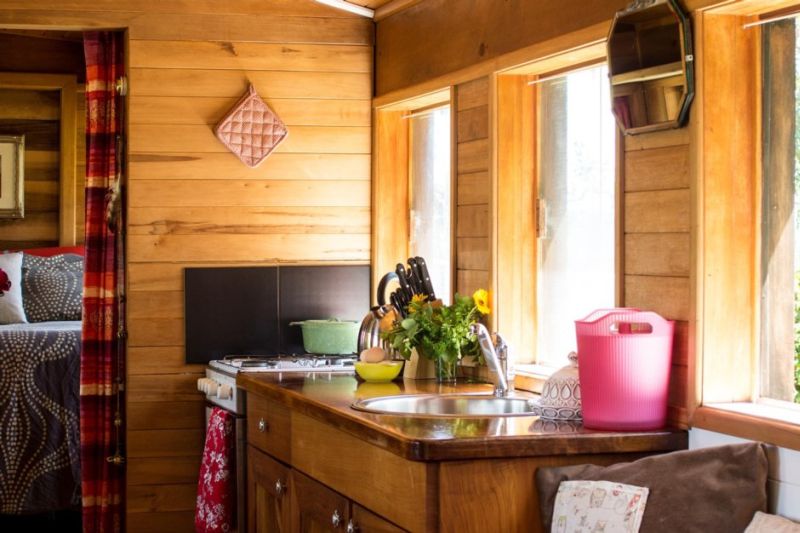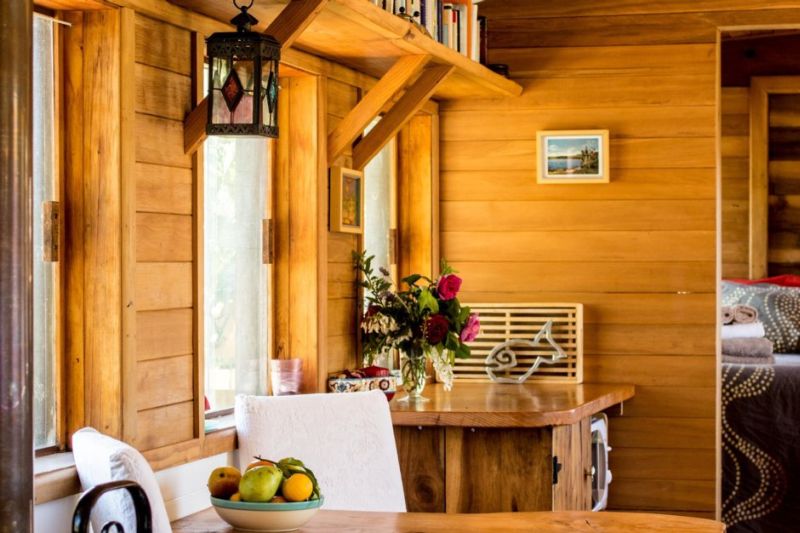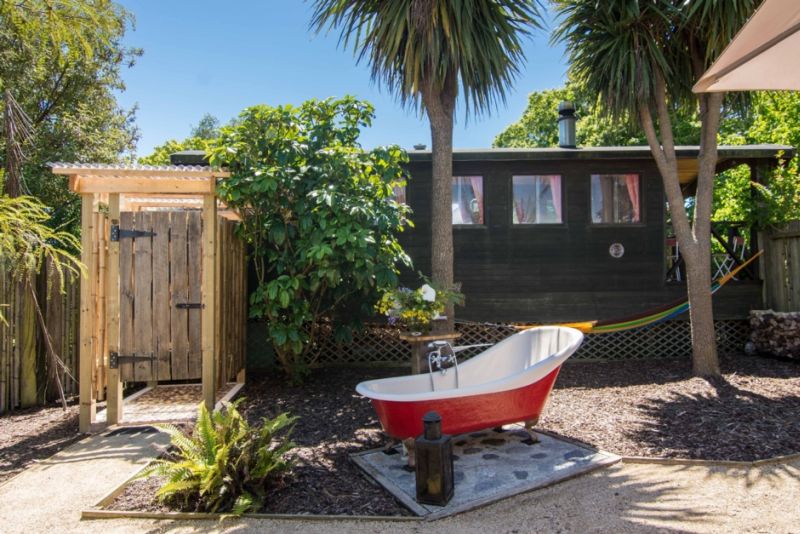 Via: Stuff