Jimmy Landers, the master miniaturist from Huntingburg, Indiana makes amazing architectural miniatures that seem like true works of art. THE SAHLBERG, a 9-room cabinet house is one of his beautiful and intricate creations. This miniature house features exquisitely designed rooms including a three-story grand foyer, a two-story wood-paneled library, a dining room, parlor, master bedroom, and a guest bedroom.
Landers spent nearly two years building The Sahlberg miniature house with help of some talented artisans from around the world. Accessed through curved staircases made from hand-turned spindles and mahogany banisters, the three-story clear stained glass dome created by Barbara Sabia is one of the most highlighting features of the miniature house. The Dome measures 13″ long and 3″wide, along with natural illumination effects by Carl Sahlberg.
The entranceway floor containing over 2000 marble tiles, wood-paneled walls, and double hung doors is highlighted by a stunning 2-tiered brass chandelier. The second floor landing is created with mahogany random wood planked flooring and paneled doors while the top floor has eight sconces which contrast the walls of the grand foyer.
Another highlighting feature of The Sahlberg is the two-story wood-paneled library with floor to ceiling built-in bookcases filled with various books. There are several inset alcoves to hold framed fine art paintings or decorative art on clear shelves. This space has a coffered ceiling with hand-hammered copper panels and hardwood beams accented in black and beveled paneled ceiling on the lower level lined with decorative timbers.
A custom Victorian style two-tiered all brass chandelier with milky white acrylic globes offer a soft yellow glow to the space. There is a spiral staircase with an inlay wood base, brass rod baluster, cherrywood treads with an etched design and a curved hardwood handrail leading to the top level.
Also Read: Inspire Yourself with These Ultra-Realistic Dollhouse Miniatures
Additional library features include a custom Victorian style two-tiered all brass chandelier, vintage framed replica of an 1883 musket made with carved wood and a metal barrel, floor to ceiling stained glass windows with custom-designed crests, a gothic fireplace with a black granite hearth, an ornate cast metal mirror hanging overhead along with several vintage mounted taxidermy.
The miniature cabinet house also has a Dining Room, The Parlor, The Master Bedroom, and The Guest Bedroom. All these spaces are decked with brass lighting fixtures, real mahogany flooring, textured wallpapers, floor to ceiling triple stained glass windows, recessed ceilings with plaster appliques, and ornate fireplaces with granite hearths and gold-trimmed mirrors.
The Sahlberg is a custom carved cherrywood cabinet, created in two parts which include a table with intricate skirting and Eck, Ball front legs, and a top cabinet with removable non-glare glass-paneled doors fitted with tarnished brass hardware.
The builder has used planked flooring and thousands of marble floor tiles to furnish each of the rooms. There are four chandeliers and more than 30 wall sconces to light up the rooms. In addition, there are ten floor-to-ceiling stain glass windows.
Lighting is strategically placed throughout this cabinet house in order to create a combination of both natural and effective lighting effects. Traditional incandescent light bulbs offer a dramatic look while stained glass pieces are lit by a custom lighting panel.
This miniature cabinet house is a piece of art – intricate and beautiful to own. If you want it, The Sahlberg will be available for purchase through Darren Scala. Since it is a masterpiece, it is bound to burn a hole in your pocket.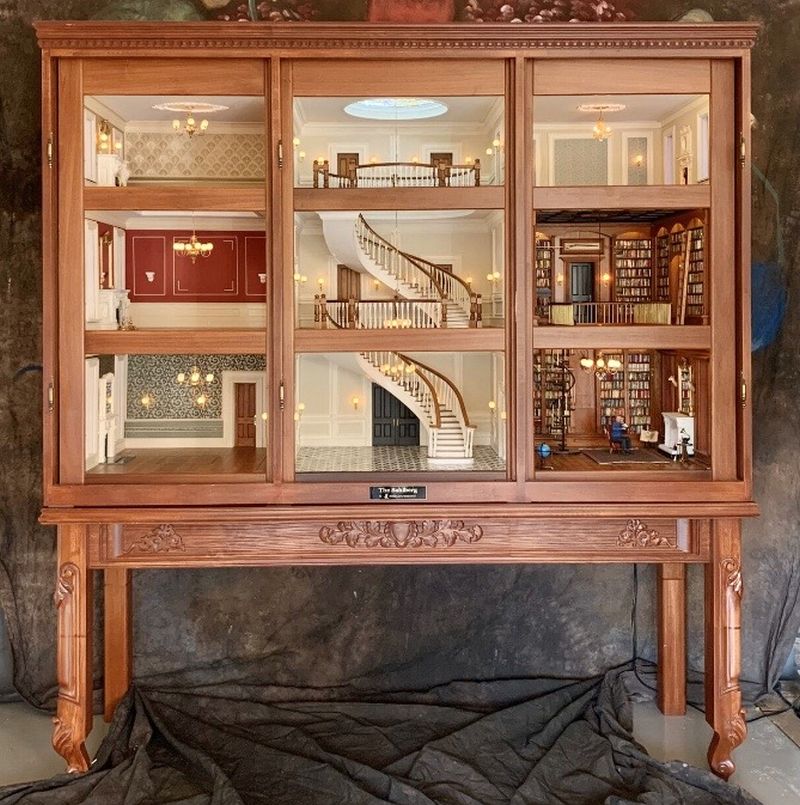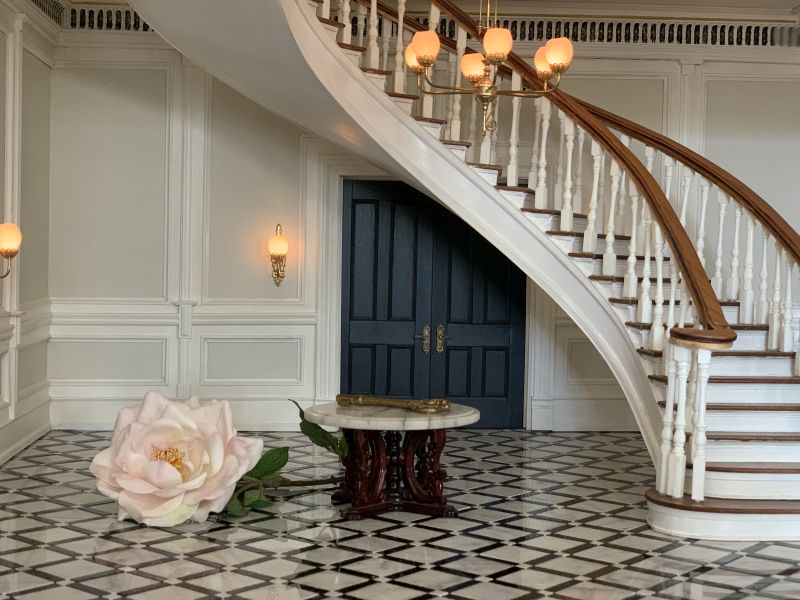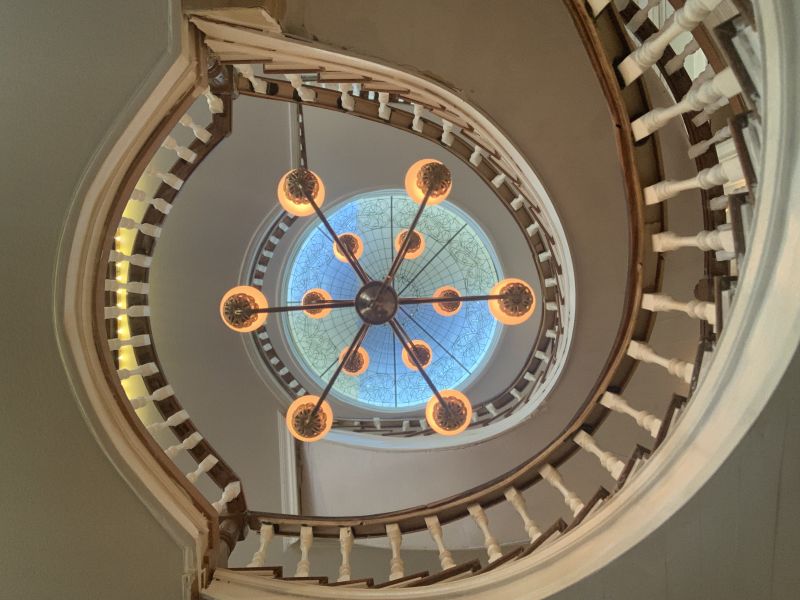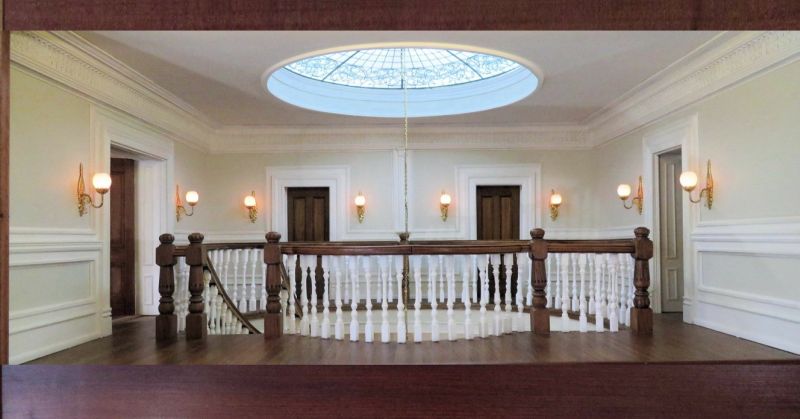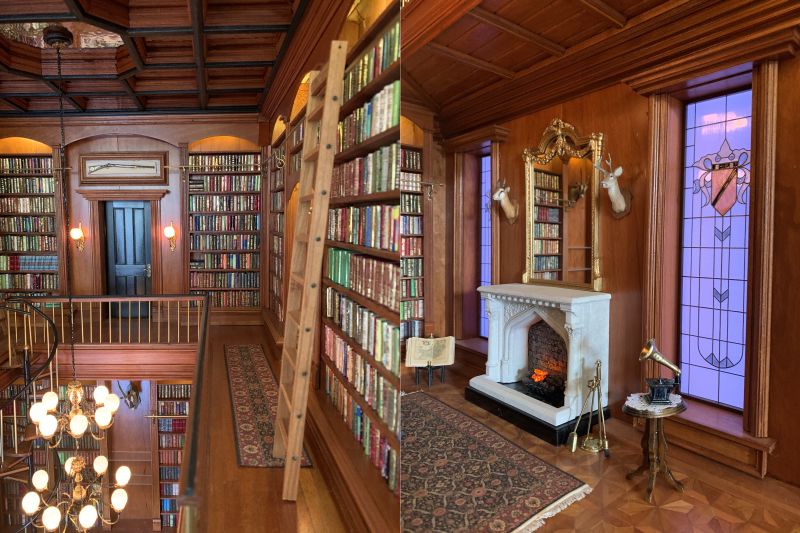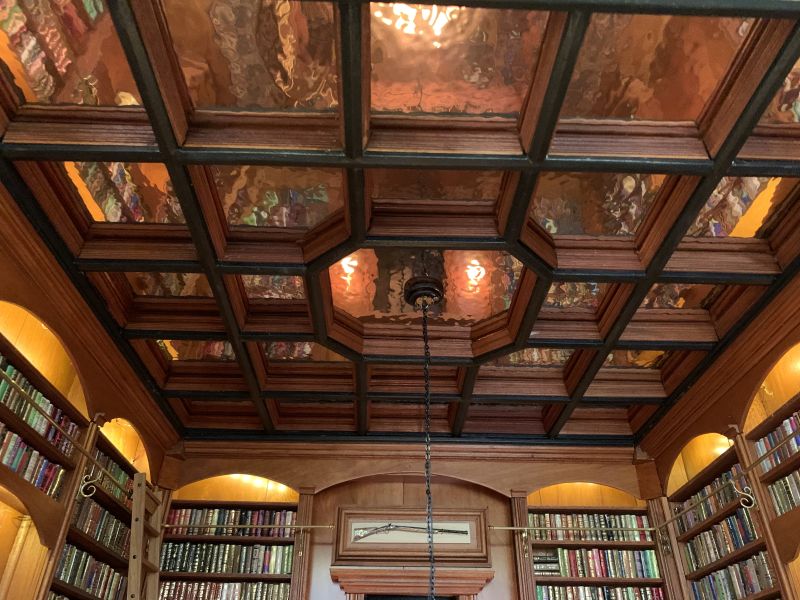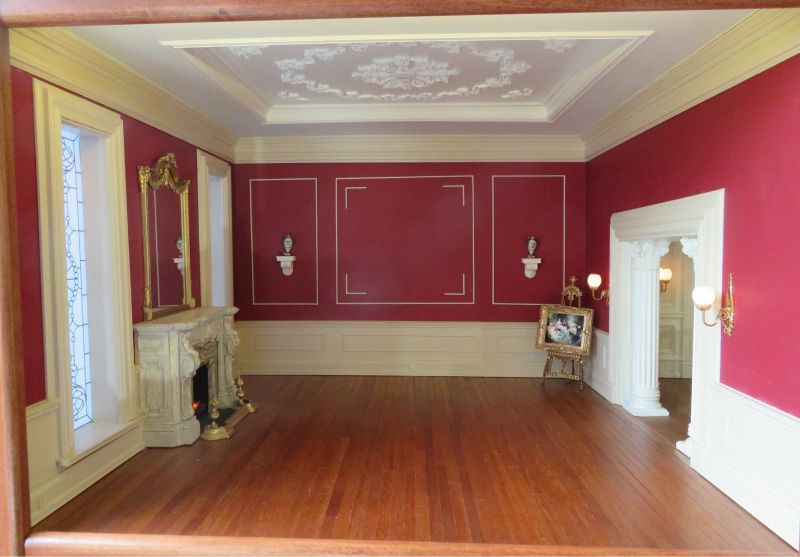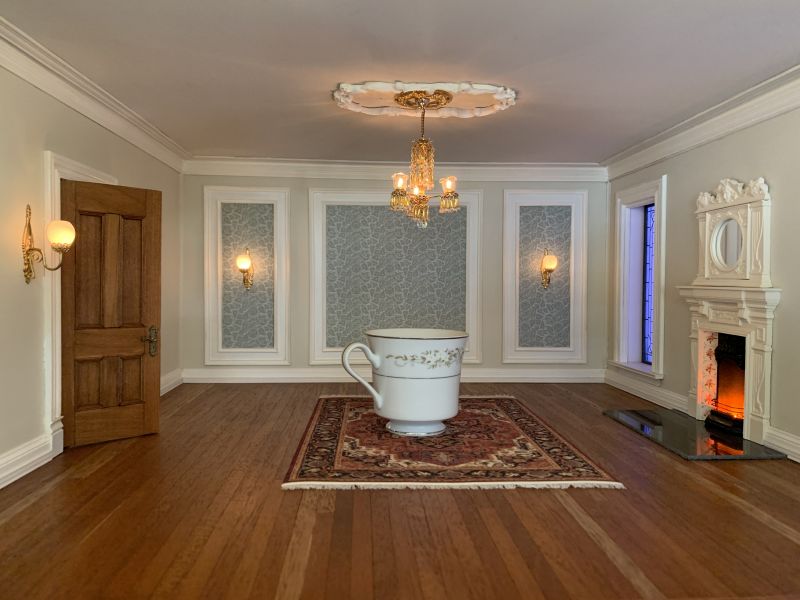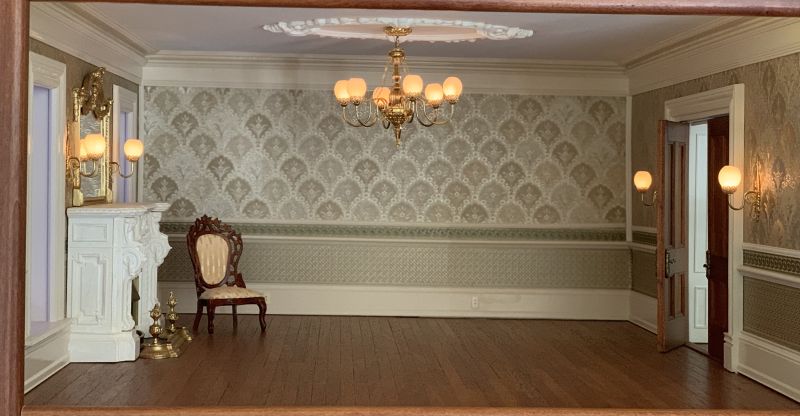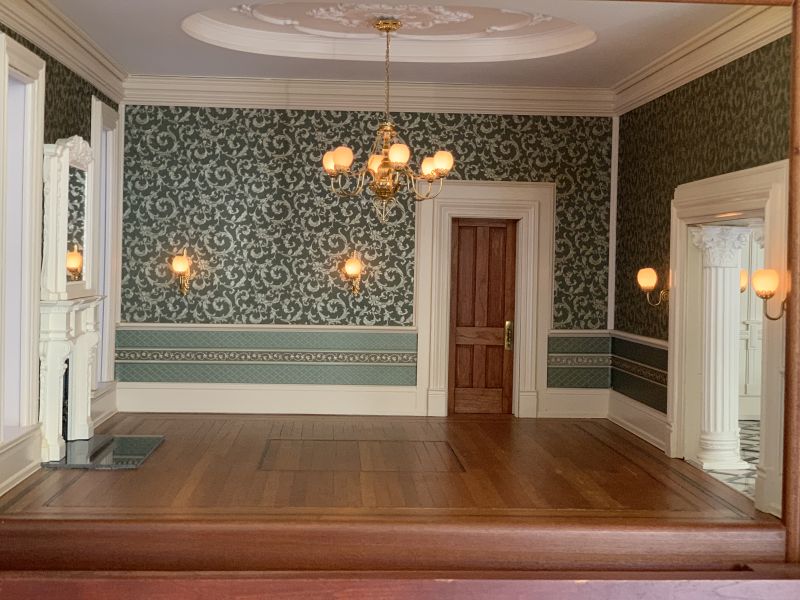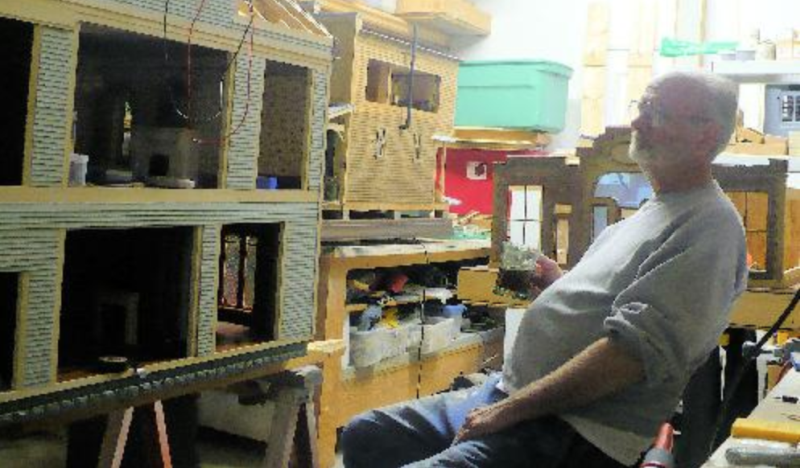 Via: BoredPanda