We feature a lot about interior design and furnishings, but the modular, space-saving home products and accessories are surely amongst one of our favorites. These clever furniture pieces helps you get most out of your small apartment or tiny home, plus serves multiple duties by transforming forms. A sofa bed is a true example of what we are talking about.
Initially it is a functional sofa but can be converted into a bed instantly to create extra sleeping space.
Here we're presenting you with five of the best space-saving sofa beds that are likely to put any transforming furniture to shame. Have a look.
Staple bed by Alexander Seifried
German company Richard Lampert is selling the modular, Staple Bed by Alexander Seifried. It consists of few removable cushions and a frame that can easily stack atop its seating portion to form an elegant sofa. When the seating unit is not required and you need to take a nap, just convert it into a double bed for a comfortable sleep.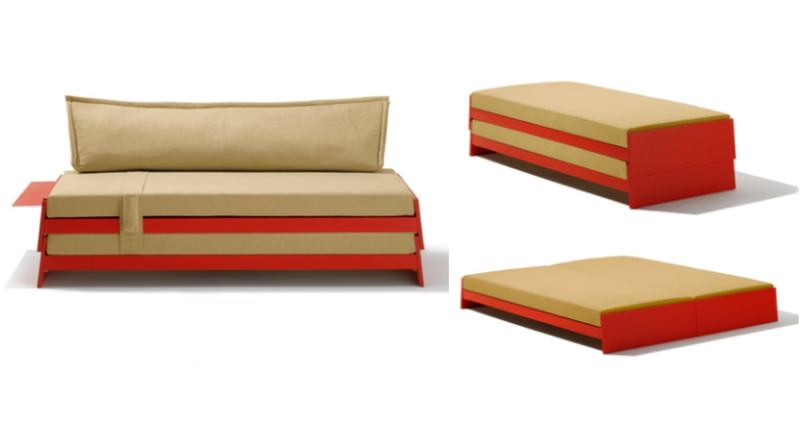 Doc sofa bunk bed
Designer Giulio Manzoni has created this amazing Doc Sofa Bunk Bed that forms convenient two-in one seating system. In daytime it can serve as a comfortable couch in your living room, but at night you can turn it into a cozy bunk bed in mere 12 seconds. So, accommodating extra guests at night will not be an issue for you, if you've got this multipurpose sofa at your place.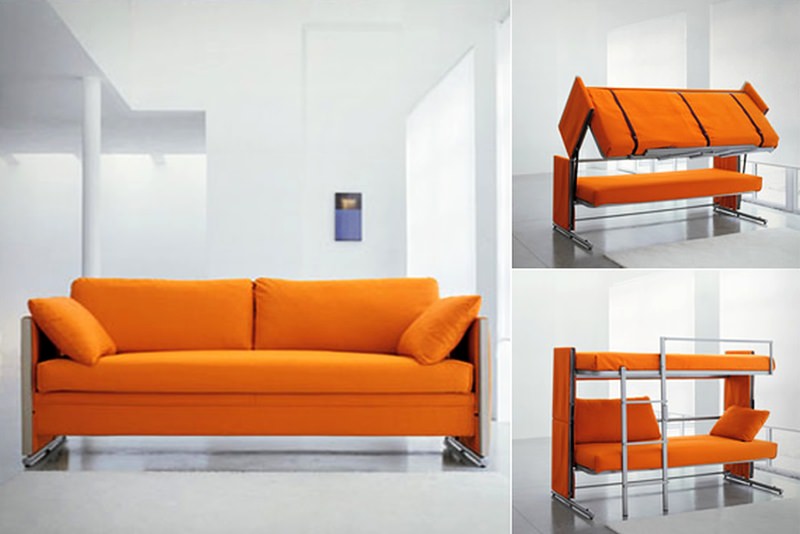 Coupe sofa by Proteas
This is another great sofa design that can be converted into a bunk bed within 14 seconds. All you need to do is, remove the top cushions of the sofa and pull its seating surface. On pulling the seating area will stack up as upper bunk bed, and now you can pull out the second bedding from its base. Now your double-decker bed is ready to accommodate your guests.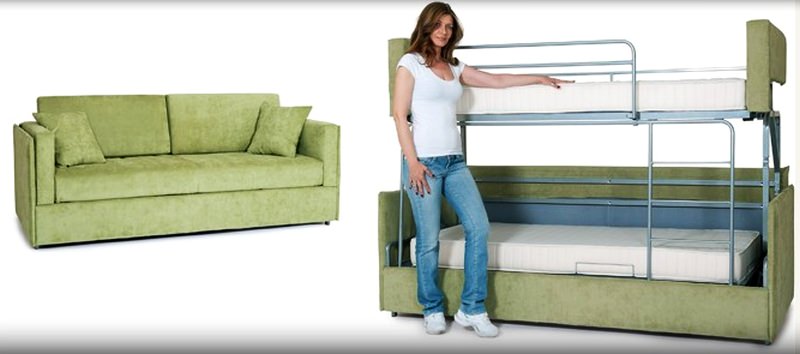 Palazzo bunk bed system
The Palazzo bunk bed system also aims at maximizing space within your home. This bed is available with low or high armrests, and comes equipped with wood-slatted bed springs and removable mattresses. It is made in Italy and boasts minimalist aesthetic design to enhance appearance of your living area. Meanwhile, the locking system in the couch helps it to become firm bedding.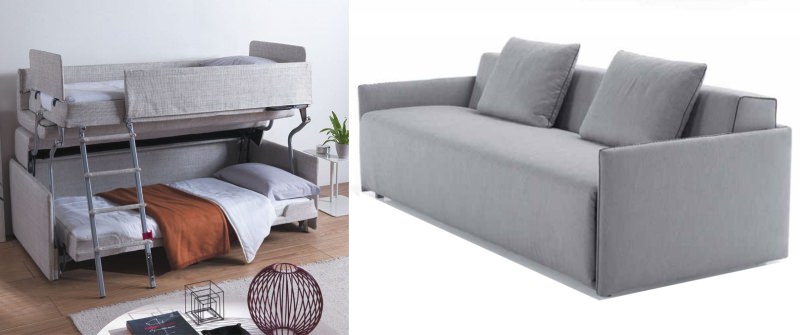 Oz sofa-bed combo
Oz sofa-bed is a fantastic piece of furniture designed for Moldeni&C by designer Nicola Gallizia. Unlike other multipurpose furniture sets, the Oz sofa converts into a beautiful bedding and back seems to be very simple. It just takes a few seconds to switch between shapes to form a cushiony sofa or a comfy bed.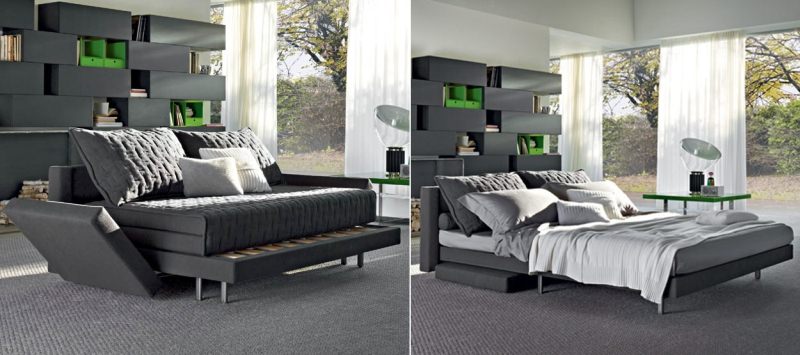 From coupe sofa to Palazzo bunk bed system, these furniture pieces are elegant and multifunctional at the same time. These versatile and multipurpose units are undoubtedly ideal for limited living spaces. What do you think about these practical furniture designs?