Tired of fighting traffic on your way to gym, waiting in long lines for bench press, or feel self-conscious about working out in front of strangers?
Now is the time to consider setting up a personal home gym. With the right equipment and design, you can transform a spare room, basement, or garage into a fitness oasis. This space will cater to your needs, lifestyle, and your fitness goals. In this article, I'll walk you through the process of designing the perfect home gym.
Assess your space
When designing a personal home gym, the first step is to assess the available space and determine your fitness needs and goals. The space estimation will help you create a design that maximizes your space and equipment options while keeping in mind your workout preferences.
Start by measuring the dimensions of your space, including ceiling height, floor area, and any obstacles such as doors, windows, or support columns. Space sizing will help you know what equipment will fit comfortably in your space, and whether you need to modify the space to accommodate your gym equipment.
Consider any specific activities – such as yoga or weightlifting – you plan to do in your personal home gym. Make sure you have enough room to perform these activities safely and comfortably.
Wall paint colors
As some colors can motivate, others can make you angry. So, you need to choose the color scheme for your personal fitness center carefully. Energetic colors such as orange, red and yellow are great to motivate you for exercise.
Flooring
Choosing the right flooring for your home gym is important for both safety and aesthetics. Consider durable materials like rubber, foam, or cork that can withstand the impact of heavy equipment and high-intensity workouts. Avoid materials that are too fragile, slippery or unstable, as these can increase risks of injury.
In addition to safety considerations, flooring can also impact the look and feel of your gym. Consider colors and patterns that complement the overall design aesthetic.
Lighting
Proper lighting is essential for any gym, as it can help you see what you're doing and set the mood for workout. Consider installing bright, energy-efficient lights that provide ample illumination without being too harsh. Dimmer switches can also be useful for creating a more relaxed atmosphere during yoga or stretching sessions. If possible, take advantage of natural light by positioning your gym near windows or skylights.
Storage
Having adequate storage in your home gym can help keep your space organized and free of clutter. Consider installing shelves, cabinets, or storage racks for weights, yoga mats, resistance bands, and other equipment. Wall-mounted storage options can be especially useful in smaller spaces. Don't forget to include space for towels, water bottles, and other workout essentials.
Focal point
When thinking of designing an aesthetically pleasing home gym setup, you can create an ideal setting with a focal point that can be a feature wall or just an inspirational wallpaper. This way, you are including something good to look at while you work out.
Plants
Plants are one the best decorations that bring life into any space and can freshen up the air. If you are a nature lover, you will love to include real or artificial plants to add accent to your home gym. Choose plants as per available space and natural light.
Set up your budget
Before you start shopping for equipment or making design decisions, it's important to set a budget for your home gym. Determine how much you can afford to spend, and consider whether you want to buy new or used equipment.
Keep in mind that buying high-quality equipment is a substantial (but worthwhile) long-term investment. It's also possible to create a functional and effective home gym on a tight budget.
Determine your fitness coals
Your fitness goals play a major role in the design and figuring out the layout of your home gym. Are you looking to build muscle, improve your cardiovascular health, or simply stay active? Such questions are helpful in setting up an optimally designed home gym.
Consider what type of exercises and equipment in the personal home gym will achieve your goals, and plan your gym accordingly. Keep in mind that having a variety of equipment and workout options can help keep you motivated and engaged in your fitness routine.
Choose the right home gym equipment
When it comes to selecting equipment for your home gym, consider what will be most useful for your fitness goals. From workout mat and resistance bands to dumbbell sets, fitness equipment can provide a versatile workout options, while cardio machines like treadmills and ellipticals can help improve cardiovascular health. If you're short on space, consider investing in a multi-functional equipment like a bench press that can be used for a variety of exercises.
Our recommendations for best home gym equipment
Gorilla large exercise mats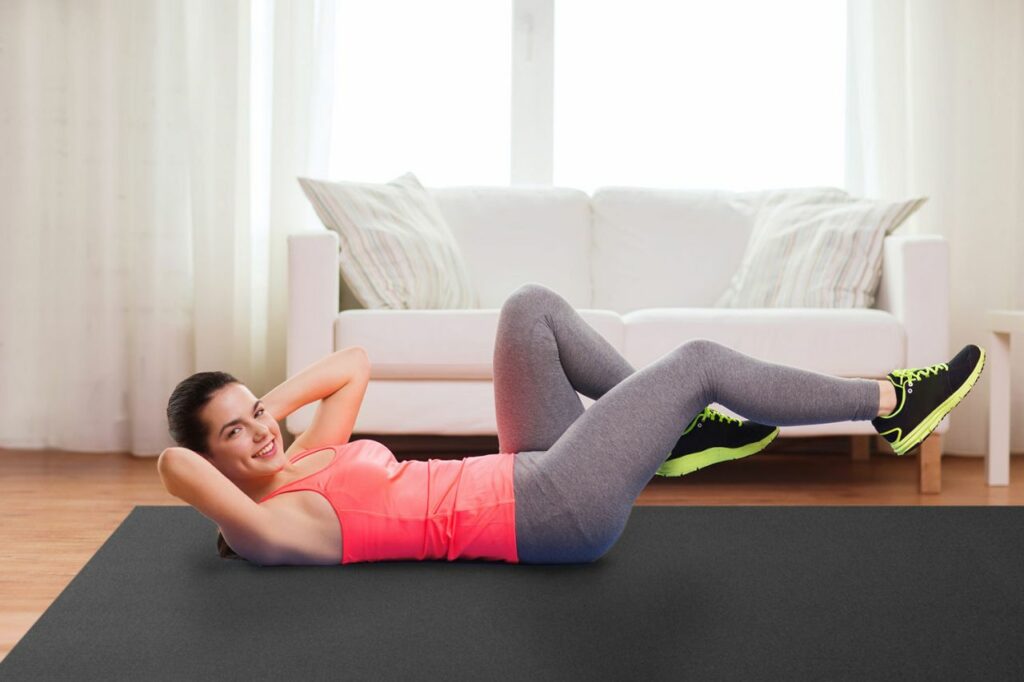 It is a good quality mat, with great size, comfortable cushioning and good stability, suitable for yoga and exercises such as sit-ups and pushups. It's large enough so you don't fall off of it and the non-slip material on the bottom holds the mat in place.
Price: $140
Bowflex adjustable dumbbells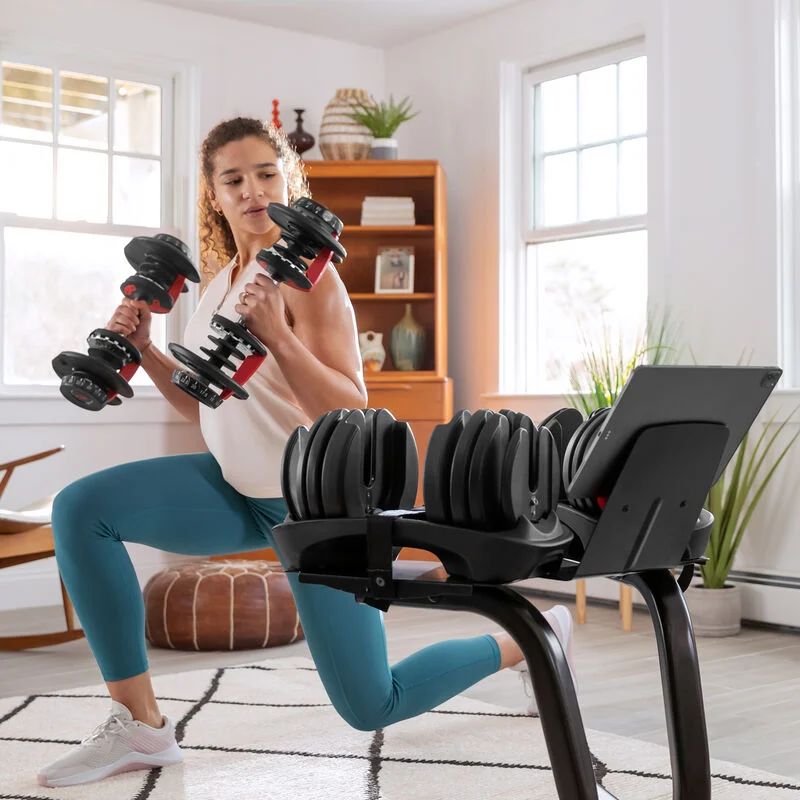 Weights are a must for home gym and if they are adjustable like the ones by Bowflex – the workout life gets better. You can easily switch weights of each dumbbell from 5-52.5 lbs. In addition, the motion tracking technology counts reps and keeps track of your progress in real-time using your tablet's camera.
Price: $429
Gritin exercise loop bands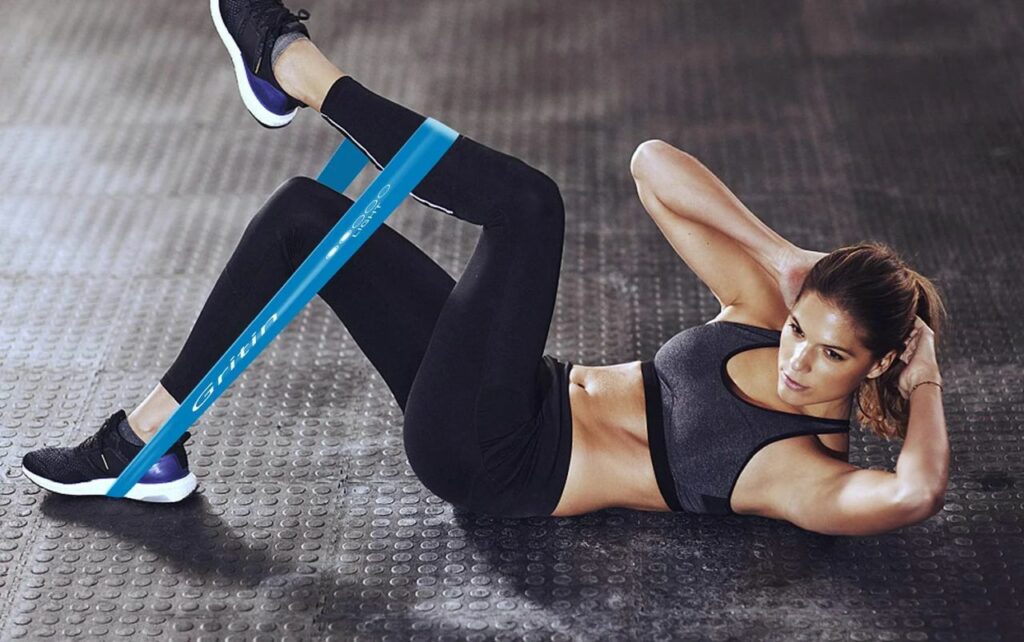 Resistance bands are meant for strengthening and stretching muscles. If you are looking for one, you can go for the Gritin exercise loop. Made of natural latex material, it is soft enough to not pinch the skin at all. You can choose from multiple colors and carry it easily in your pocket.
Price: $11
FLYBIRD adjustable bench 01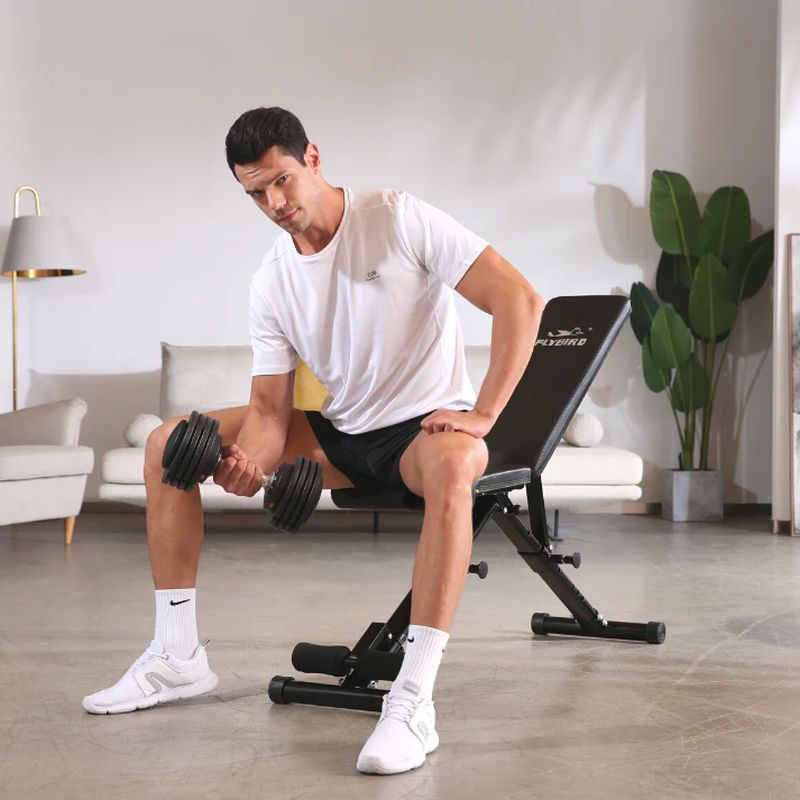 Made of commercial thickness steel and 2″ thick soft foam padding with leather upholstery, this workout bench has an 800-pounds weight capacity. The backrest is 30.1″ long and is suitable for any user with height up to 6.2′. The user can shuffle in seven back positions and three seat positions for full body workout.
Price: $150
Peleton exercise bike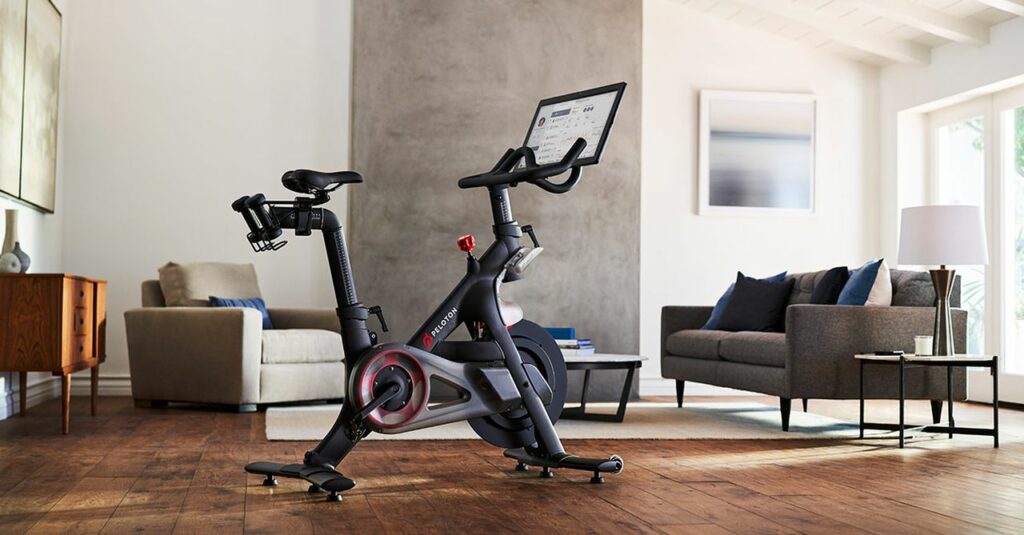 Measuring 4′ x 2′ footprint, the Peloton bike take will very less space in your home gym. It comes with a 22" HD touchscreen to provide you with an immersive indoor cycling experience. You can stream daily live cycling classes and check in workout metrics like heart rate, output, cadence, and resistance.
Price: $1,245
SereneLife folding treadmill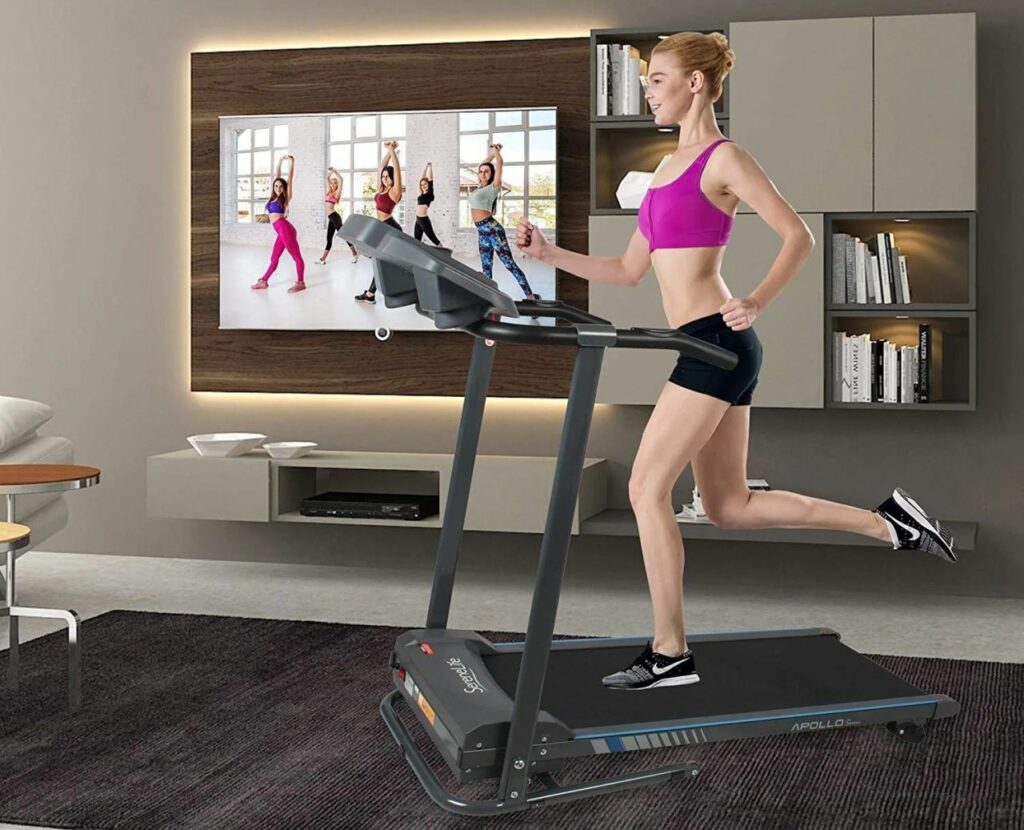 If you are looking for a space-saving gym equipment, you will definitely like the SereneLife folding treadmill. Once your treadmill workout is over, you can fold it for easy storage. It features adjustable speed settings from 0.6 to 7.5 miles per hour, along with 12 preset training programs and 4 level manual style angle adjustable incline. There is also a 3-inch LCD that shows speed, run time, distance, heart rate, and calories burned.
Price: $300
Other nifty tips
Plan out every aspect and ensure you have enough room to move around and in between the gym equipment.
Consider the space for most space consuming workouts you are planning to perform.
Craigslist and Facebook marketplace are great for buying used gym equipment.
Post your setup images/videos on relevant subreddits and forums to get feedback and find inspiration.
Don't buy gym equipment that you've never used before.
Horse stall mats are a low-cost, water and sweat resistant solution for floor protection.
Use free space planner software to design home gym floor layouts.
Gymnastics rings are the Swiss knives of the home gyms
Conclusion
Congratulations, you're one step closer to achieving your fitness goals with your very own home gym! Remember, designing and building a personal fitness space takes time and effort, but it's well worth the investment. And who knows, with your new home gym, you might just become the envy of all your friends and family! Now, go forth and get fit – you've got this!