The Rice House in Alpharetta, Georgia comes with fortress-like security features, hence, it could be the safest house in the US. Spanning across 3.5 acres of land just outside Atlanta, this mega-mansion has its own watchtower, a secret underground bunker, a security control room, and a 'gun range,' and did we mention that this eight-bedroom property has been listed for a whopping $15 million.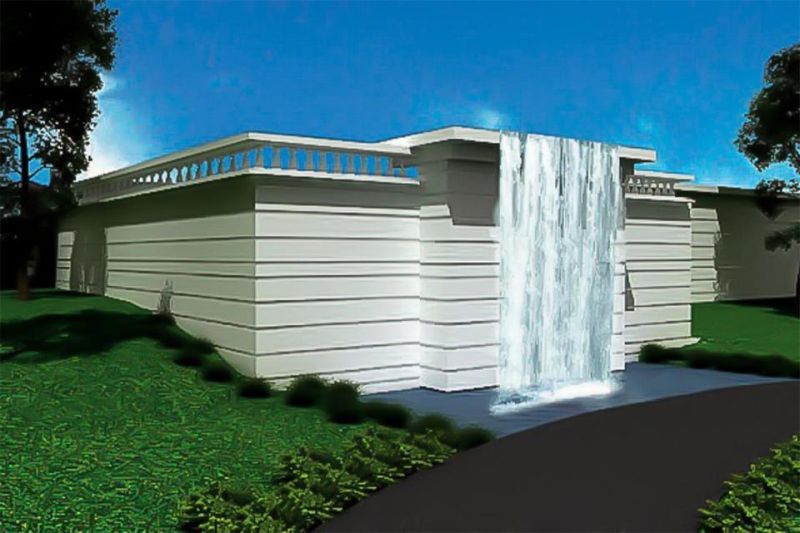 This house is a masterpiece of design and security. Here are some of the highlights of the luxury mansion:
Boasting a cream-colored, colonnaded facade, this luxury mansion also includes a private theater, bowling alley, and an infinity swimming pool. However, the highlight feature of this property is a 30-car garage with a secret door cleverly concealed by a waterfall.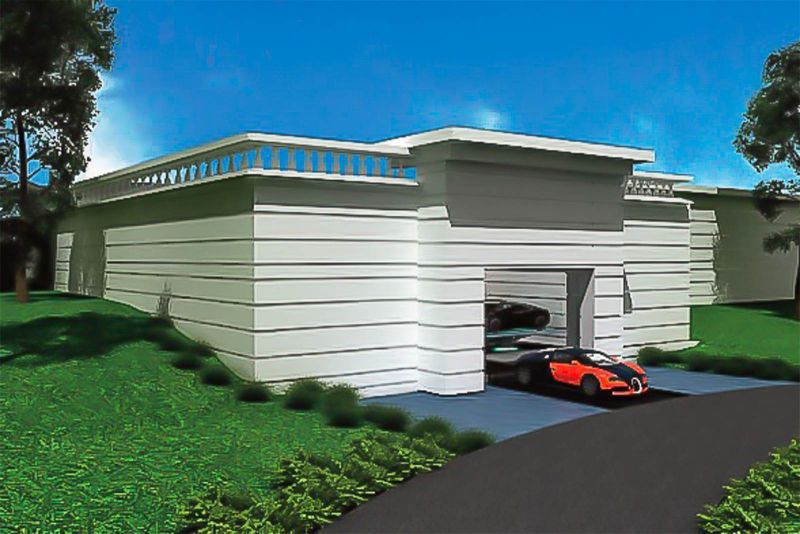 The master and guest bedrooms have ballistic doors that can withstand fire from an AK-47 assault rifle. There are secret doors inside the house leading to a 15,000-square-foot bunker in which an embattled owner could conceivably hole up for years, with off-grid power and water drawn from three artesian wells drilled 1,000 feet into the ground.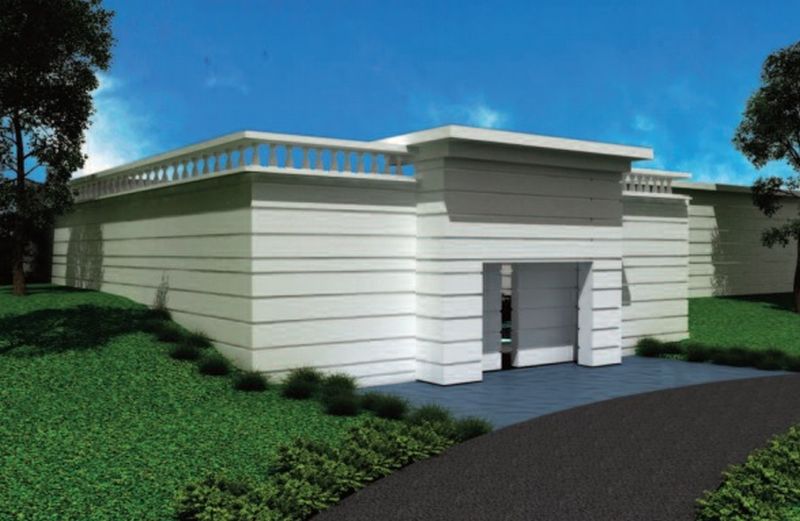 The listing boasts that it's 'one of the safest homes in America.'
The listing broker, Paul Wegener of Atlanta Fine Homes Sotheby's International Realty, says;
This is a home where you could put a $20 million painting on the wall and sleep comfortably at night. The same goes for your family.
Highlights Of The Rice House
The entrance steps of the mansion are adapted from the Rialto Bridge in Venice, Italy. For additional decoration, the interior boasts fireplaces with masonry construction, wine cellar with the hand-chiseled ceiling, and a beautiful spiral staircase.
The 5,000 square-foot car vault is built with concrete from bridge manufacturer, Ross PreStress Concrete (Knoxville, Tennessee) and features 19 beams weighing 25 tons each, 30 steel rods of pre-stressed steel, loaded to absorb the weight of 20 fire trucks.
There is an octagonal glass conservatory at infinity pool to enhance the aesthetic appeal of the house. Plus, two commercial-sized elevators (offering high speeds) are there to easily access different levels. A time capsule with a bronze medallion cover is also integrated to preserve personal artifacts.
There are three kitchens in the house – one is a traditional kitchen, second is a summer kitchen, and the last one is a catering kitchen. For entertainment, there is a 750 square-foot home theater with a 10-degree slanted floor, two-lane bowling alley, two-station gun range with a concealed entry and secret escape access.
For comfort for the inhabitants, there is an HVAC – geothermal with 27 heat pumps covering 36,000 square feet, infrared sauna, glass conservatory at the infinity pool.
The exterior walls and retaining walls are made from two core masonry concrete blocks, which are stronger than poured concrete. These are also filled with 5/8-inch steel reinforcing rods and 5,000 psi concrete for additional strength. The walls are further covered with MTI Masonry Technology SURE Cavity Weep Screed Deflector Drain Mat and faced with masonry stucco. This material remains unaffected by termites or extreme temperatures and is virtually soundproof, depending on construction quality. The concrete blocks also provide insulation against cold and heat and may reduce energy usage.

Image: Rice House Atlanta

Image: Rice House Atlanta
Also Read: $17.5M Underground Nuclear Bunker is What You Need if WW3 Breaks Out
Power & Water Source
There are three 1,000-foot wells, offering more abundant and pure water, used for irrigation, fountains, pool and an optional source for drinking water. All water sources are passed through a water purification system. For the power supply, the house has three sources – municipal, generator and solar.
Drainage
Floor drainage system – there's a concrete slab trough for water draining system throughout. The gutters and downspouts feature six-inches rounded copper.
Security
The security has to be top-notch – as the house is designed by an architect who spent two decades designing secure buildings for the U.S. Department of Justice. The decorative door closures from Peetz, Frankfurt Germany are made to order and can withstand an 8-foot Dade County missile D Category 5. These doors are made from mahogany, walnut and stainless steel, channeled for strength and designed to prevent warping.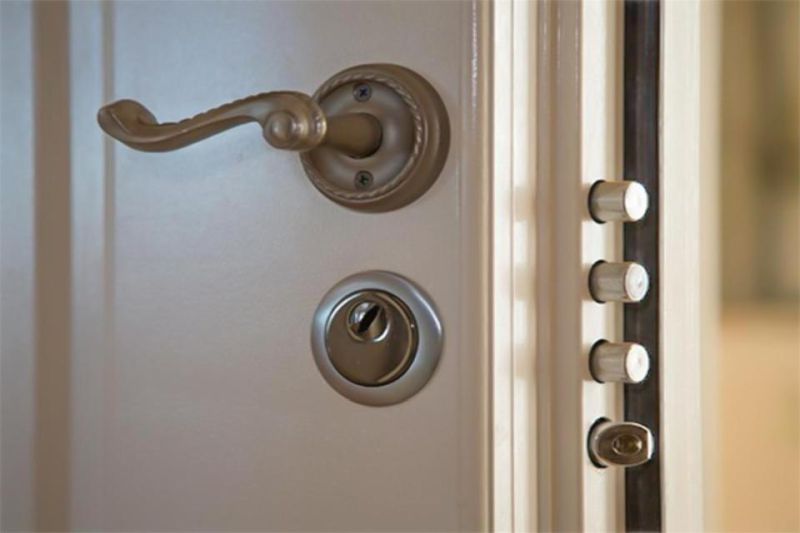 There is a 15,000 square-foot bunker to which all entrances are secretly concealed, and concrete fortified. It also includes a command center.
Moreover, there are Safe Core Rooms in the master bedroom, guest bedroom. ballistic doors, Kevlar 3 Layers (Stops an AK47, AR15) for protection of the inhabitants.
The Ballistic doors are remote-operated and designed to be impenetrable to AK47, AR15; twenty-two chrome alloy pins in Kevlar wrap, etc. Five of these doors are located in the bunker – two on the main level and two in the master bedroom. There is also a push button for tear gas.
Design & Construction
Reportedly, the entrepreneur who owns the Rice House has spent six years and some $30 million to build his 36,000-square-foot fortress of an estate. The owner planned the mega mansion as a family legacy, however, he later got to know that his son was not interested to live here.
The home has been completely built, with eight bedrooms, 14 bathrooms, three kitchens, a private museum, a wine cellar, an indoor shooting range, and commercial-grade elevators. However, the interior has been left like a blank canvas for the next owner to decorate it as per their own preferences.
The walls are made from extra-strength concrete reinforced with rebar. The car vault originally was designed with 18 columns, but the owner pushed back until engineers figured out a way to use custom-made bridge beams, so no pillars would be needed to support the ceiling. Besides all that, the Rice House is highly energy-efficient with geothermal heating and cooling and a solar system for renewable energy harvesting.