Architect turned designer Tshepo Mokholo has imagined a revolutionary houseboat that pushes the boundaries of house design and possibilities of tackling resource crisis in future. The Dwelling for the Homeless: Part I is a fossil fuel-free houseboat that uses a new method of propulsion to save natural resources and energy.
Interpreted for a third year project while studying architecture at the University of Pretoria, the students were asked to imagine a future independent of fossil fuels, and create something that will prepare mankind for the post-apocalyptic scenario. According to Mokholo, the project demanded them to go beyond convention and imagine something that forces creativity and functionality.
The houseboat designed for single occupant does not rely on fossil fuel propulsion; the boat is fashioned to sail with two cylinders separated by bearings, instead. The rotation of outer cylinder creates magnetic levitation movement, while the inner cylinder remains in upright position.
Imagined to cater to needs of nomadic people, the houseboat will allow them to travel up and down the river and spend weekends with their family without burning a drop of fossil fuel. The revolutionary design not only compels people to imagine a future without natural  resources, but also foresee evolution of humankind.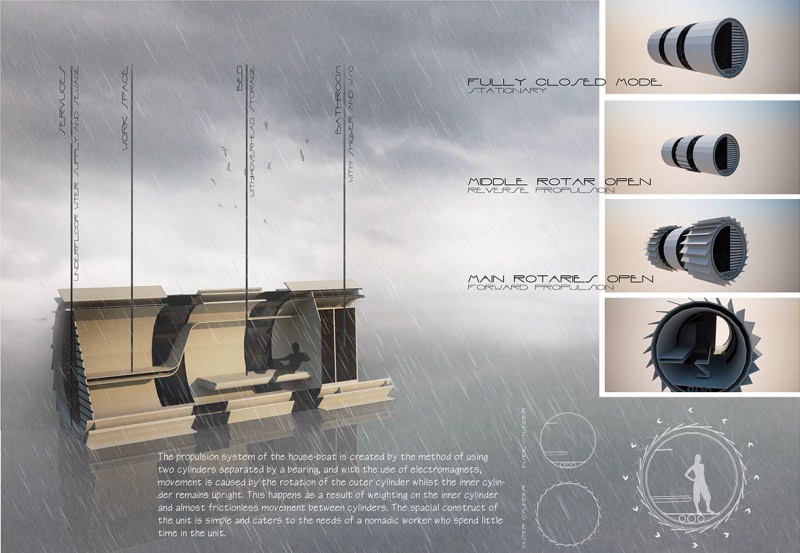 Via: Dwell