Caspar Schols, a common Dutch man has designed transforming garden shed for his mother with minimal knowledge of architecture. Boasting its metal roof and timber structure, this house with sliding walls easily transforms to offer different spaces. One is the art studio for his mother and the remaining space is used as a recreational area for her grandchildren. Built on a serene location among the woods overlooking a small pond, the garden house is a great dwelling for his mother to ignite her imagination.
First of all, the inner glass-made shell seems to push outside, after that the wooden outer shell splits into two parts to provide a proper sheltered house. After the shell has been moved to its place, the space between two retracted parts serves as a sitting area offering views of natural surroundings. It can also be covered with the moving glass shell to convert the open space into a pleasing glass structure. Moreover, when the house is not extended, there are terraces on both sides to enjoy in open-air.
Also Read: Transforming tiny home expanding on push of a button
This transforming garden house made from Douglas fir and glass also includes smart folding bed and a central fireplace. The wooden paneling in exteriors of the shed beautifully matches with a gabled roof to give it a fantastic appearance. This transforming garden house is great dwelling as it is flexible enough to convert into separate spaces for living, on your command.
With this transforming garden shed having sliding walls, you can enjoy both a sheltered and open space in just a single structure. Glass-dominance in the structure allows natural light to brighten the space more efficiently, while the wooden shell over the glass structure makes it is a safe abode for living in natural settings.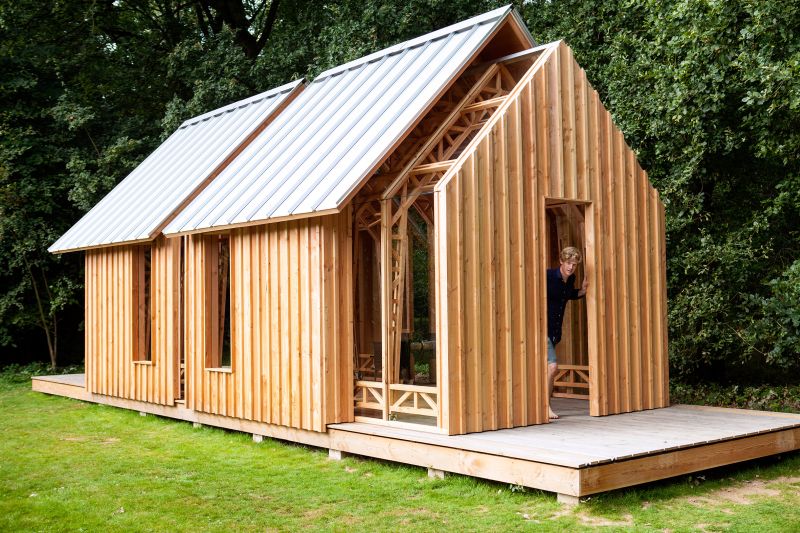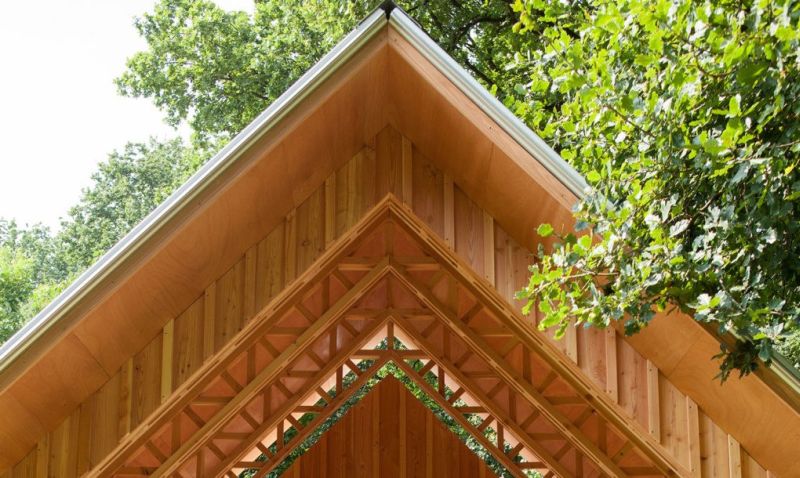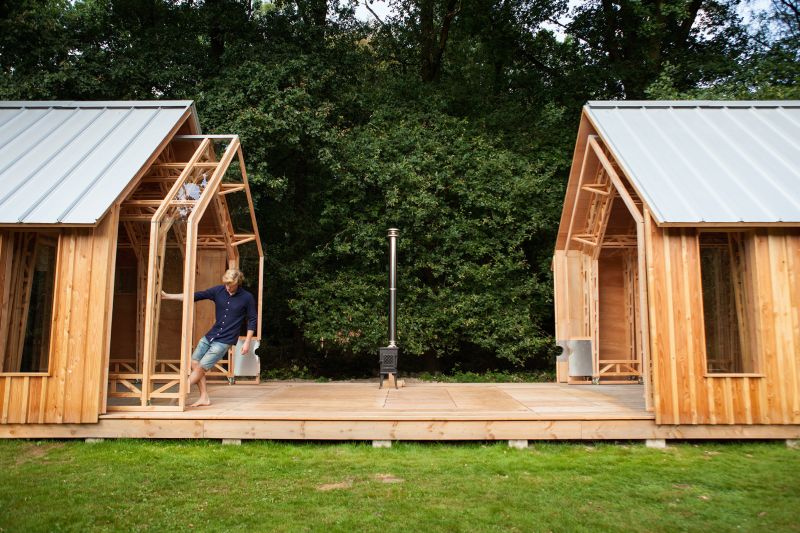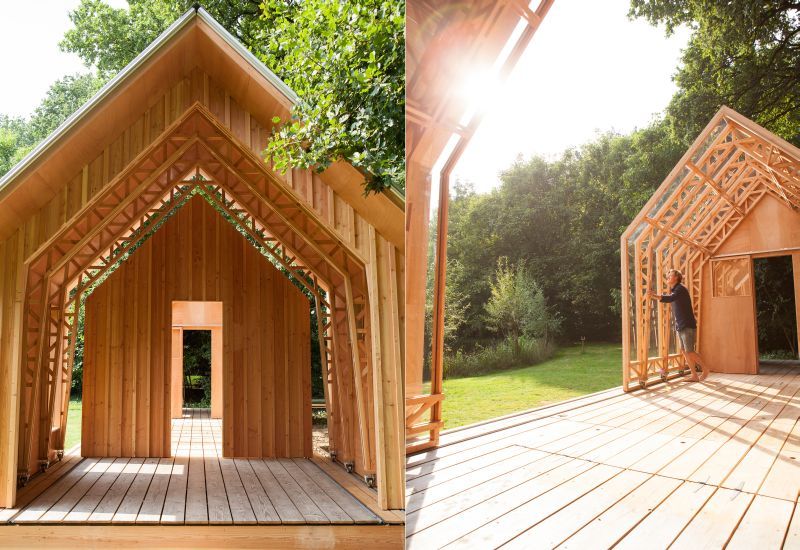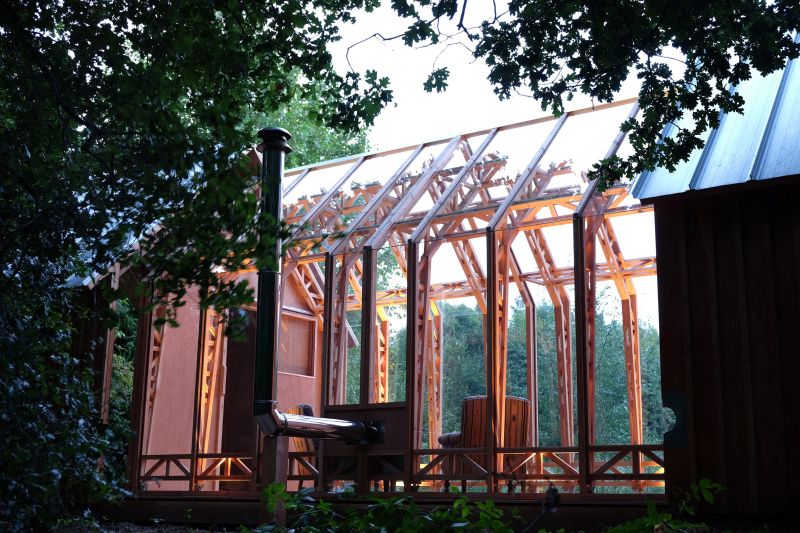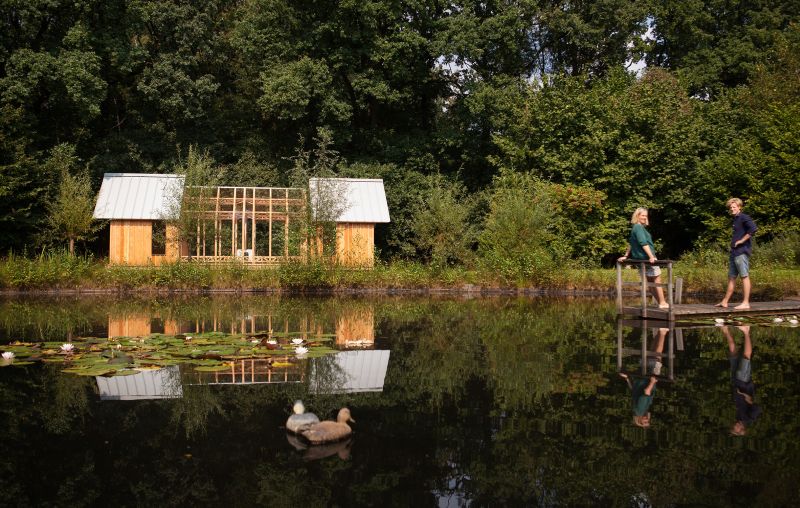 Via: Dezeen