In the spirit of frightfully fun festivities, Creative Lighting Displays has created the most incredible Halloween Light Display called 'Thriller' that will put other light displays to shame. Currently running at Hank Aron Stadium in Mobile, Alabama, Thriller Nights Of Lights has been synchronized to music playing on visitors' car radios.
One-of-a-kind Halloween Light Display
The display at the stadium is considered to be the only show of its kind in the country with a gigantic drive-through light show. This lighting display is decked up with traditional Halloween accessories such as pumpkins, witches, bats, giant spiders, cemeteries, floating eyes and monsters.
There is also a creature that's created somewhere between a jack-o-lantern and Boris Karloff's character from Frankenstein. This unique character does lip-syncing when the musical light display is on. One pumpkin-head woman can also be seen standing by the side of this unique character. To enjoy the complete Halloween light display, the visitors need to spare half an hour from their busy schedules.
Check out the following four-minute video, which is set to Michael Jackson's "Thriller." It's surely one of the best spooky lighting displays we've seen so far.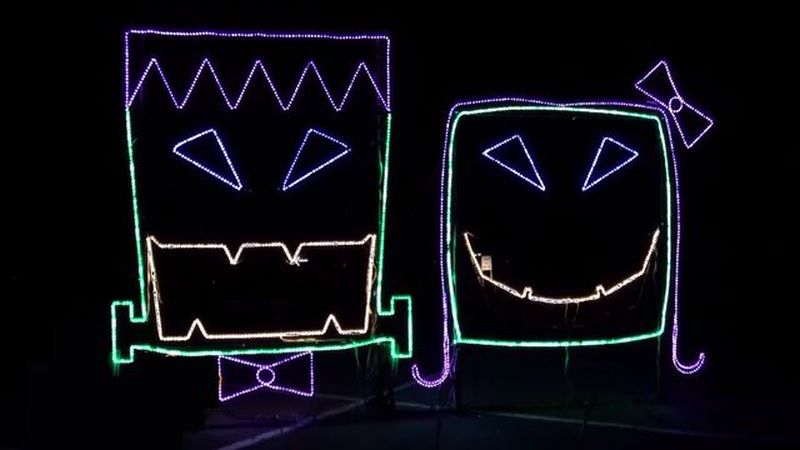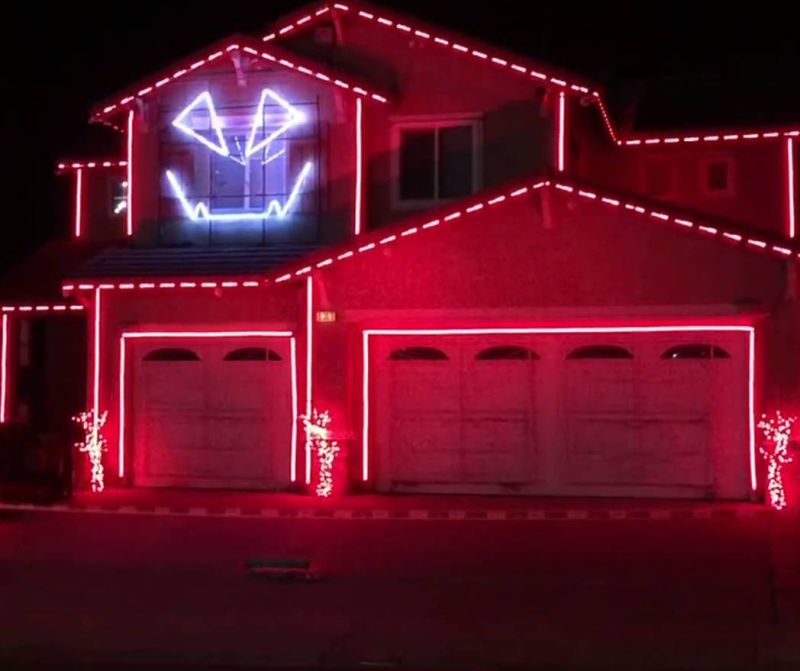 Via: AVClub