Woodinville, WA-based startup Homegrown Trailers has created a stunning teardrop camper that's made entirely from sustainable materials. The renewable materials used in construction of this portable camper are FSC-certified wood, cork and bamboo. So, the startup is aiming at offering sustainable outdoor living to the inhabitants, who cannot live without comfort of their home even while traveling.
Measuring 5.4 x 2.2 x 2.1-meters and weighing 3,000 lb, the camper has got cozy 94-square-feet of floorspace for a comfortable stay. Just like its exterior, the interior is entirely clad in wood. It is a fully-furnished camper that includes a couch that pulls out into a double bed and also features two small bunk beds.
Besides the bedroom section, you can even find a small living area, a kitchen with induction cooktop and mini refrigerator. Plus, a composting toilet is even installed inside. To meet the energy needs, the camper is equipped with solar panels that can store up to 7,000 watt hours of energy for about five days on a single charge.
Other amenities like 12 gallon fresh water tank, Wi-Fi connectivity, energy-efficient LED lighting, Energy Star-rated energy-efficient appliances, as well as heating and cooling systems are also present in this teardrop trailer.
Homegrown Trailers has recently launched an Indiegogo crowdfunding campaign. On pledging US $535, you'll be offered three-night rental. But if you want to purchase this adorable trailer, then you need to lay down $25,995 in advance. The trailer is further scheduled for shipment between January and June, 2017.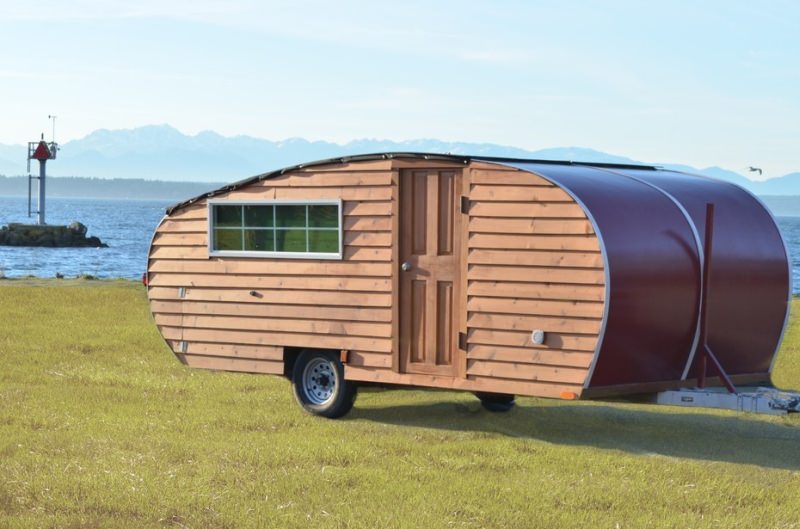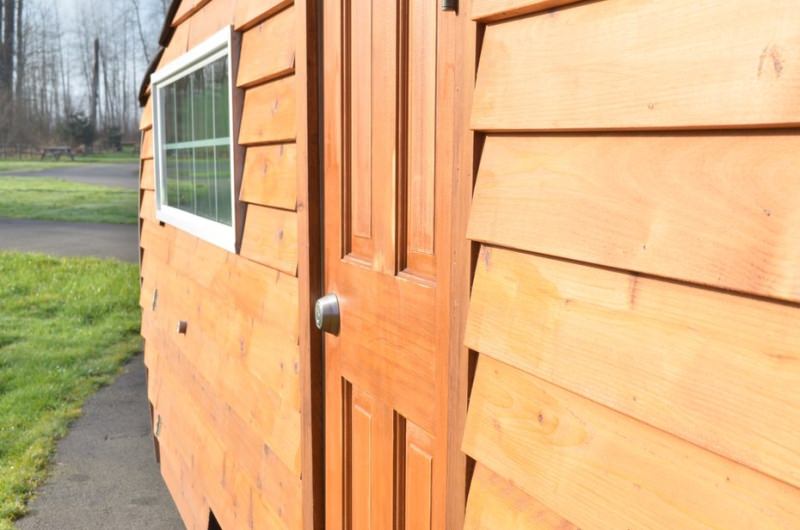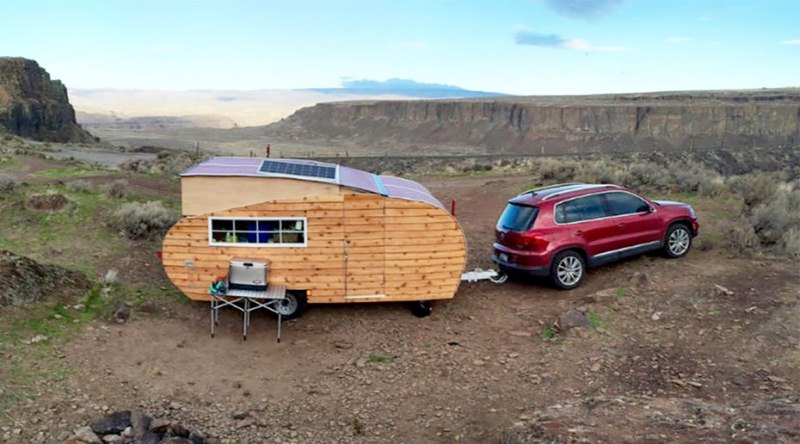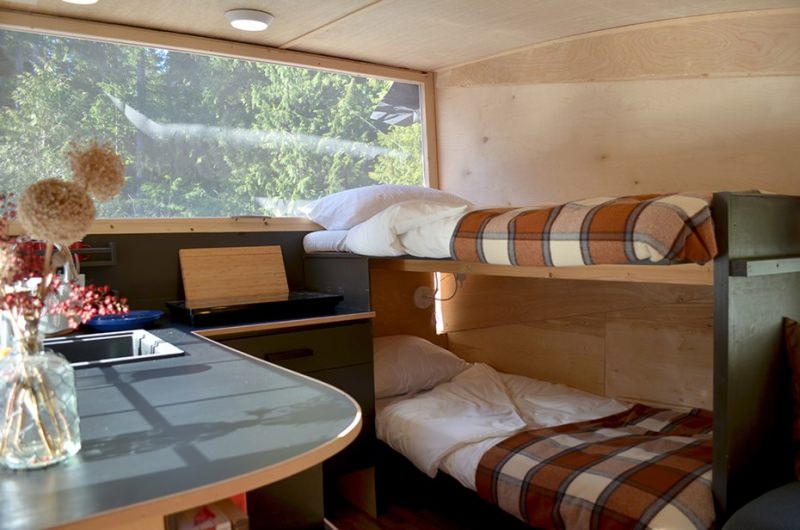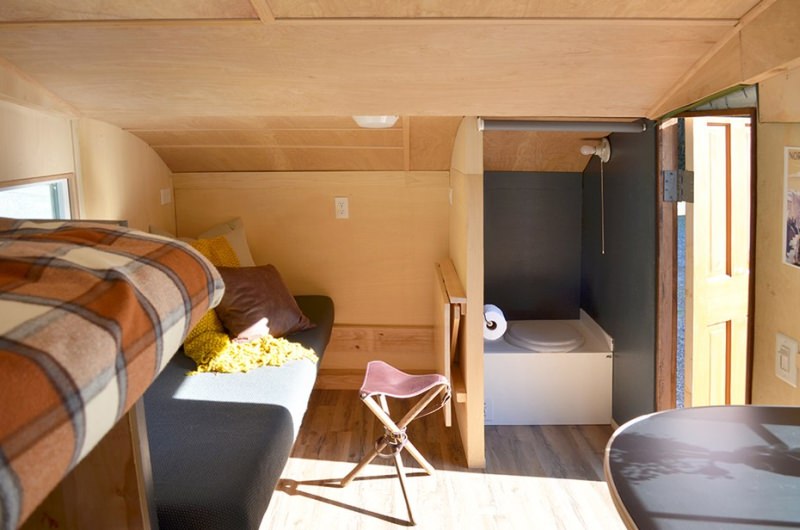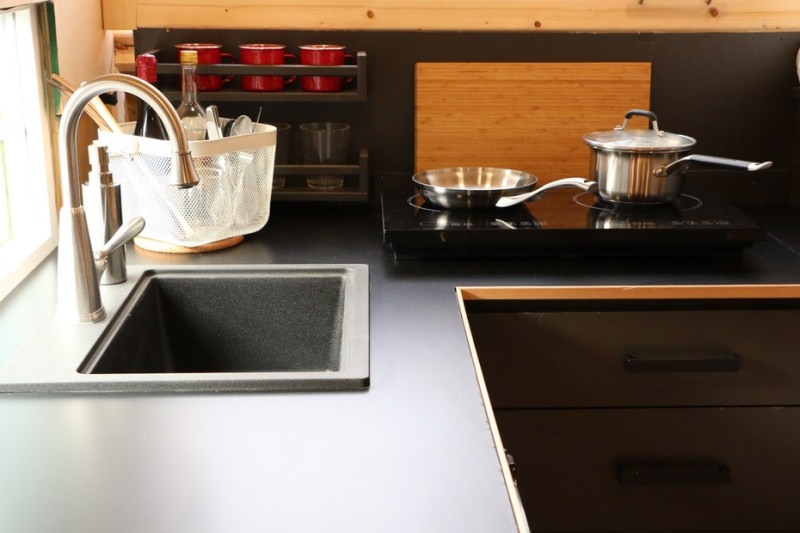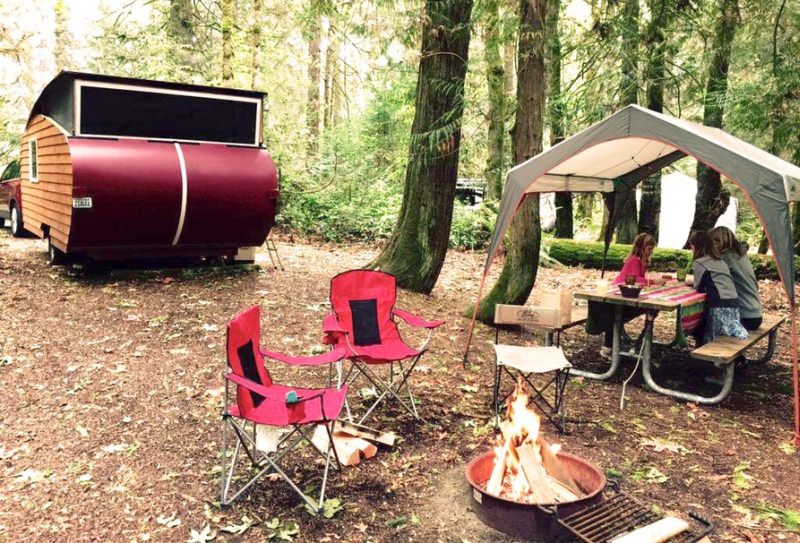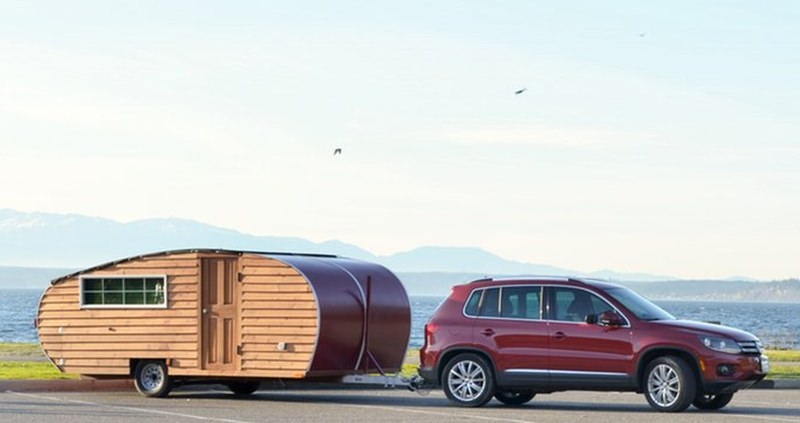 Via: GearJunkie