French company Optinid creates a tiny house with a sliding roof that makes it easy for its residents to connect the interior space to outdoors. The tiny house builder has recently completed its newest build named Tiny House Franck featuring the same sliding sunroof. They have worked on the project for about three years.
Named after its owner, the Tiny House Franck measures 19.6-ft long, 8.3-ft wide, and 13-ft high, while it weighs about 3,290 kg.
Its exterior is clad in Douglas fir with black polycarbonate accents, while interior space is completely bathed in wooden flair. Inside, there is a lounge, kitchen, office nook, bathroom and two mezzanines for sleeping. There is also an option to convert the sofa into an additional bed.
On request, under-floor heating is installed that will keep the interior space comfortable in winters. Space underneath the staircase to loft is utilized for storage just like other tiny houses. Further, modifications have been made in the kitchen furniture and in the placement of the refrigerator to make it convenient for Franck who is fairly tall.
Also Read: 40+ Most Inspiring Tiny Houses on Wheels
Leaving all things aside, the most useful and innovative feature of this tiny house is the sliding sunroof that will allow the owner to enjoy outdoors from the mezzanine level. Franck just needs to slide the roof to allow the fresh air in and gaze stars at night while laying on the bed.
There are no details on the cost of the Tiny House Franck,  you can expect it to cost nearly the same as their earlier Cécile Tiny House with a sliding roof.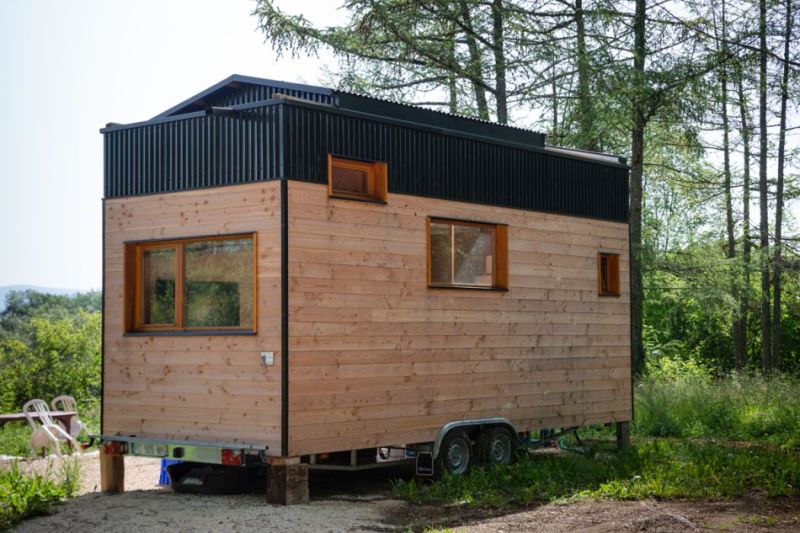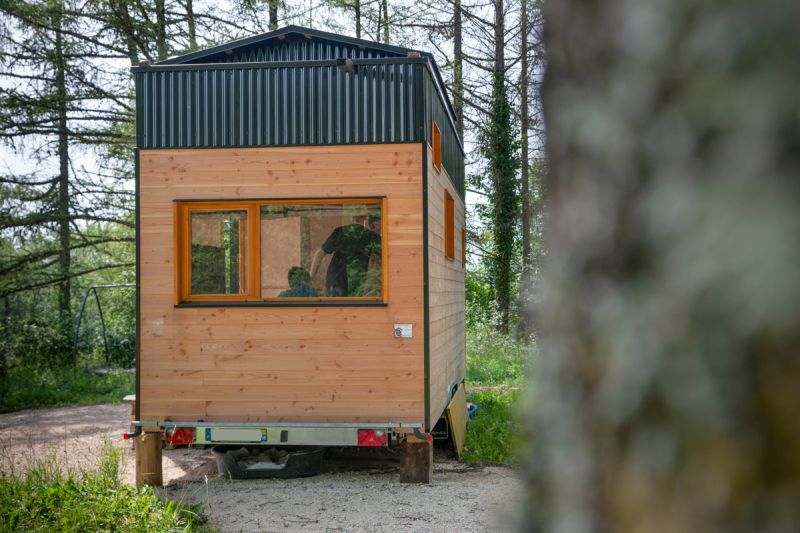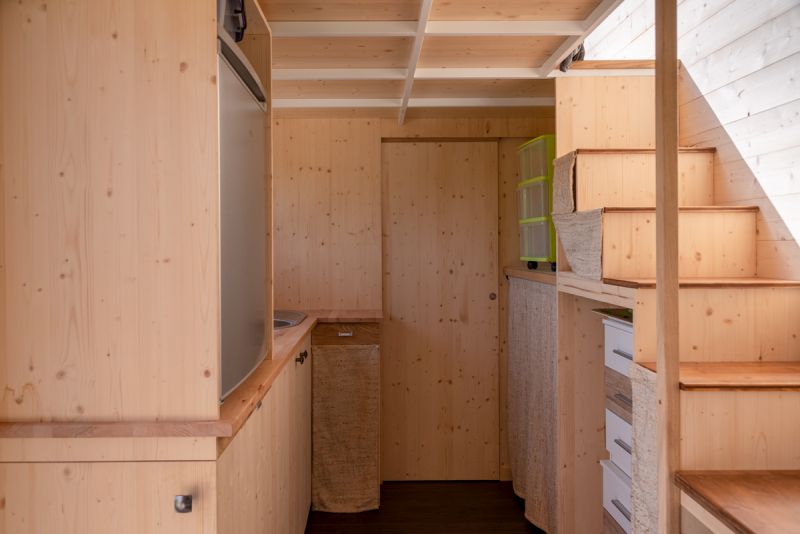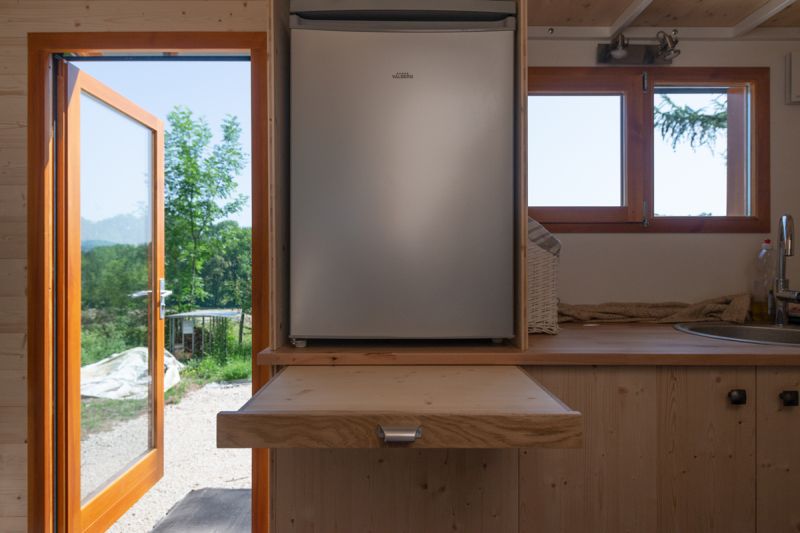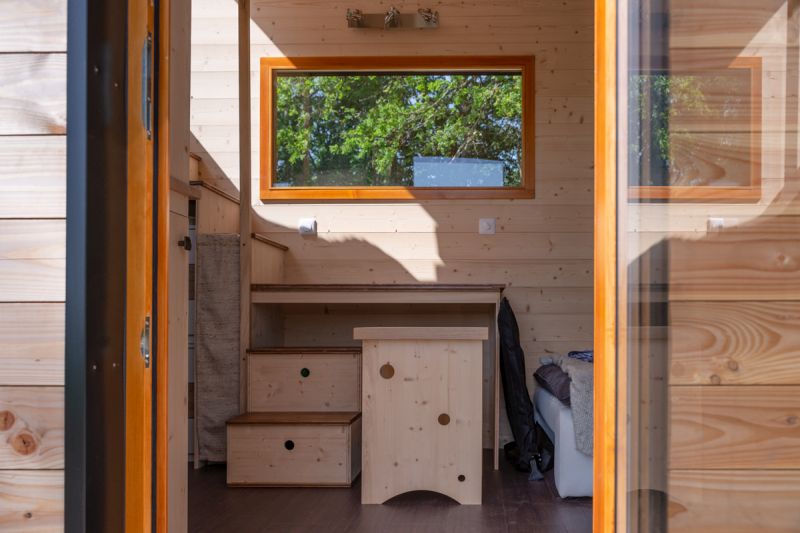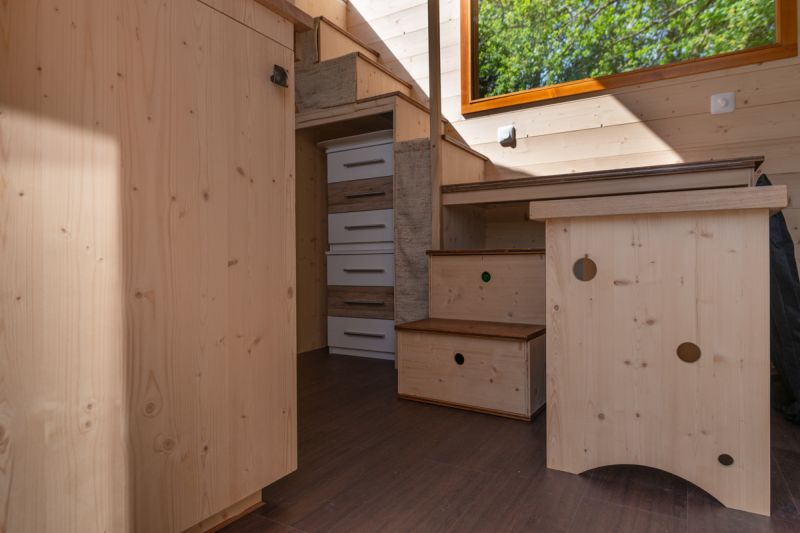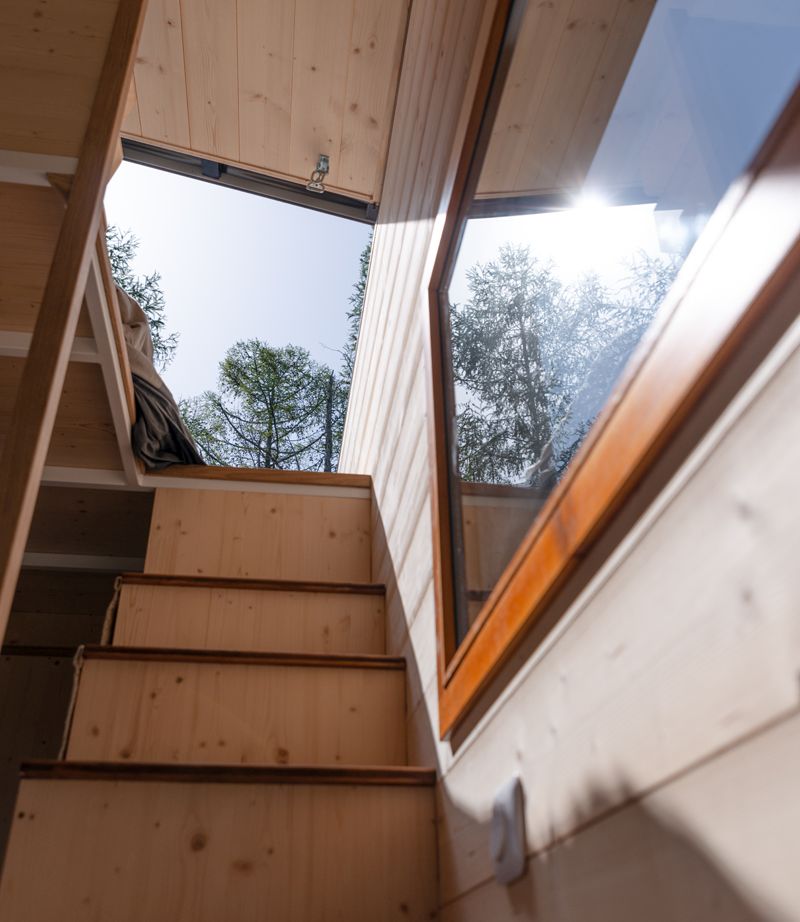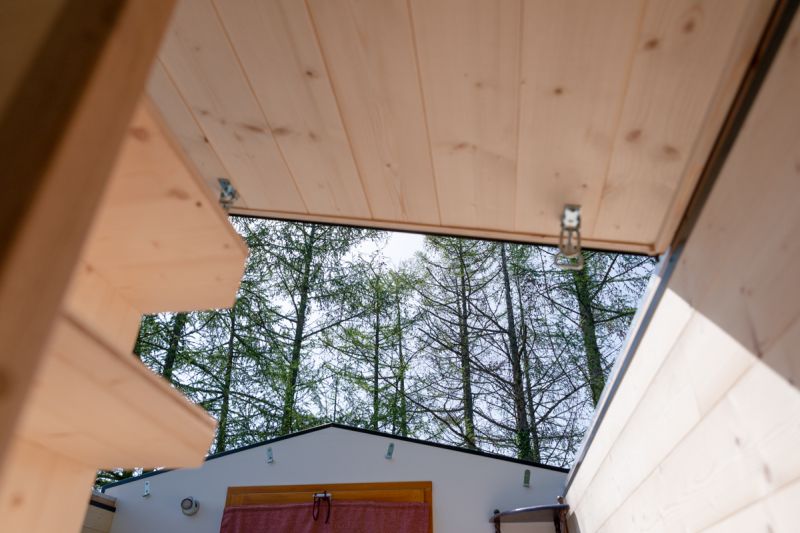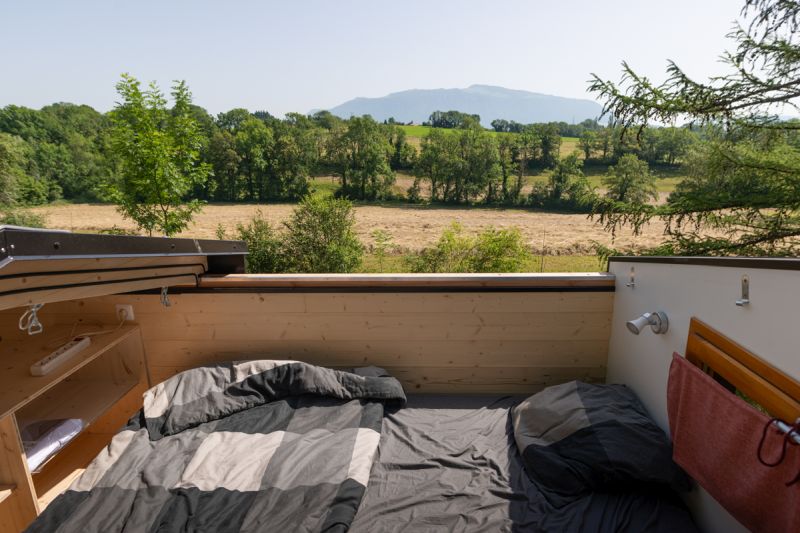 Tiny House Franck is an adaptation of the much appreciated "Head in the Stars" tiny house by Optinid. The tiny house on wheels has a raw wooden look which seems so connected to nature. Other than that the interior spacing and other attributes are more or less the same.
Here are some inviting pictures of the mobile home for a sneak-peak.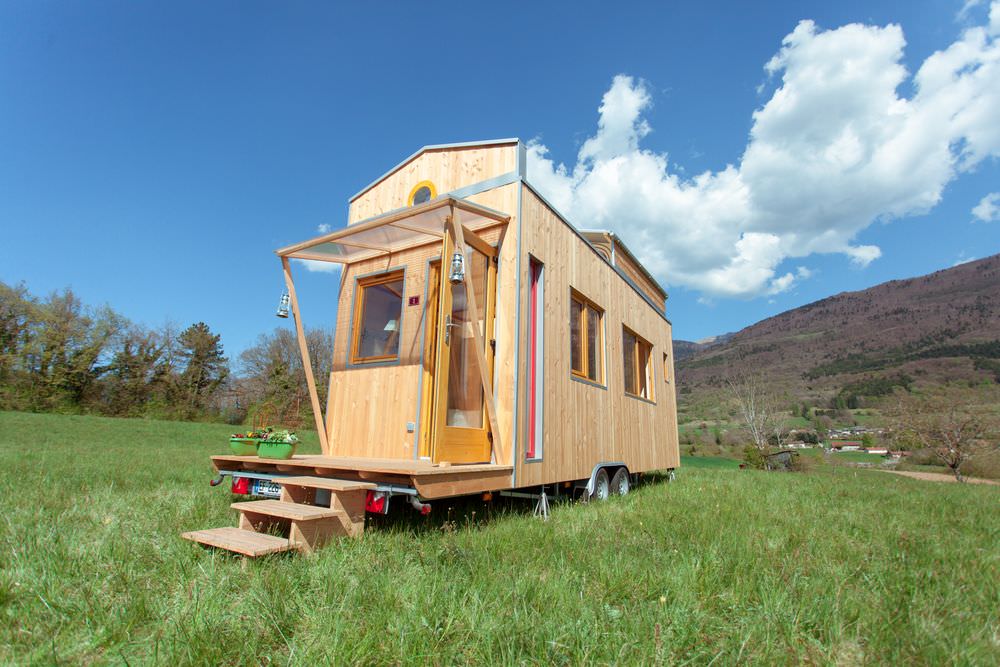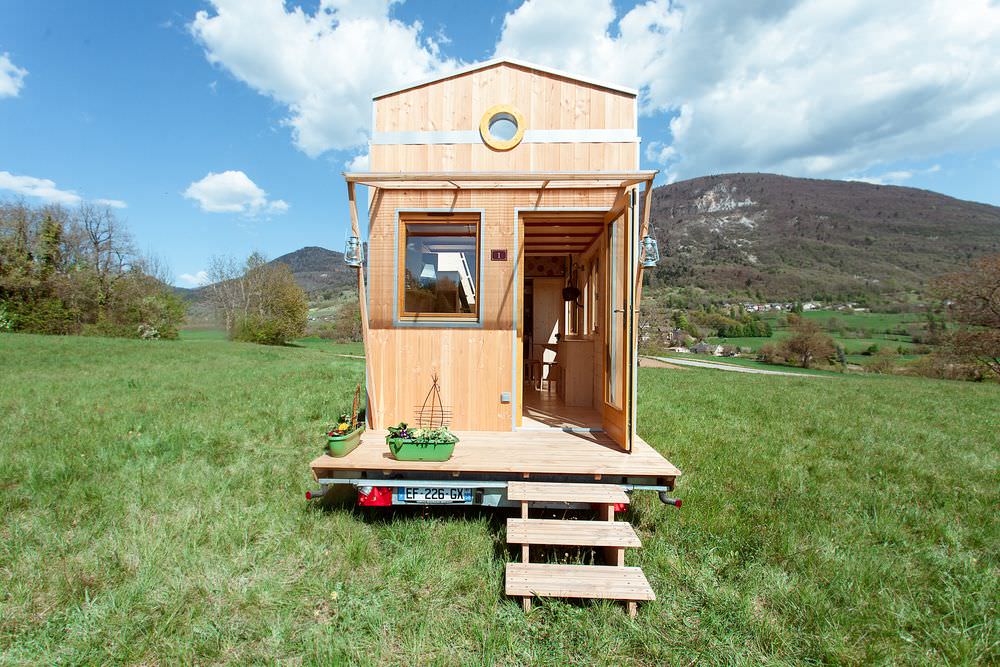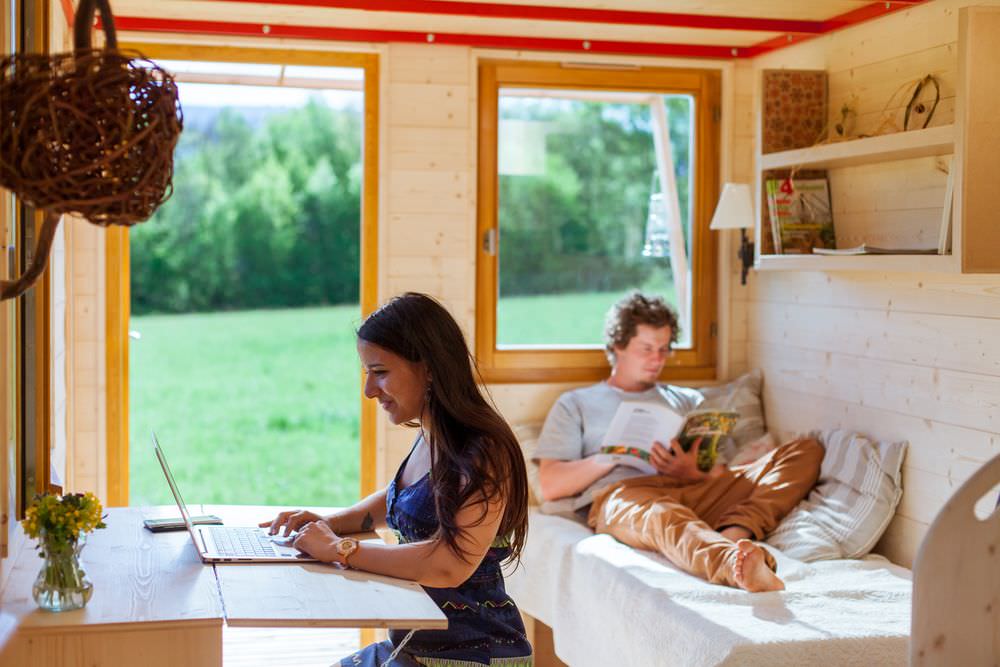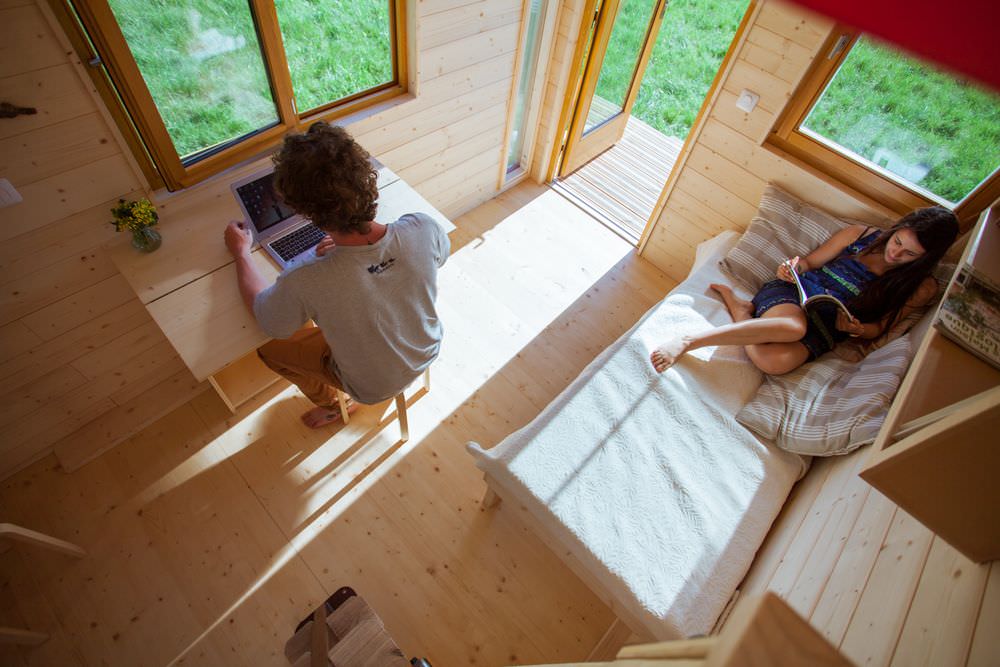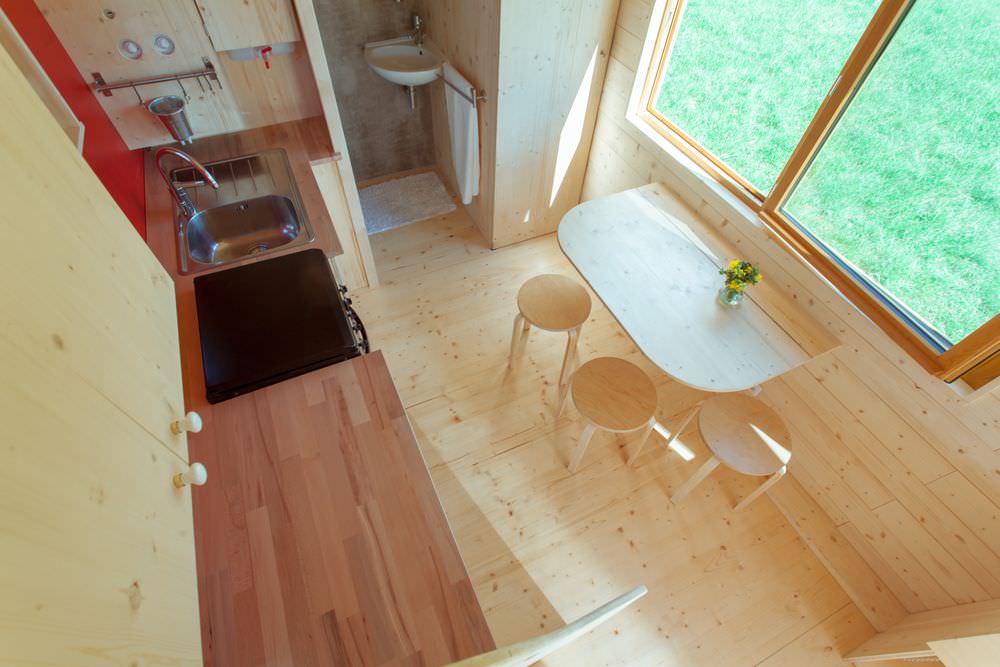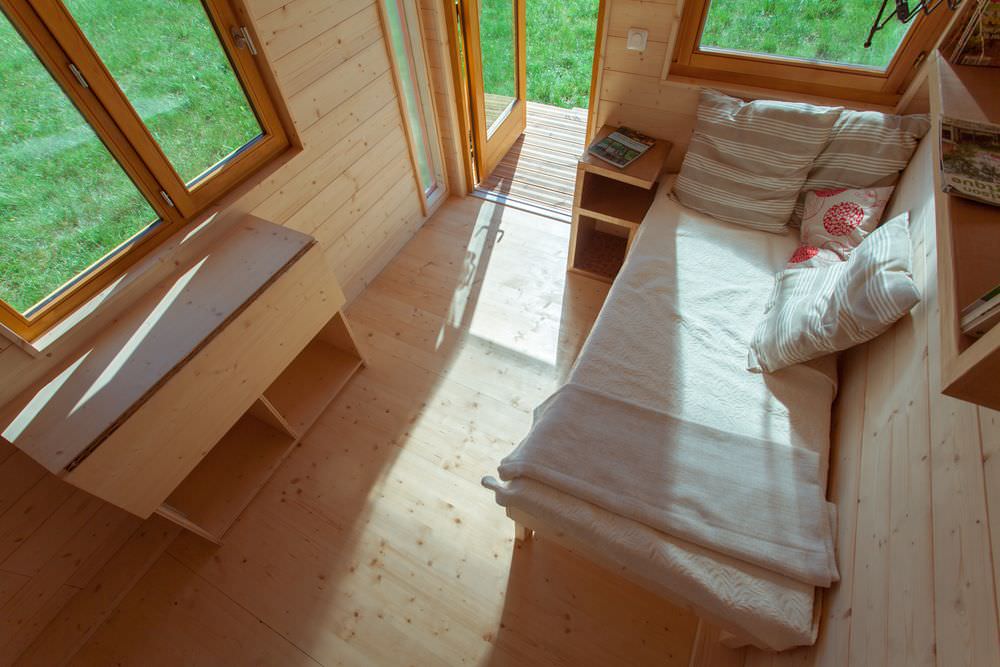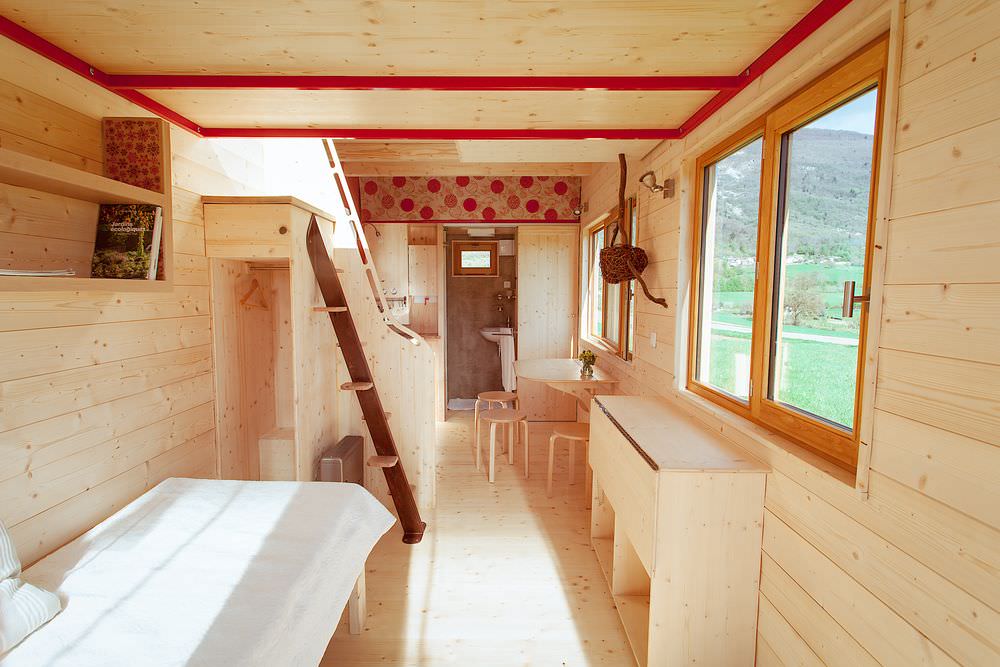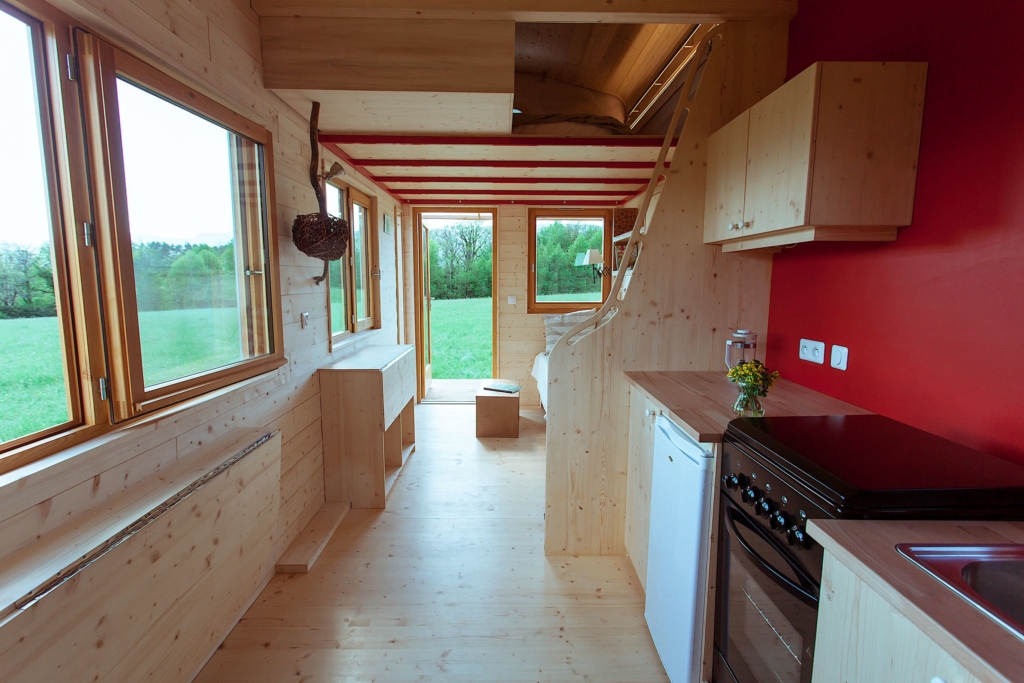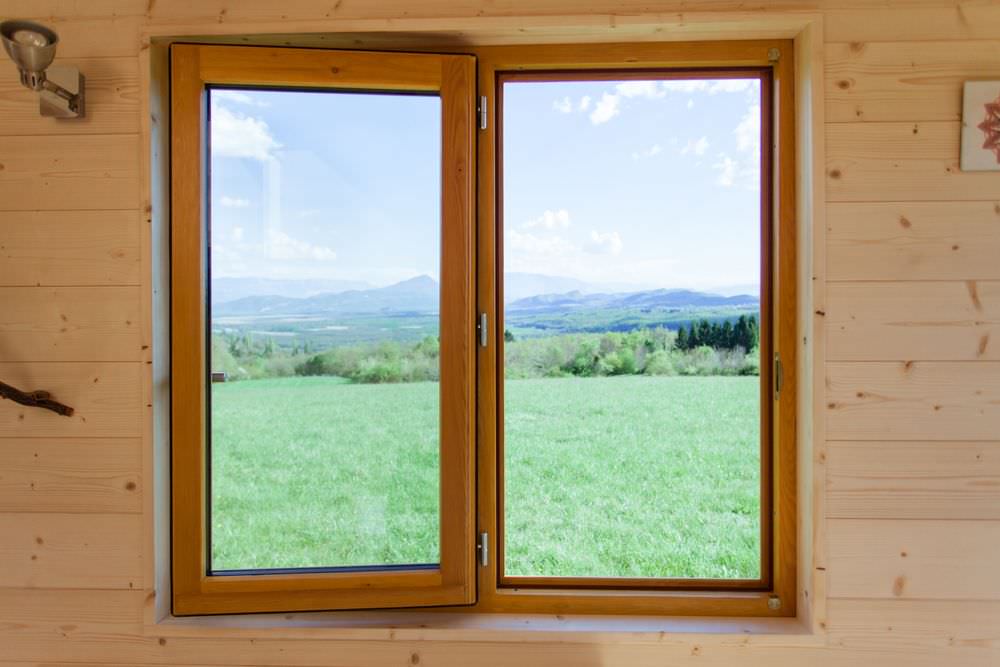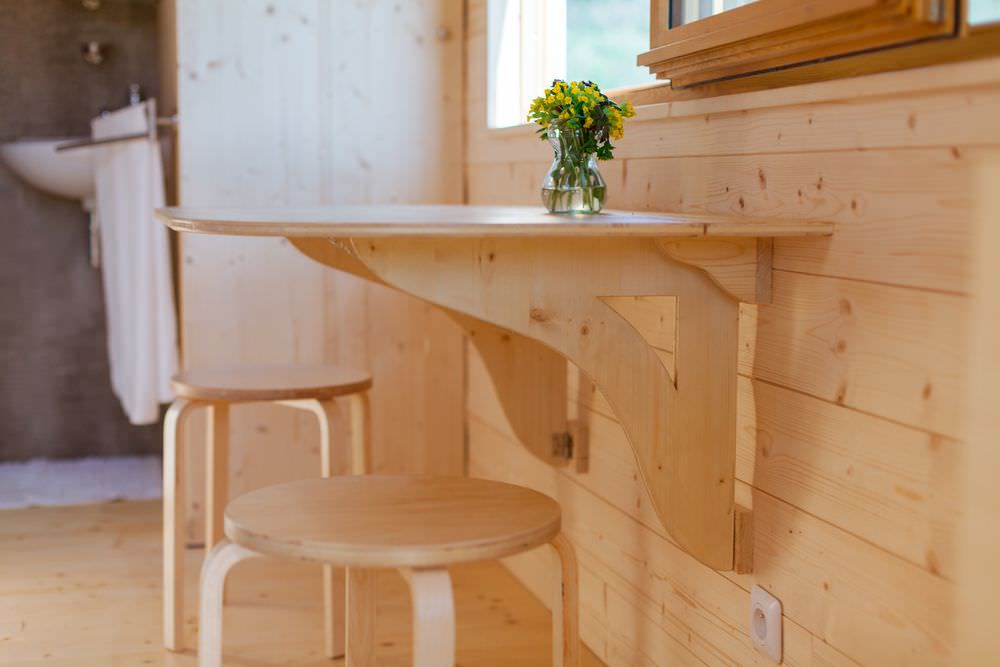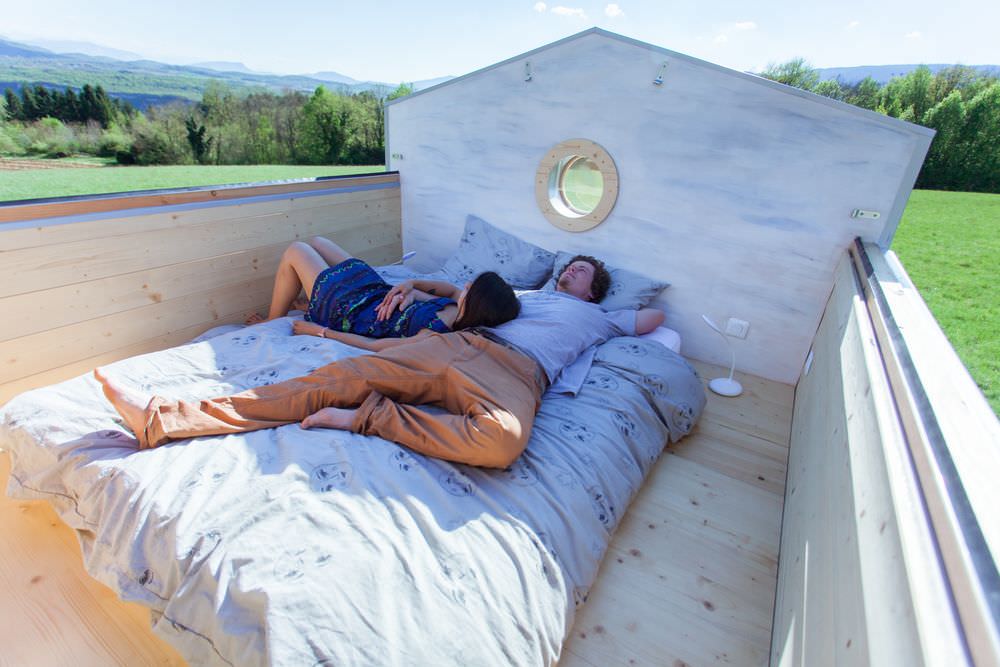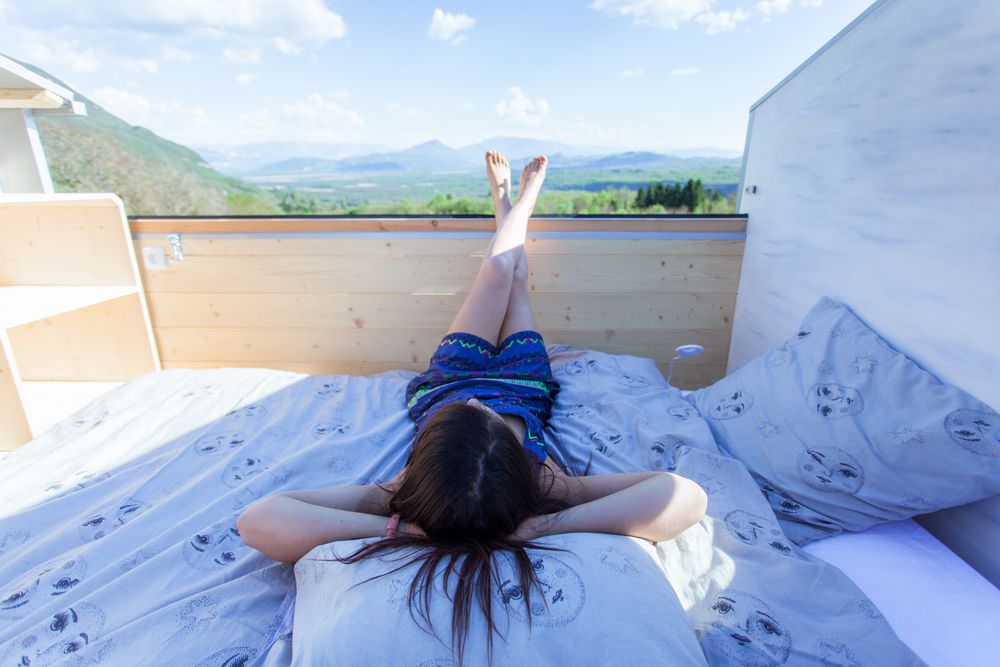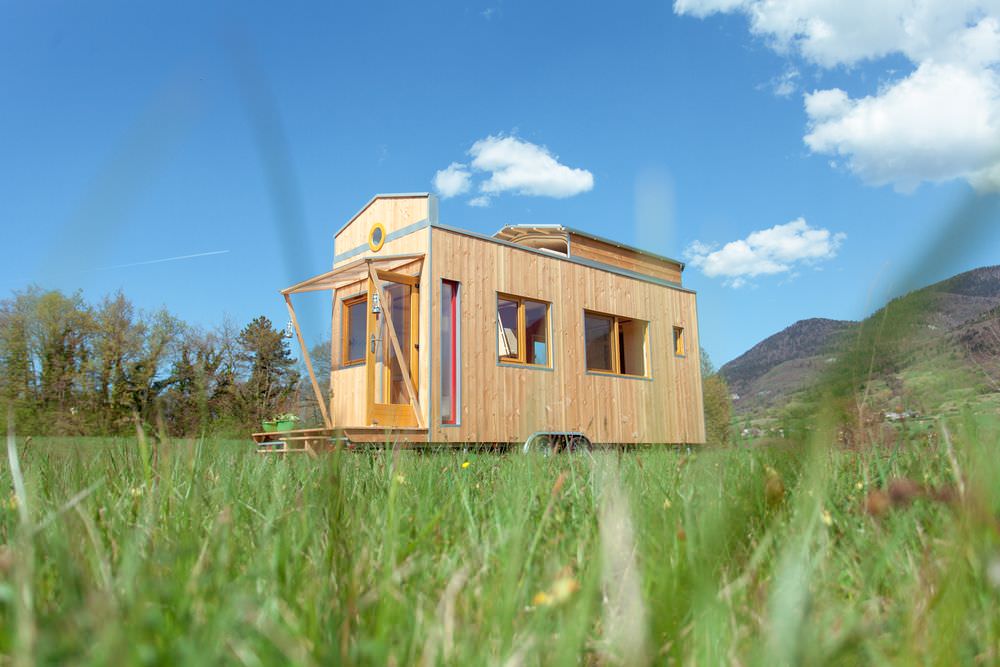 Via: NewAtlas