This 100-square-foot, tiny red tower is a vacation rental in Ontario, Canada, ideal for people looking to escape the city life. Covered in red metal sheets, it looks as if it is made from a shipping container, however; once inside, you will find beautifully wood-paneled interiors, packed with necessary amenities for a comfortable stay.
Outside this tiny red tower is a wooden deck with sufficient seating and countertop space. There is a cozy living room on the lower level and sleeping area to accommodate two persons upstairs.
Furthermore, a number of windows are built to bring in loads of natural light. Guests are also provided with a toaster oven, a hotplate, and a microwave for cooking dishes on their own. There is also an outhouse with an outdoor sink and open-air shower facility nearby the tiny house.
Also Read: This Off-Grid Tiny House in Yarra Valley, Australia can be Rented for $125
The location makes this tiny house rental even more unique. There are various wooded trails near the property, and the Goodrich-Loomis Conservation Area is also under 15 minutes away. Guests can also indulge in swimming, meditation, wildlife watching, golf, and many other activities.
If you liked the location and the tiny vacation rental, it can be booked for about $110 per night at Glamping Hub.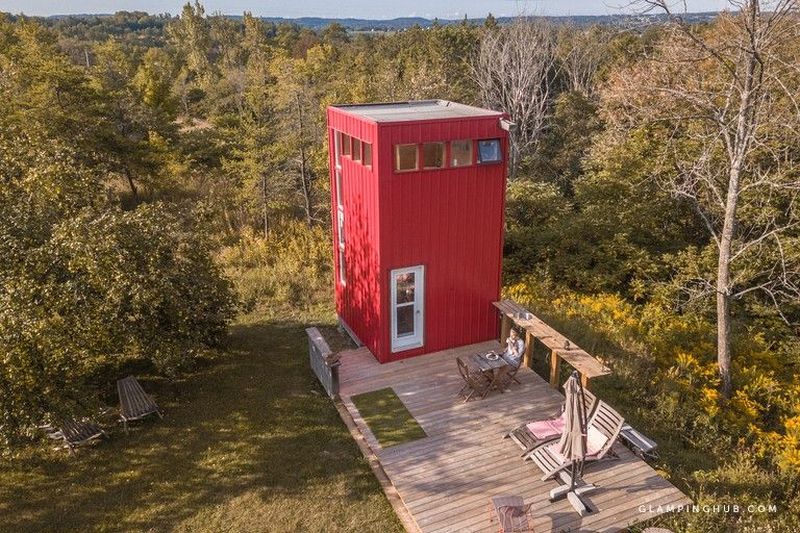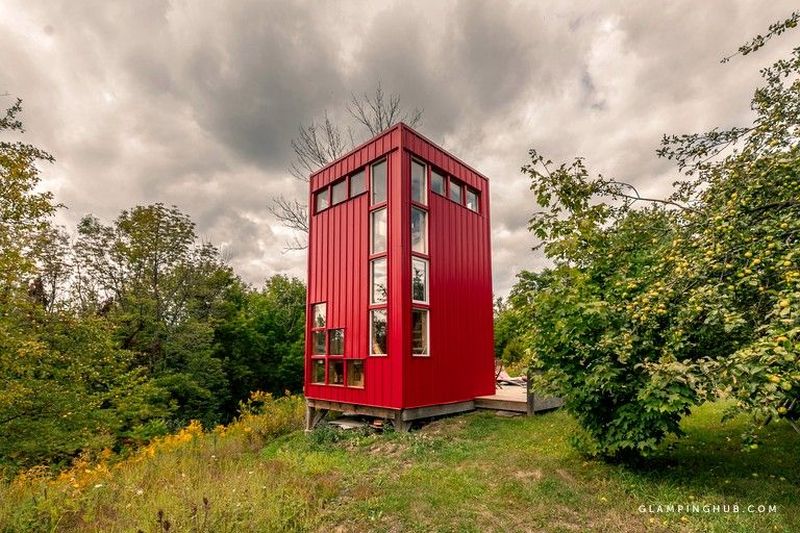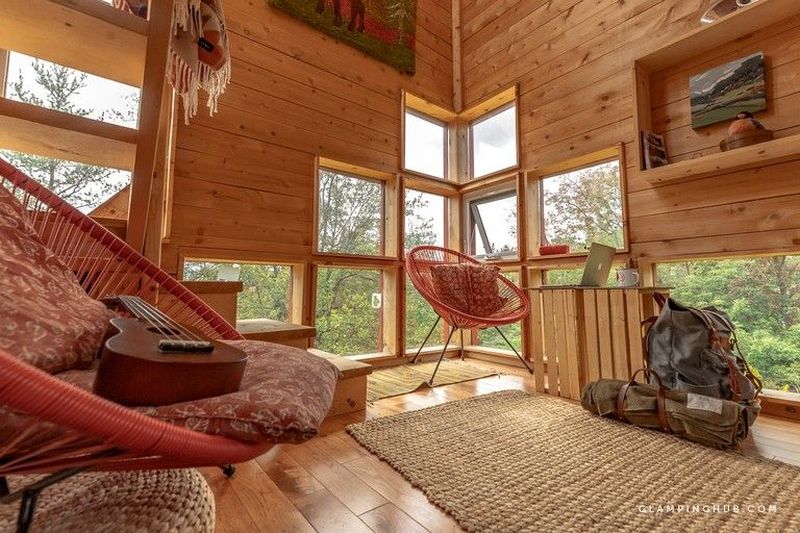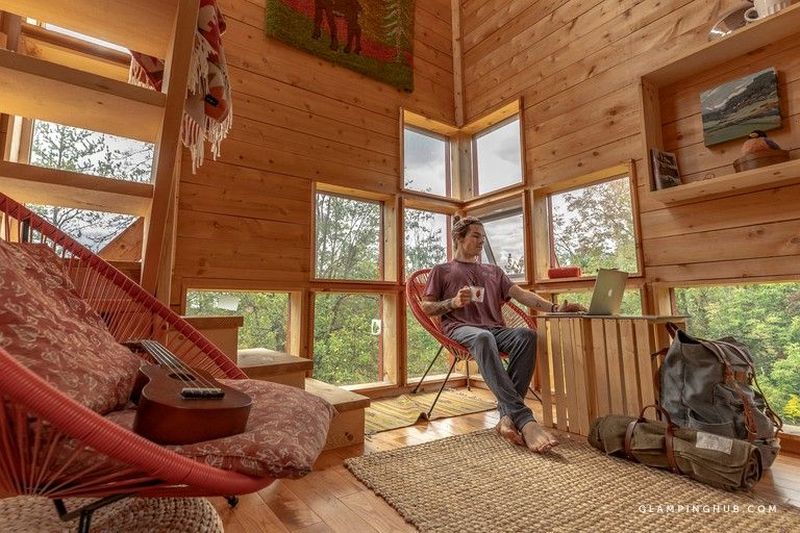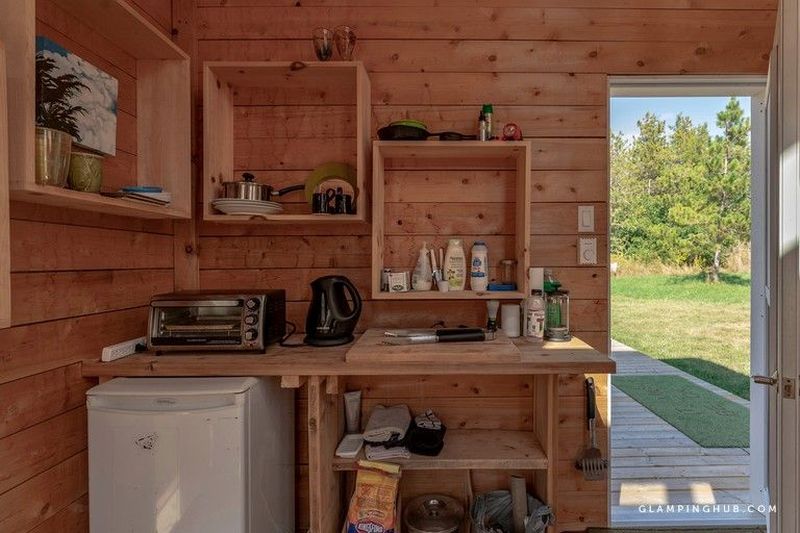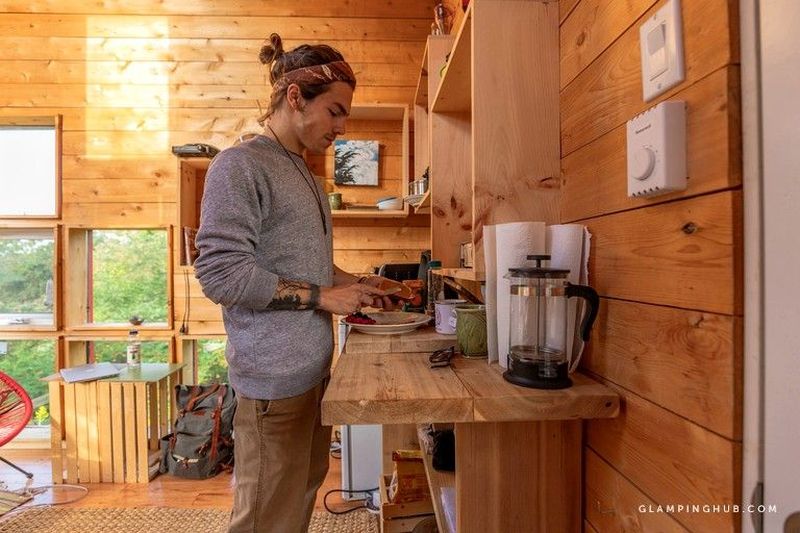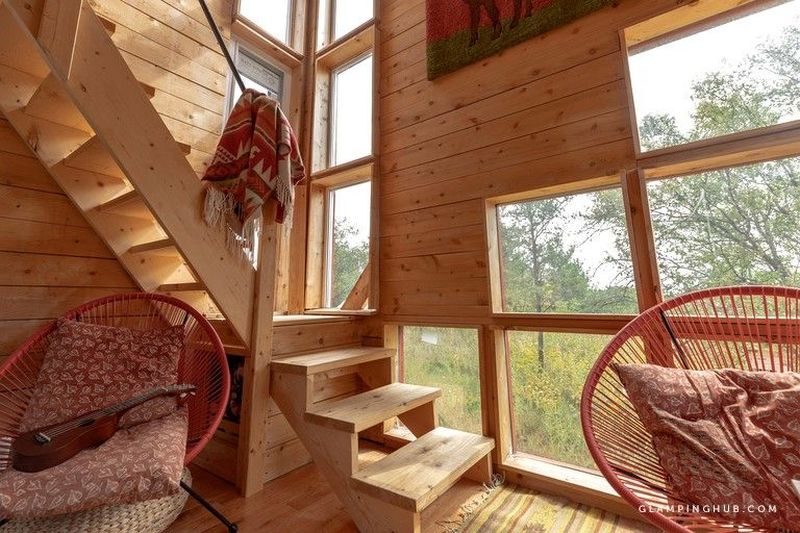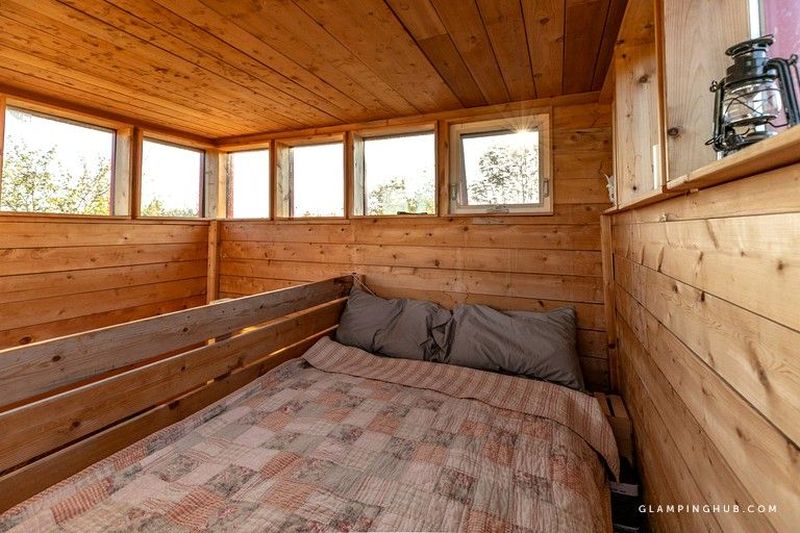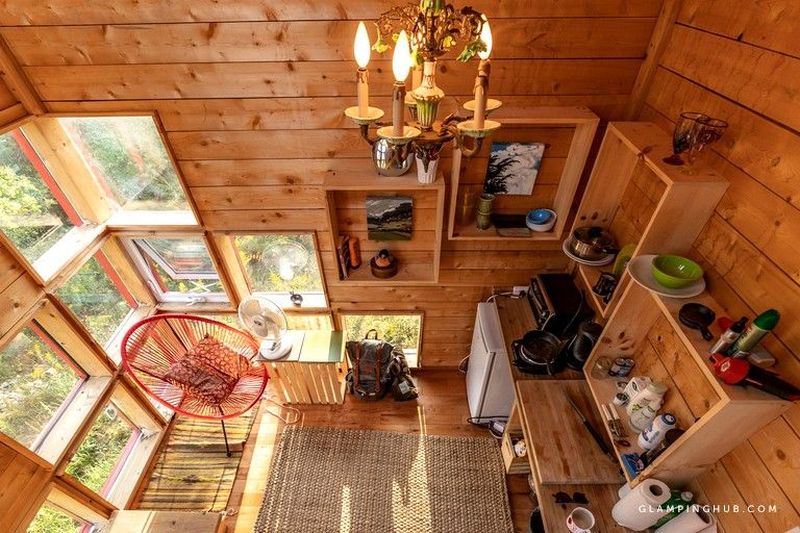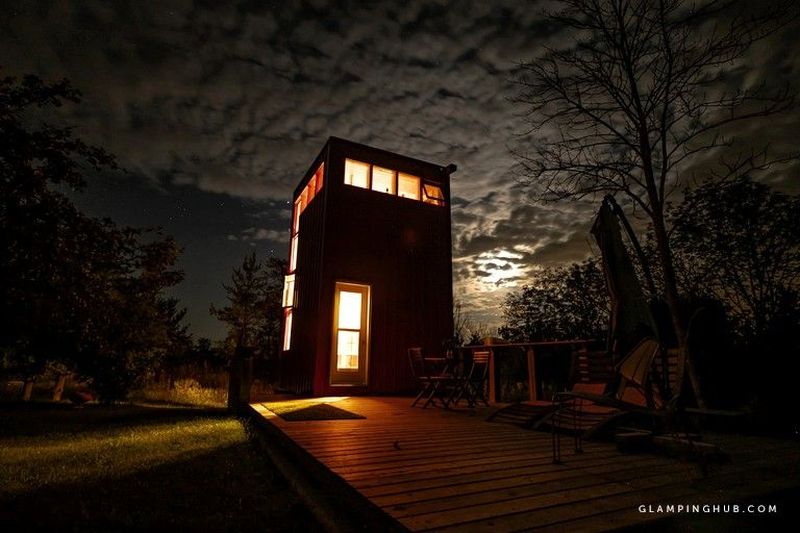 Via: inhabitat