Moving with pets can be tricky. If you are flying, it could be as simple as getting the right kennel or transport case for your pet. If you are driving, there are many factors to consider while traveling with your pets. Food, comfort, and safety are all important things to take into consideration before moving with your pets. If you are well prepared to move and travel with your pets by road, you can reduce stress or unexpected problems that may pop up during the move. Here is a nice list of tips for moving with your pets carefully and hassle-free. These tips work well for cats, dogs, or any other type of pet.
Limit Food Intake Before Traveling
Your pet is less likely to want to use the bathroom if you limit food intake a day before hitting the road. You can make your trip smoother and limit the number of times you need to stop with this method. If you want, you can bring a bag of kibble or pet food to keep their energy up during the trip.
Plan Pet-Friendly Booking Ahead of time
It can be difficult to find a hotel or rest stop that is accommodating to pets. Use the internet to research pet-friendly accommodations before heading out. Let the front desk know ahead of time that you are checking in with a pet, and they will book you a room that is accommodating to pets.
Set Up a Comfortable Space in Your Vehicle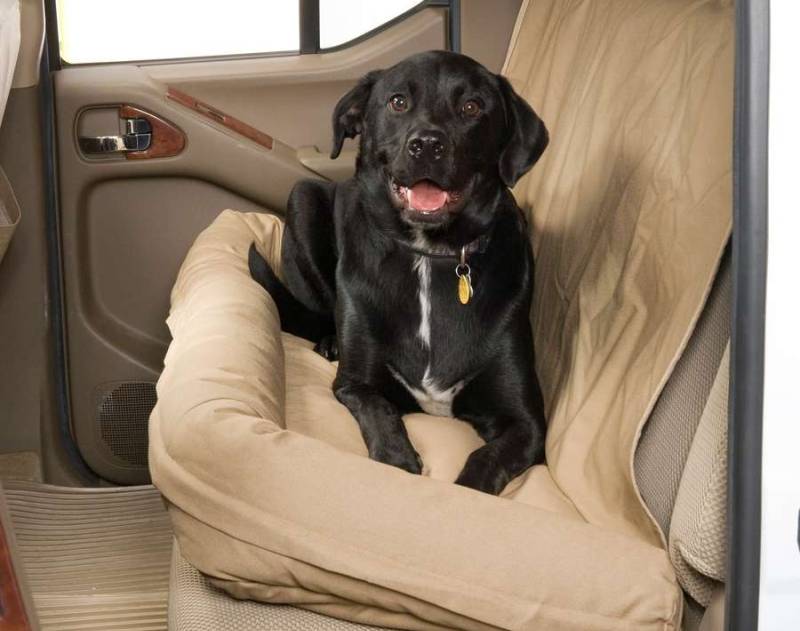 It's important that your pet is comfortable during the ride, consider making a pet-friendly space in the back of the vehicle for your pet. Car seat covers can give your pets a comfortable place to sit and protect the interior of your car. Blankets and pillows can give them somewhere to sleep during the long stretches of road between cities.
Walk Your Pet During Rest Stops
Make sure your pets get plenty of fresh air. You should be sure to walk your pet during rest stops. Thus, giving both of you a chance to stretch your legs and your pet some time to roam and relieve herself. Plus, it's nice to take in new surroundings while traveling.
Also Read: 100+ Best Pet Furniture Purrfect for Your Furry Friend
Ensure Proper Ventilation
For the safety of your pets, make sure you have good ventilation in your vehicle while traveling. Keep the A/C at a comfortable level and crack the windows when you stop for gas or anything else. This will ensure that your pet doesn't overheat while inside the car.
Bring Snacks or Treat for Your Pet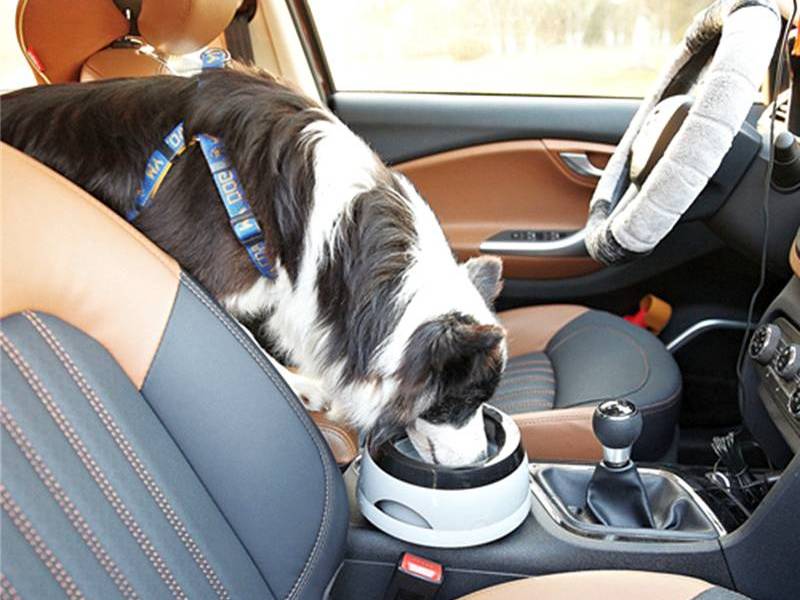 Another way to keep your pets calm and comfortable during the trip is to give them snacks and treats. Pets love positive reinforcement, so a treat or two for good behavior will help them stay calm and make the trip go smoother.
Have a Passenger Keep an Eye on the Pets
While the driver keeps an eye on the road, have a passenger keep an eye on the pet. It's an easy job and can give the passenger something to do with the bonus of helping your pet stay calm and happy.
Drive Cautiously
Keep your pets in mind when taking sharp turns or sudden stops. When you're on the highway, it's much easier for your pets to calm down and get some rest. Setting cruise control can keep a consistent speed for your pet to get comfortable in.
Set Up Familiar Comforts in Your New Home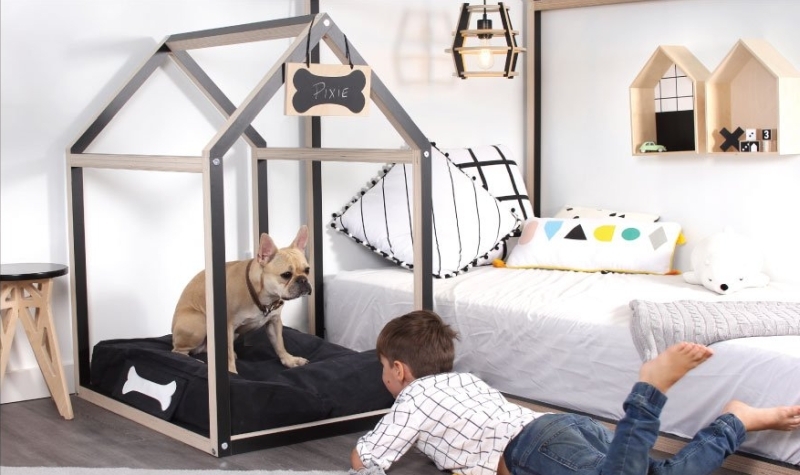 By setting up a familiar environment for your pet in your new place, your pet can quickly become comfortable and accustomed. Setting up the food bowl, cat tree, kitty litter, or water bowl in similar places will help your pet quickly feel at home. Once the familiar comforts are set up, show them any new places so they can learn where to go. You can even build your own additions to a home to make sure they remain as comfortable as possible.
Related Read: Designer Cat Beds You and Your Cat Will Love
Give Plenty of Pats
Despite all the precautions and efforts, traveling can be stressful for your pet. Plenty of pats and re-assurance can keep your pet calm and make for a better traveling experience. Which also makes the trip better for passengers. It's a way to pass the time and enjoy the trip.
Moving with pets doesn't have to be stressful. You can mitigate any stress by being well prepared, and your pets will thank you for it. It can be exciting moving to a new place, but your pets may not understand what is happening. As long as you keep them comfortable and help them adjust to their new home, they may come to enjoy their new digs rather quickly.